These tasty Cherry Hand Pies won't last long after you bake them! They're perfect for a summer BBQ or picnic. Serve them with a cold glass of milk for the ultimate treat.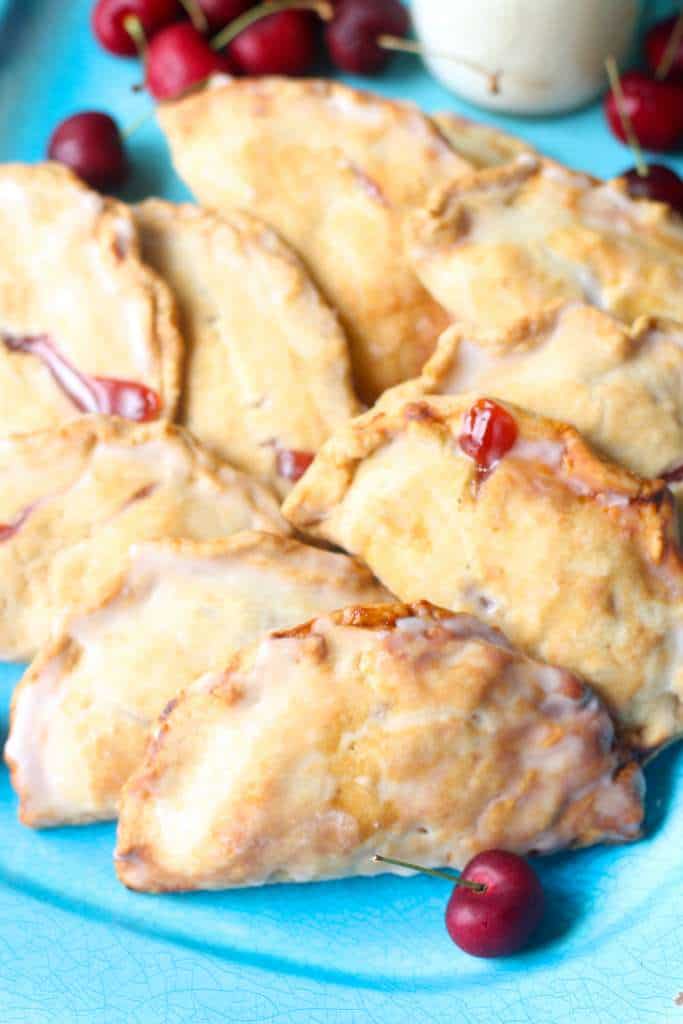 Holy cow I think that this has been my longest blogging break ever! We have been having an incredible summer with long beach days and playdates galore. Next week we leave on a fun European adventure, so prepping for that has been a big time sucker too!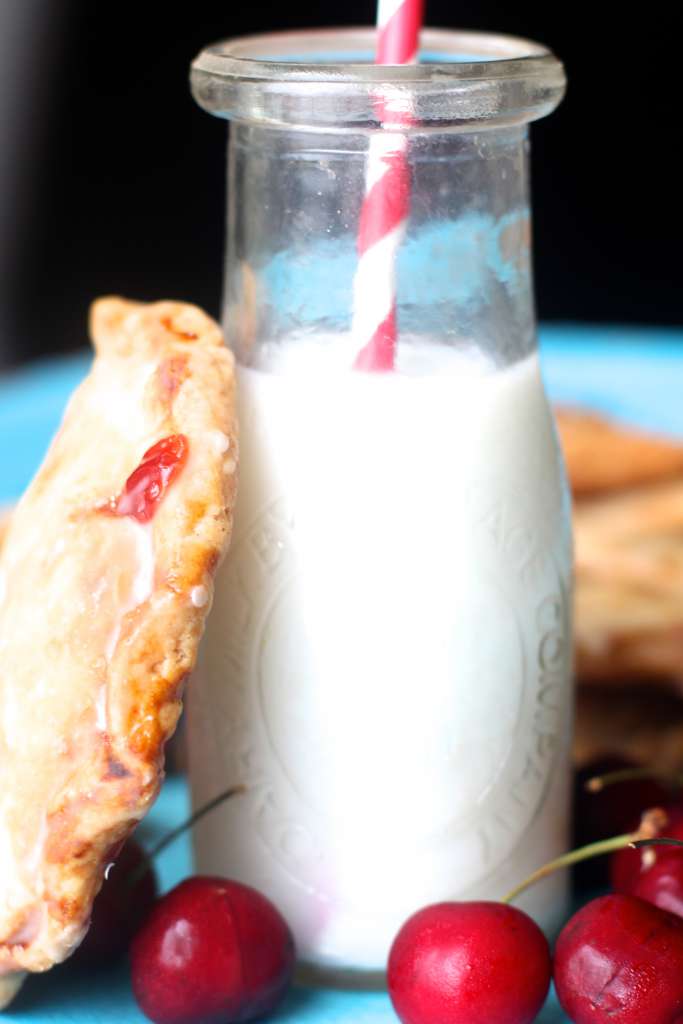 Before we leave, I wanted to share a fun adventure we had a few weeks back. Every year when the middle of May arrives, I eagerly await the email saying that the cherry orchards have opened. It is an extremely fast picking season with only a couple of weekends open to the public. Because it is a 3 hour drive to an area that endures extreme heat, I rarely find people that are as excited about it as I am.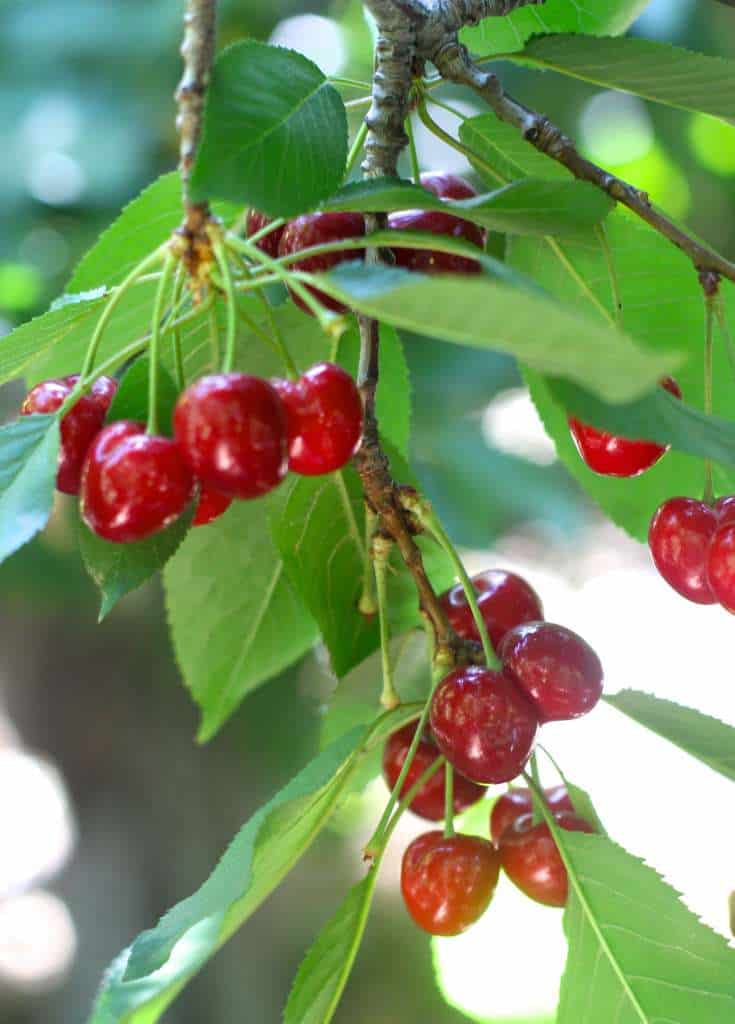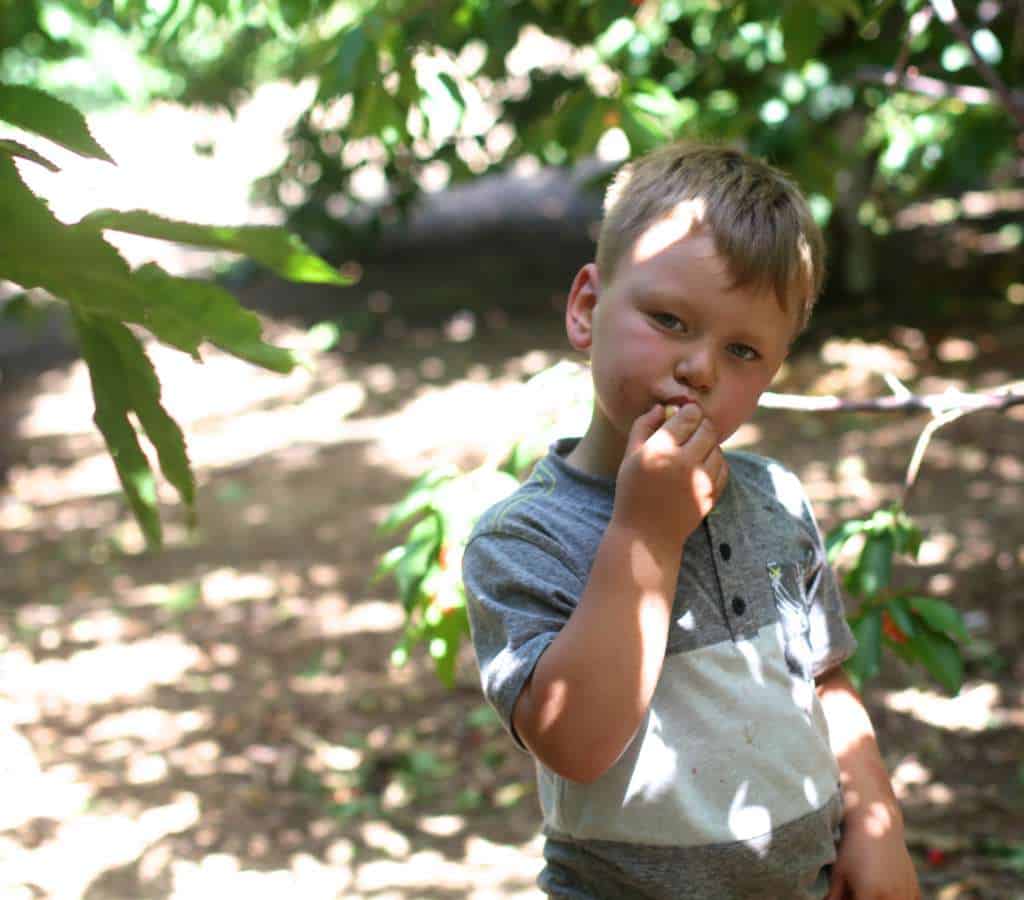 This year however, I found a group of friends that are new to the area and always up for an adventure. After seeing the forecast for 107 degree weather, our mini road trip almost didn't happen (no AC in the car). However, the stars always seem to align for me and I received an email from the kind folks at DriveShop asking me if I would like to experience one of their new cars.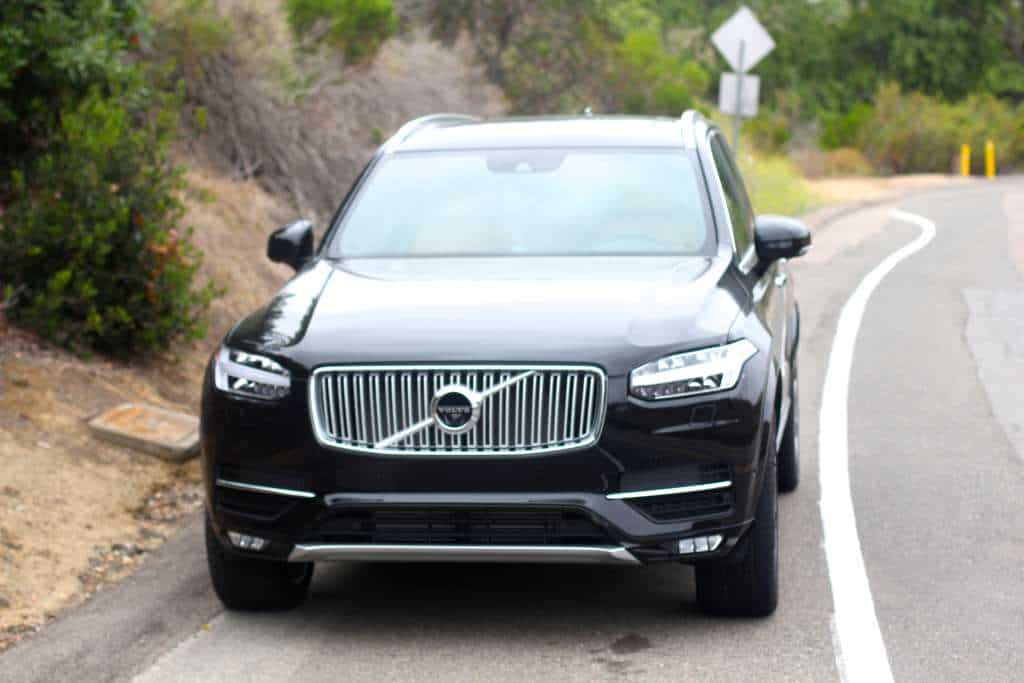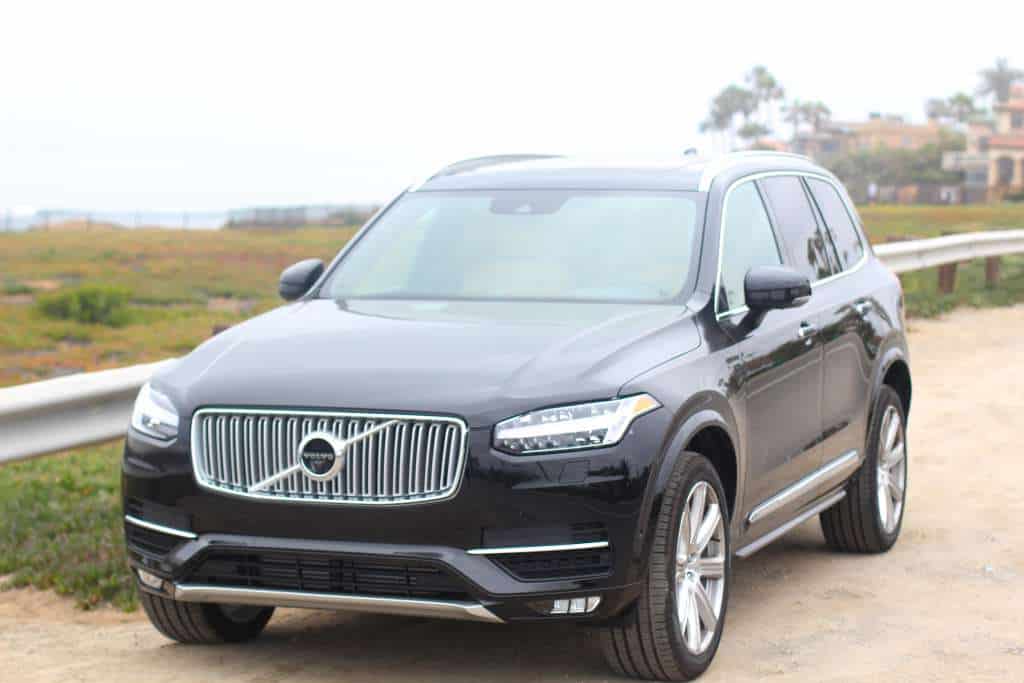 The Friday before we left, they delivered this BEAUTIFUL new Volvo XC90. I am pretty sure that when he drove up I began to drool. This car is everything that I could ever want in a car and more. The sleek black exterior paired with the classy brown leather interior is the definition of luxury. Being the North American 2016 SUV of the year and IIHS Top Safety Pick, this seven seater car was the perfect road trip vehicle and would make an amazing family car.
Seeing as how 2 hours of our trip was spent on what is know as "Death Highway" I loved having the Pilot Assist. Pilot Assist automatically maintains a set speed or distance to the car in front, as well as giving gentle steering inputs to keep you properly aligned within your lane markings. Every time I would get too close to the lane next to me the car would automatically veer away!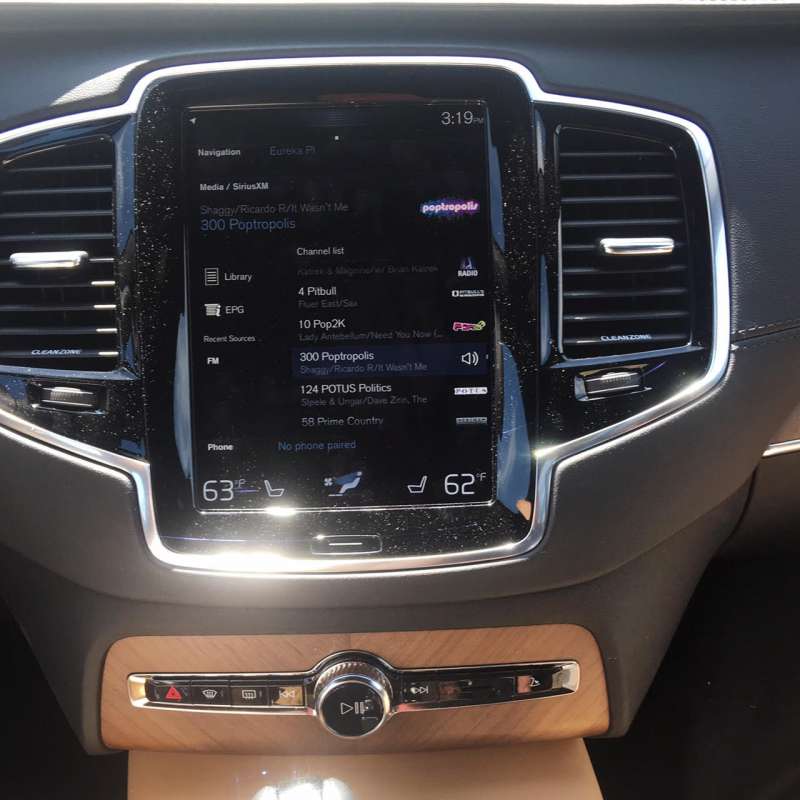 The sound and navigation system in the car are superior as well. The folks at Volvo actually replicated the sound from the Gothenburg Concert Hall, taking 800 individual measurements to reflect the purest possible sound. The amazing sound system, combined with Sirius XM, made for the most amazing 90's flashback trip we 30 (somethings) could ask for!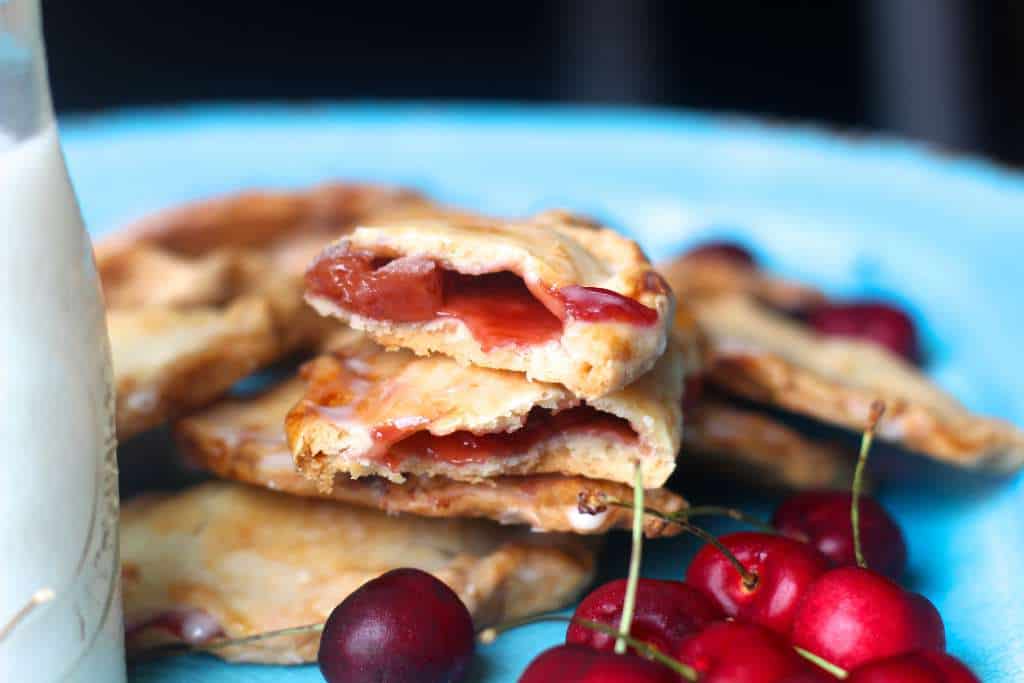 Minutes after we got home, my husband took the car for a spin. He is quite the car fanatic and had a field day testing out the car's performance. While I loved the 360 degree camera that provides a bird's eye view of everything surrounding the car on the center display and the park assist (I am horrible at parking!) my husband loved that with the push of a button the car could go from a cruise setting to turbocharged! The Volvo XC90's smooth drive, high performance, and advanced accessories make it truly the perfect family car!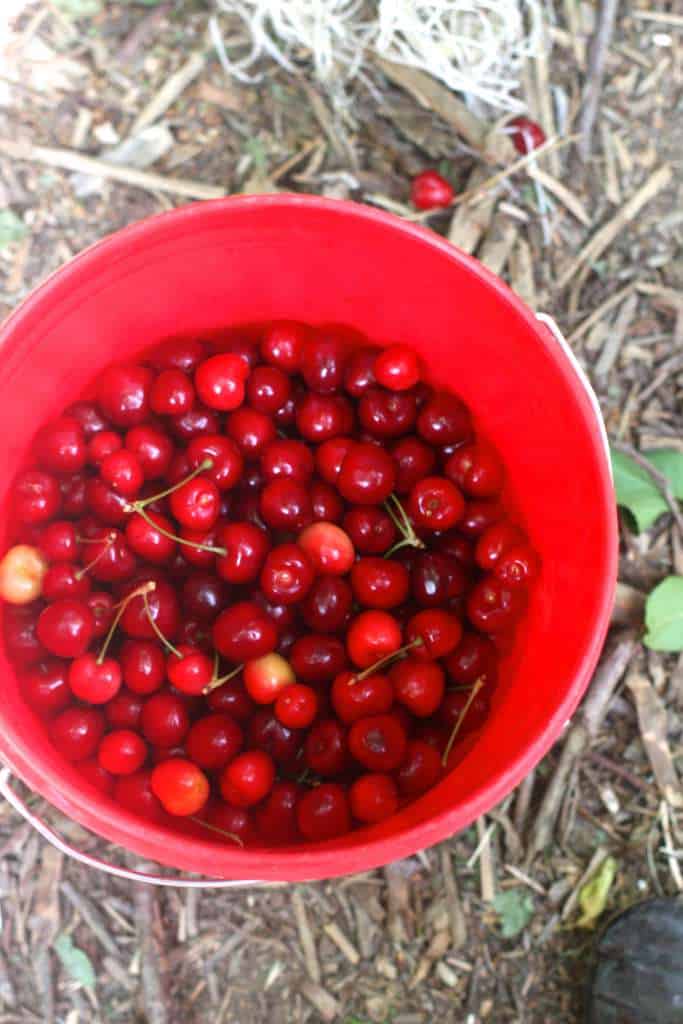 After returning home with over 50 pounds of fresh cherries, we knew some recipes were in order. First on our list were these Cherry Hand Pies. Since we were already making and canning cherry pie filling for our Thanksgiving pies, we thought that testing out the filling was the right thing to do 😉
Why You'll Love Cherry Hand Pies
Cherry Hand Pies are mini/handheld. Who doesn't love mini/handheld food? I know I do!
Cherry Hand Pies can be made a day ahead of time. Perfect for those times when you won't have enough hours in the day to prep something the day of.
Cherry Hand Pies are stuffed with four pounds of cherries. Cherries = fruit = healthy, right?!
Cherry Hand Pies are SO good. You'll have to make them to find out just how good!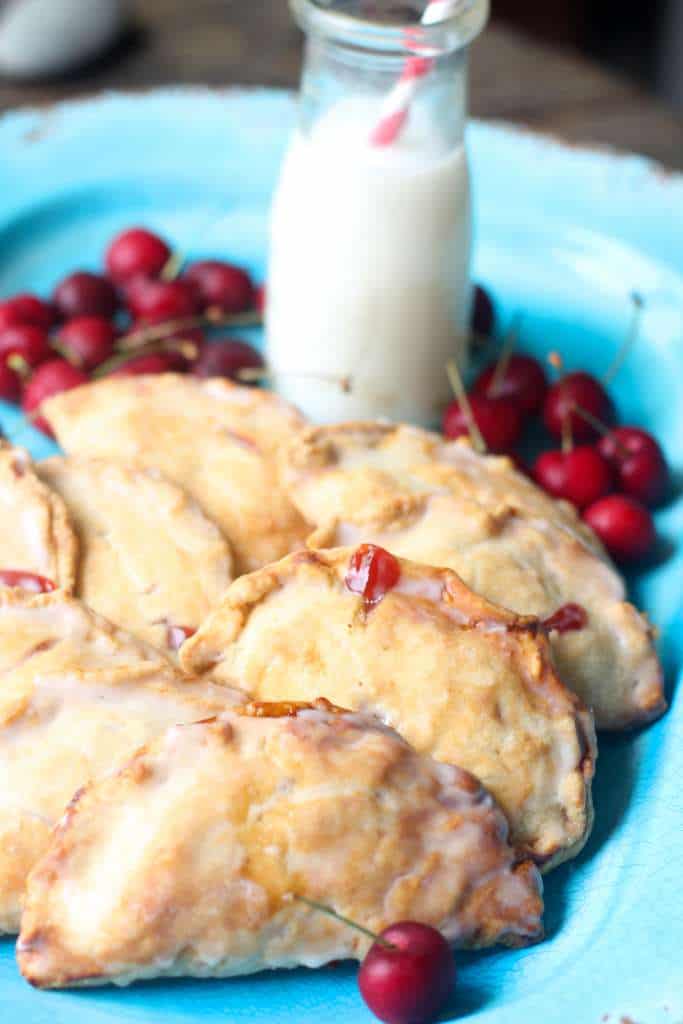 When to Serve Cherry Hand Pies
These hand pies are perfect for a summer BBQ or picnic. They are also perfect to have 5 minutes of silence while your kids enjoy them with a large glass 0f milk!
Don't let summer escape you without enjoying one of its most delectable gifts (fresh cherries) in hand pie form!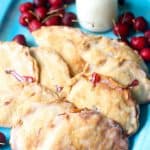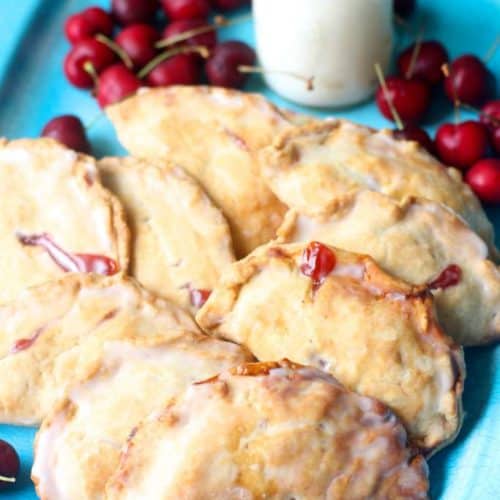 Cherry Hand Pies
Ingredients
Crust
2

and ½ cups of all-purpose flour plus more for rolling

½

teaspoon

of salt

1

cup

butter

, cold and cut into 16 slices

⅔

cup

ice water
Cherry Pie Filling
4

cups

pitted tart red cherries

2

tablespoons

water

1

cup

white sugar

¼

cup

cornstarch
Assembly
1

egg slightly beaten

1

and ½ cups powdered sugar

⅓

cup

of milk

½

teaspoon

almond flavoring

(optional)
Instructions
Crust
Combine flour and salt in a large bowl or your food processor.

Add butter slices and either cut into flour or pulse until it forms small pea like clumps.

Add ice water and mix until dough forms a large ball (do not over mix). This is best done manually that way the dough is not overworked and will be flaky after baking.

Separate dough into two balls and gently flatten. Wrap disks in plastic wrap and refrigerate for at least an hour.

While your dough is chilling, make the filling.
Filling
Place cherries and water into a saucepan over medium heat.

Stirring often, heat cherries until they release their juice and come to a simmer about 10 to 15 minutes.

In a bowl, whisk the sugar with cornstarch until smooth; pour the mixture into the pan with the cherries and thoroughly combine. Reduce to low heat, bring to a simmer, and cook until the filling has thickened, about 2 minutes; remove from heat and let cool.

Preheat oven to 350 degrees and line 2 baking sheets with parchment paper.

On a clean, floured surface, roll out your dough to ¼ inch thick.

Using a 5-inch-diameter cookie cutter or saucer cut out circles. Re-roll the dough as necessary.

Lay the pastry circles on one of the baking sheets and top with half of the cherry filling,

Fold the dough in half, and use your fingers to gently press the edges together. Using the back of a fork, gently press down to create a fluted seal along the edge, or pinch together the sides to create a ripple.

Lightly beat one egg and baste each hand pie with egg wash.

Bake at 350 degrees for 15 minutes or until the tops and edges are golden brown.

Place baked pies on a cooling rack and cool thoroughly.

To make the glaze combine powdered sugar, milk, and extract in a small bowl until smooth.

Pour a spoonful of the glaze over each pie and spread it slightly.

Store in airtight container until ready to serve or give. Can be made one day ahead of time.