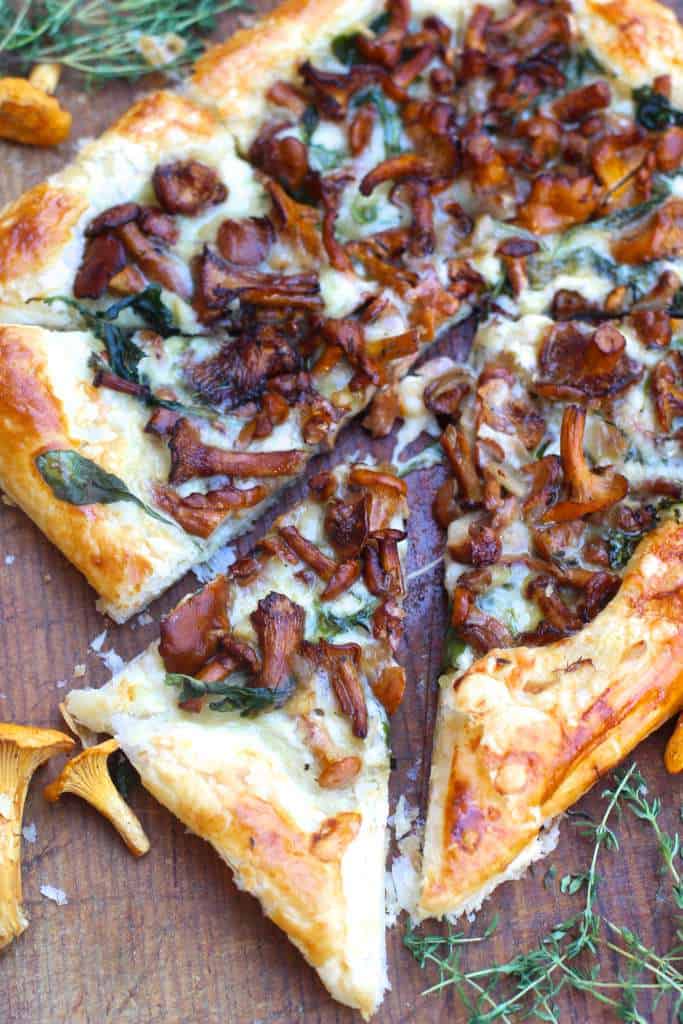 Some of you may have noticed my absence here on the blog this summer. It was a crazy 3 months filled with long beach days, playdates, and a month long trip to Europe. While I had prepared a ton of posts to go up while I was traveling, I never actually got around to doing it. I completely shut down my normally overworked work brain and went into full vacation mode!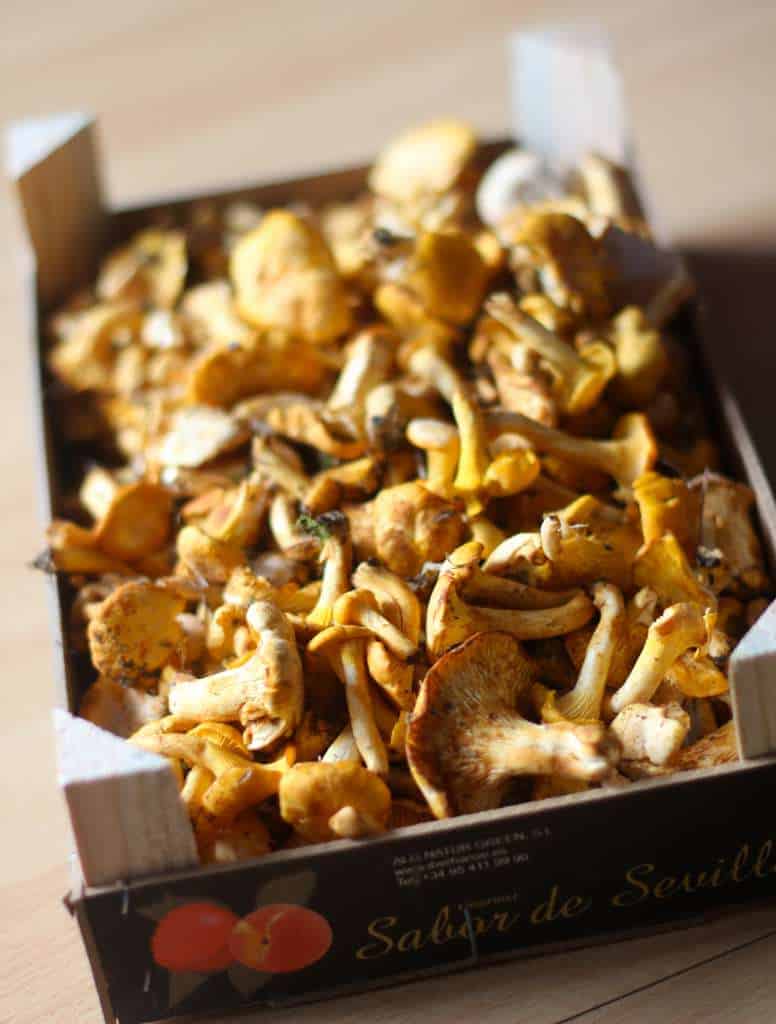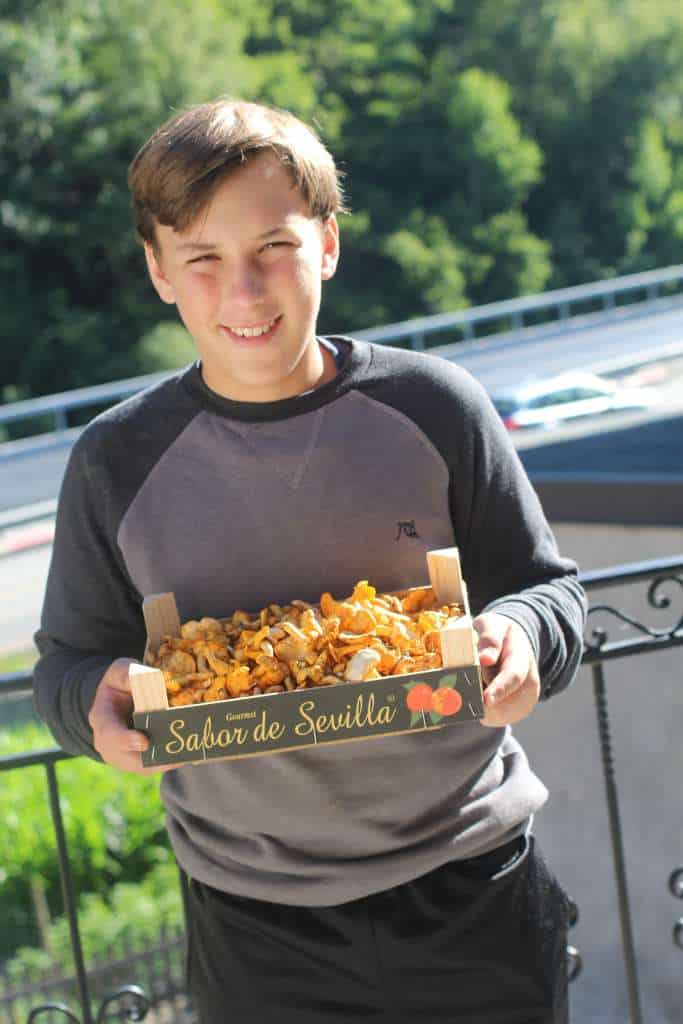 Now that I am back, I have so much to share! I will be doing a more detailed post about our trip later, but for now I want to share a special recipe that I created while in Switzerland.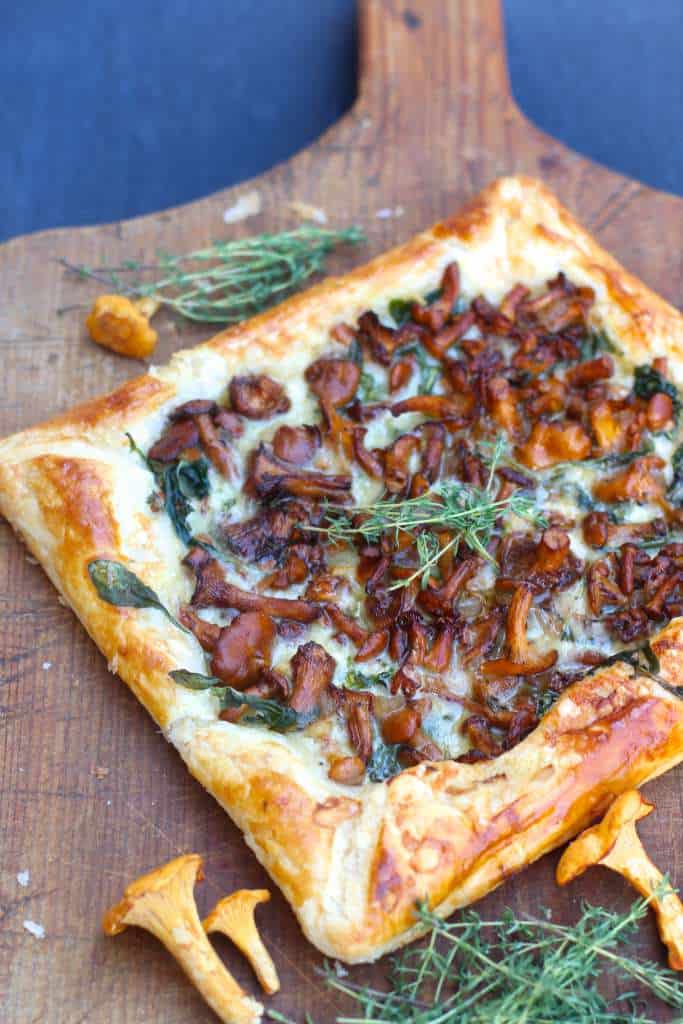 My kids absolutely love the country and throughly enjoyed their freedom there. Every morning, even before I was out of bed, they would head over to the local bakery and pick up fresh croissants. They also turned into quite the nature freaks too! When my son's great-uncle proposed an early morning mushroom hunt, I was dumbfounded when my teen agreed!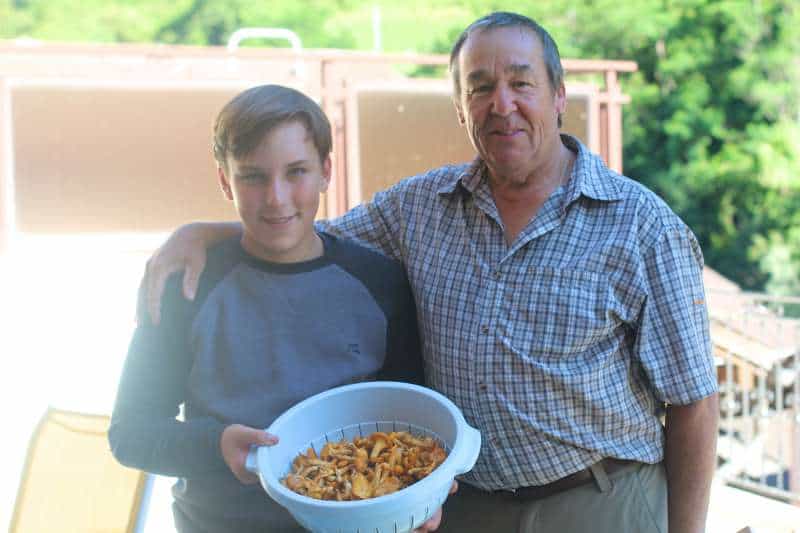 A few hours later, they came home with almost 5 pounds of beautiful fresh chanterelle mushrooms. While I hadn't intended on doing much cooking while on vacation, I could not resist creating something with the mushrooms!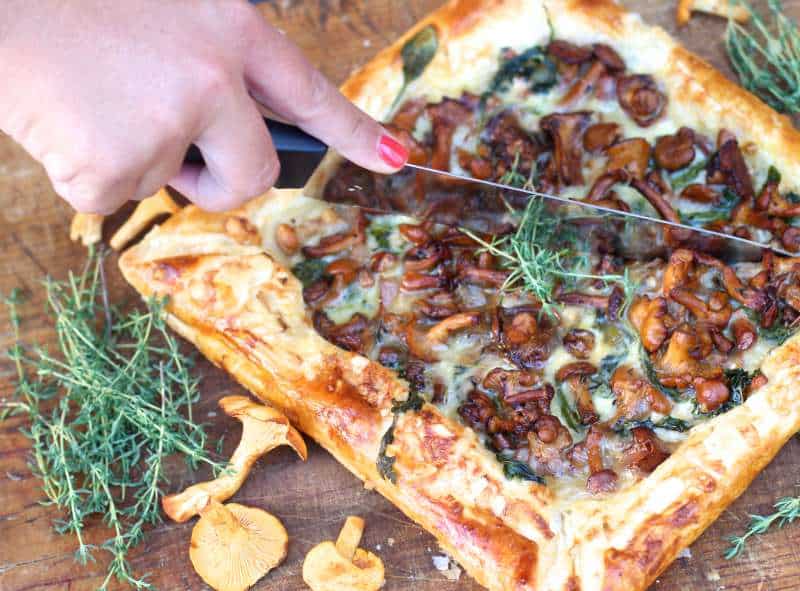 I decided to make a simple tart with the chanterelles and Gruyère cheese. It was easy and delicious. It can be served as an appetizer, or, serve it with a side salad or a cup of soup for a flavorful lunch or dinner. And don't forget the wine! Enjoy!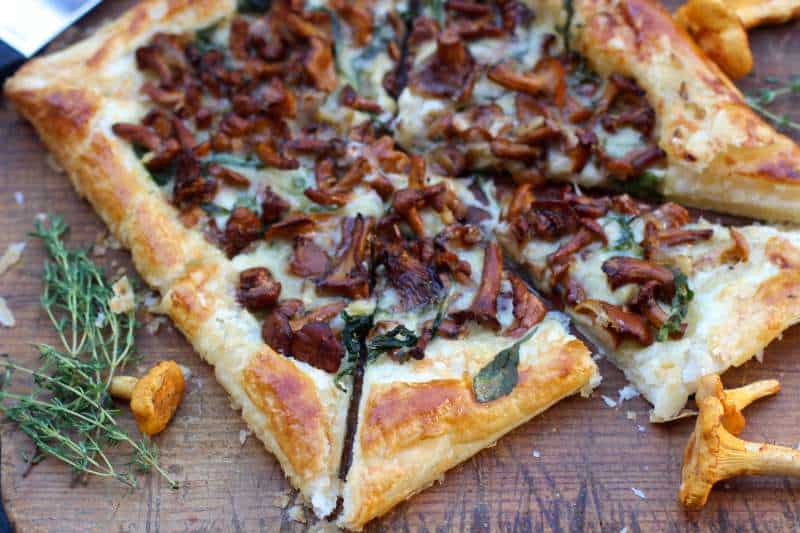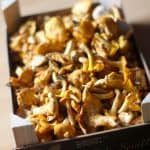 Chanterelle and Gruyère Tart
Ingredients
1

sheet frozen puff pastry

(half of 17.3-ounce package), thawed

1

large egg yolk

, beaten to blend with 1 teaspoon water (for glaze)

2

tablespoons

unsalted butter

3

garlic cloves

, minced

¼

teaspoon

salt

¼

teaspoon

pepper

2

teaspoons

fresh thyme leaves

2

tablespoons

flour

¾

cup

half and half

1

tablespoon

butter

¼

cup

thinly sliced shallots

1 ½

pounds

fresh chanterelle mushrooms

½

cup

fresh arugula

(optional)

½

cup

shredded Gruyère cheese
Instructions
Preheat oven to 400 degrees. Line a cookie sheet with parchment paper.

Lay out the puff pastry sheet, poke with a fork a few times, and baste with egg yolk.

Par-bake the puff pastry for 5 minutes.

In a medium sized frying pan set on medium high heat, melt the butter. Add shallots and mushrooms and fry until the mushrooms have released the excess water (about 5 minutes). Drain and set aside.

To make the béchamel sauce, sauté garlic in a pan with the butter, until soft (about 3 minutes), on medium heat.

Add flour, salt and pepper, and thyme leaves, and whisk together until flour has absorbed the butter.

Slowly add the half and half until while continuously whisking, until mixture has thickened and will coat the back of a spoon.

Once done remove from heat.

Spread béchamel sauce over puff pastry. Spoon chanterelles and shallots over the béchamel sauce and sprinkle with fresh arugula and Gruyère cheese.

Bake tart for an additional 15 minutes or until the edges of the pastry is golden and puffy and the cheese has melted.

Serve warm or room temperature.