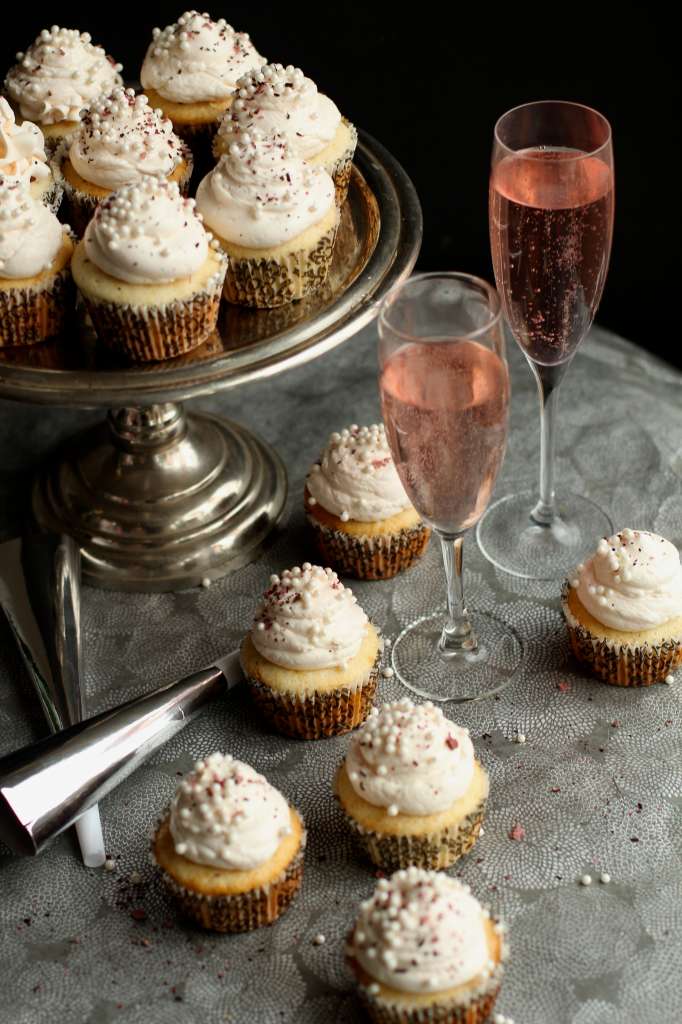 I want to introduce you all to a company called Wild Hibiscus. They recently sent me some of their products to try out and let me tell you, they are pretty awesome!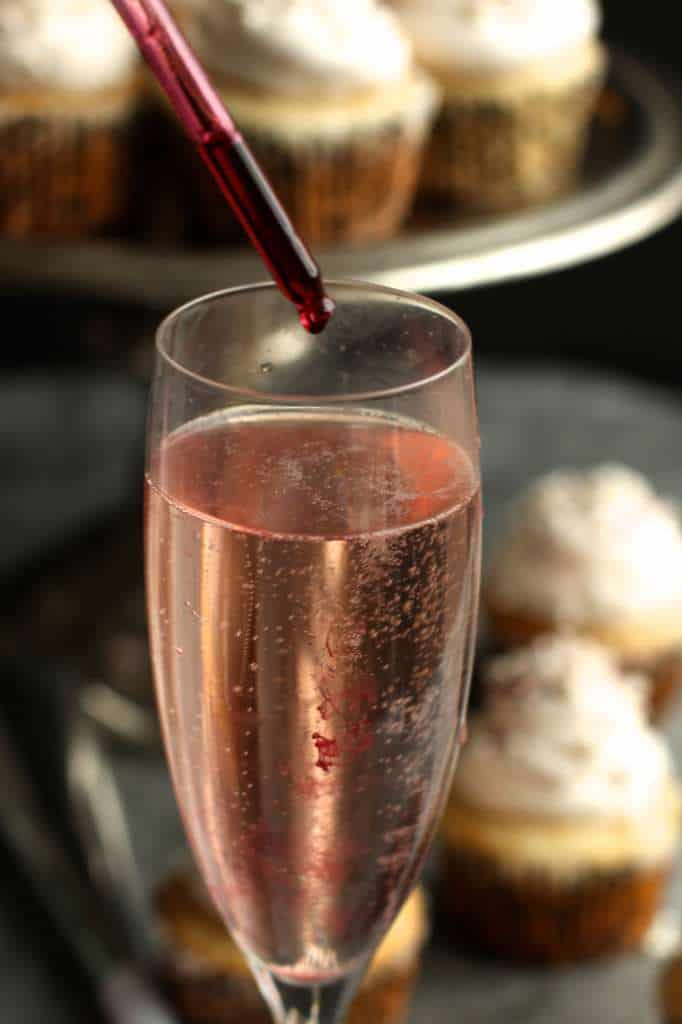 From cocktails to cupcakes these extracts and syrups not only add a beautiful rose and hibiscus flavor, but they add a beautiful color too.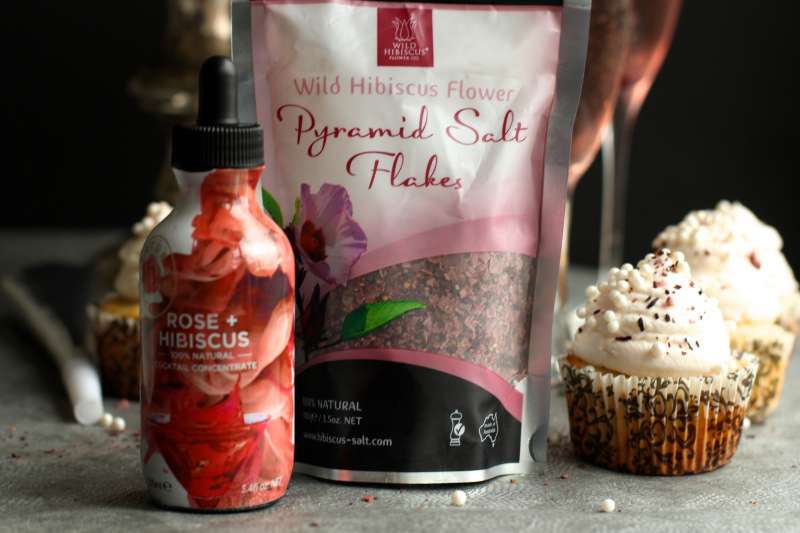 I used the Rose Hibiscus Flower Extract in the buttercream that topped these champagne cupcakes. The flavor combination was out of this world. Let's just say that if a cupcake was glamorous, then this would Marilyn Monroe.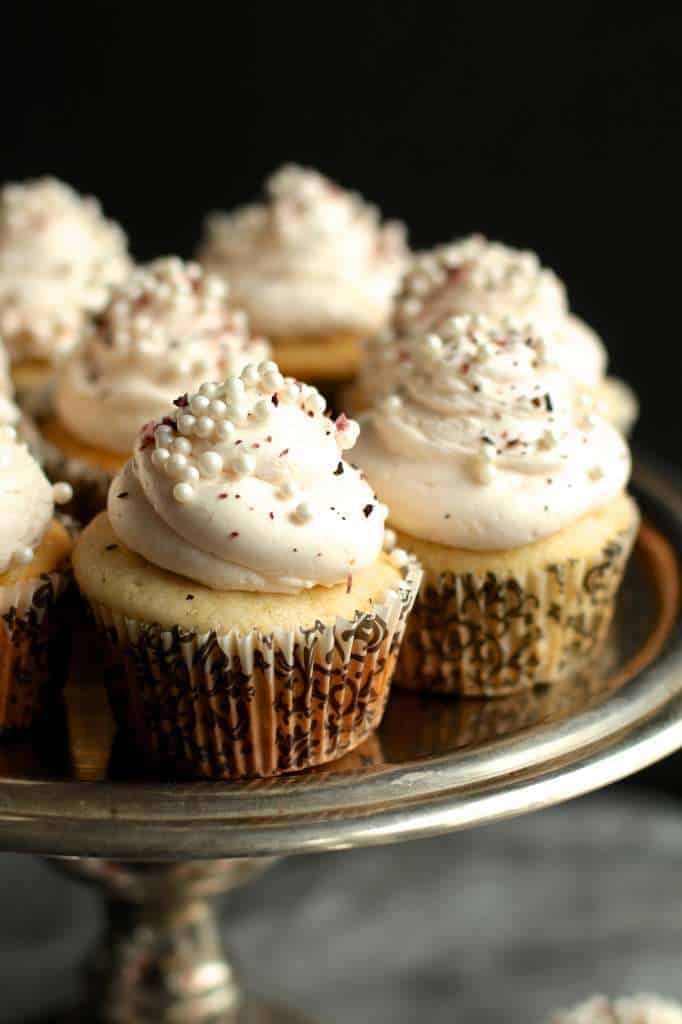 The buttercream had a wonderfully soft rose flavor that complimented the champagne cupcake beautifully. I also added a sprinkle of Wild Hibiscus Flower Salt, that finished the cupcake off beautifully.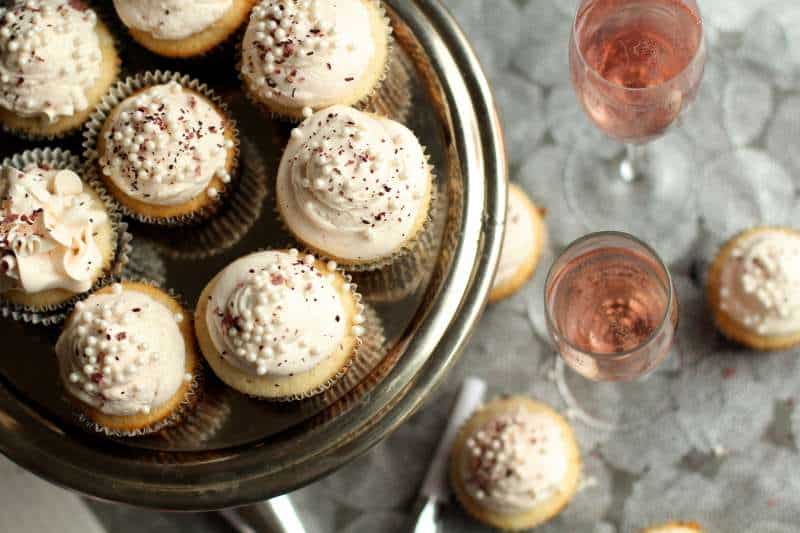 I am seriously so impressed with this product line. I cannot wait to serve the syrup with edible hibiscus flowers in our New Year's Eve cocktails! They add such a delicious WOW factor! I love that the b'Lure and the Flower Extracts use the color pigment and flavor from natural flowers,​ and that each flower in the Flowers in Syrup is hand packed into the jar to preserve their quality and shape. All of the natural vibrant color and flavor comes just from the flower!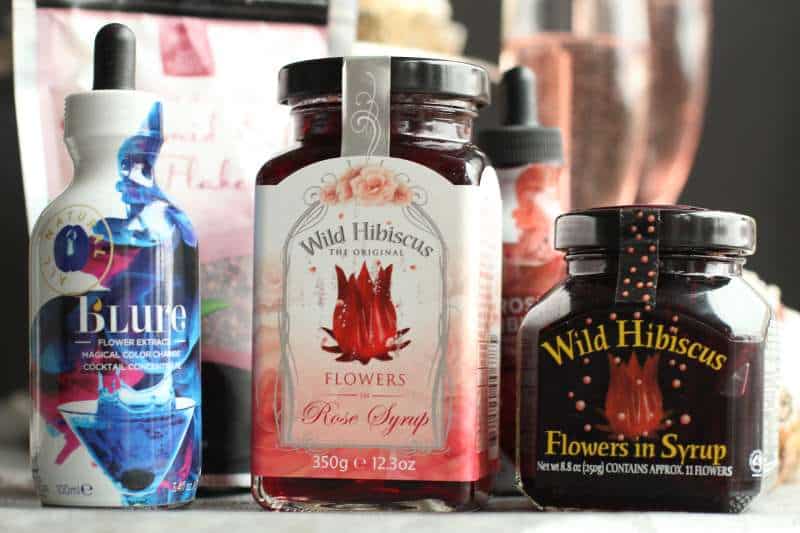 If you have a foodie or cocktail connoisseur on your list this year, I highly recommend giving them something from the Wild Hibiscus line. These items would make a fabulous gift!!!!!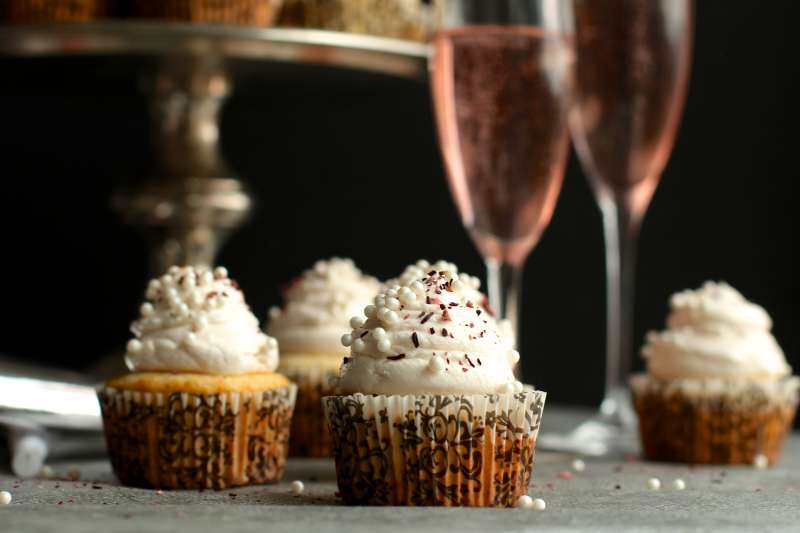 These cupcakes are the perfect New Year's Eve dessert. The champagne keeps them incredibly moist. Just make sure to really take your time folding in the egg whites. Use slow and gentle strokes to ensure that you do not break down the air in the stiff egg whites. Enjoy!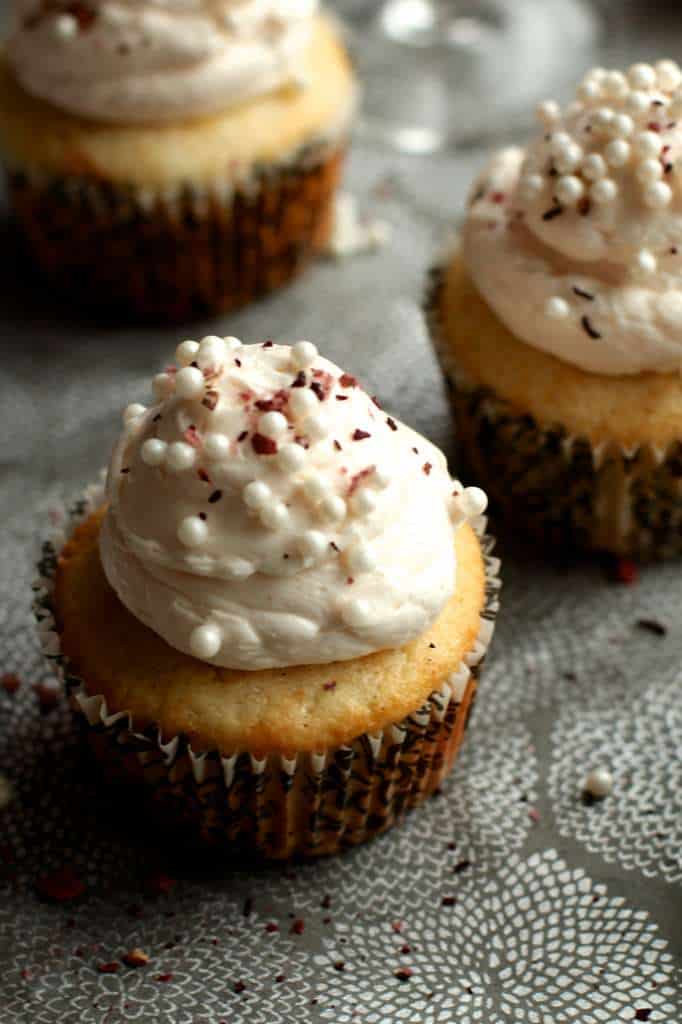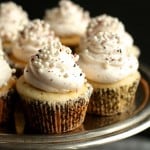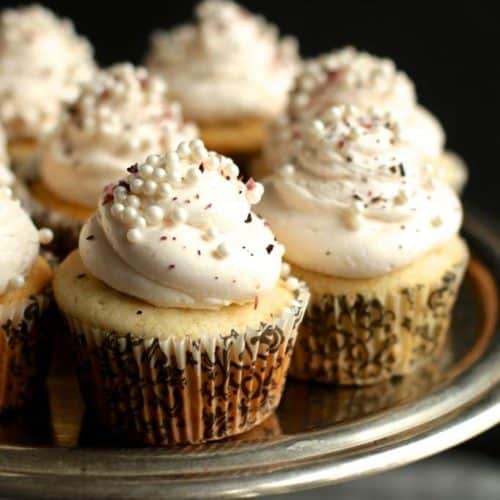 Champagne Cupcakes with Rose Hibiscus Meringue Buttercream
Ingredients
Champagne Cupcakes
2 ¾

cups

cake flour

3

teaspoons

baking powder

1

teaspoon

salt

⅔

cup

butter

, room temperature

1

teaspoon

vanilla

1 ½

cups

white sugar

1

cup

champagne

6

egg whites
Rose Hibiscus Meringue Buttercream
1¼

cups

sugar

, divided into 1 cup and ¼ cup

⅓

cup

water

6

large egg whites

, room temperature

¾

teaspoon

cream of tartar

1 ½

cup

unsalted butter

, very soft, cut into pieces

1

tablespoon

Rose Hibiscus Extract
Instructions
Preheat oven to 350 degrees and line two cupcake pans with liners.

Sift together cake flour, baking powder and salt.

In the bowl of your mixer (or beaters), cream butter, sugar, and vanilla until soft and fluffy.

Reducing your mixer speed to low, alternate adding flour mixer and champagne until just combined.

Transfer batter to another large bowl and wash and dry thoroughly mixer bowl.

In clean bowl, beat egg whites until stiff peaks form.

Add ⅓ of stiff egg whites to cupcake batter folding in very gently. Repeat 2 more times.

Fill cupcake liners ⅔ of the way full with batter.

Bake at 350 degrees for 15 minutes, or until a knife is inserted and when removed is clean.

Cool completely before frosting.

To make the Meringue combine 1 cup of sugar and water in a small sauce pan.

Heat sugar and water on medium until boiling (you want large bubbles).

In the bowl of your electric mixer, beat egg whites, cream of tartare and sugar until frothy.

Increase your mixer speed to high and beat egg whites until hard peaks form.

Reduce mixer speed to low and slowly and carefully pour hot sugar mixture into egg whites.

Slowly increase the mixer speed again and beat until the mixture is no longer hot or warm and is fluffy (mixture needs to be as close to room temperature as possible before adding butter).

With the mixer set at medium speed, slowly add butter pieces. Mix until smooth.

Place into pipping bag and pipe onto cooled cupcakes.

Garnish with sugar pearls and Hibiscus Flower Salt.
Recipe Notes
cupcake recipe slightly adapted from here: https://allrecipes.com/recipe/champagne-cake-i/