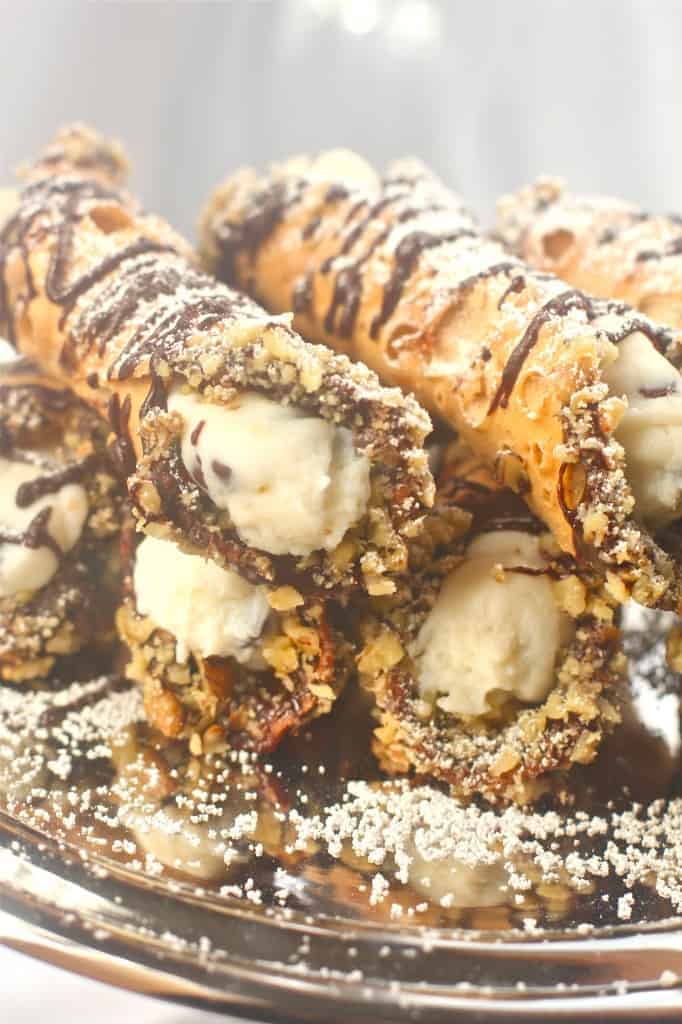 Truth be told, I already broke my New Year's resolution diet. This morning at 7am I needed something comforting. I broke open my refrigerator and piped some leftover filling into a shell and slowly devoured it.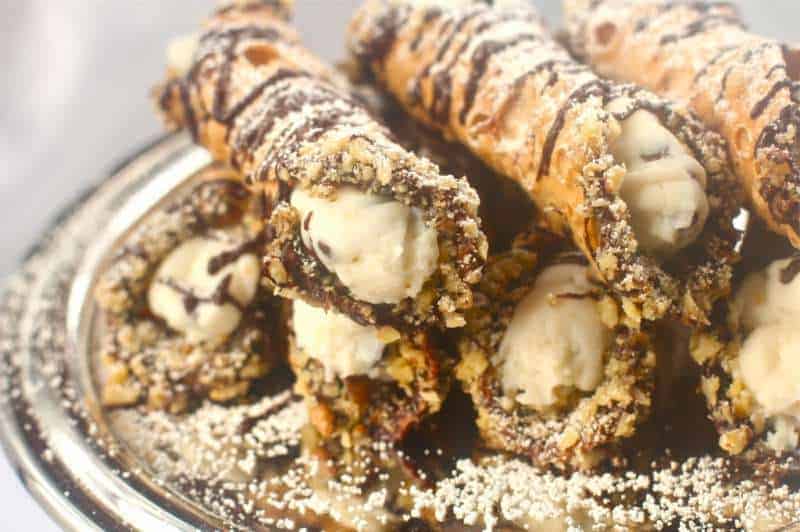 Let me explain why I needed some comfort food. Despite my ongoing efforts to avoid the unending political debates on Facebook, sometimes I just feel I HAVE to step in, even though my husband always tells me to let it go.  When someone is basically calling people stupid because they do not have the same opinion as you, makes my blood boil. I usually input my opinion (after all I have been studying Political Science for an ungodly amount of years), but respect other's at the same time. I may have to change that if I still plan on pursuing law school! Anyway, I usually end up banging my head against a wall or running my nails down a chalkboard.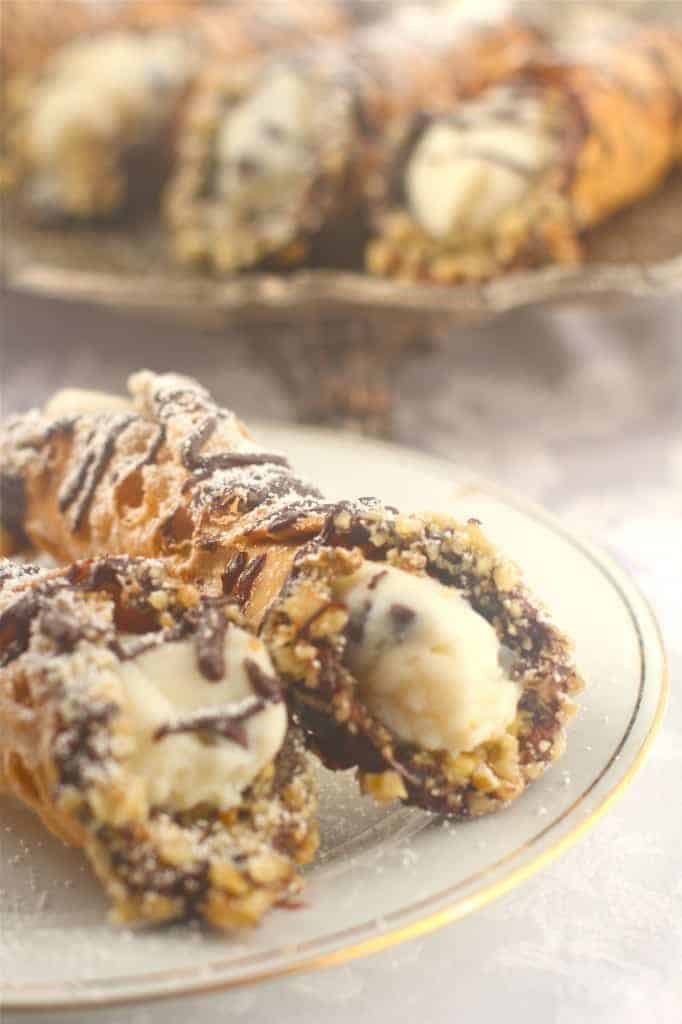 Considering I just had a manicure, and have a very bad headache already, I decided that a delicious creamy cannoli would bring my blood back down to body temperature. And it worked...thank goodness.
Cannolis are a tradition in my family for Christmas Eve and New Year's Eve. As much as I would like to make the shells myself, I usually have a million other things that need my attention. I purchase these shells from Mona Lisa in San Diego, but I am sure that you could find them at any Italian market or deli. I also pick up some ricotta while I am there. It is creamier than the store bought type...but any type will work just fine.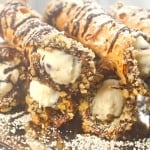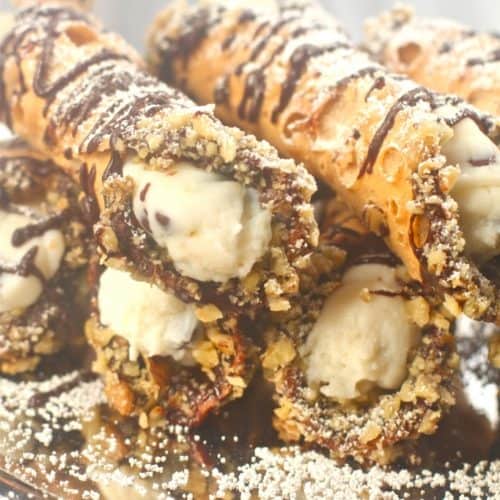 Cannolis
Ingredients
Cannoli Filling

3

cups

ricotta

, drained

1 ½

cups

powdered sugar

1

teaspoon

cinnamon

¾

mini chocolate chips
Instructions
Combine ricotta and powdered sugar and beat for about 5 minutes on high, until fluffy and smooth. Add cinnamon and beat for another minute.

Mix in chocolate chips.

Place filling into a piping bag attached with a large round tip, and refrigerate for 20 minutes.

At this point, if you would like, dip the edges of your shells into chocolate and roll in chopped nuts.

Pipe the filling into the shells, drizzle with chocolate (if desired) and sprinkle with powdered sugar. Serve immediately.

This filling recipe will make about 15 cannolis.