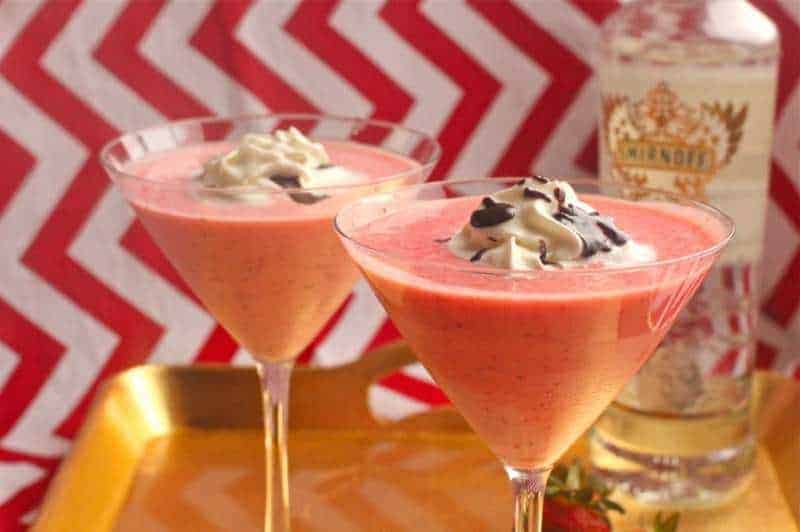 I just recently finished a Mad Men binge. It was a bit tough to get into, but once Season Two started, I was hooked. Hooked, as in getting NOTHING done and staying up to ridiculous hours of the night just to finish the show. Has this ever happened to you? This happens to me every time I start a show on netflix or hulu.  I am pretty sure my husband has cancelled both accounts because he got tired of doing his own laundry and dishes.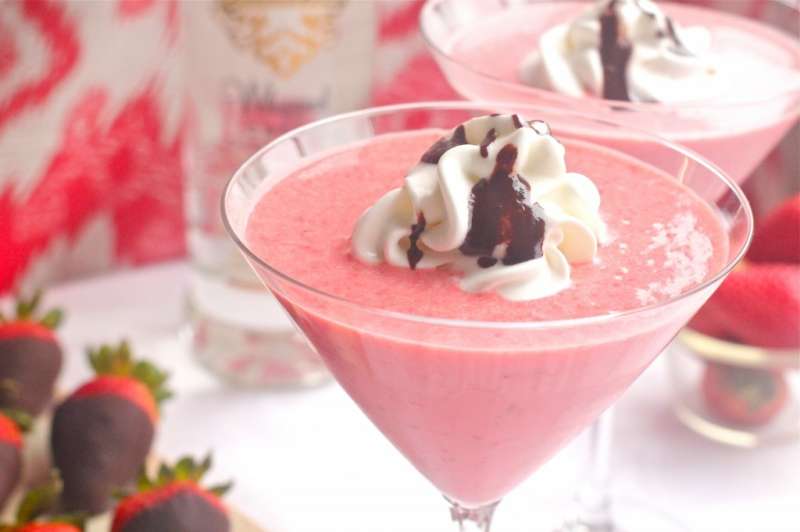 Anyway, after watching one too many episodes of Mad Men, all I wanted to do was have a cocktail. Can you believe how much those men drink!?!?! I have to admit, every night for the last week I have made myself a small gin and tonic. Today, however, I was in the mood for something different. There are some pretty crazy sites out there!!! Check out this site for some really, really unusual drinks! There is one cocktail called the Free Jamaica that starts out as a normal rum drink but is topped off with black bean soup. Or the Toblerone that is said to give a massive sugar rush. Crazy.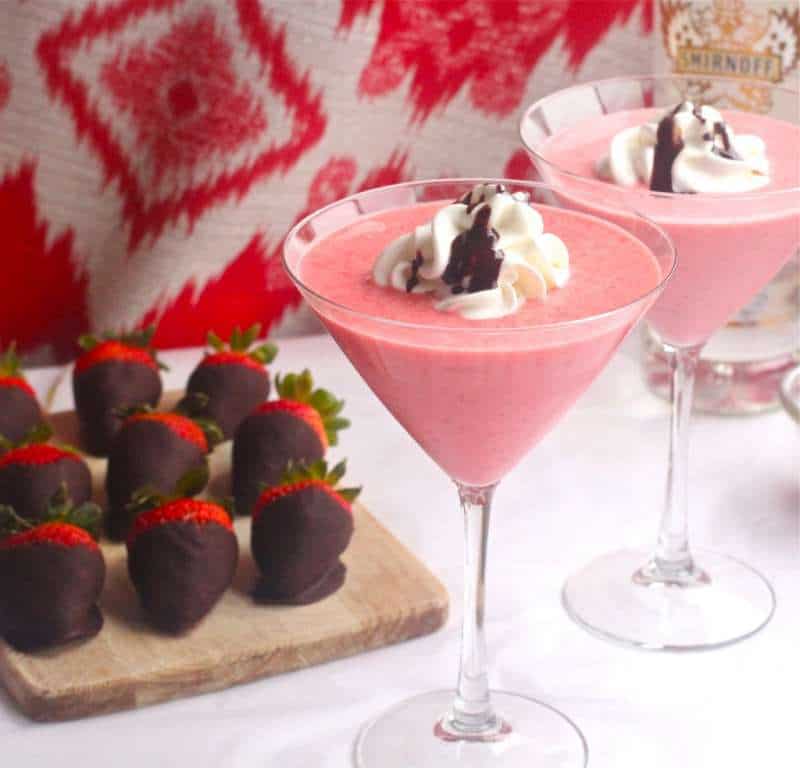 At the store I came across a bottle of Whipped Cream Vodka. Now I am currently on a diet, but I decided to splurge. After all there are no carbs in Vodka, right? Well, at least until I get ahold of the drink.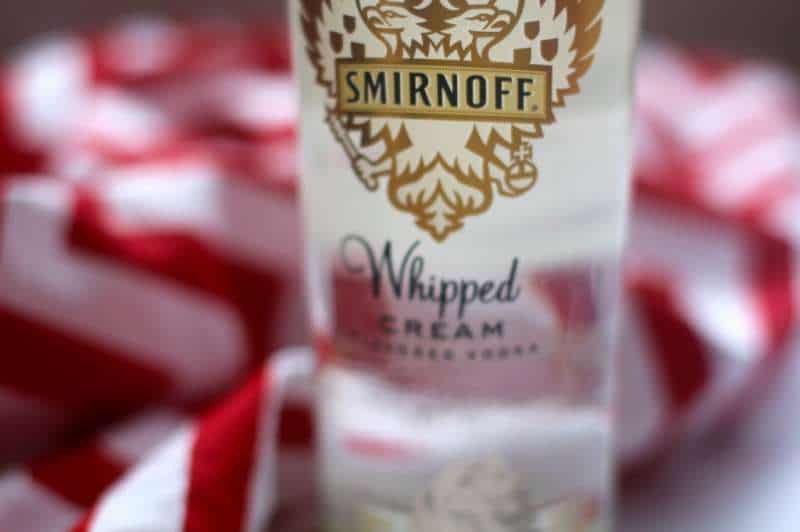 I tried, I really tried to keep this a low carb drink. But whipped cream vodka just screamed a Strawberries and Cream Cocktail to me. I decided that it was a good end of the week indulgence, and boy was it worth it! This would also be a perfect romantic Valentine's Day drink.   But be careful- because it is so delicious you might wonder how you found yourself on your third forth one.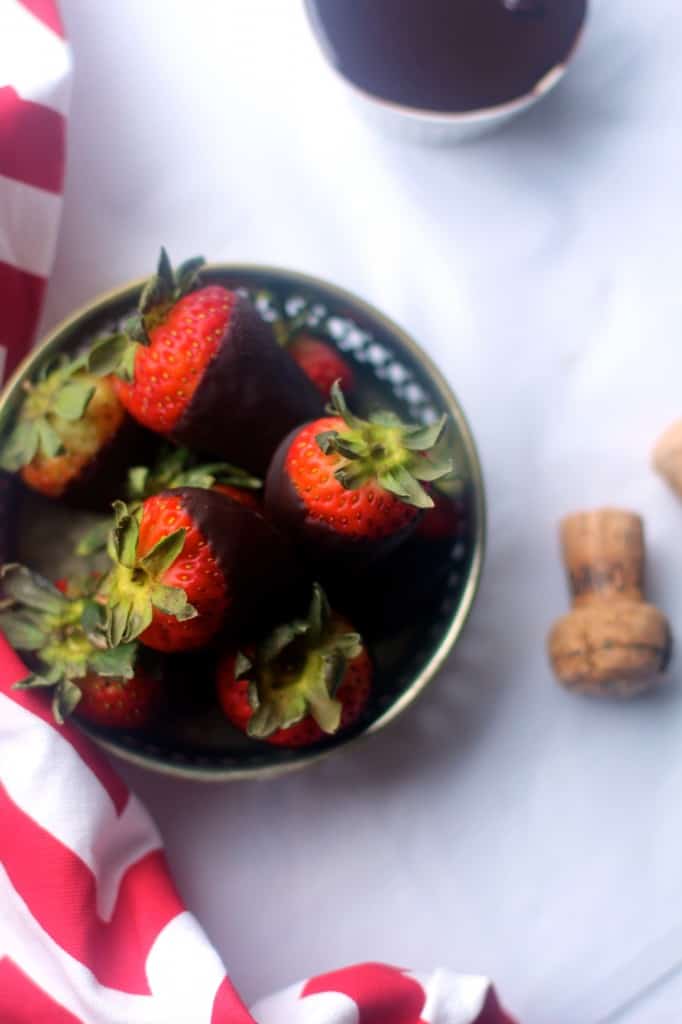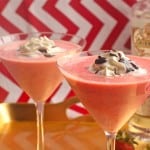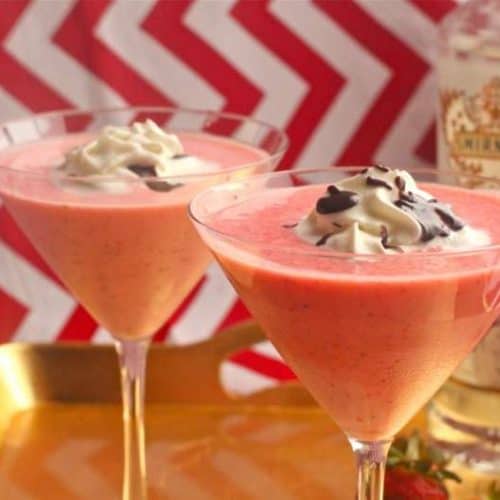 Chocolate Dipped Strawberries and Cream Martini
Ingredients
Makes 2 servings

2

cups

fresh or frozen

(but thawed) strawberries

3

tablespoon

heavy cream

2

shots

(but add to taste) Whipped Cream Vodka

Chocolate to drizzle

Whipped cream for topping
Instructions
Puree the strawberries in a food processor or blender.

Blend until smooth.

Add heavy cream and pulse to mix.

Add two shots of Whipped Cream Vodka and mix well.

Taste the cocktail. If you feel there is not enough vodka add more one shot at a time. We added 2 shots per serving!

Pour in glasses, top with a dollop of whipped cream and drizzle with chocolate.

Enjoy!!!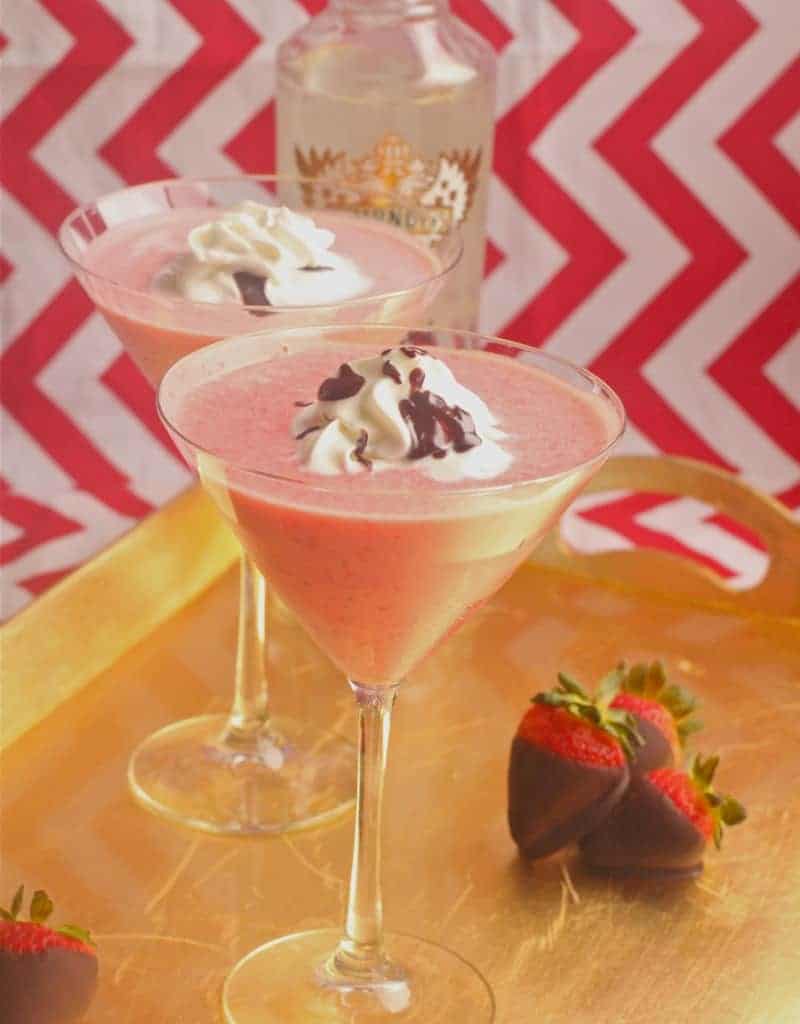 This was a sponsored post from Zenit Media Group. I was compensated to develop this recipe. All opinions are my own.