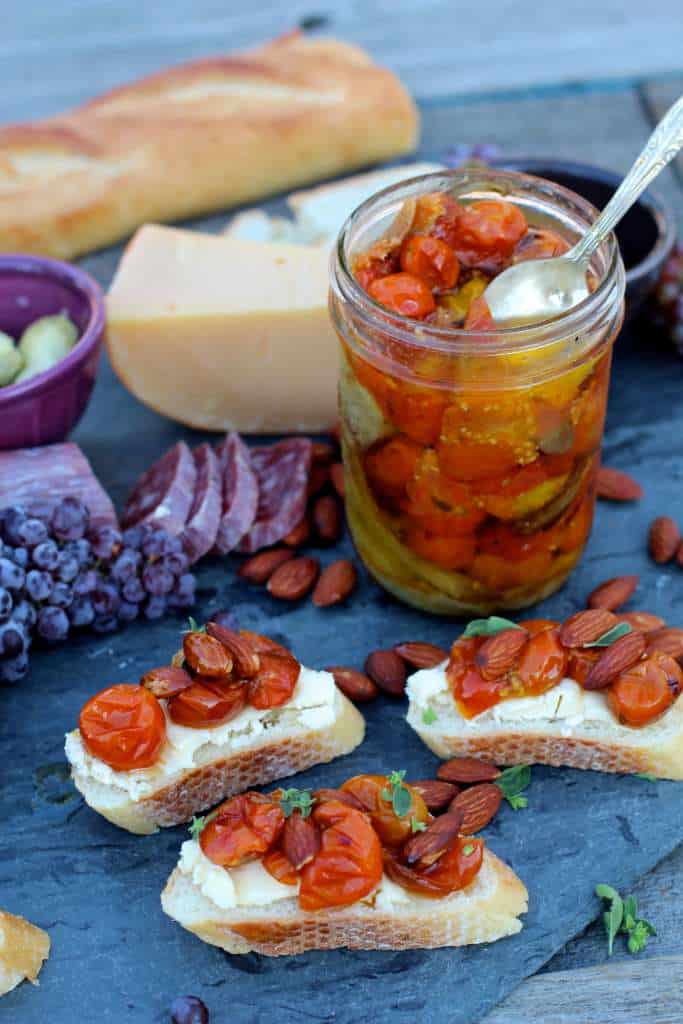 For the first time in about 10 years, my dear husband and I are on a trip sans children. My mother in law is currently in town and she generously offered to watch them so we could get away.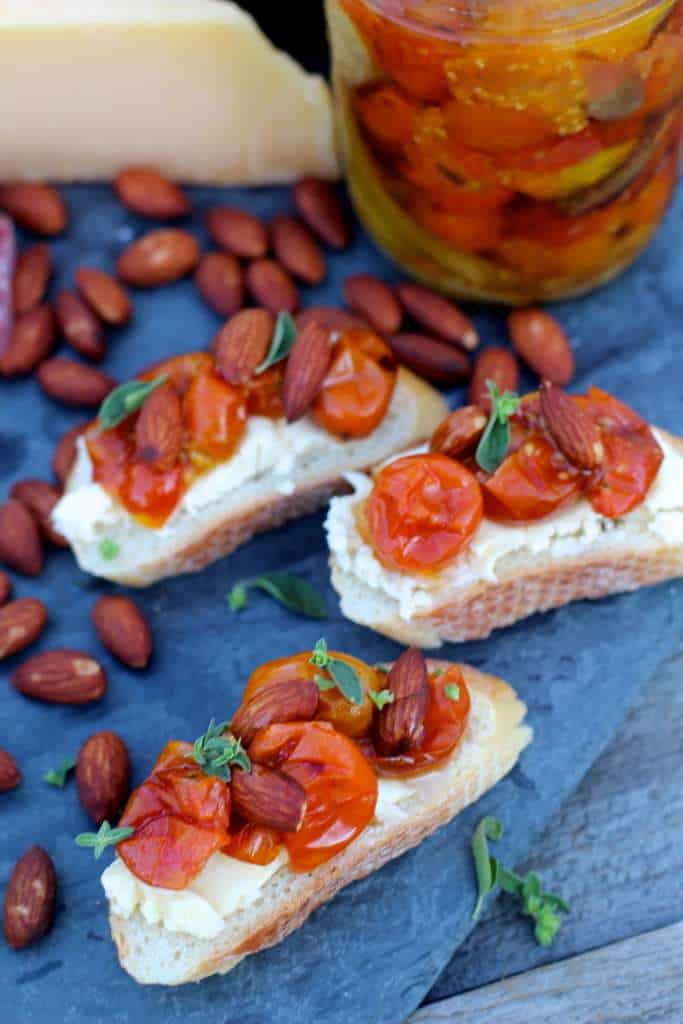 Last year my family and I took an epic month-long road trip where we traveled up the coast of California. We had such a wonderful time, but had to skip quite a few *adult attractions (i.e the wineries) because of the kids. Although our trip this year is less than a week, we are packing it all in. It is amazing how much more you can do when you don't have to worry about providing a healthy meal three times a day and make sure you are back at the hotel for nap time.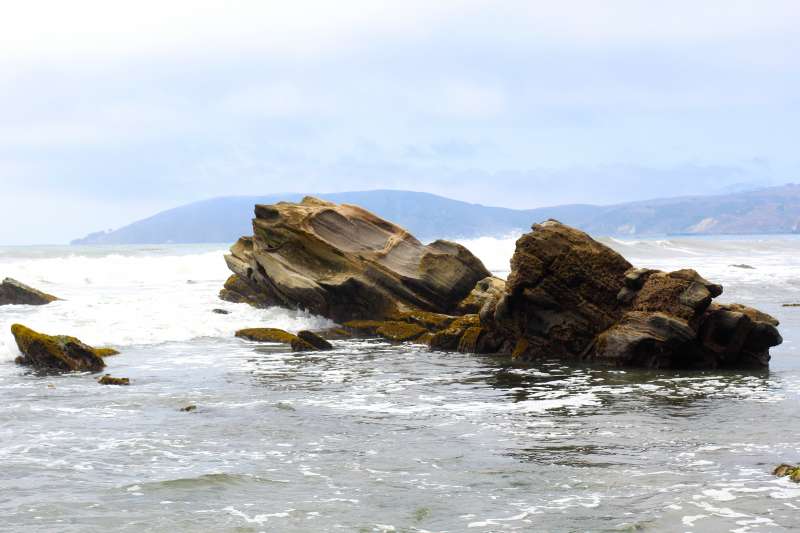 So far we have walked Pismo Beach hand in hand at sunset, gone horseback riding along the winery trails, and hit up every brewery along the 101. It has been pretty amazing.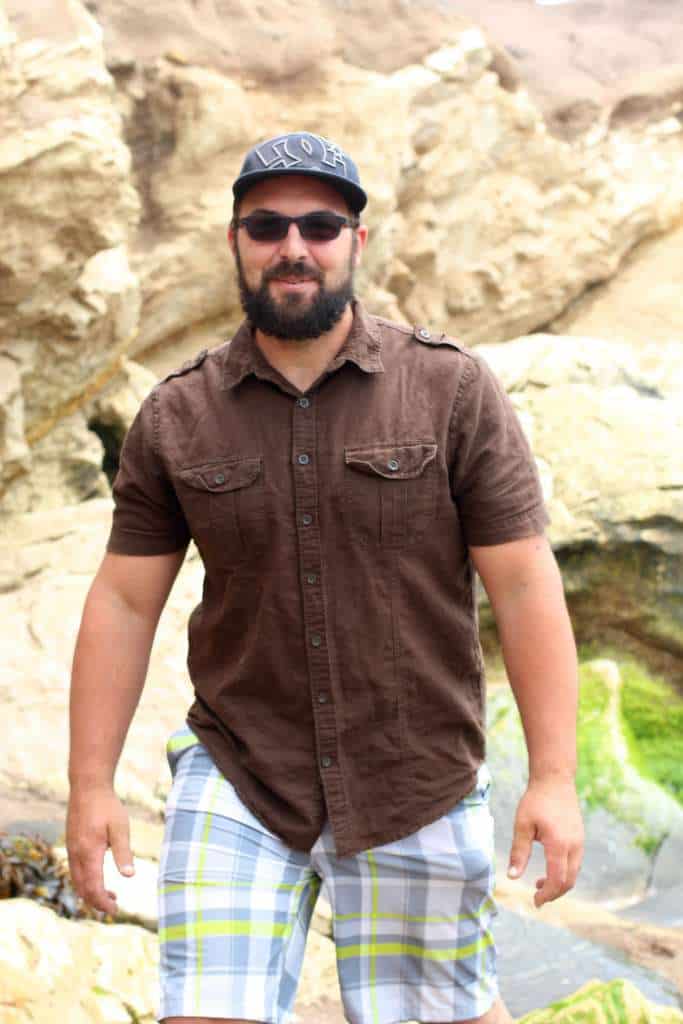 Since I knew that we would be so active, I packed a few essentials for quick snacks and easy meals. Blue Diamond Almonds are the perfect on the go snack. Before we left I also made a quick batch of these Blistered Garden Cherry Tomatoes. Combined with slice of bread, brie, and a few almonds drizzled on top, it makes the most amazing appetizer/dinner ever.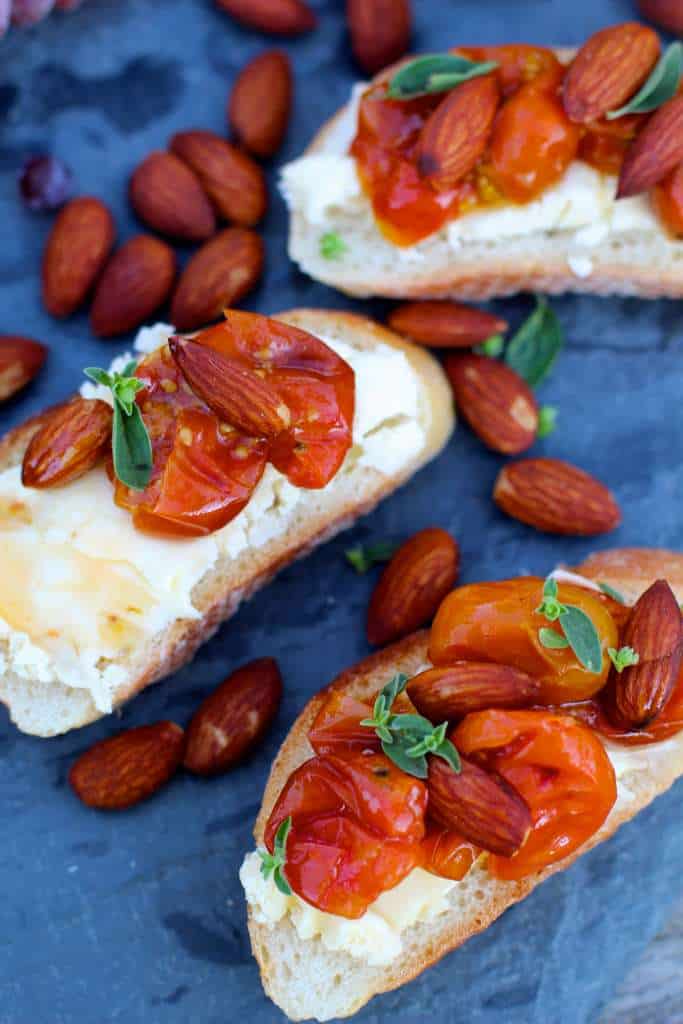 We have also been taking full advantage of being able to eat cheese at every meal.    A perfect cheese platters is my husband's favorite meal. Brie, Gruyère, Gouda, and Burrata are always essentials on the platter. We also like to add hard salami, some fruit, marinated vegetables, roasted almonds, and bread.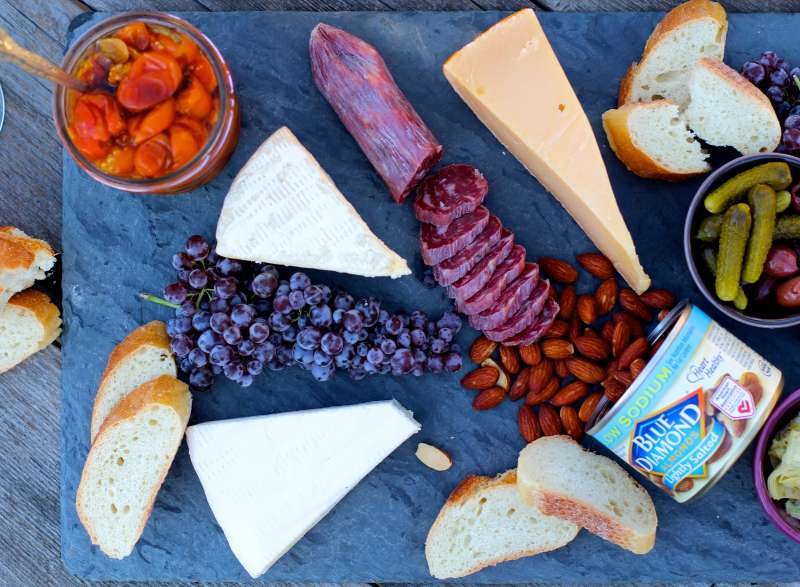 Every summer I always make at least one batch of these blistered tomatoes. They are so simple but so tasty. It is the perfect thing to have on hand for those impromptu guests or dinner parties. I like to serve them with our cheese platter but if I need an appetizer to take somewhere I will toast some sliced bread and top it with some cheese (normally brie) then top the cheese with a few of the blister tomatoes, and finally, garnish with some almonds. The flavors and different textures make it one heck of an appetizer!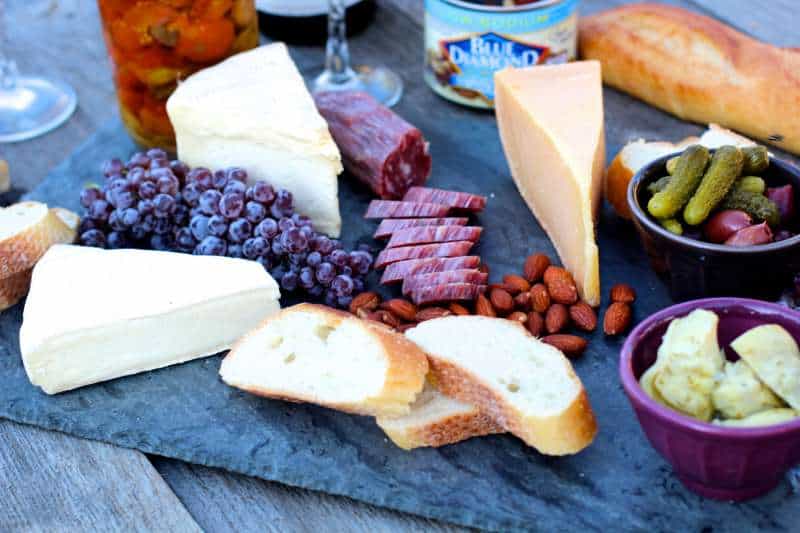 This "Flavor Your Adventure" post is sponsored by Blue Diamond Almonds. For more snack ideas to "Flavor Your Adventure" this summer, visit Blue Diamond Almonds on Facebook.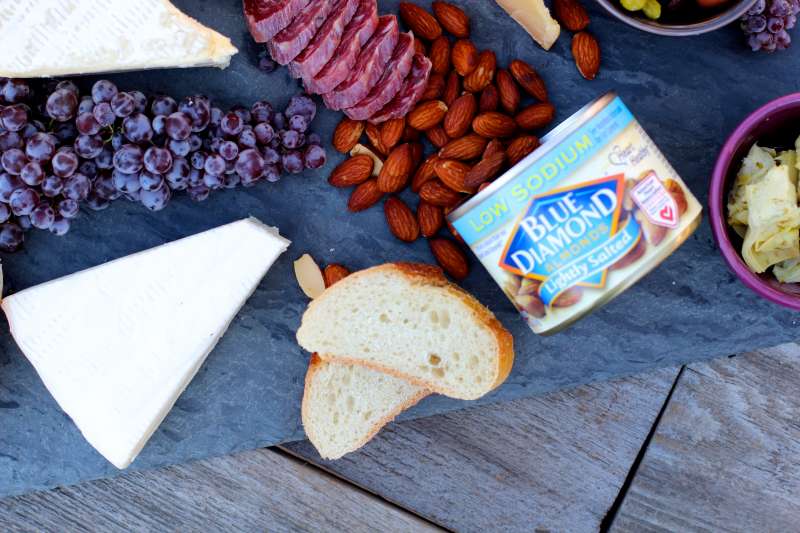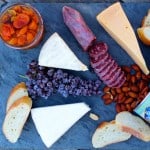 Blistered Tomato Almond Brie Bruschetta
Ingredients
2

cups

fresh cherry tomatoes

4

garlic cloves

, smashed

4

sprigs of fresh thyme

1

cup

extra virgin olive oil

½

teaspoon

kosher or sea salt

1

loaf of french bread

2

tablespoons

olive oil

1

wedge of Brie

½

cup

roasted Blue Diamond Almonds
Instructions
Preheat oven to 275 degrees and line a small rimmed cookie sheet or 9x13 baking dish with foil.

Lay tomatoes, smashed garlic, and thyme in a single layer on the cookie sheet.

Drizzle tomatoes with olive oil and sprinkle with salt. Toss to ensure that tomatoes are coated.

Bake tomatoes for 3 hours.

Remove from oven and cool.

Once cooled, spoon tomatoes and garlic into a large mason jar and top with the olive oil from the pan.

Refrigerate until ready to use.

Oil in the jar will solidify when cold which helps preserve the tomatoes. They can be refrigerated for up to 3 weeks.

To assemble the bruschetta, slice bread about an inch thick.

Brush with olive oil and broil on high until slightly golden brown.

Top with a slice of brie, a few blistered tomatoes and sprinkle with roasted almonds.

Serve immediately.