This shop has been compensated by Collective Bias, Inc. and its advertiser. All opinions are mine alone. #WaterOnlyBetter #CollectiveBias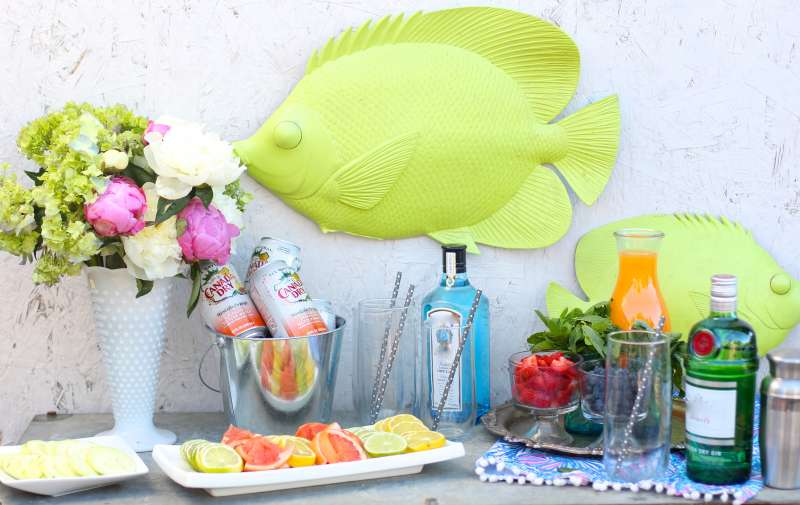 During the summer months we love entertaining. Last year, my husband built an entire deck out of free pallets and a gorgeous 16 foot farm table out of my grandmother's old fence. We finally have the yard for entertaining, and we have been taking advantage of it every bit. This past weekend we wanted to have a few friends and family over for a light summer meal and a refreshing cocktail.
It was such a nice evening and of course a beautiful sunset. With so much going on with family and work, it is really nice to get together with friends and enjoy the simple things in life.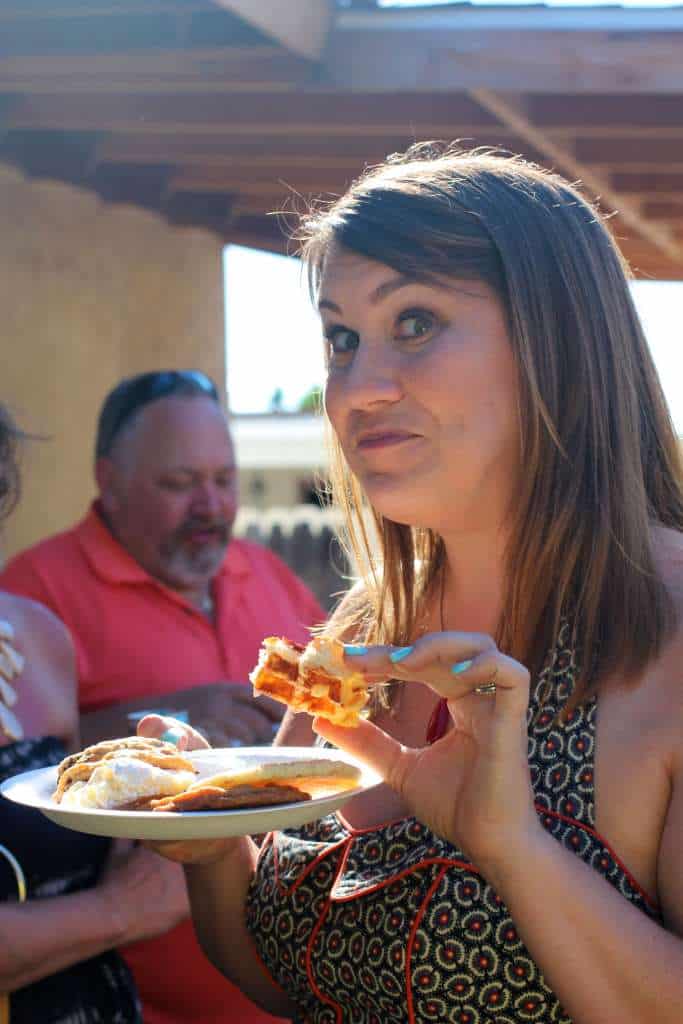 Since moving to the new house and new city, our social life has definitely decreased significantly. At our old apartment complex, every Friday night we would meet at the picnic table with all of our neighbors and enjoy appetizers and a drink. The kids would ride around on their scooters and skateboards and the dogs would play together too. It is probably one of the only things we miss about apartment living. I have missed these guys and their fun loving attitude terribly.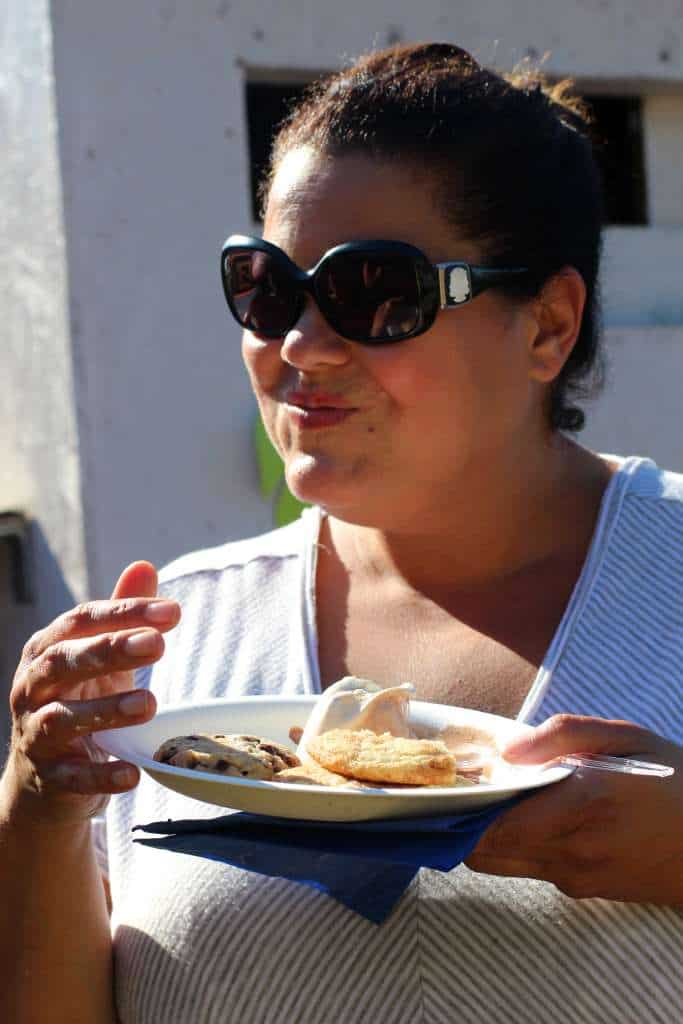 Thankfully our friends/old neighbors and their dogs will still occasionally join us for a backyard BBQ. It is so nice reminiscing on the old days, gossiping about the crazy neighbors (there are always a few in an apartment complex!) and talking about kids. Many of them have had babies since we moved, so it is a great chance for me to get my baby fix in too.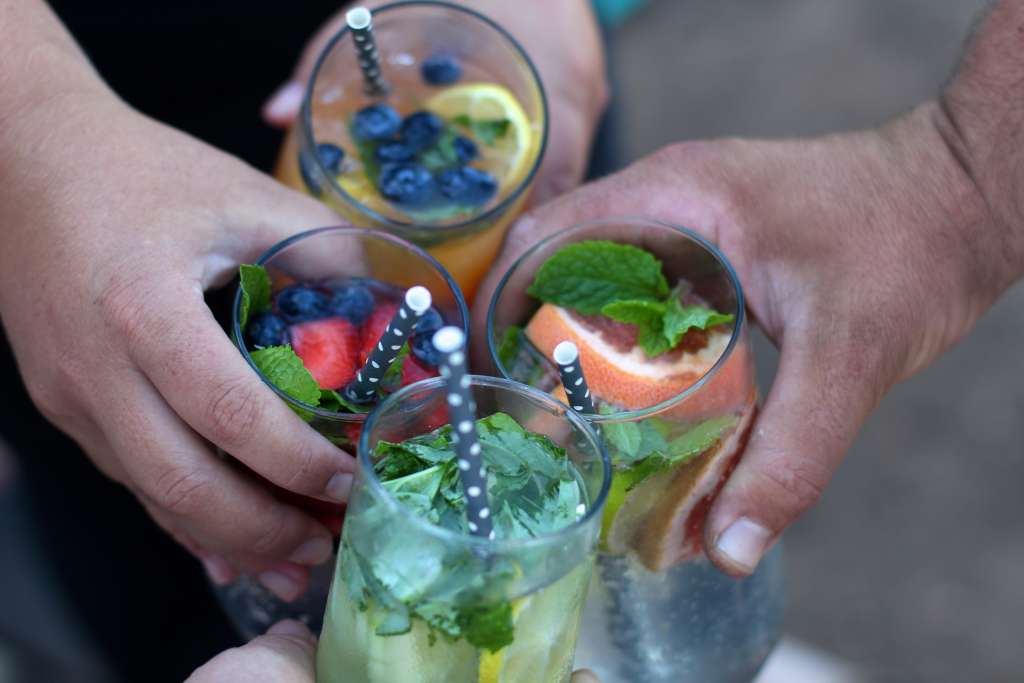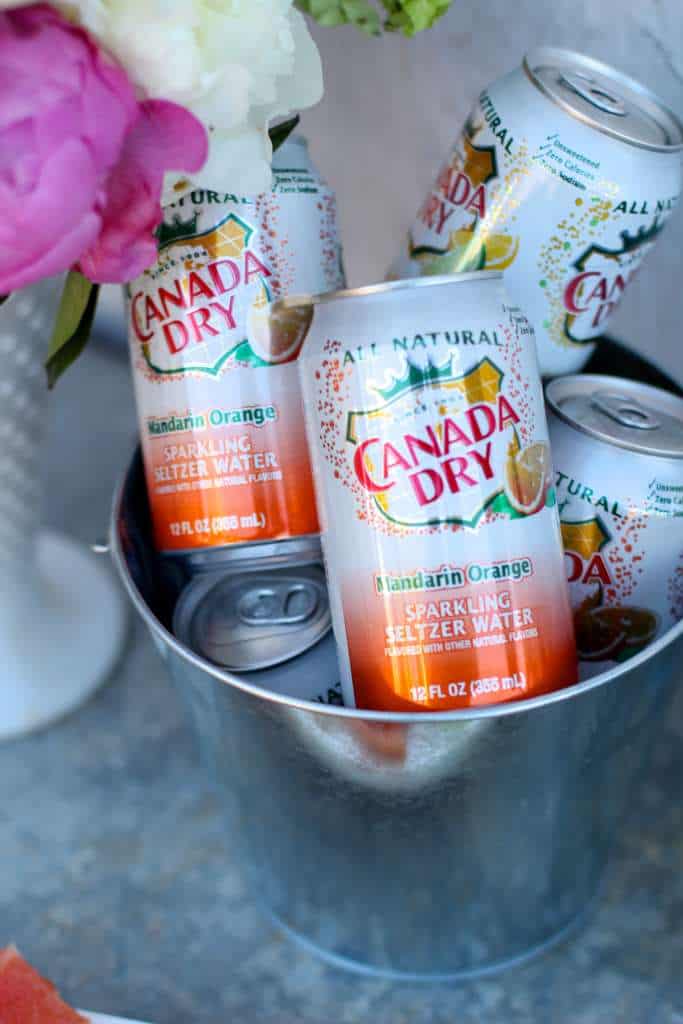 In order to make it more appealing and possibly persuade them to brave the traffic and 30 minute drive more often, I set up the cocktail station as a bar. I did this so that my friends can get creative and make a cocktail based off of what they like. I have one friend that is allergic to a lot of things, so this was perfect for her to customize a drink that she can drink! I also did this so they can make their own cocktails instead of me running around all night making everyone's drink. Smart huh!?! A party that I can actually relax!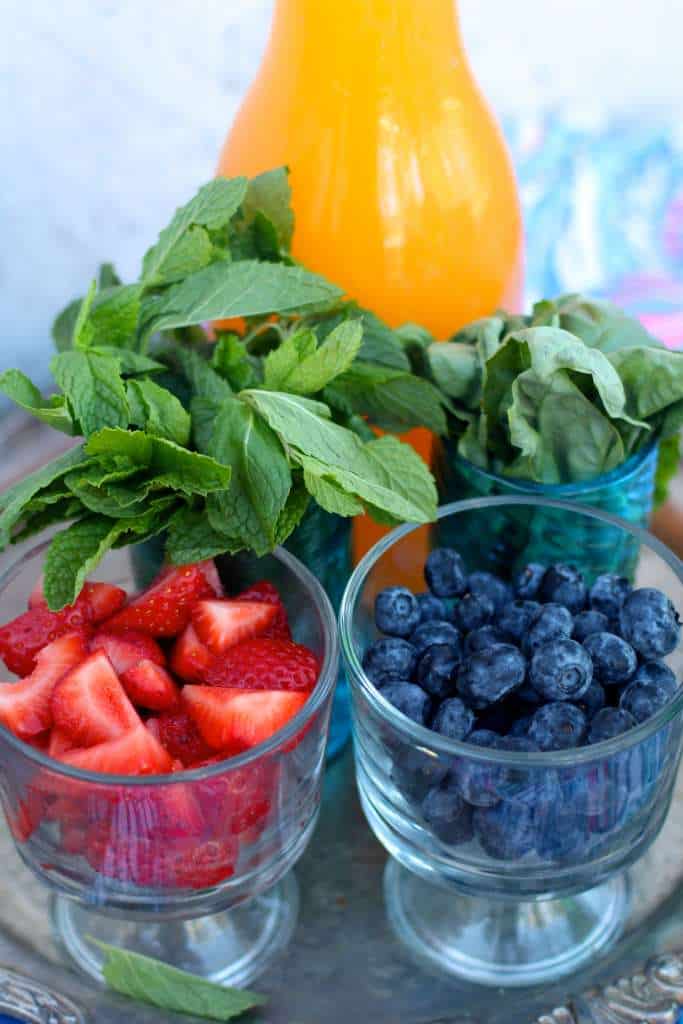 For the bar, I purchased two bottles of our favorite gin and orange juice. For the tonic I purchased the new and original Canada Dry Sparkling Seltzer Water at Walmart. The flavors come in Mandarin Orange, Lemon Lime, and Original. They were so delicious that even the non-alcohol drinkers (aka kids) loved it!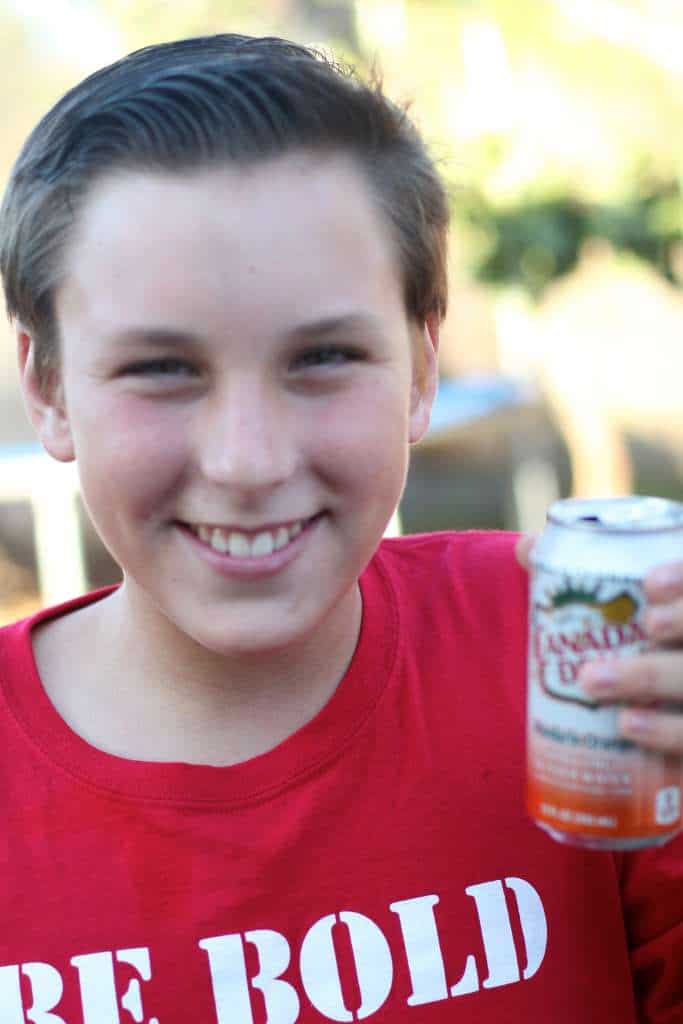 To mix with the gin and tonic I sliced up lemons, limes, grapefruit, cucumbers, and strawberries. I also added some fresh mint, basil, and blueberries.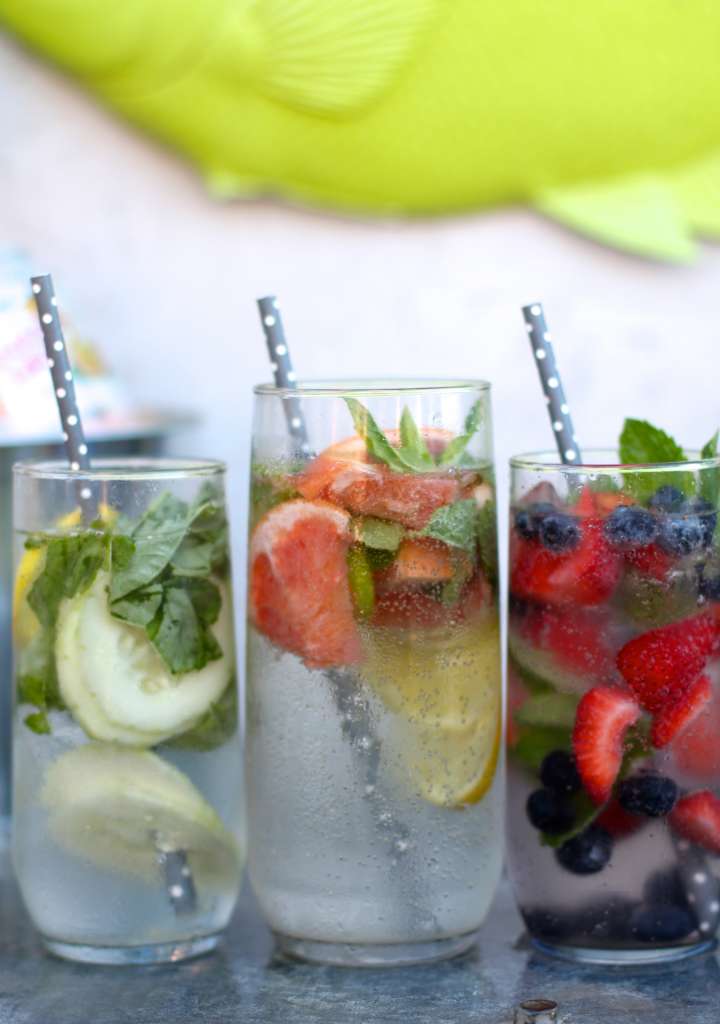 We had so much fun watching our friend's creations and then naming them! This creation was called "The Summertime Refresher" and combined Gin, Canada Dry Sparkling Seltzer Water Mandarin Orange, Grapefruit, Lemon, Lime, and mint. It was indeed refreshing and perfect for a hot and humid evening!
The next creation was called "The Spa Day." It combined Gin, Canada Dry Sparkling Seltzer Water Lemon Lime, sliced cucumber and fresh basil. A drink that makes you crave a massage!
All in all the evening was so much fun. We had some great laughs and dozens of wonderful gin and tonic concoctions. Since Canada Dry Sparkling Seltzer Water contains no calories, sodium, or artificial ingredients, I will be enjoying the leftovers and creating my own gin and tonics all weekend!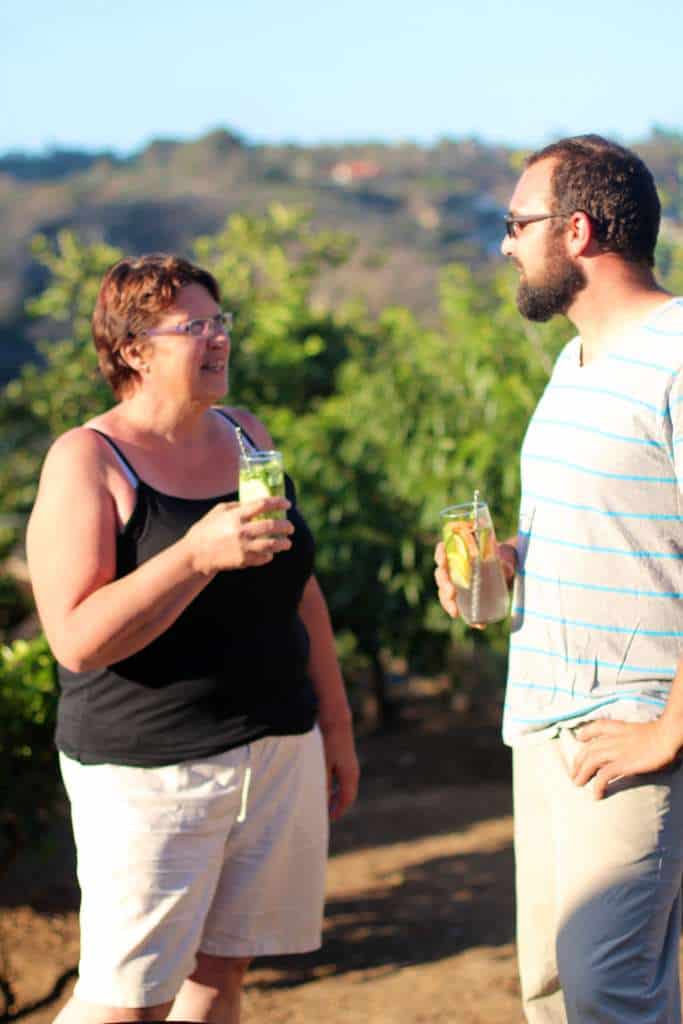 If you are a sparkling water lover like us, make sure to print out this coupon to save 50¢ on ONE (1) 12-pack cans of any flavor* Canada Dry® Sparkling Seltzer Water.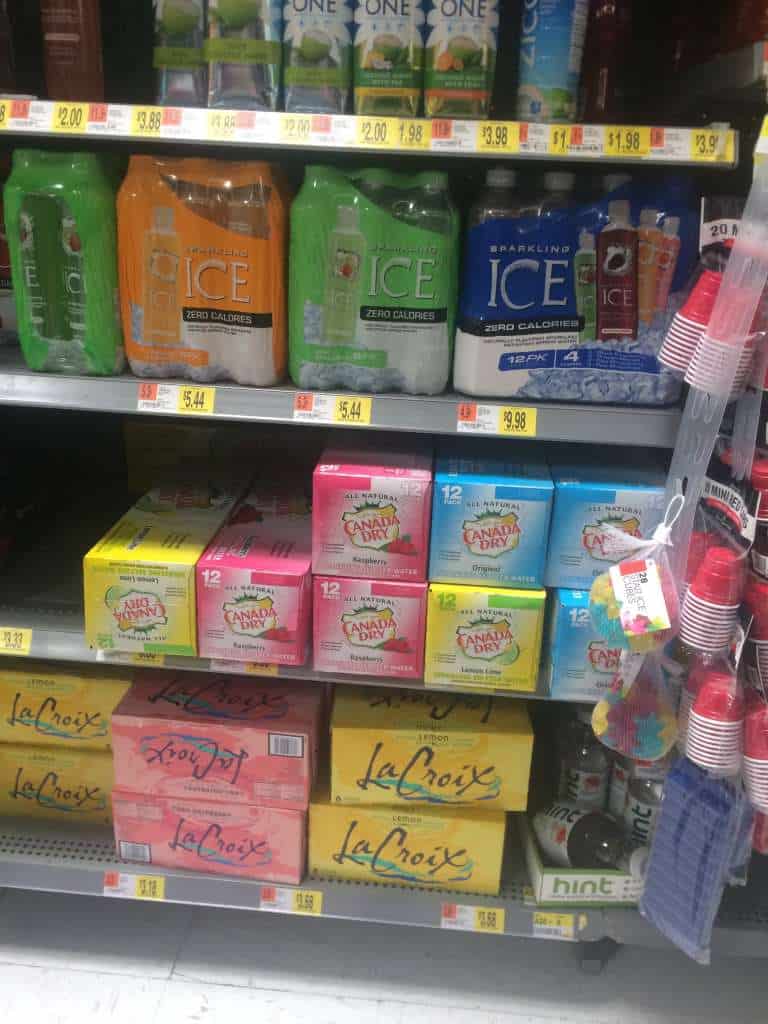 So tell me, how do you make your gin and tonic?