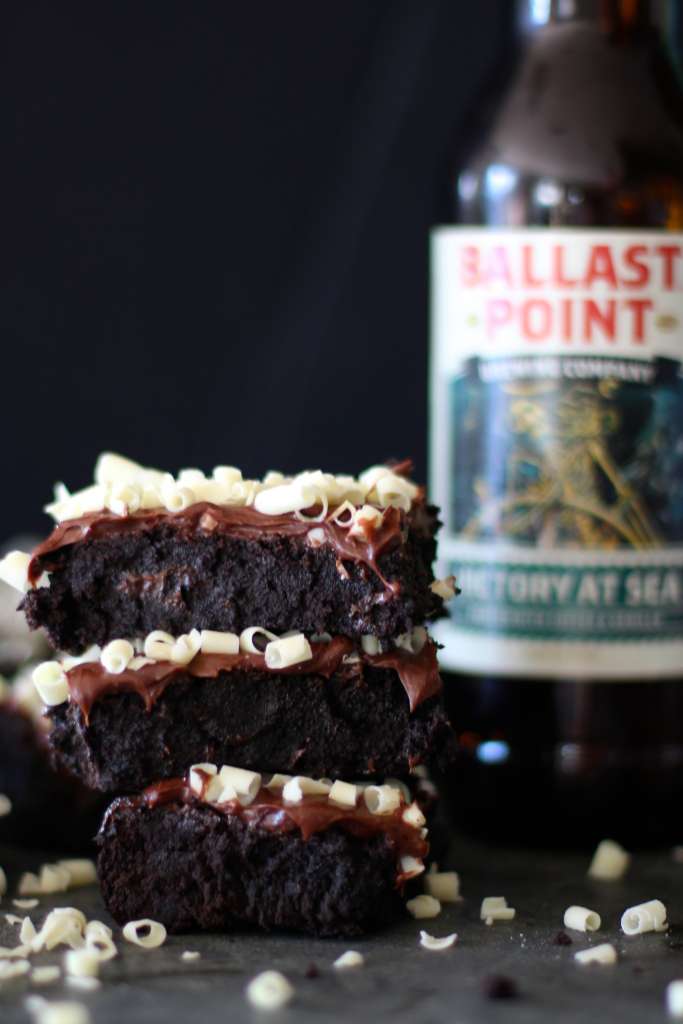 Do you follow me on Instagram? If so, then you know that Costco trips put my son to sleep. Like every single time. I find it rather amusing and almost always post a pre-shopping trip picture and a at the register picture trip like the one below. Personally, I find it rather amusing and can't wait to show him these pictures when he is older.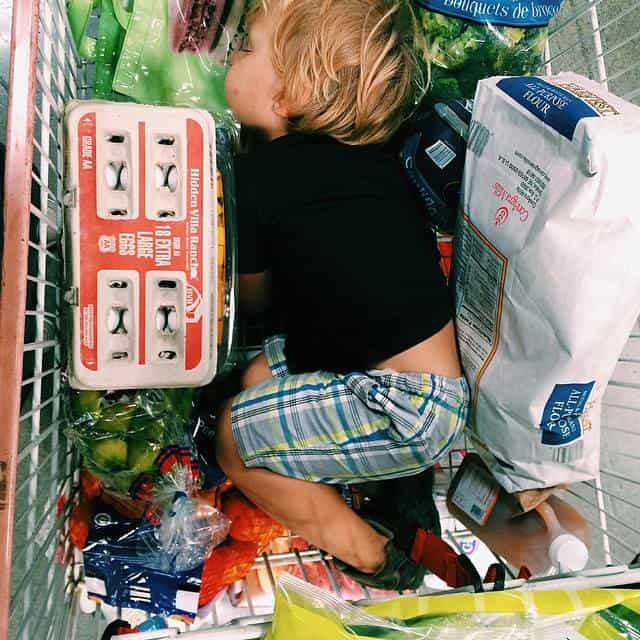 Needless to say I visit Costco a lot and my 2% back check is outrageous. It is one of the only places he actually sleeps soundly, oddly enough. I love to stroll down every isle and look at all of the new items. The other day I was stocking my new liquor cabinet and came across the new Ballast Point beer. The Coffee Vanilla Port was screaming my name to be baked into something.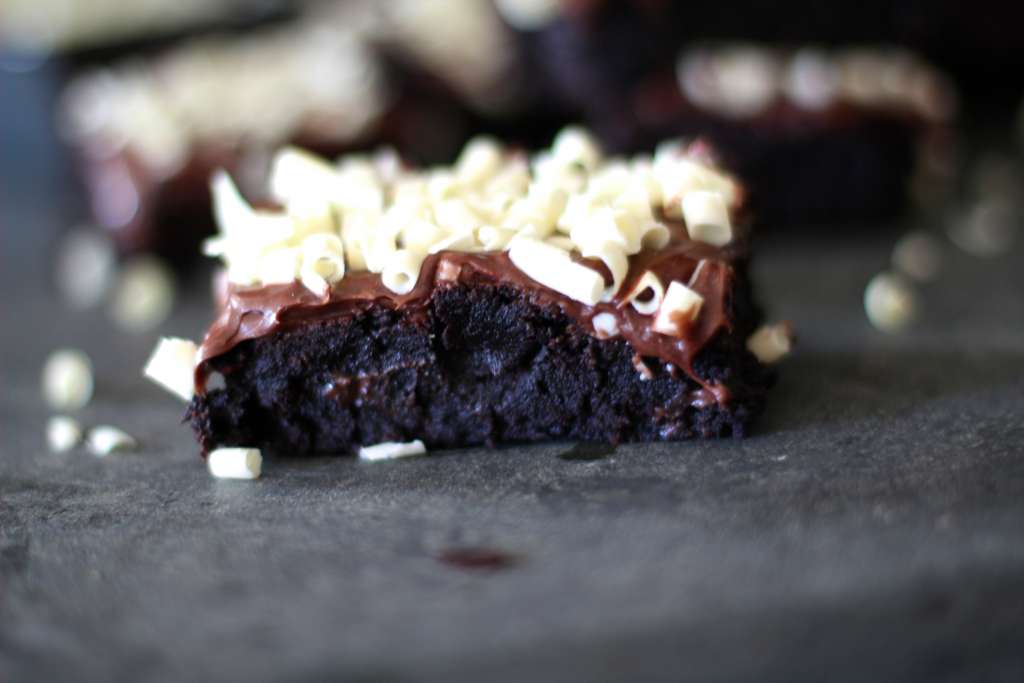 I think that any dark rich beer would be good in these brownies, but the coffee in the beer enhanced the chocolate even more. They were the darkest fugiest (is that even a word!?) brownies ever!!!! I also used Hershey's Special Dark Chocolate Cocoa
, making the brownies very rich. A little square goes a long way! I love chocolate frosting on my brownies, but a simple dusting of powdered sugar would also be great.
These would be a perfect dessert to serve for St. Patty's Day or Father's Day!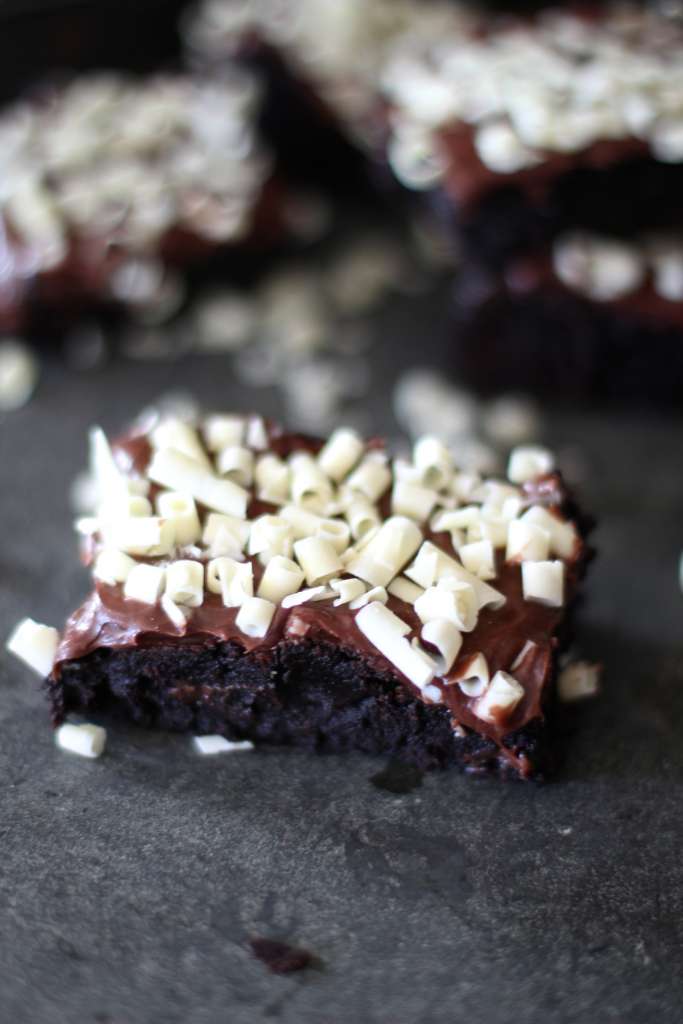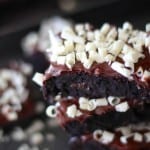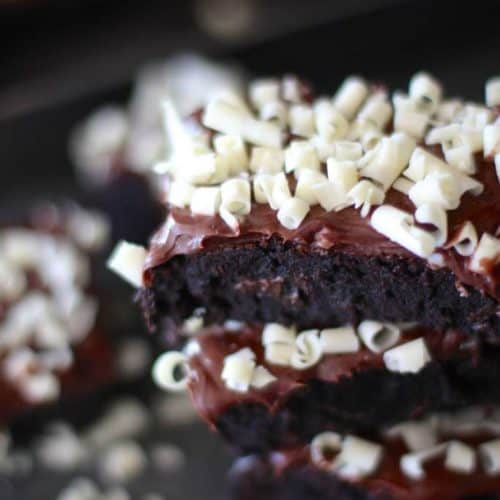 Beer Brownies
Ingredients
20

ounces

chocolate chips

2

sticks of butter

(16 tablespoons)

2

cups

sugar

4

eggs

1

cup

beer

1

and ½ cup flour

1

cup

cocoa powder

1

teaspoon

salt
Instructions
Preheat oven to 350 degrees. Line a 9x13 inch pan with foil or parchment paper then spray generously with nonstick cooking spray.

In a large microwave safe oven, melt butter and chocolate chips for 1 minute.

Stir, then heat for 20 second increments, stirring in-between, until smooth.

Whisk in sugar until fully incorporated, then allow to cool for about 5 minutes.

Add eggs, one at a time, mixing thoroughly each time.

Stir in beer.

Finally, stir in flour, cocoa, and salt.

Pour into baking pan and bake for 25 minutes, or if you like cakey brownies continue to cook until a knife is inserted and comes out clean (an additional 5-7 minutes).

Cool before serving.
This post contains on affiliate link.