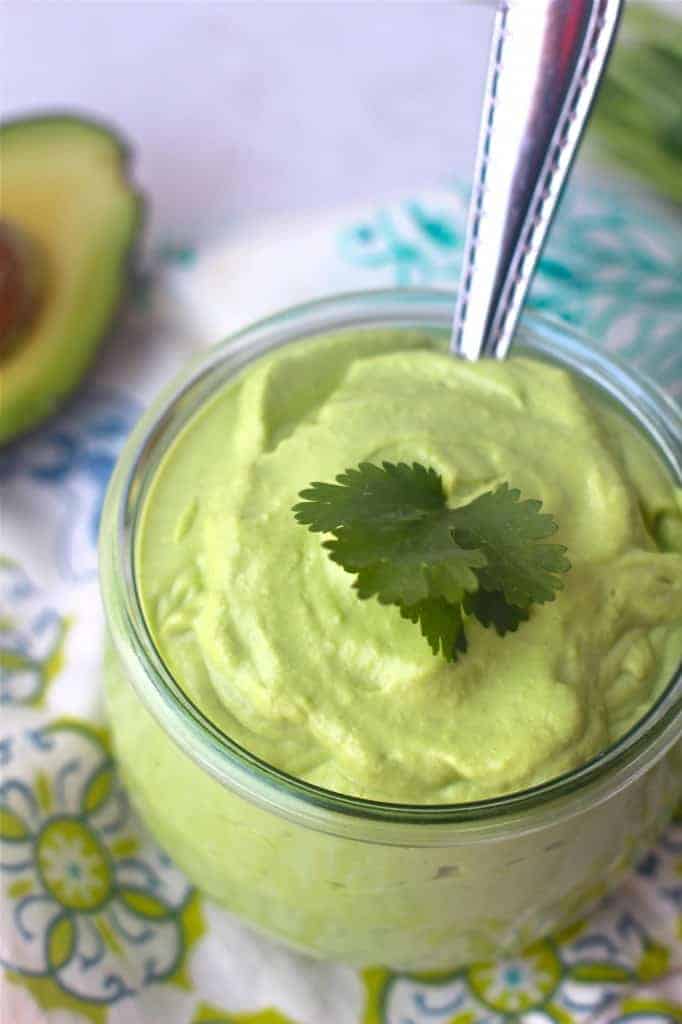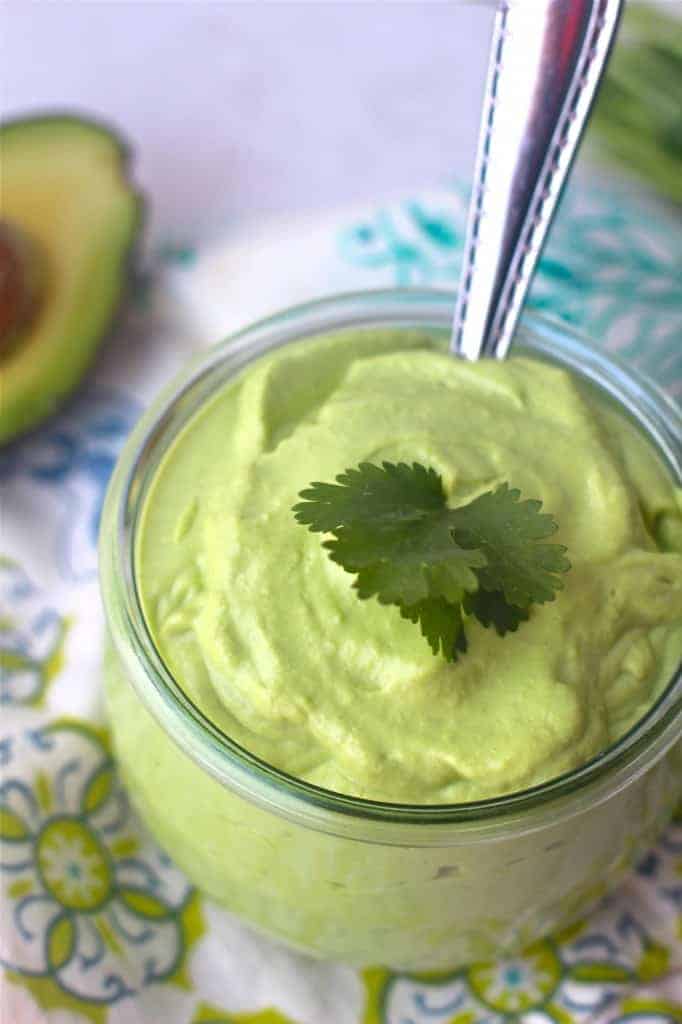 Over the past few weeks, we have literally been eating like the Easter Bunny. Salad...almost every night. When Whole Foods opened a couple of weeks ago, the kind rep from Earthgrown Organics gave me a few Buy One Get One Free coupons. Then, the extra nice people over at Sprouts decided to run a sale of BOGO free salads. What does that mean? A LOT of free salad! So I had to get creative. This creamy Avocado Cilantro Dressing was a great alternative to classic vinaigrettes. It was perfect on taco salad and a great and tasty spread on sandwiches too.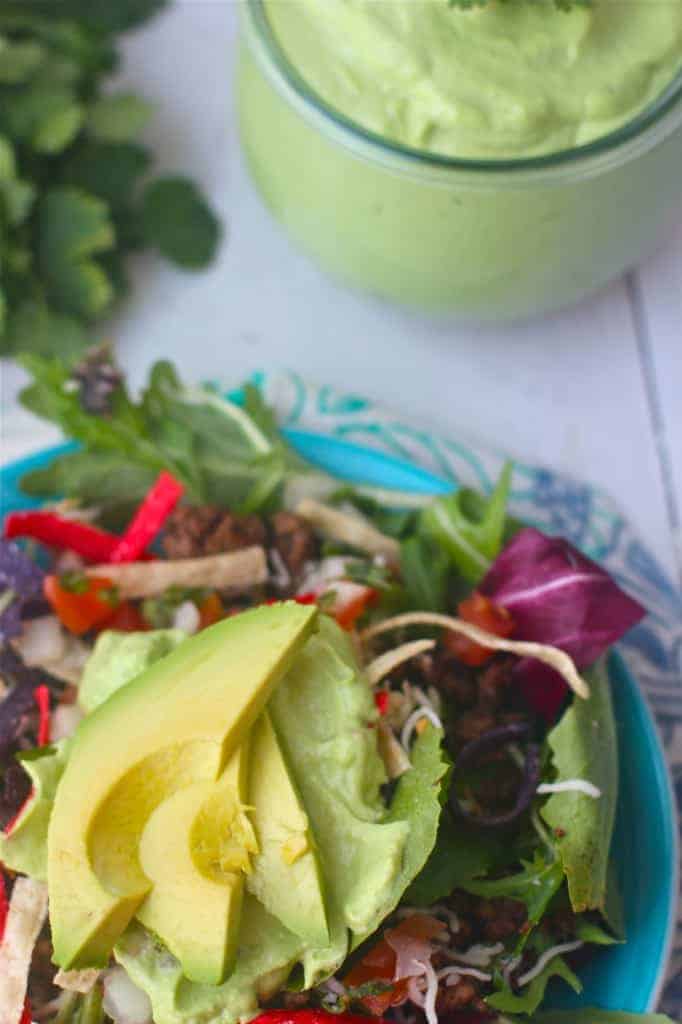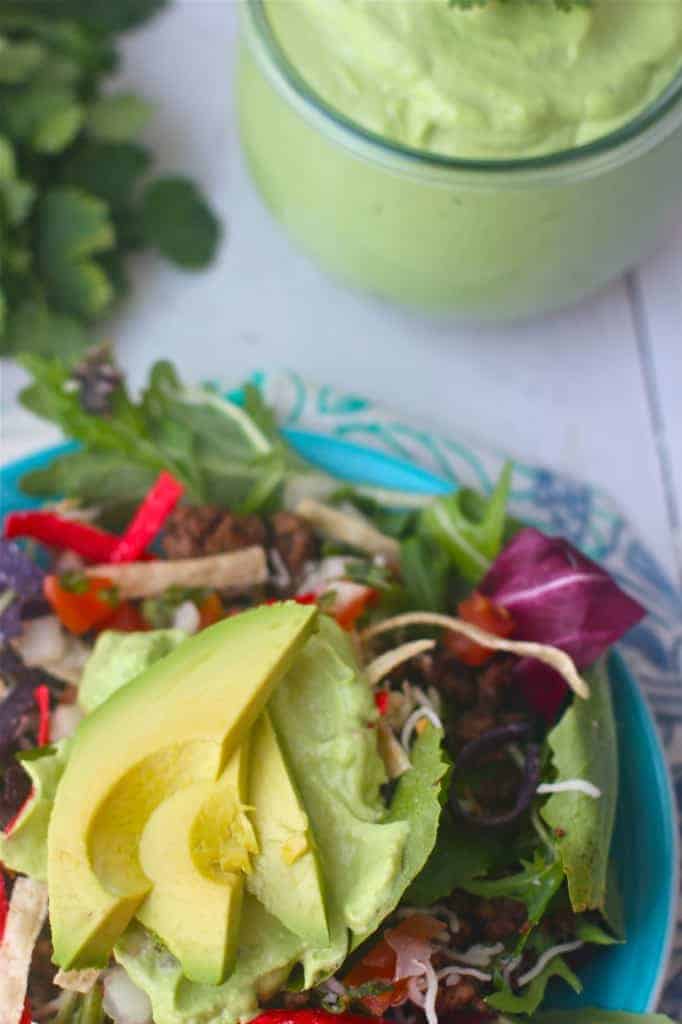 Now, what is a taco salad without a delicious margarita? Non festive. And I hate being non festive. That's where this delicious Bare Mixers comes into play. After all, what's the point of eating salads all week just to an extra 1000 calories from the WAY overly sweet grocery store margarita mix? Bare Mixers is an all natural, low-calorie and agave sweetened Margarita Mix. It has the perfect balance between sweet and sour. When we first tried the mixer, it was served as a whiskey sour which was equally as delicious as the margarita.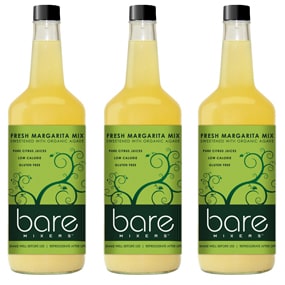 Bare Mixers wants you to try a bottle too!
To enter the Giveaway:
1. Like Bare Mixers on Facebook and come back here to tell me.
2. Leave a comment telling me your first name and where you are from and your favorite cocktail.
Winner will be chosen by random. com and announced on Monday March 25th, 2013.
Visit the Bare Mixers website to order your own bottle and find more creative recipes.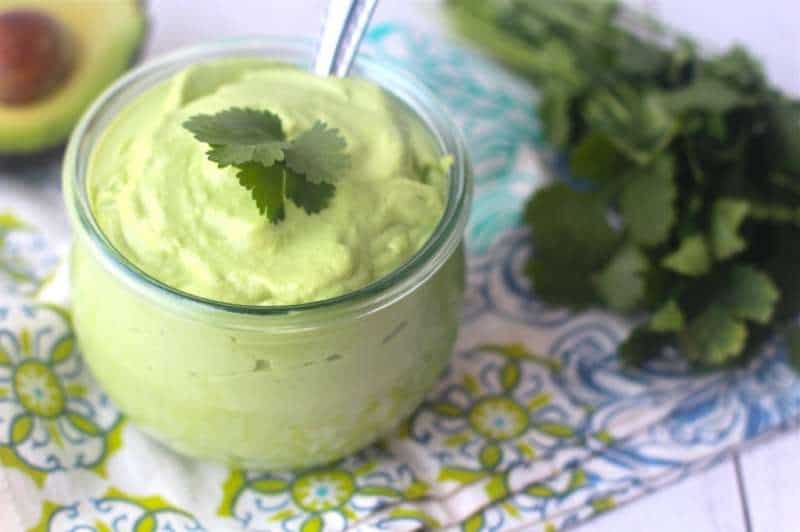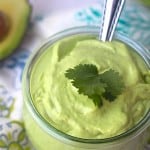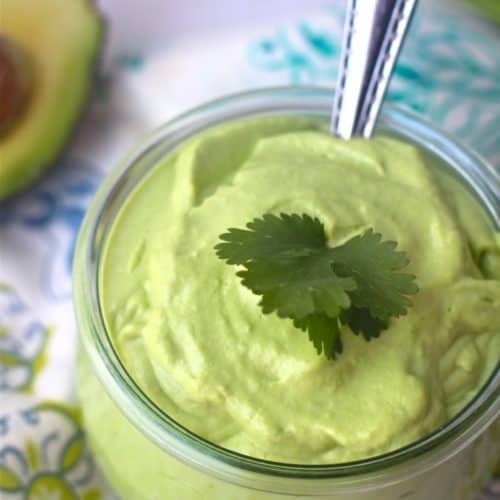 Bare Mixers Giveaway and Creamy Avocado Cilantro Dressing
Ingredients
Creamy Avocado Cilantro Dressing
1

large ripe avocado

½

greek yogurt

¼

cup

cilantro

¾

cup

olive oil

1

whole shallot

2

tablespoon

apple cider vinegar

¼

teaspoon

salt

¼

teaspoon

pepper
Instructions
Creamy Avocado Cilantro Dressing
In a blender chop shallot and cilantro, until finely diced.

When finished, add the rest of the ingredients and pulse until creamy.

Store in refrigerator for up to 3 days.