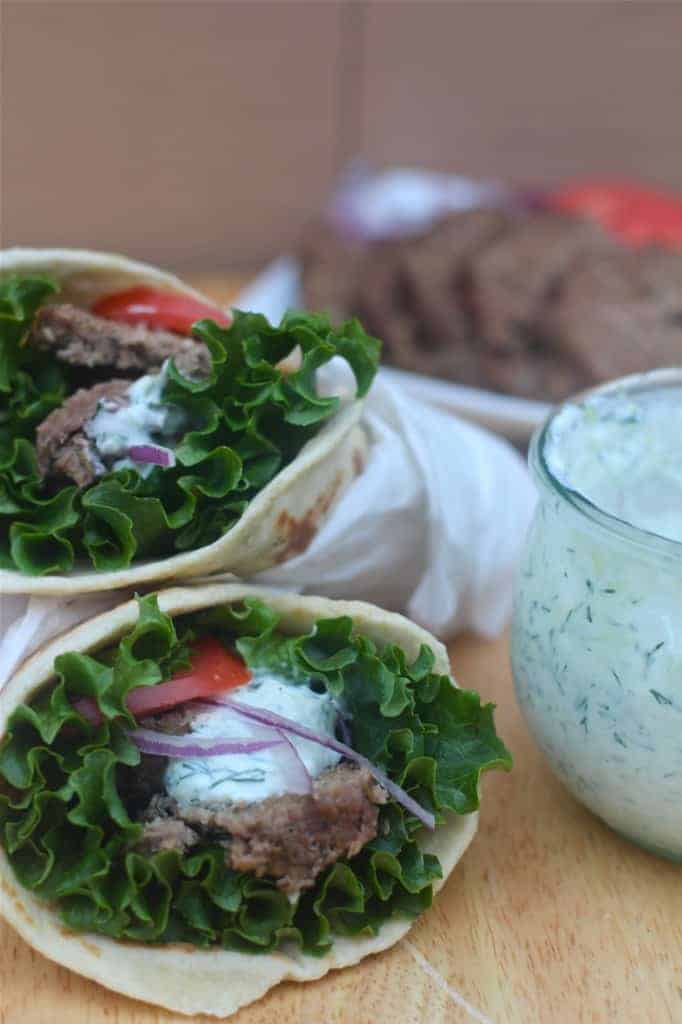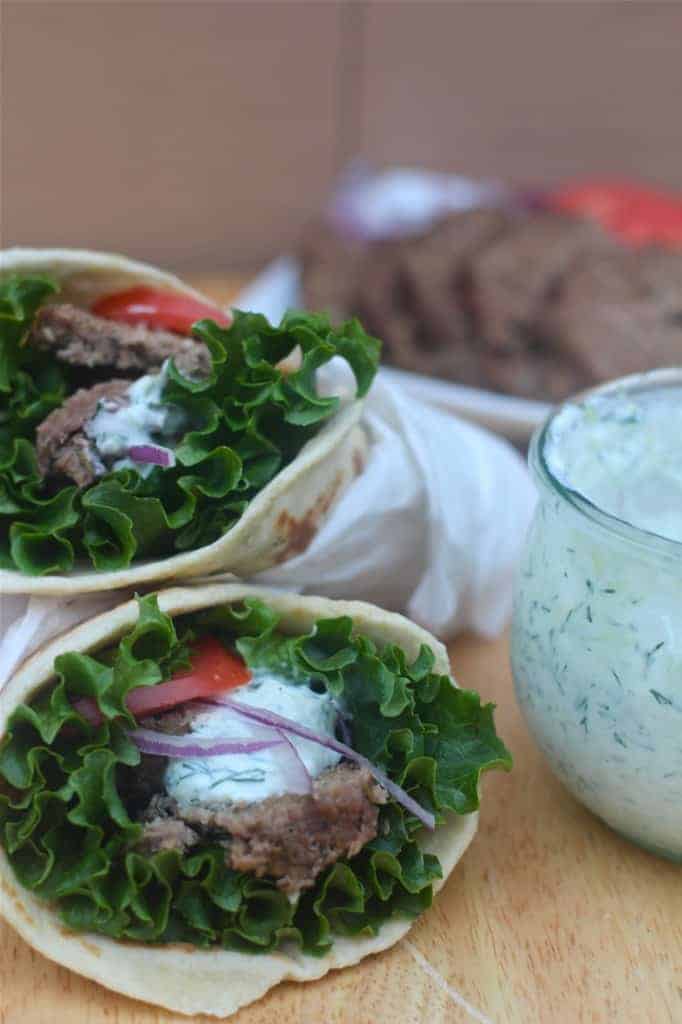 I know what your thinking...another savory recipe. I promise we will be back to butter and sugar on Sunday. But first I had to share with your one of our favorite family meals.
Everywhere you look in Europe there are Turkish Kabob Shops, seriously a dime a dozen. Turkish Kabobs are very similar to Greek Gyro Sandwiches. Personally, I prefer the Turkish version because they add a very spicy red sauce.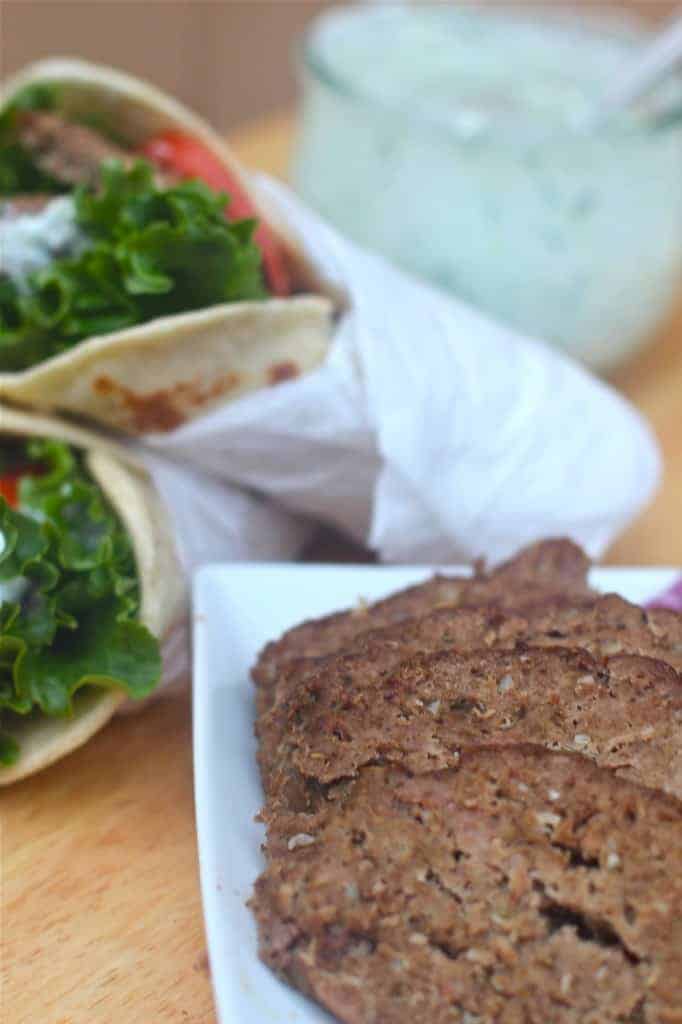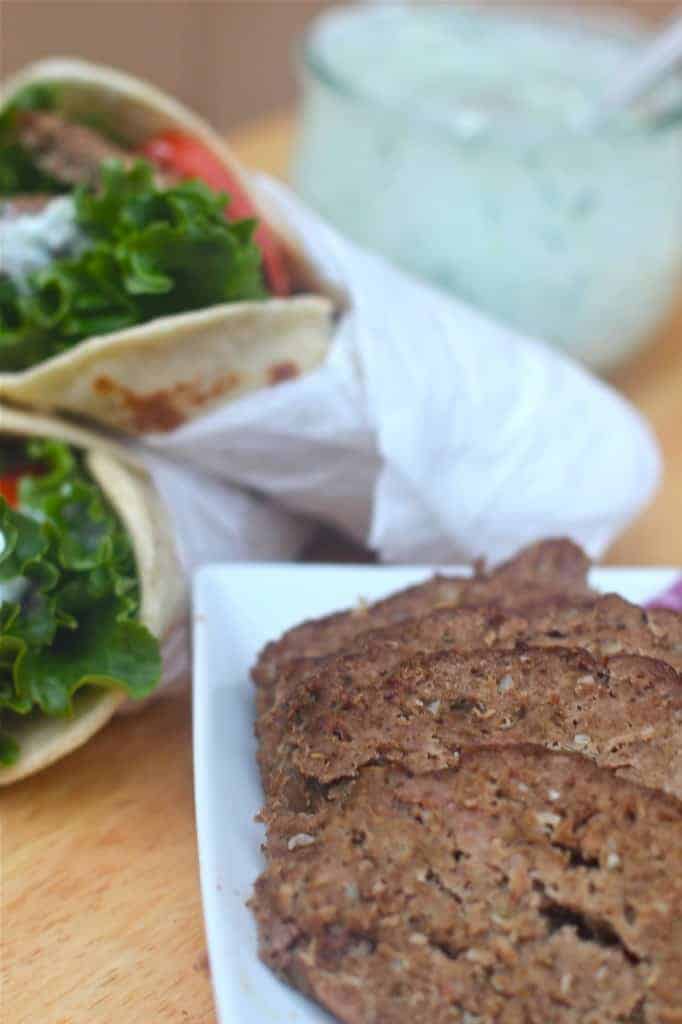 When we used to live in Switzerland, our "pizza" night would be to grab a Kabob at the neighborhood shop. When we came back to the States' we really really missed these sandwiches. It wasn't until two years later that I went to lunch with a friend at a Greek Restaurant and realized that the two were practically the same! My husband was so excited that we returned there for dinner that night.
Through the years, our family has grown and we seem to always have a toddler, making  it impossible to eat out. So I figured out how to make it at home, and has been a monthly staple ever since. It really is an easy meal to make, and it is healthy!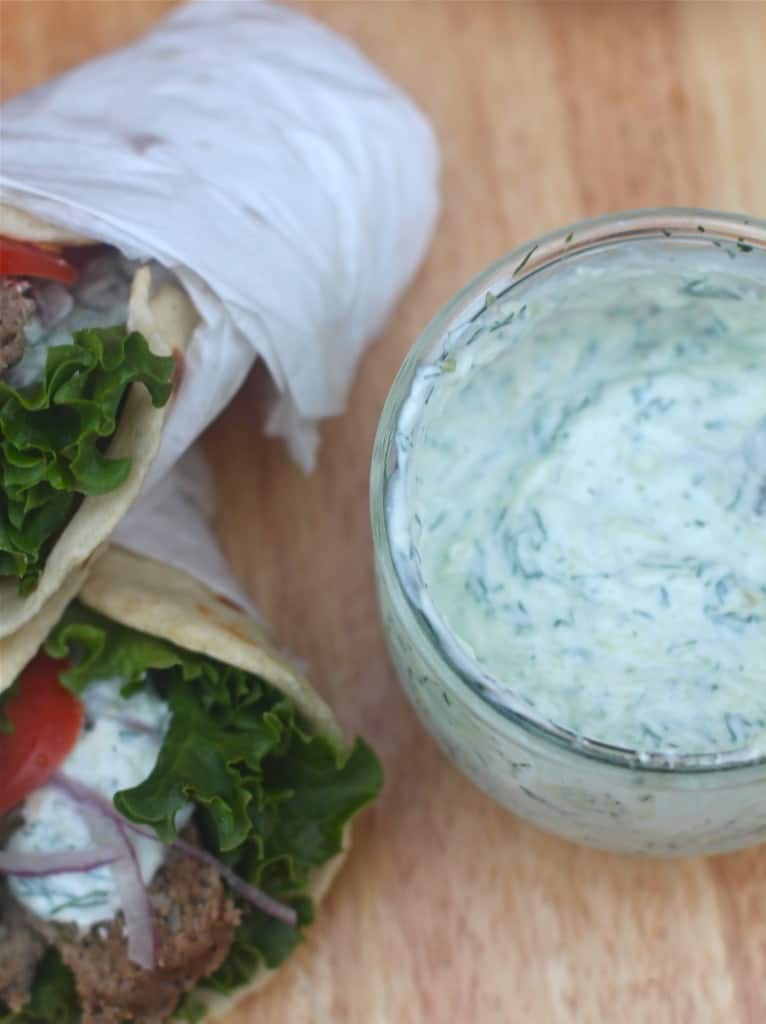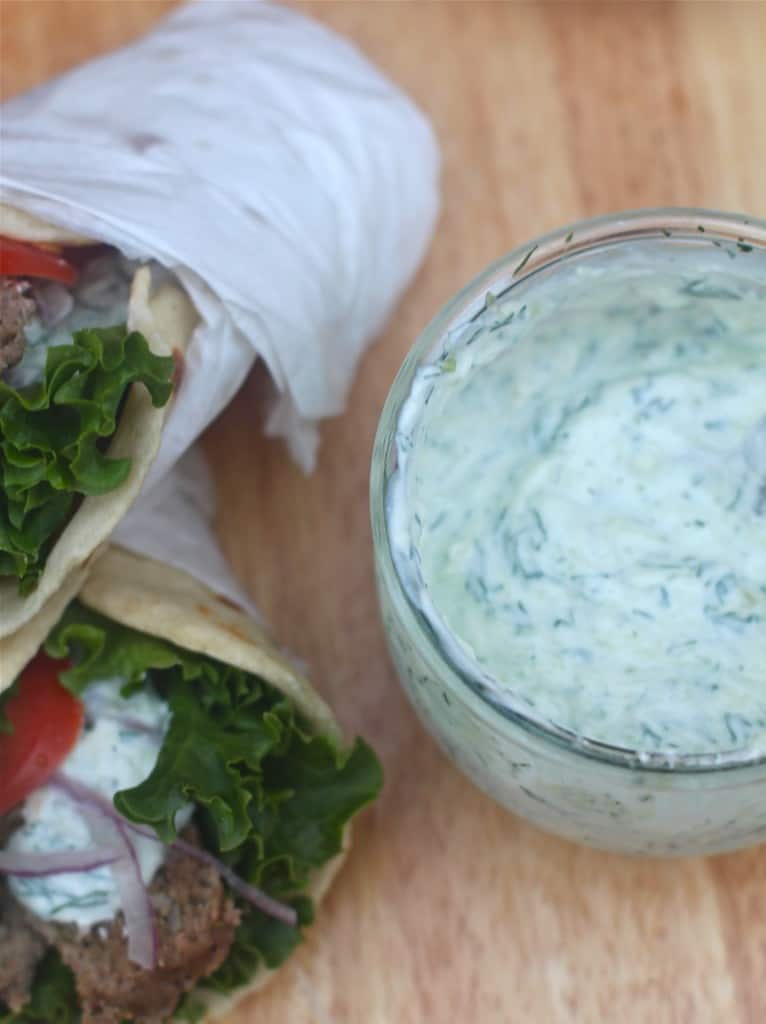 I like my Gyro meat a bit dry, so I remove the excess oil during cooking about every 15 minutes. This also removes excess calories! Any sort of flat bread or pita bread works with these sandwiches. I usually make my own, cause it is really easy. This is a good recipe, but OMIT the sugar!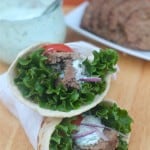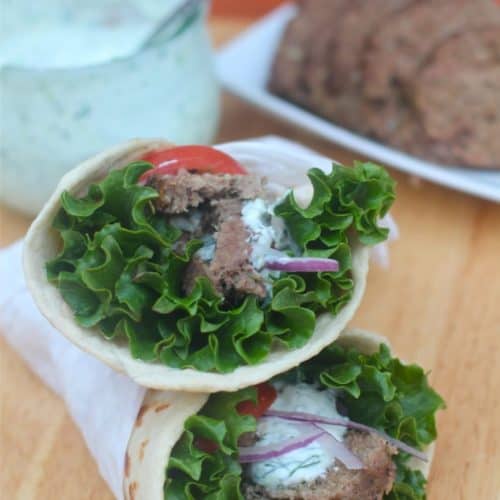 How To Make Homemade Gyro Sandwiches
Ingredients
Homemade Gyro Meat
1

pound

ground beef

1

pound

ground lamb (if you are not a lamb lover just use all beef

, but they will taste different.

1

medium onion

, finely chopped

1

tablespoon

chopped garlic

1

tablespoon

rosemary

1

tablespoon

marjoram

1

teaspoon

kosher salt

½

teaspoon

ground pepper
Tzatziki Sauce Recipe
16

ounces

Plain Greek Yogurt-I used Chobani

3

cloves

garlic

, peeled

1

medium to large cucumber

, peeled and seeded

2

tablespoon

lemon juice

2

tablespoon

fresh dill

½

teaspoon

salt and pepper
Instructions
Homemade Gyro Meat
In a food processor, chop onion and garlic until very fine.

Add meat and all seasonings and grind in the processor until it becomes pasty.

Grease a loaf pan with nonstick cooking spray.

Place the Gyro Meat mixture in a loaf pan, cover and refrigerate for at least an hour or up to 12 hours.

Bake meat at 325 degrees for 60-70 minutes.

If desired, drain excess oil about every 15 minutes.

Once meat has cooked and cooled for about 5 minutes, remove from pan and slice into thin slices.
Tzatziki Sauce Recipe
In your food processor or blender, pulse garlic and cucumber until finely chopped.

Add the rest of the ingredients and mix until completely combined.

To assemble sandwiches, spread a bit of Tzatziki sauce over the flat or pita bread, add meat, tomato, lettuce, red onion and a bit more Tzatziki sauce.

Roll up and enjoy!