I want fall....like really really really want to FEEL fall. And I am trying. I have already started my daughter's costume, Elsa of course, we already have one pumpkin and I have 2 halloween posts bakes and photographed. But the 100 degree weather along the coast and no a/c is NOT helping. We are melting over here.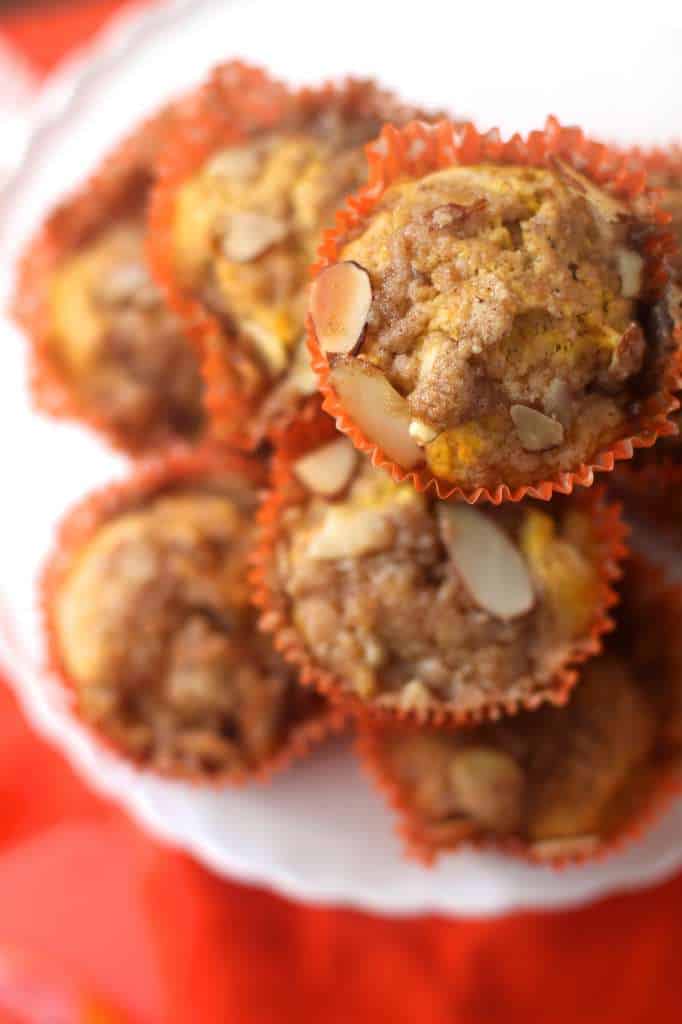 Yah sure it is easy to just head over to the beach, you say. But no it is not. Not after you hit the beaches this past weekend along with every other San Diegian only to be face slapped by not one but TWO waves. The waves were so big and hitting really close to shore. Even though I am a really good swimmer, I somehow got caught in a gigantic wave. My husband said that all he saw were my legs in the air and me doing a double cartwheel in the wave. Only to stand up and be taken down again. Can you say totally humiliated....yup, that's how I felt.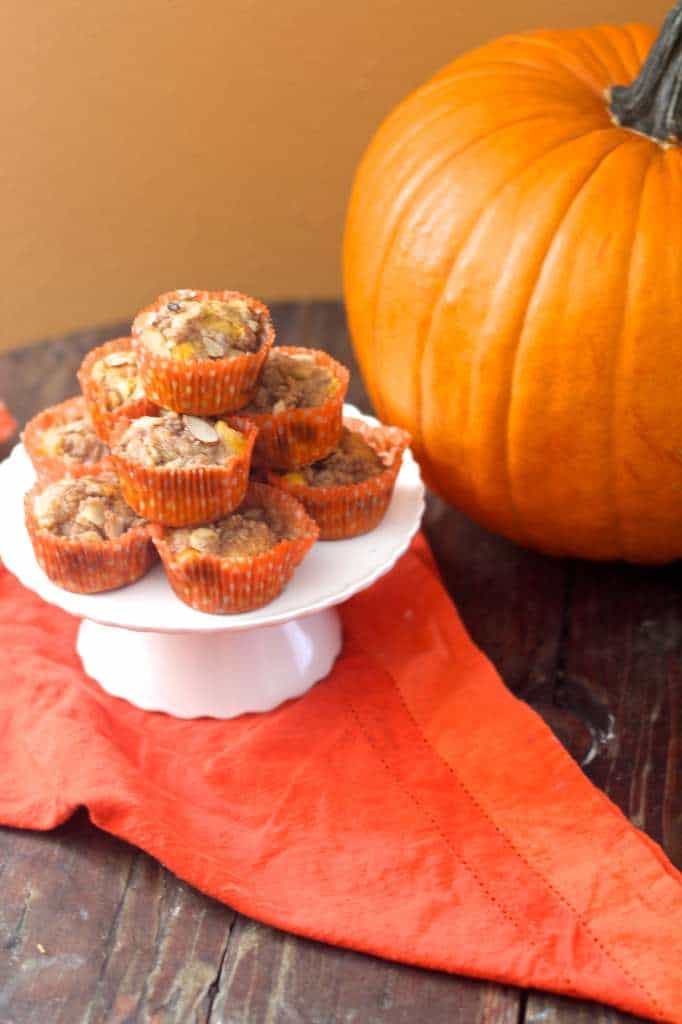 So, in other words, Fall please hurry up. I am too embarrassed to go to the beach again for the next 10 years and we are melting. All I want is to wear a light sweater and be able to turn my oven on!!!! As soon as I am able to do so, I will be making these again. They were perfect for a quick breakfast on the go. Not overly sweet, they also made a great afternoon snack! Thanks for listening to my rant. I promise to be more positive once it is not sweltering hot!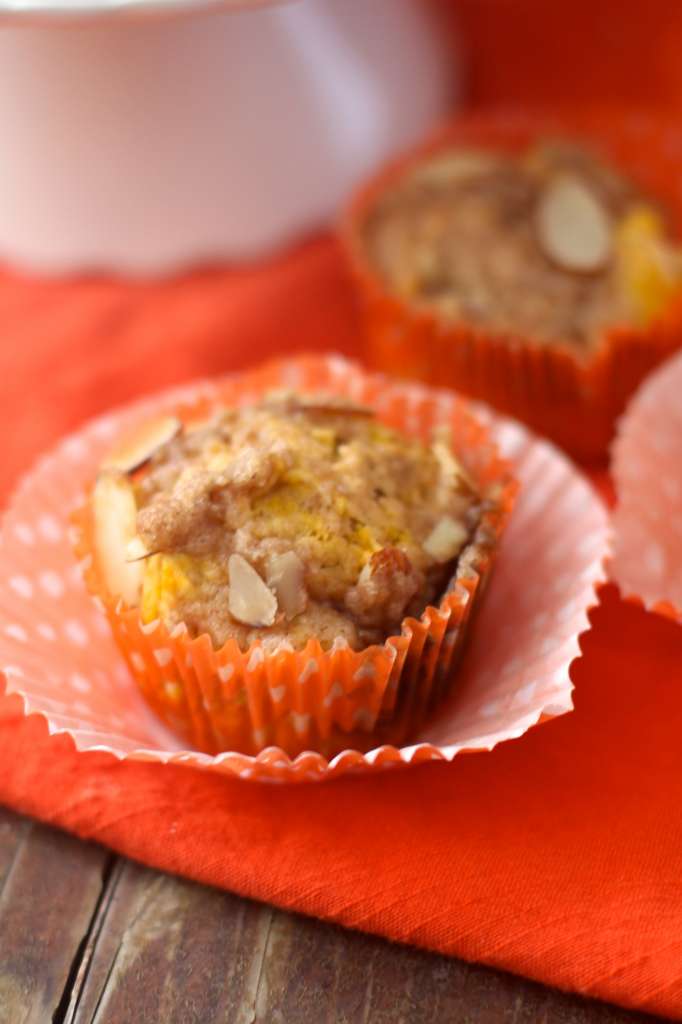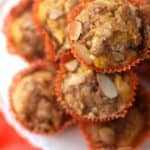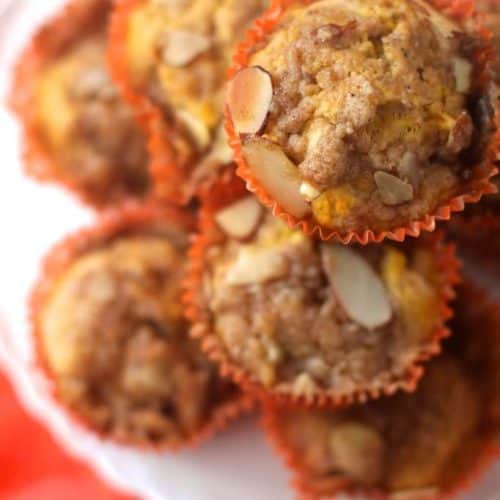 Banana Pumpkin Muffins
Ingredients
3

cups

all-purpose flour

2

teaspoons

baking soda

2

teaspoon

baking powder

1

teaspoon

salt

3

bananas

, mashed

1

cup

pumpkin puree

1

cup

white sugar

2

egg

⅔

cup

oil

⅔

cup

packed brown sugar

4

tablespoons

all-purpose flour

½

teaspoon

ground cinnamon

2

tablespoons

butter softened

⅓

cup

sliced almonds
Instructions
Preheat oven to 375 degrees. Line 2 muffin tins with cupcake liners.

In a bowl combine flour, baking powder and soda, and salt. Mix together and set aside.

Mash bananas and combine with pumpkin, sugar, eggs and oil. Mix well.

Gradually add dry ingredients to the wet ingredients and mix until just combined.

Fill each muffin tin ⅔ of the way full.

In a separate bowl, combine brown sugar, flour, cinnamon and butter. Mix until small size crumbs form.

Sprinkle a spoonful of topping on each unbaked muffin and top with a sprinkle of sliced almonds.

Bake at 375 degrees for 18-20 minutes.