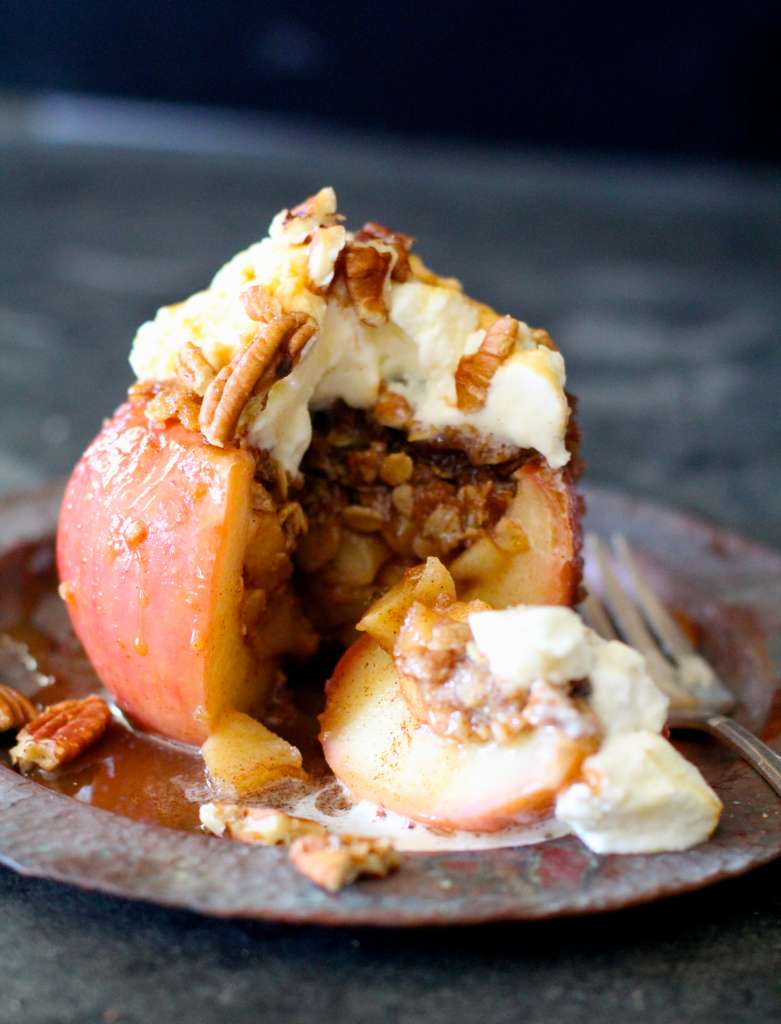 Happy Tuesday friends! Today I want to share with you all a new promotion my friends over at Apples4Ed.com are launching, Buy an Apple, Help a Student! This promotion will help schools with building new gardens, improving their libraries, updating their technology, revitalizing playgrounds, and enhancing resources for their teachers! From now until Novermber 15th, 2015, you can help classrooms across the country that are in need of funds to either get started or keep their programs going.  The best part is that it is as simple as taking a bite out of your favorite apple! In December, U.S. Apple Association will announce the project with the most votes, which will receive the highest donation. (But every classroom featured on the site will receive funds! ) Here's what you can do to help: 
Snack: Grab any apple product you like (apple juice, applesauce – or simply an apple!) and/or delicious apple-pairing products made by our "Apple Buddies": Marzetti, KIND Snacks, Roth Cheese, and Johnsonville Sausage. (Bonus: Combine apples with our partners' delicious ingredients!)
Snap: Take a picture of your snack (selfies preferred, not required).
Tag: Find a school cause at Apples4Ed.com. Tag your photo with the project's name and hashtag #Apples4Ed.
Share: Vote for your fave school cause by uploading your photo to Apples4Ed.com or sharing on Instagram.
Vote Often and Enter for a Chance to Win!
You can vote as much as you want - each pic you upload counts as a vote.
When you vote, you automatically enter for a chance to win Apple® gift cards, PLUS have additional funds donated directly to your selected project.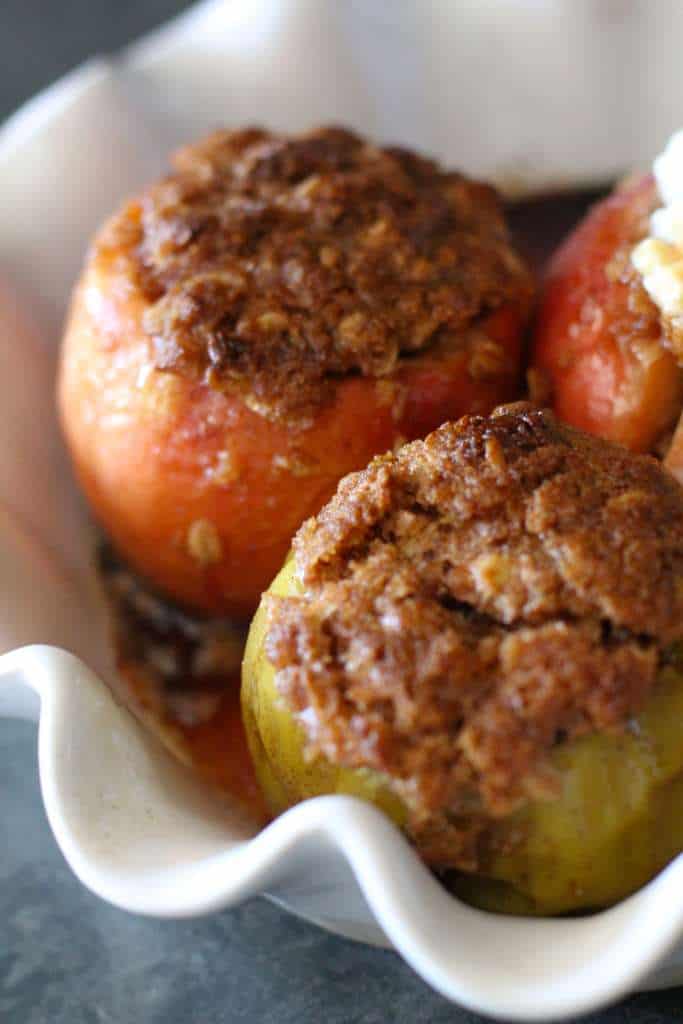 Once you have taken a bite out of all your apples and shared your pictures, you need to make these Baked Apple Crisps. Baked apples have always been one of my favorite fall deserts because they make your house smell amazing while cooking. Now pair it up with another American favorite, Apple Crisp, and you have the most amazing dessert ever!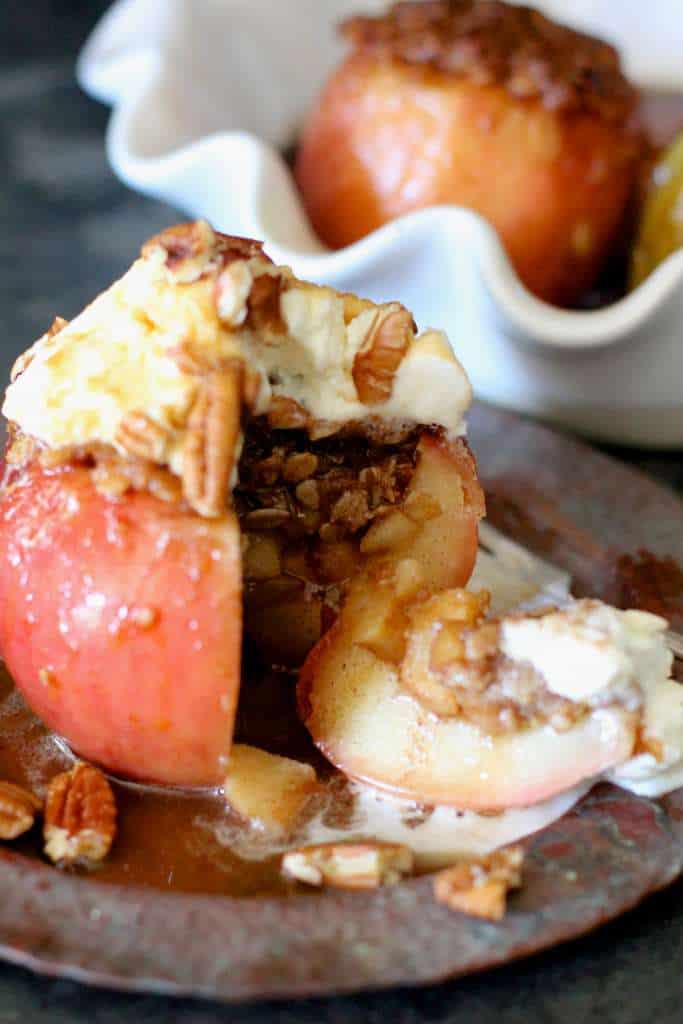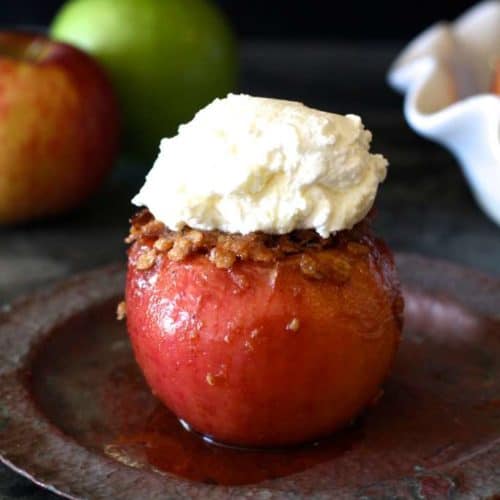 Baked Apple Crisp
Ingredients
6

apples

4

tablespoons

butter

½

cup

brown sugar

½

teaspoon

cinnamon

¼

teaspoon

nutmeg
Crumble Topping
½

cup

flour

¼

cup

oats

⅓

cup

brown sugar

¼

cup

sugar

¼

teaspoon

salt

½

teaspoon

cinnamon

4

tablespoons

butter

, chilled and cut into cubes
Bourbon Whipped Cream
1

cup

cold heavy whipping cream

2

tablespoons

sugar

1

teaspoon

vanilla extract

1

tablespoon

bourbon

(optional)

Caramel Sauce

Chopped Pecans
Instructions
Preheat oven to 375 degrees.

Cut the tops off of 4 apples and spoon out the flesh. Throw away the seeds and reserve the remaining flesh.

Peel and core remain 2 apples. Dice the two apples as well as the flesh from the 4 apples.

In a medium pan, melt butter.

Add diced apples, brown sugar, cinnamon and nutmeg.

Cook diced apples for 8-10 minutes, or until tender.

While diced apples are cooking, make the crumble.

In a bowl, combine flour, oats, brown and white sugar, salt and cinnamon and mix to combine.

Cut in cold butter using a pastry cutter or two knifes until pea sized clumps form.

Place hollow apples in a small baking dish.

Stuff apples with cooked diced apples.

Top apples with a generous spoonful of crumble.

Bake apples for 20 minutes or until tops are crispy.

To make the whipped cream, beat cold heavy whipping cream, sugar, bourbon (optional), and vanilla on high until stiff peaks form.

Place apples on plates, top with a dollop of bourbon whipped, drizzle with caramel sauce, and sprinkle with pecans. Enjoy!