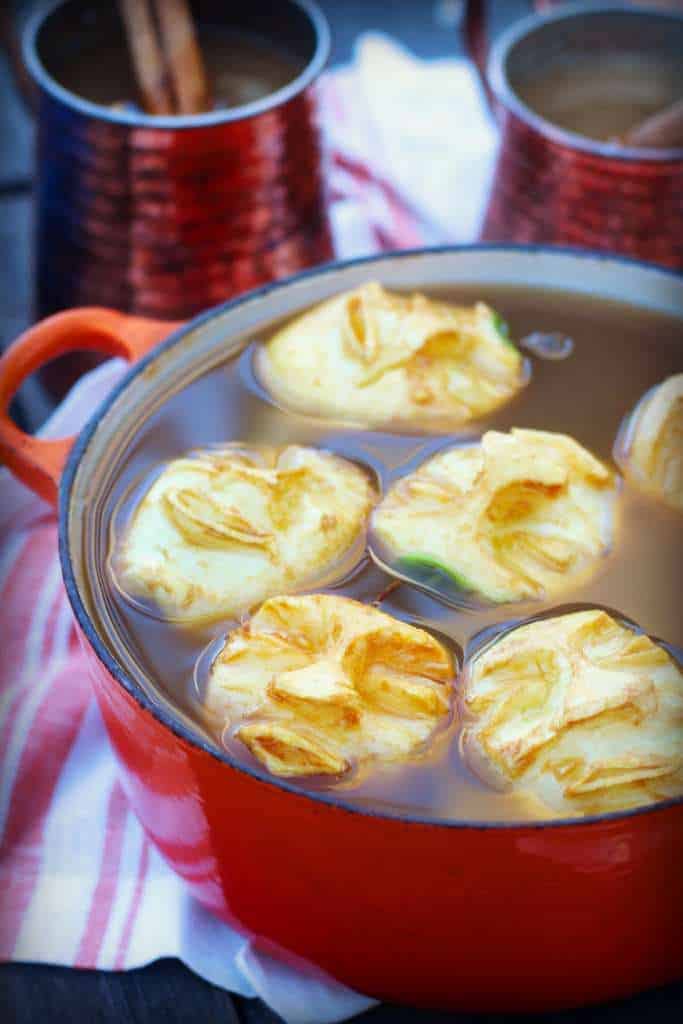 In Southern California, we have to wait until practically the day of Halloween to carve our pumpkins otherwise we will be left with a hot moldy mess when it is Trick or Treating time. I try to explain this to my younger kids, but they just don't get it. So in effort to hold them over until Halloween, we make Shrunken Apple Heads. The love to help carve out the heads (with a plastic knife of course) and sit by the oven and watch them transform. In the past, we have let the apples dry over night, result in a scary wrinkly face. Since these apples were going to garnish our cider and essentially be rehydrated, we only dried them for about 6 hours.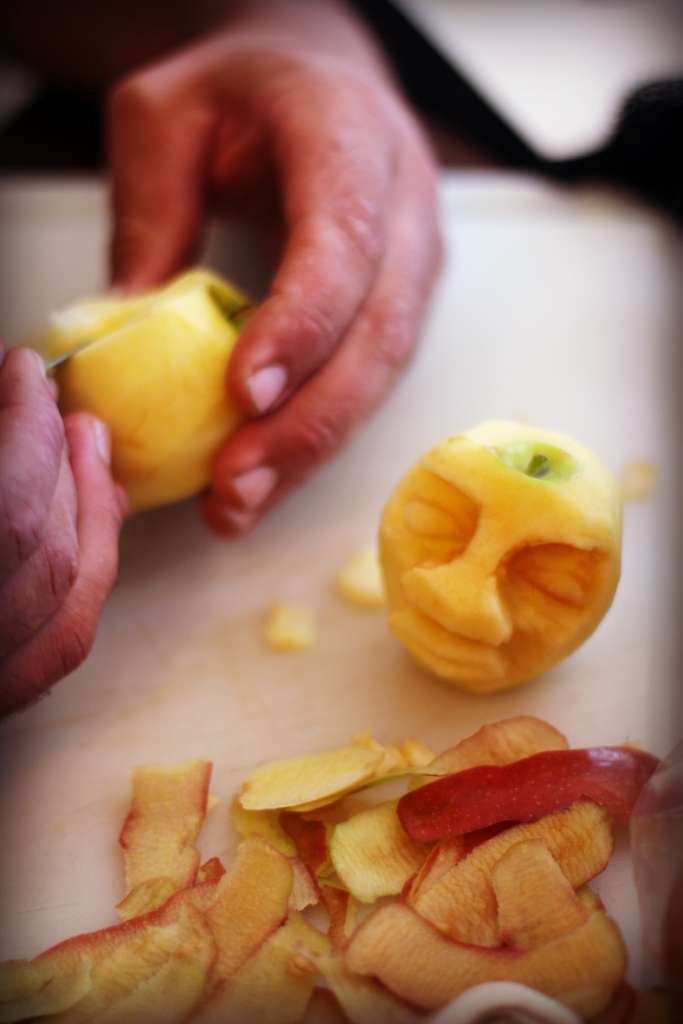 I am one of those people that are highly energized by scent. Light a Christmas candle in the middle of July and you are guaranteed to hear some Christmas music and eat a fresh batch of cookies by late afternoon. This past week I had a ton of baking to do, so I thought that I would try my hand at some homemade Apple Cider. The aromas were almost as amazing as the flavor!
For the Apple heads and Cider I used my favorite new apple variety, Jazz Apples. This variety is sweet and slightly tart with a nice bite. Jazz Apples are a fusion of Gala apples and Braeburn Apples. This is the perfect combination for cider. They are also great for baking and cooking with because they hold their shape well and hold the perfect amount of sweetness!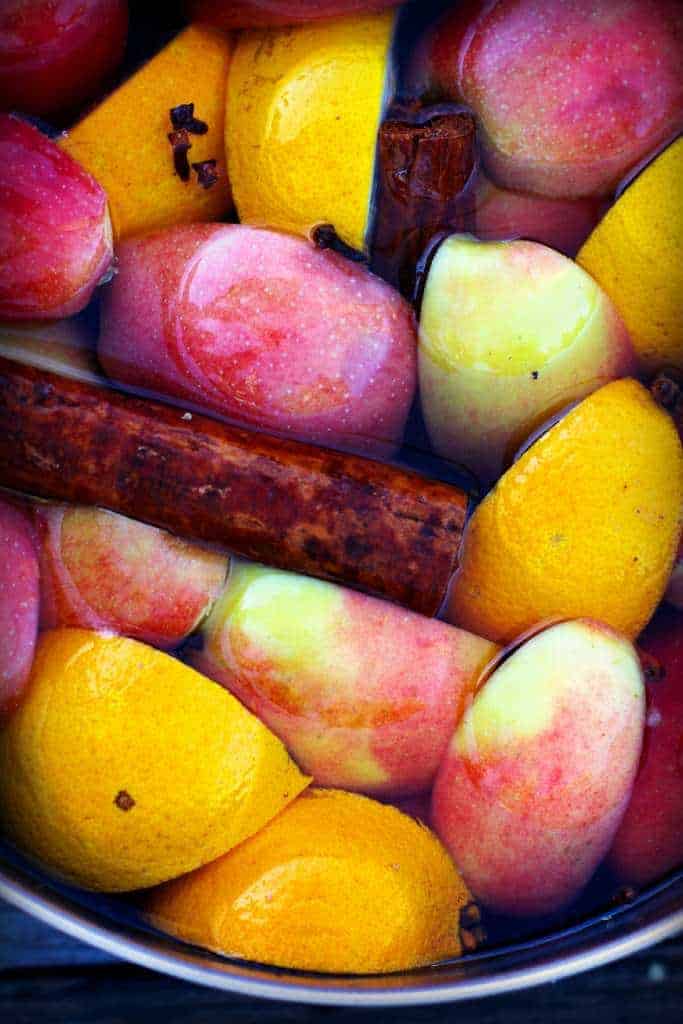 I started the cider early in the morning and cooked it for a good 4 hours. The prep was not more than five minutes and in the end it tasted just as good, if not better than the store bought version!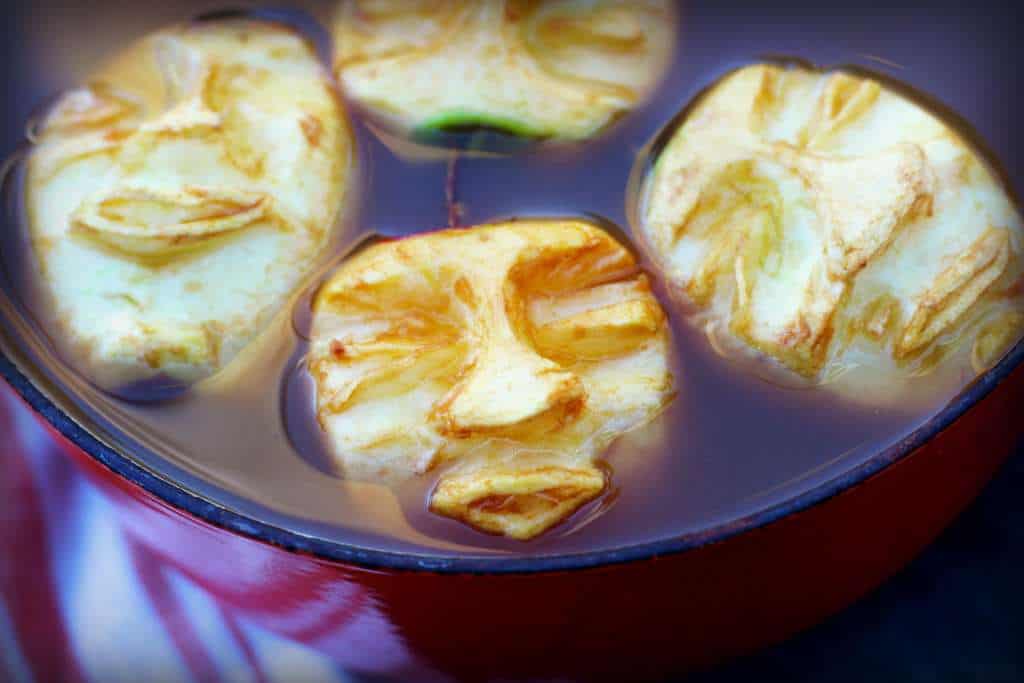 We had some friends over after an evening at Legoland and enjoyed this brew warm  next to the bonfire. I can't wait to make this again, in punch form, for my mom's epic Halloween party on Saturday!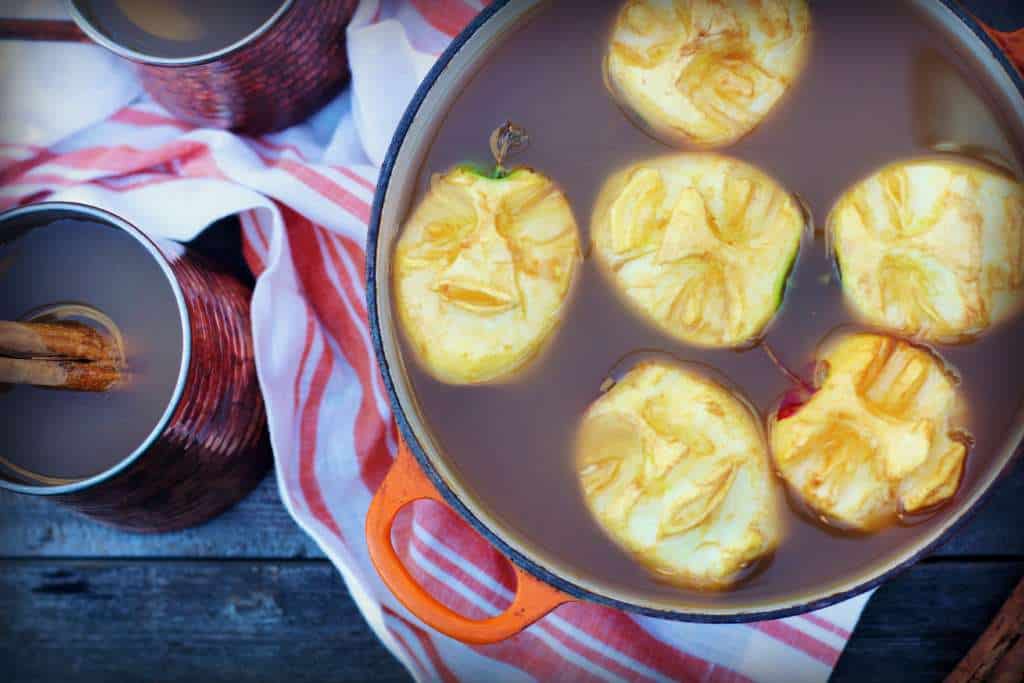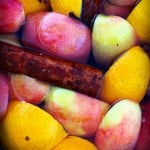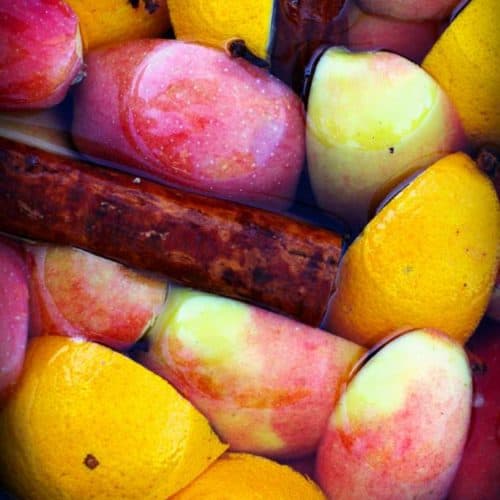 Apple Head Cider
Ingredients
6

Jazz Apples for Apple Heads

12

medium Jazz Apples

2

oranges

4

cinnamon sticks

1

whole nutmeg

1

tablespoon

whole cloves

1

gallon

water or apple juice

½

cup

brown sugar
Instructions
Preheat your oven to 170 degrees.

To make the apple heads, peel the apples and carve out their faces.

Place carved apple heads on the oven rack, face side up.

Dry apples in the oven for 6-24 hours depending on how wrinkly you would like them.

To make the cider, wash and dry apples and oranges.

Slice apples and oranges into four large slices.

Place in large pot and cover with 1 gallon of water or apple juice.

Add cinnamon, nutmeg, and whole cloves.

Cook mixture on low for 4 hours.

When done, strain the mixture through a sieve and discard apple orange and spices.

Serve with floating apple heads.