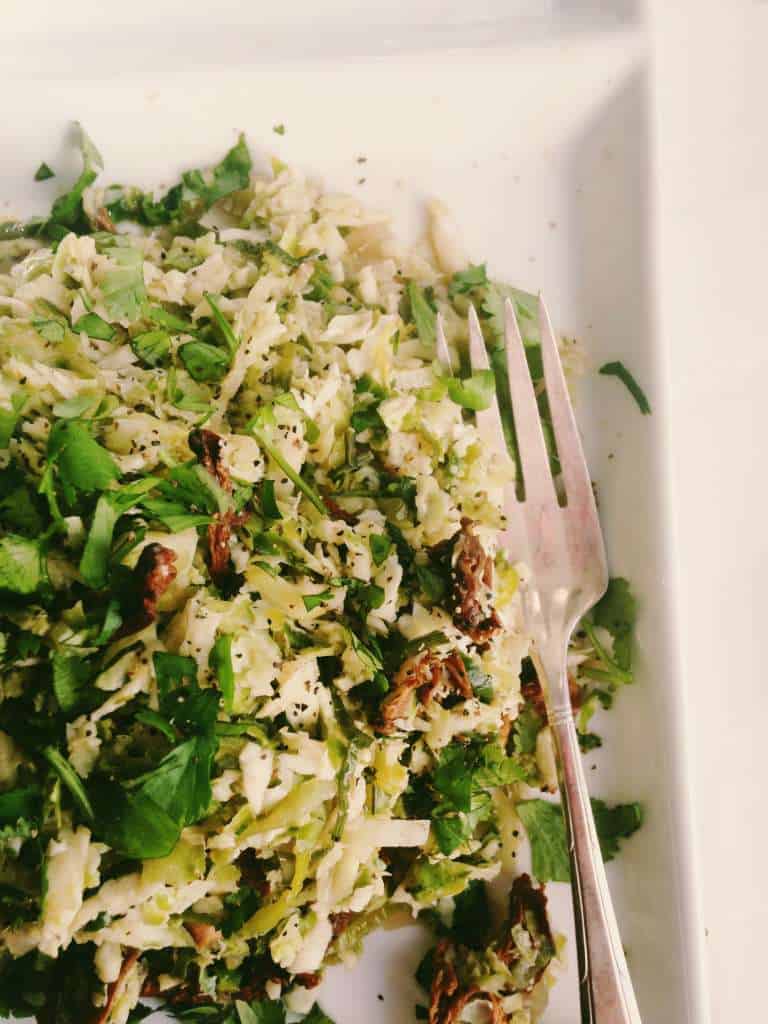 A couple of months ago I ate at The Slanted Door in San Francisco. We ordered a brussel sprout side dish that was so good that we all decided it had to be replicated. So when Melissa's Produce approached us (SD Food Bloggers) with a sort of Chopped Challenge and brussel sprouts were included, I knew exactly what I wanted to make.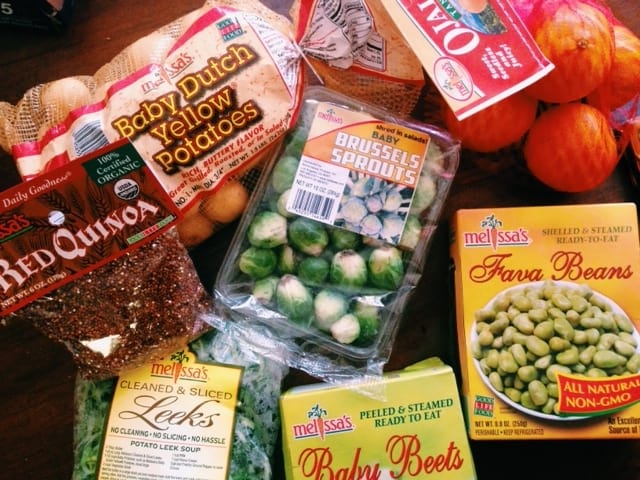 For the challenge we were sent a variety of items and had to pick between 3-4 items in our dish. On a side note- see that bag of tangerines? They were the sweetest little things I have ever had...no joke!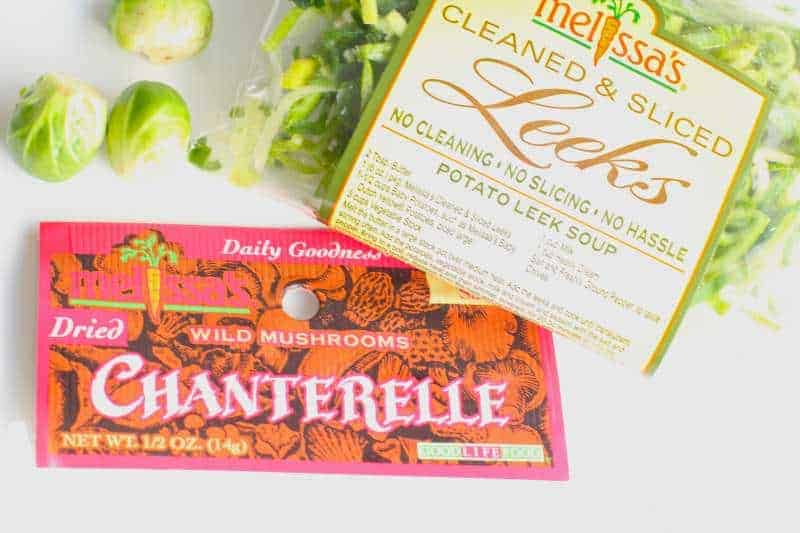 I picked leeks, baby brussel sprouts, and chanterelle mushrooms. Although not the exact ingredients that were in the original dish from The Slanted Door, this salad had similar flavors and was delicious. It can be served as either a side dish or a salad.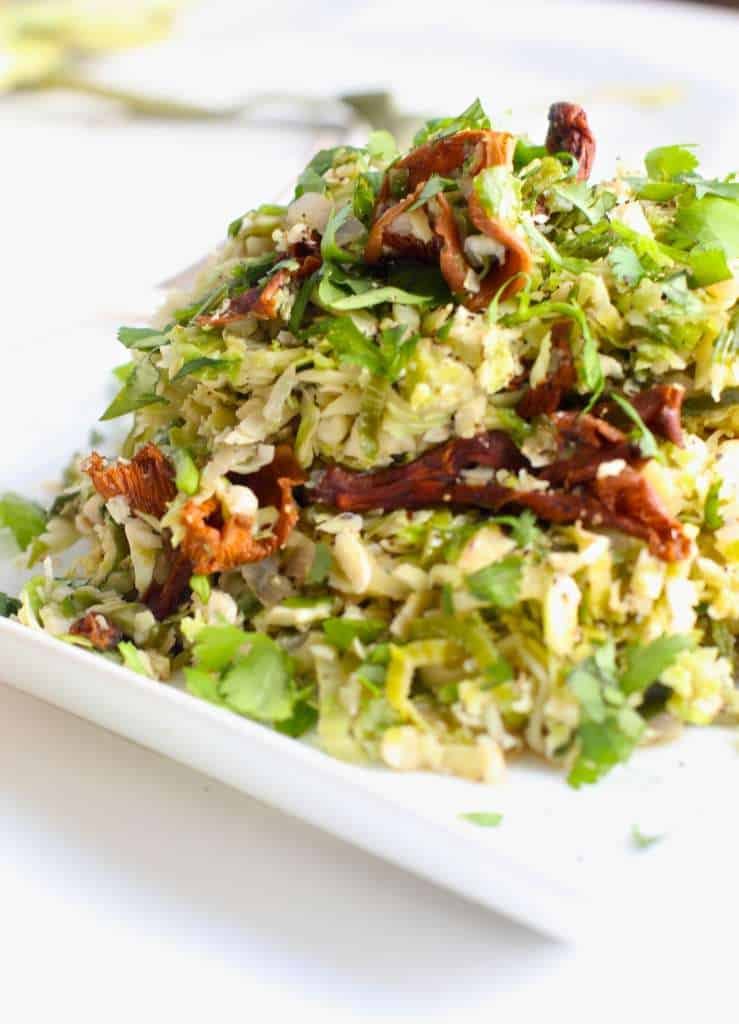 If you haven't heard of Melissa's Produce before, you must check them out now. Many of their items are available in stores, but if you are looking for an exotic fruit or vegetable they are sure to have them on their online store.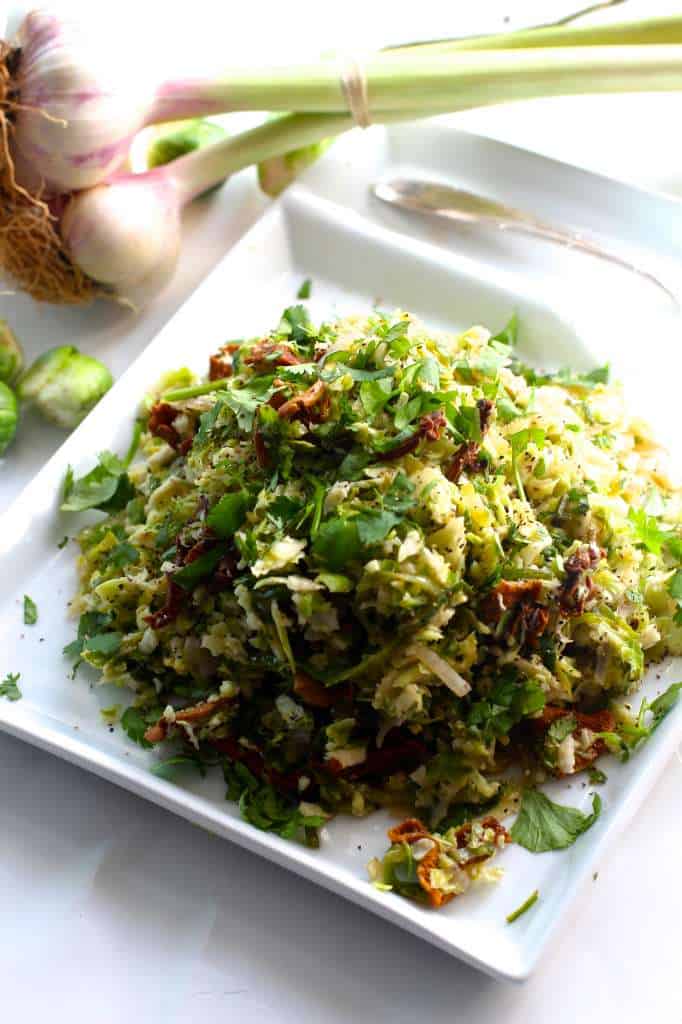 You can also find recipes, nutritional facts, and new or different kinds of produce on their Facebook, Instagram, Twitter, or Youtube pages. A huge thank you to Melissa's Produce and to all of my fellow San Diego bloggers that participated in the challenge!
Check out the other bloggers that participated.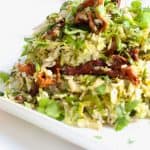 Warm Brussel Sprout Salad
Ingredients
2

tablespoons

vegetable oil

¼

cup

sliced shallot

2

teaspoons

fresh minced garlic

2

teaspoons

fresh minced ginger

1

cup

sliced and cleaned leeks

2

cups

shredded Brussel sprouts

1

tablespoon

oyster sauce

2

tablespoons

rice wine vinegar

2

tablespoons

soy sauce

¼

cup

chicken broth

Fresh ground pepper
Instructions
In a medium bowl combine oyster sauce, rice wine vinegar, soy sauce and ground pepper. Set aside.

He oil in a wok or large pan.

Once hot add the shallots, garlic, and ginger. Sauté for 2 minutes.

Add the leeks and brussel sprouts. Cook for 2 minutes.

Add sauce and broth and sauté for another 7 minutes.

Finish with freshly ground pepper.

Serve warm or at room temperature.