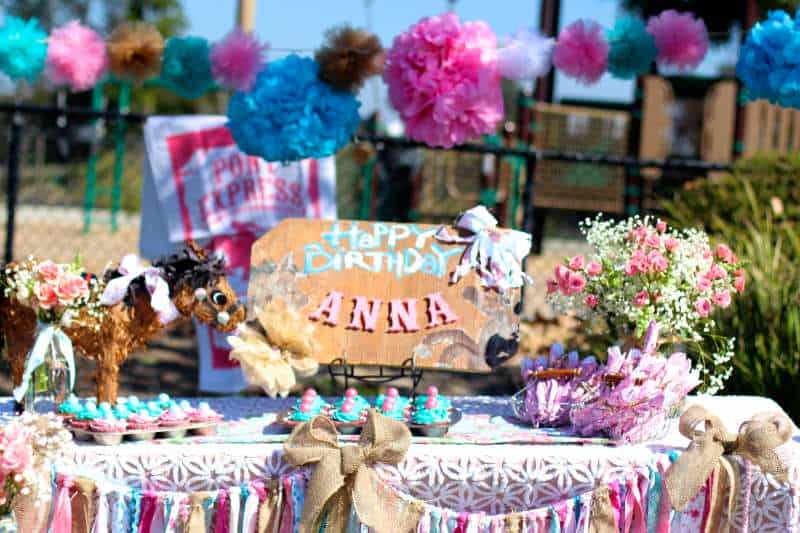 Last weekend we finally threw my daughter's birthday party. It was only about a month late 😉 Thankfully, I have an insanely creative mother to whom I can simply tell the theme to and she goes wild.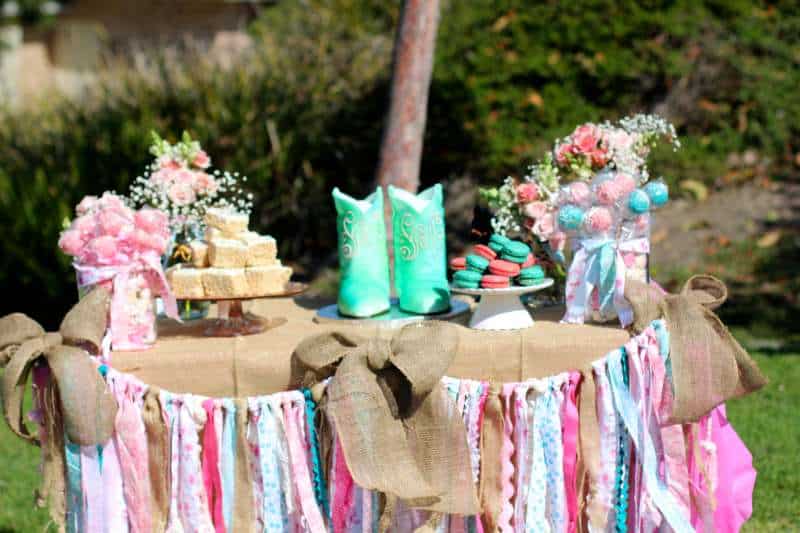 For the last year, we have been planning a rainbow/unicorn party. Then, as we were going through the invitations Anna suddenly decided that she wanted a cowgirl party. Thankfully the colors weren't too much different.
After a ridiculous amount of time pinning, I had decided what I wanted the cake to look like. Now, I love to bake, and can make a delicious tasting cake, but I am NOT a cake decorator. After a few recommendations I was in touch with Jennifer from Ourlifewithkids.com.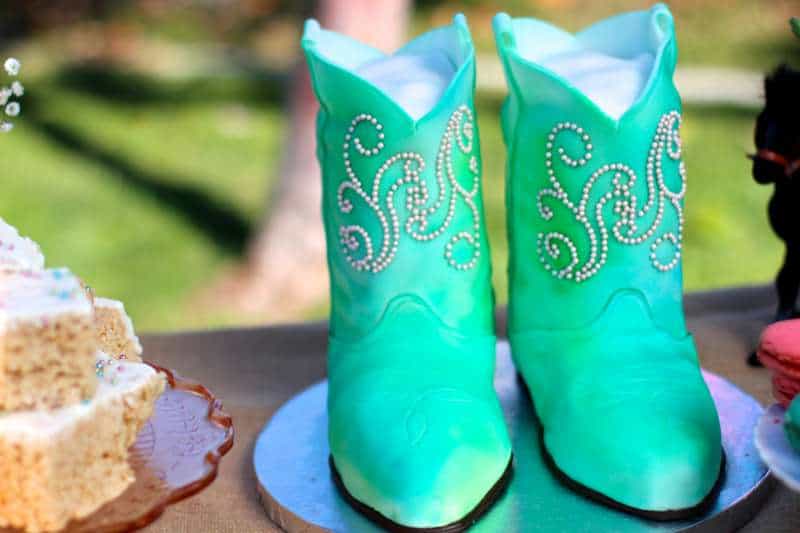 Despite having never done a cake shaped as boots before, Jennifer rocked this cake. The details were above and beyond what I had expected. It was truly the "piece de resistance" of the party.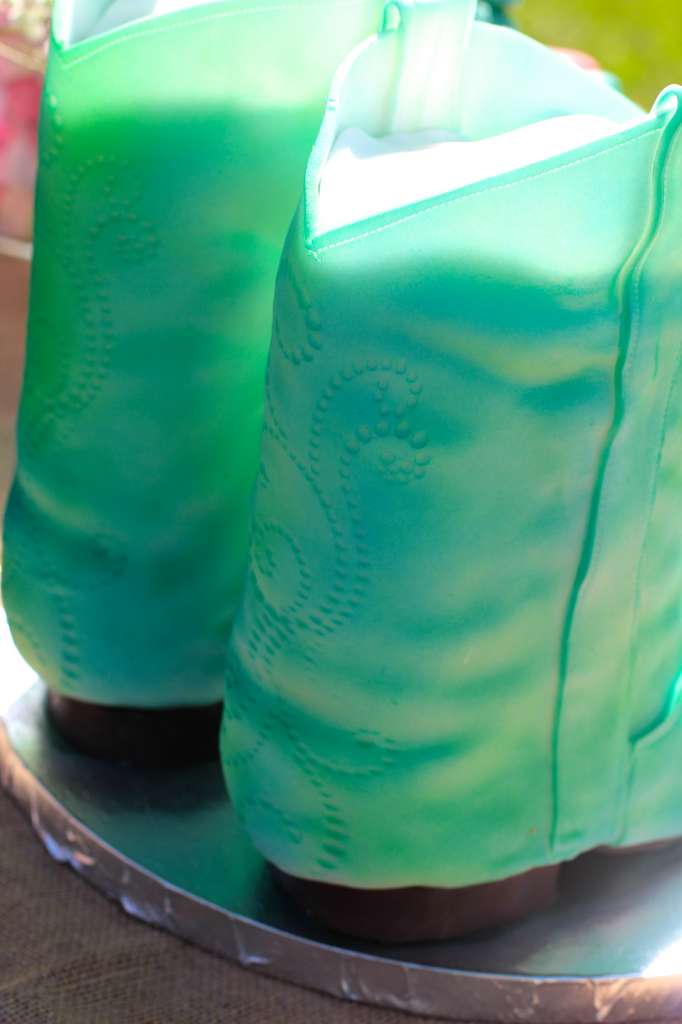 Of course no party is complete without some deliciously shaped cookies from Sweet10s Bakery. Shaped as little cowboy boots and hats, these cookies were gobbled up by kids and adults alike.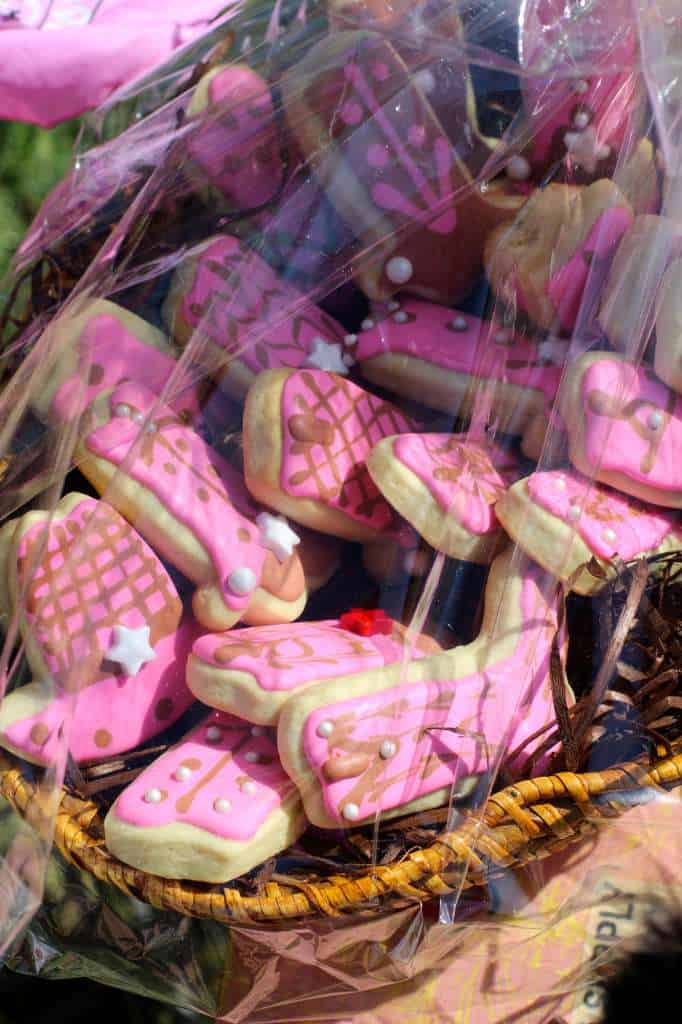 Unfortunately I did not get a picture of the food, but I have to say it was pretty darn good. We served BBQ pulled Pork Sandwiches with Chipotle Baked Beans, Coleslaw and Potato Salad. I will be posting recipes of these items soon.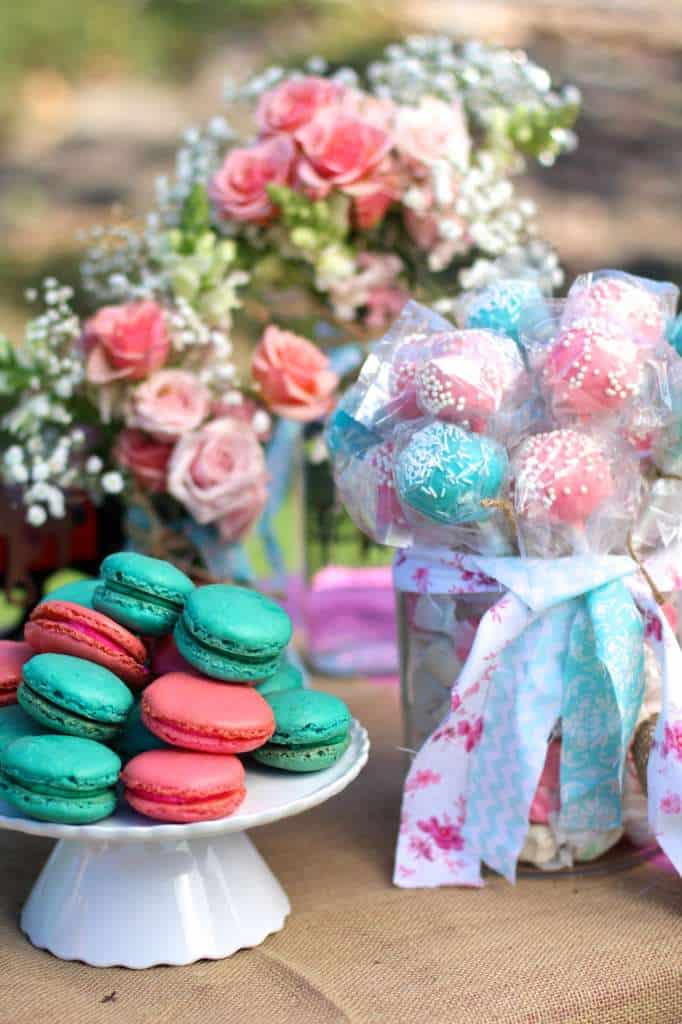 As you can see we had quite a few desserts. Would you expect any less? We had Birthday Cake Rice Crispies, French Macarons, Cake Pops and Vanilla Bean Cupcakes.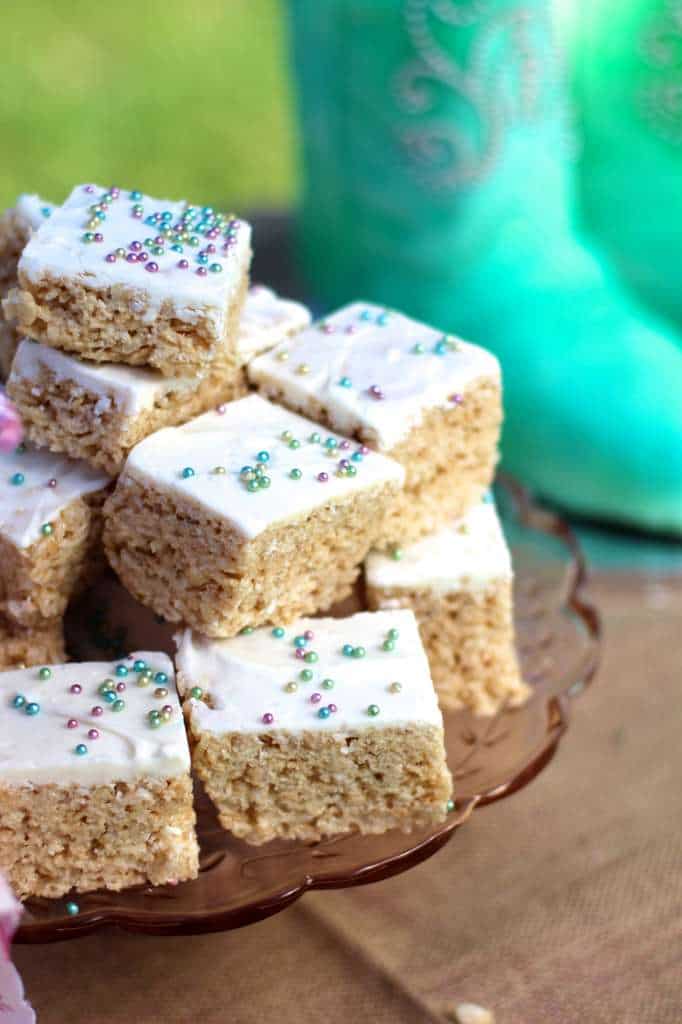 I just wanted to point out the adorable gumball on the cupcakes. These are by Sweet Works and they are my new favorite cupcake decoration. They are great because they retain their color and don't get smudged off by fingers or frosting like some sprinkles and dragees do. Not to mention they come in adorable colors!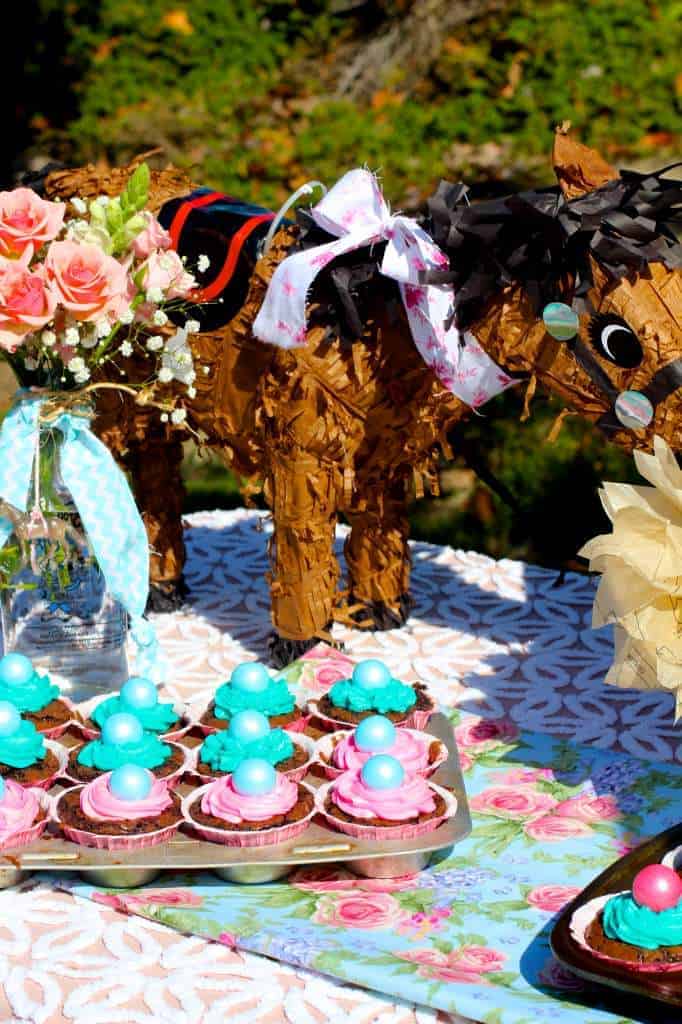 For the take home gift we (by we I mean my HUSBAND-thank you hunny) made Cow Girl Cookie Mixes. I found the recipe and Print outs for these over at Bakerella.com. We made one of the extras last week and the cookies came out fabulous!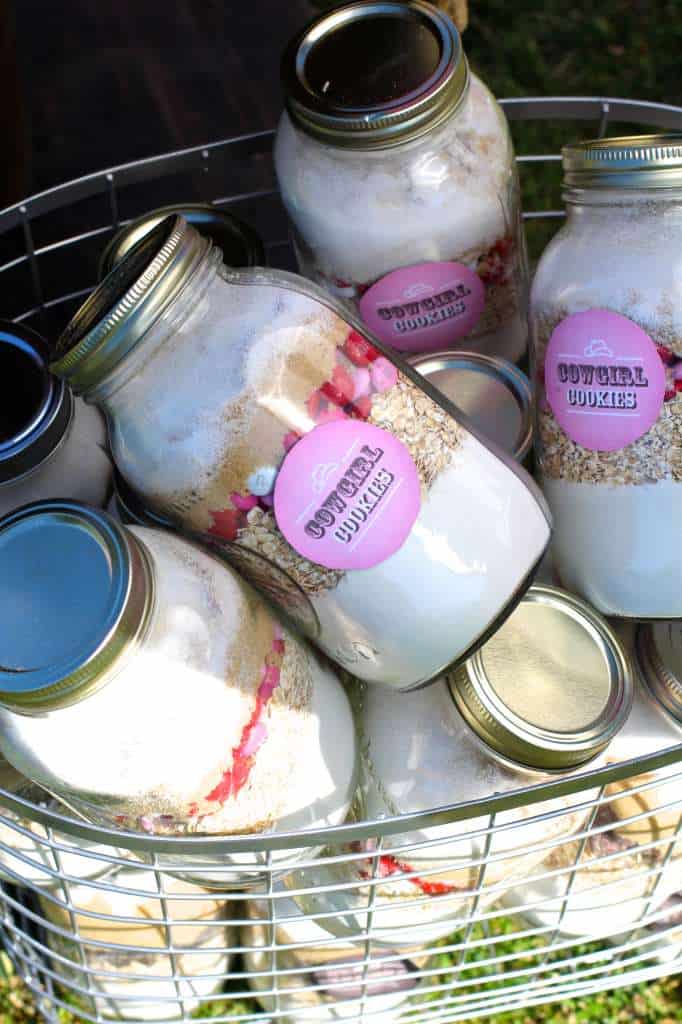 Needless to say this party would not have been what it was without the help of my amazingly talented mother, Jennifer from Ourlifewithkids.com, Alice from Sweet10s.com, and of course my wonderful husband.
Thanks everyone it was a blast!!!
This post contains one affiliate link (amazon).