This shop has been compensated by Collective Bias, Inc. and its advertiser. All opinions are mine alone. #TeaProudly #CollectiveBias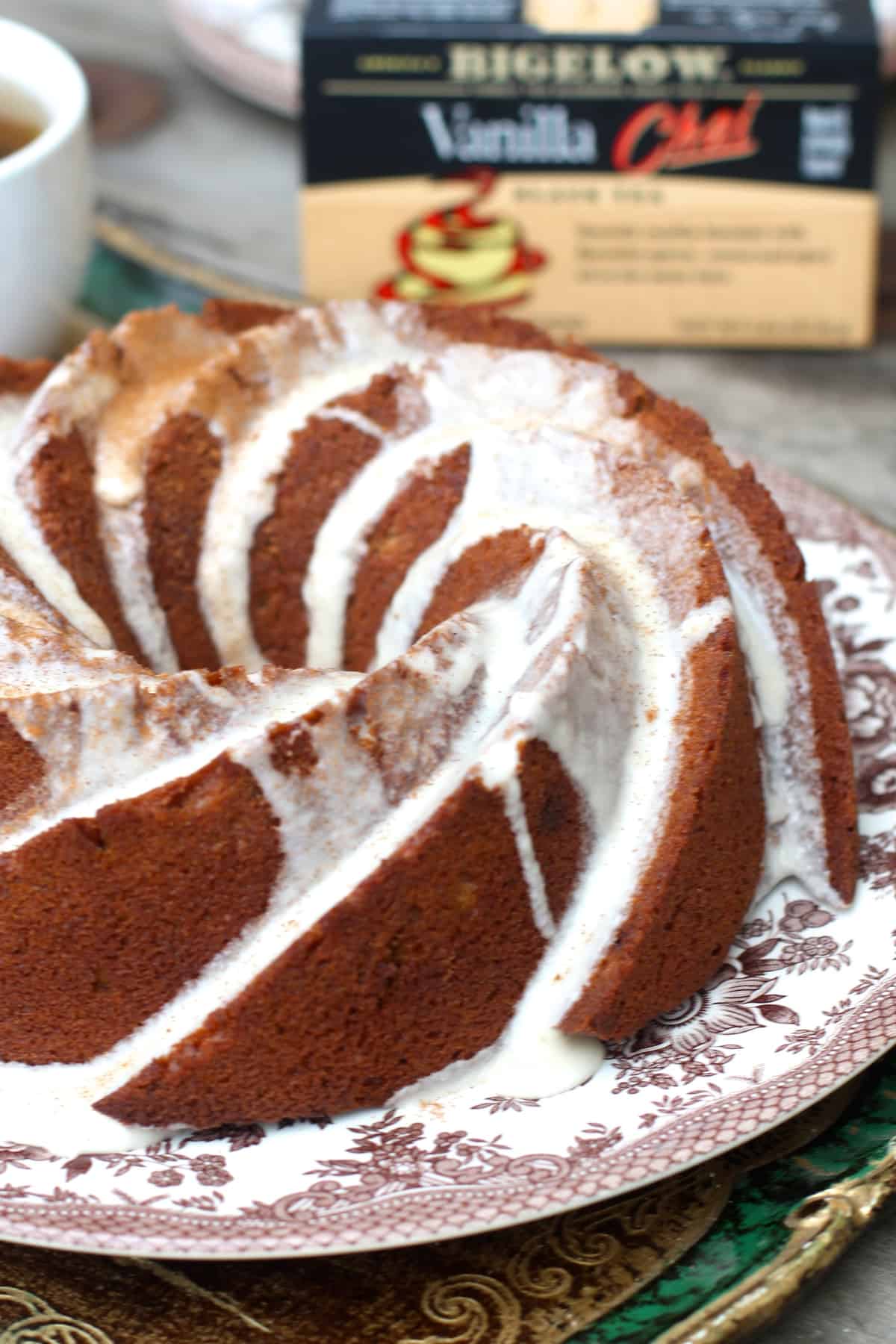 Last year El Nino was all the buzz here in Southern California. We all prepared for the wet winter with excitement and hope. Hope that we will finally come out of this horrible drought that our state has been dealing with for the past several years. We waited and waited. The rain never came.
While it has not been officially announced, I am pretty sure the meteorologists were a year off. This year we have had so much rain that I sometimes question whether we live in San Diego or Seattle. I get flash flood warnings on my phone almost every weekend. Since Californians are not quite used to the rain and especially not used to driving it, we try to stay home as much as possible. After all, rain is the best excuse to cuddle, watch movies, bake, and enjoy a nice cup of tea.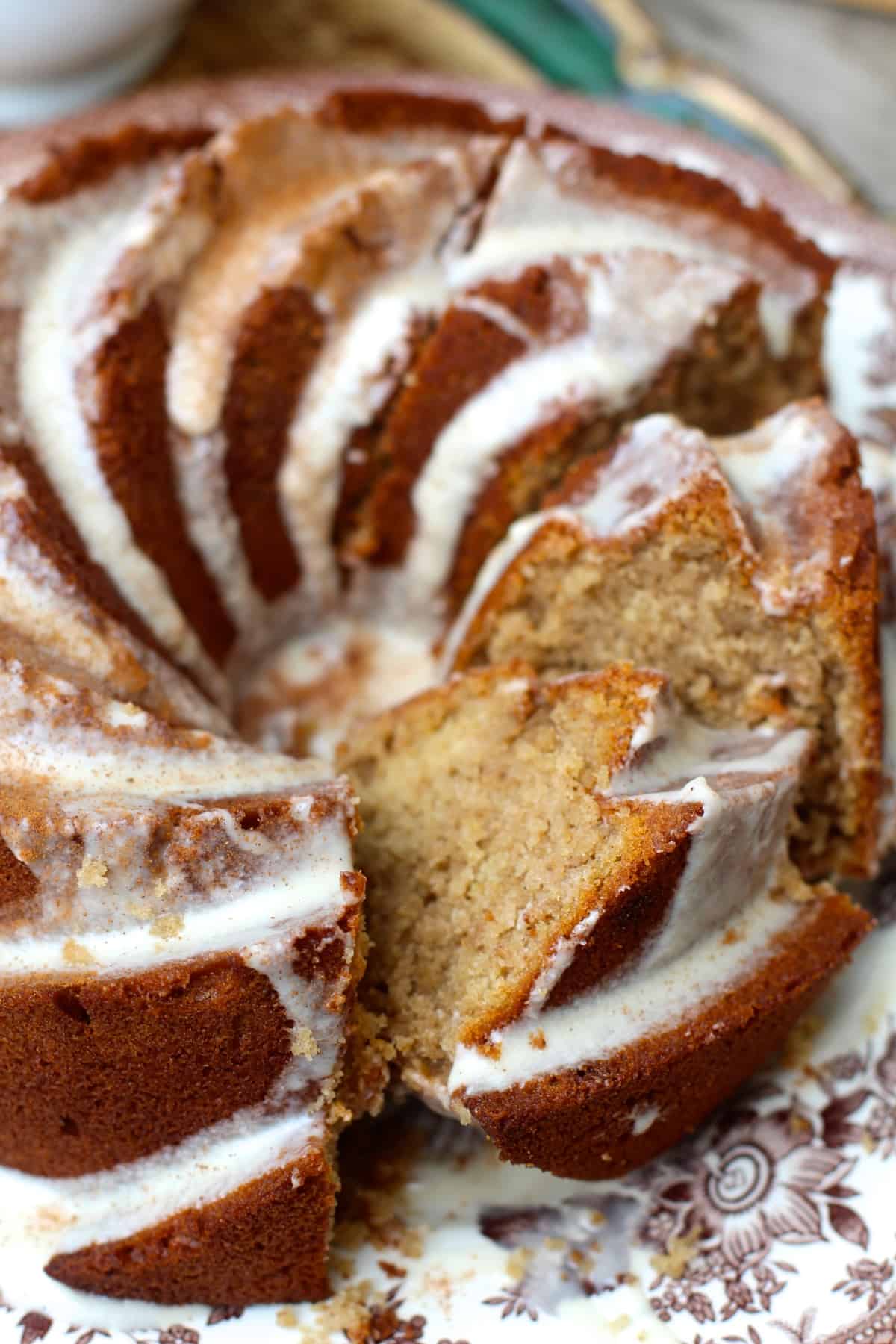 I have been craving recipes and drinks that make me warm, which is highly unusual for me this time of year. Usually, I crave simple fresh recipes that are more spring like. But since spring is not quite here, I'm sticking with the heavily spiced drinks that will keep me warm and fuzzy, which actually is quite appropriate as January is Hot Tea Month! Did you know that tea is second only to water as the most widely consumed beverage in the world? It is certainly one of my favorite beverages (both cold and hot) and I stock up on Bigelow Tea every time I am at Walmart.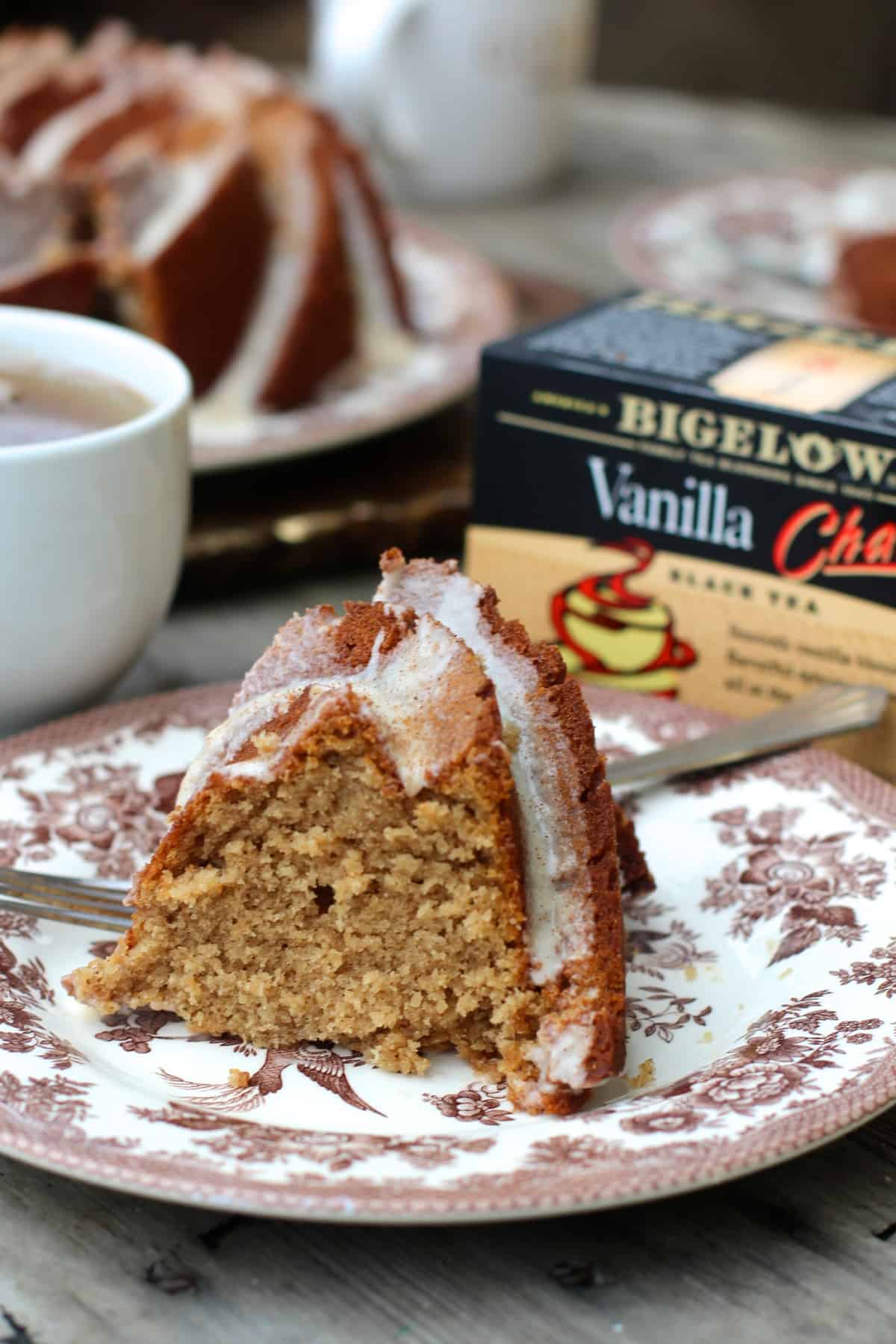 One of my favorite teas is Bigelow's Vanilla Chai. It has a spicy yet sweet flavor to it and is creamy and delicious even without extra milk (for drinking). I love also using it in recipes because the strained flavors are incredibly pronounced and perfect. For this particular recipe, I steep about three tea bags in hot milk for a good ten minutes, all while trying to resist the urge to drink it myself. I then use the milk as I would in any recipe. This is also great for pancakes, waffles, frosting, and cookies.

After steeping the milk, I blend the sugars and butter, add the eggs one at a time, then alternatively mix the flour and spice mixture and the chai tea milk with the batter. Pour it into a well great bundt pan and bake for 45-50 minutes, and you have yourself an aromatic, warm and cozy slice of Vanilla Chai Bundt Cake! Pair a slice with a cup of Bigelow Vanilla Chai Tea or Constant Comfort and a good book and you have the perfect components to a relaxing "chill by the fire" kind of day!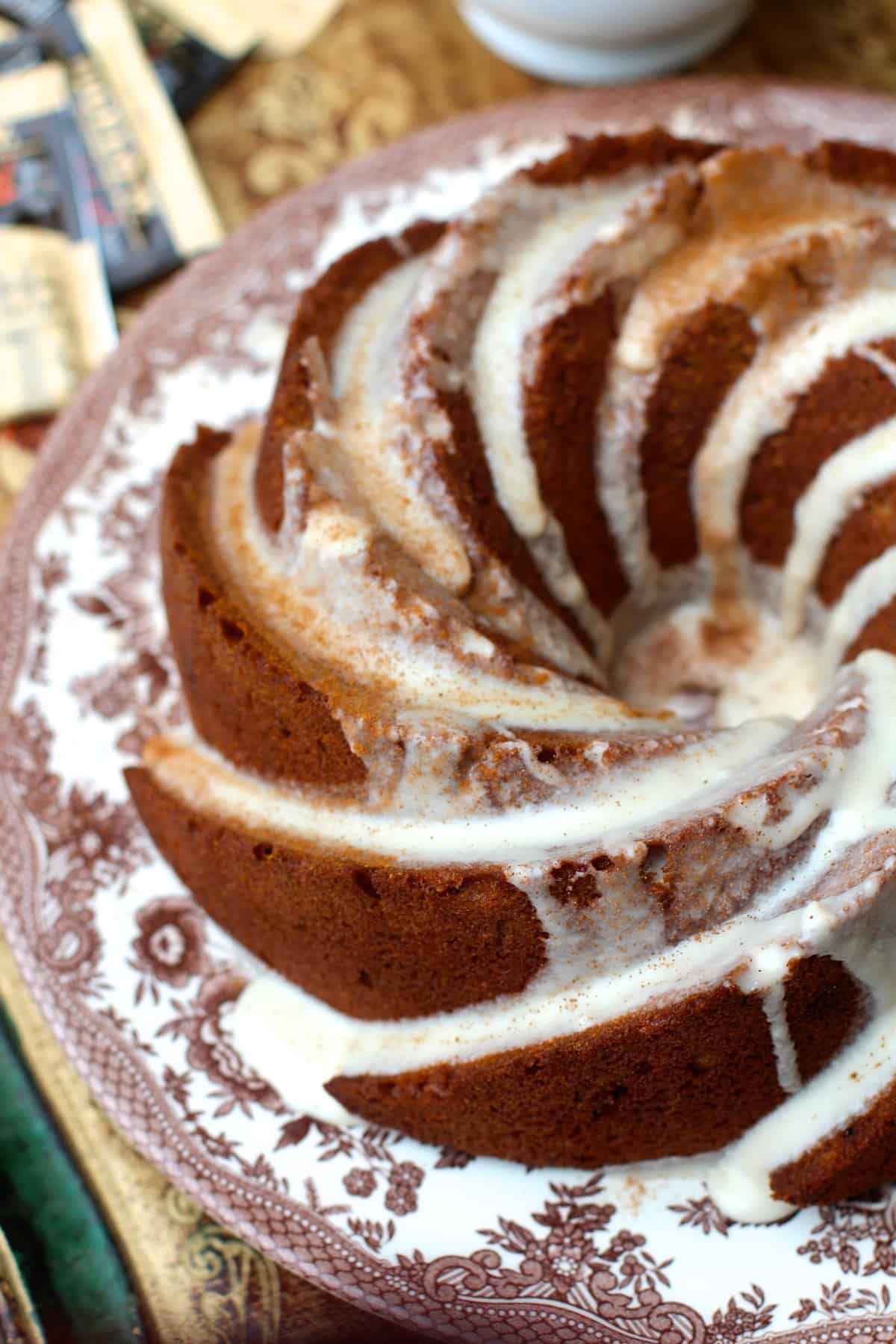 Bigelow has just launched a campaign called#TeaProudly. #TeaProudly is a welcoming place that keeps all tea lovers informed about what's brewing and gives rise to expression! So, Bigelow wants to know how you #TeaProudly? Join the platform on Facebook or Twitter and tell us what special memories have been made over a warm, beautiful cup of tea.
#TeaProudly Bigelow Sweepstakes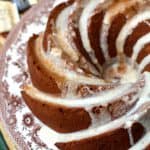 Vanilla Chai Bundt Cake
If you are looking for a dessert perfect for a cold winter afternoon, this Vanilla Chai Bundt Cake is it!
Ingredients
1

cup

hot milk

3

Bigelow Vanilla Chai Tea Bags

1

cup

unsalted butter

, room temperature

¾

cup

brown sugar

¾

cup

white sugar

2

eggs

2

cups

all-purpose flour

1

teaspoon

baking powder

1

teaspoon

salt

¼

teaspoon

baking soda

½

tablespoon

cinnamon

½

teaspoon

ginger

½

teaspoon

cardamom

¼

teaspoon

nutmeg

¼

teaspoon

ground cloves

¼

teaspoon

coriander

For the glaze-

¼

cup

hot milk

1

Bigelow Vanilla Chai Tea bags

¼

cup

unsalted butter

, softened

1

teaspoon

vanilla extract

2

to 2 ½ cups powdered sugar

Cinnamon for sprinkling.
Instructions
Preheat oven to 350 degrees.

Generously spray 9-10 cup bundt cake pan with non-stick cooking spray.

Steep 3 Bigelow Vanilla Chai tea bags in hot milk for 5-10 minutes, set aside.

Beat butter and sugar until light and fluffy.

Add eggs, one at a time, throughly mixing before each addition.

Combine flour, salt, baking powder, baking soda, and spices in a bowl.

Remove tea bags from milk.

Alternatively and gradually add flour and milk into the butter/egg mixture and mix until just combined.

Pour batter into pan and tap gently to remove air bubbles.

Bake at 350 degrees for 45-50 minutes or until a knife is inserted and comes out clean.

Cool in pan for 5 minutes the invert onto a cooling rack to cool completely.

To make the glaze, steep one Bigelow Vanilla Chai tea bag in hot milk for 3-5 minutes then remove tea bag.

Beat butter, powdered sugar, vanilla, and milk until smooth.

Pour glaze over cooled cake.

Sprinkle with cinnamon (optional).

Slice and serve.