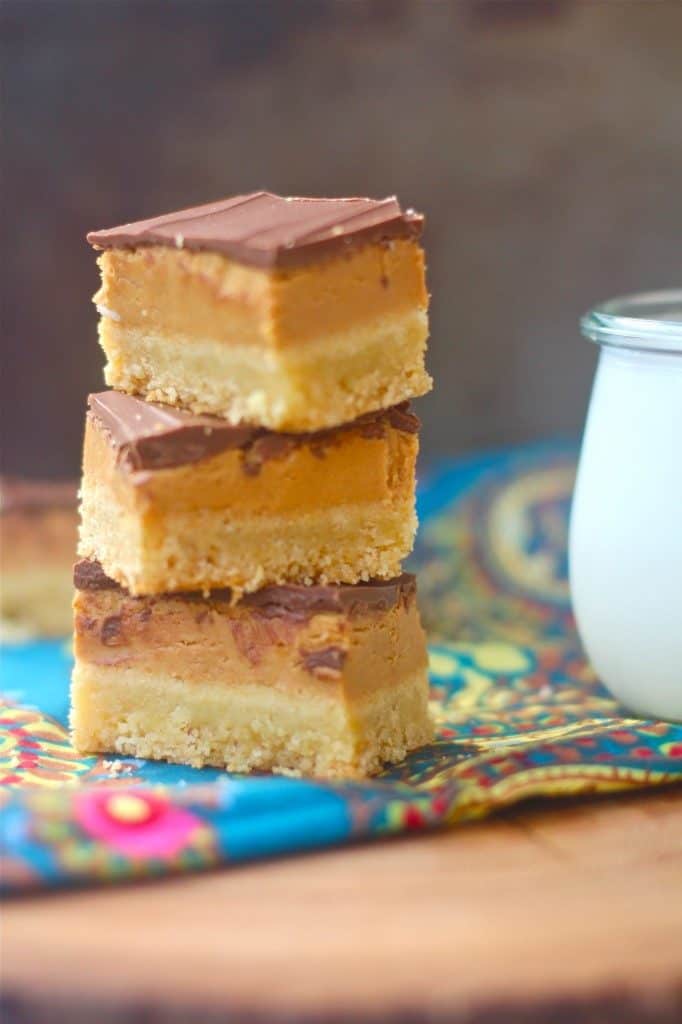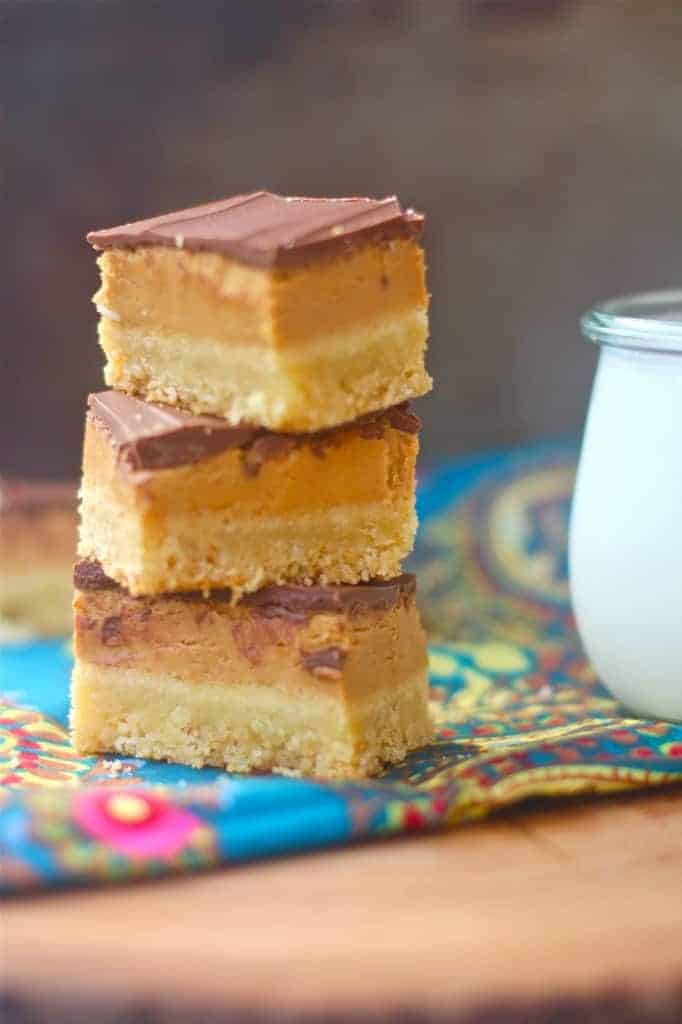 I am not sure if I have been living in a hole these past few weeks or what, but I have not come across one girl scout selling cookies yet! To make matters worse, people are plastering pictures of their thousands of boxes that they just purchased and now consuming. Can you say jealous...ah YA!
So, I took it upon myself to fill the void. The chocolatety, peanut buttery, shortbready aka Tagalong type of void. It is called being proactive, in case you were wondering. And you know what, I do not feel guilty at all, because next year I will have my own person Daisy. Considering how competitive I am, I am sure that we will have our own little "doomsday stash" to guarantee that my little girl sells the most cookies. I have problems...I know.
Apparently I was not the only one needing to fill this void. After I baked these bars in a 9x13 in pan, I had to run a bunch of errands. When I came home, this is what I had left. About ¼ of the pan. Oy Vey.
Despite the multiple steps, these bars are very easy to make.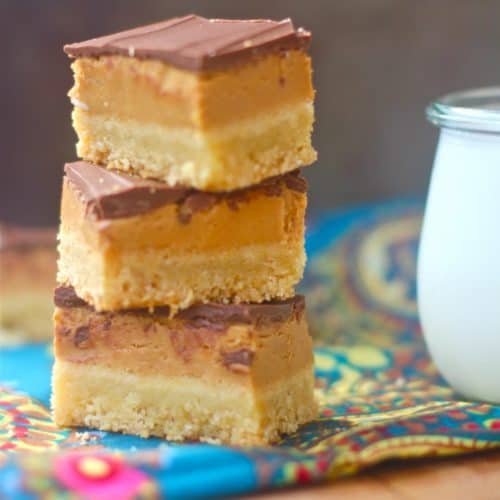 Tagalong Bars
Ingredients
For the Shortbread
2

cups

AP flour

1

cup

(2 sticks) unsalted butter, softened

¾

cup

sugar

1

pinch of salt

(⅛ tsp)

2

egg yolks

1

teaspoon

vanilla
Peanut Butter Filling and Chocolate Coating
2

cups

creamy peanut butter

1

cup

powdered sugar

4

tablespoon

butter

1

teaspoon

vanilla

1 ½

cups

melted chocolate chips or Almond Bark
Instructions
For the Shortbread
Mix butter and sugar until pale and fluffy.

Add egg yolks and vanilla, mix until combined.

Slowly add flour and salt until everything is mixed together.

Press into a greased or lined 9x13 in pan.

Bake at 350 degrees for 20 minutes.
Peanut Butter Filling and Chocolate Coating
Mix all ingredients together.

Spread over cooled short bread.

Refrigerate for 30 minutes.

Melt chocolate chips in the microwave 30 second intervals, stirring in between each interval. Spread melted chocolate over chilled bars.

Refrigerate for 20 minutes, cut and serve!