This post is sponsored by Blue Diamond Almonds.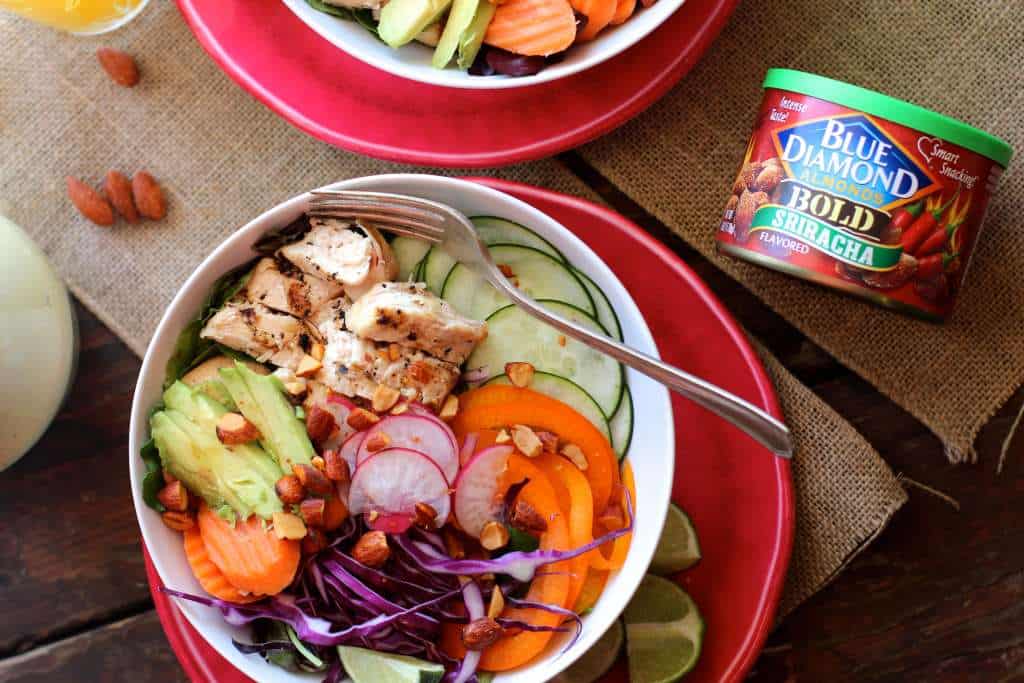 Lately, it seems as if every time I reach into the cupboard for a quick snack I find empty boxes. My kids have this horrible habit of eating literally everything in the house and leaving the empty boxes or bags for me to clean up! It drives me absolutely bonkers!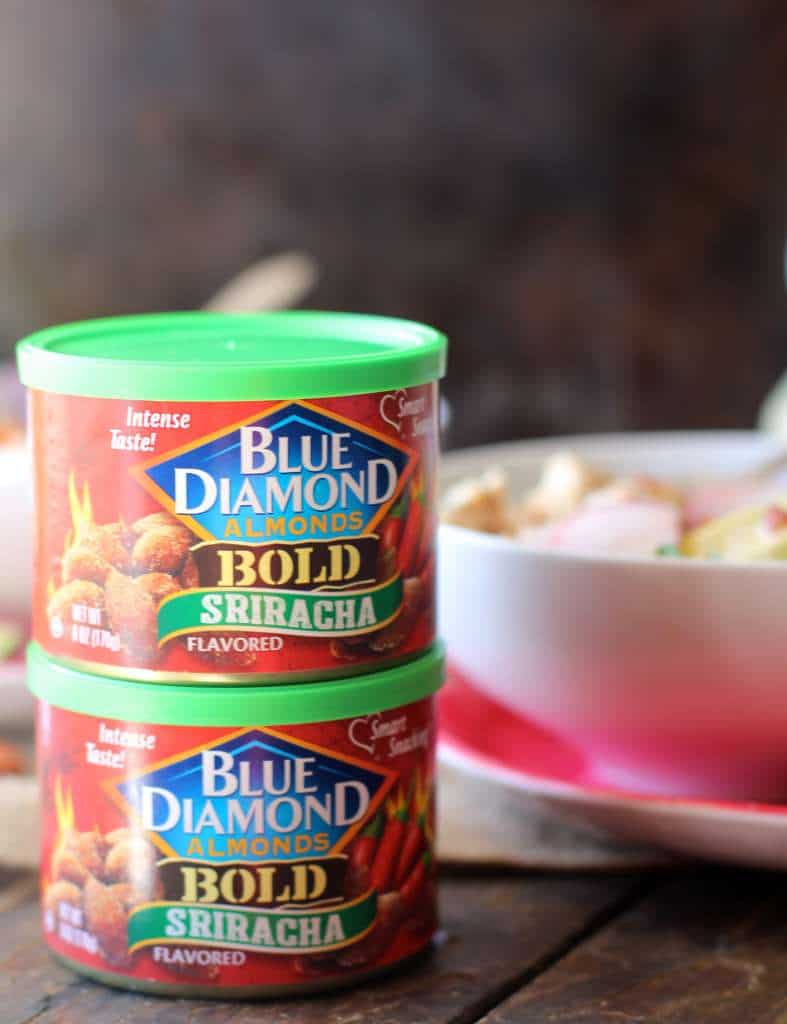 In order to ensure that I have an afternoon snack/pick me up, I have been having to buy items that I know my kids won't be interested in. The first time I tried Blue Diamond's new Sriracha Flavored Almonds, I knew that this would be the perfect kid free snack. They are perfectly roasted with a very very mild kick but tons of flavor. Unfortunately, to my dismay, my 12 year old tried them and loved them leaving me with yet again with a snack I must share.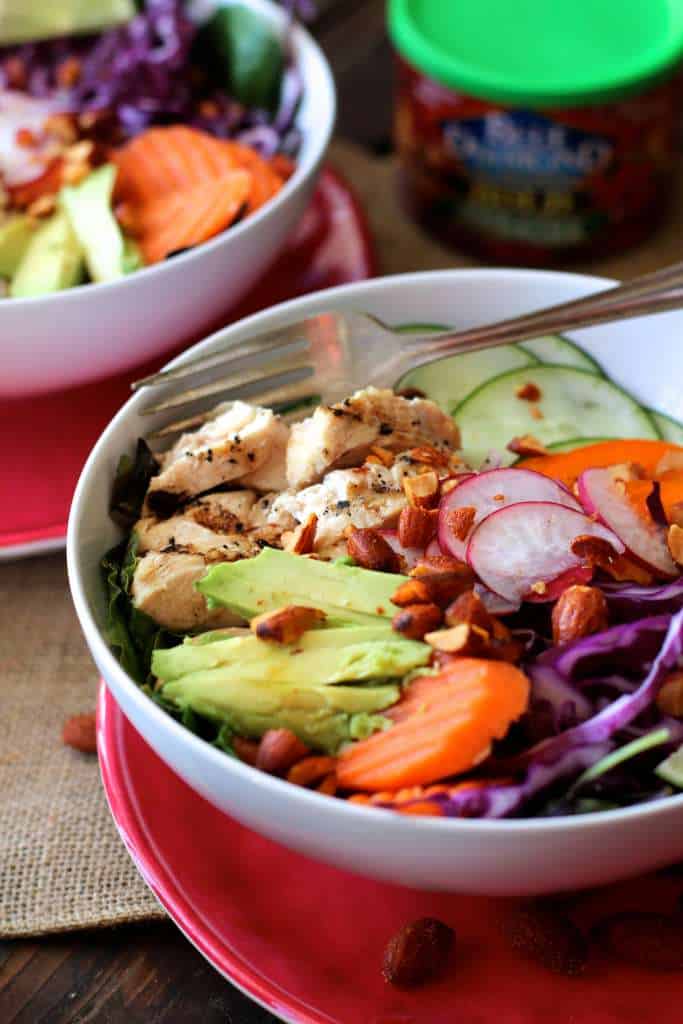 Our garden is flourishing with beautiful lettuce and crisp bell peppers. We have been eating a lot of side salads, but last night I decided to make a dinner salad. However, when I went to put the dressing on the salad, you guessed it, empty (my kids love ranch and carrots)!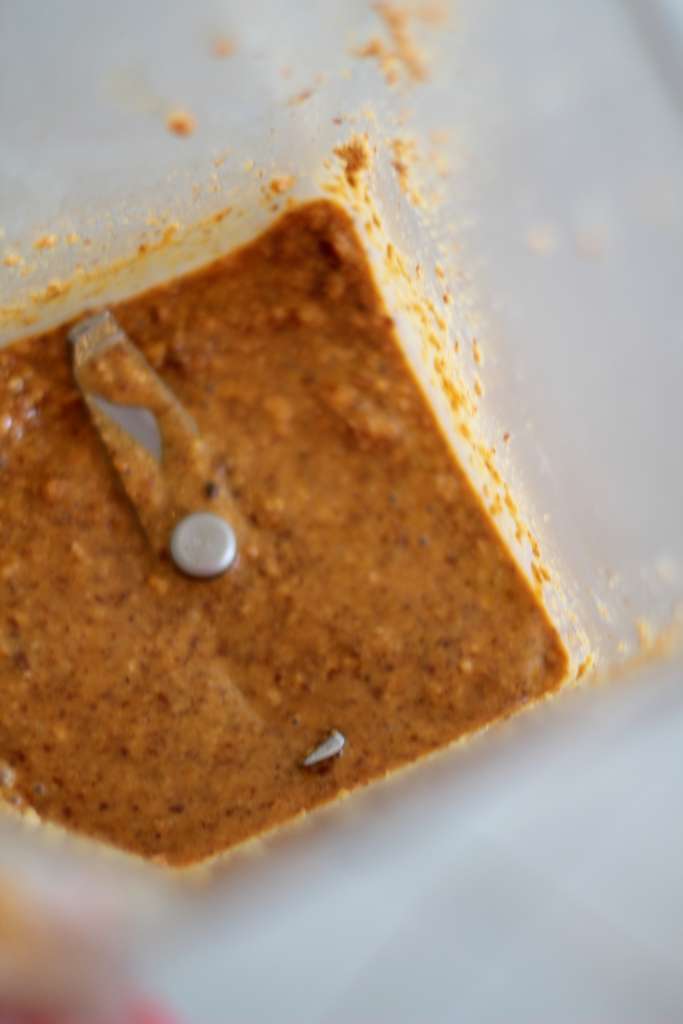 I looked around the kitchen for dressing recipe inspirations and a light bulb went off in my head when I saw the Sriracha almonds. Let me tell you guys, this was one of the best salad dressing I have ever made! I have actually been putting it on everything because it is soooo good! So the moral of the story is the next time you are out of an ingredient, look around as you may find a new recipe gem. Also, the next time you are grocery shopping, pick up a can of these almonds!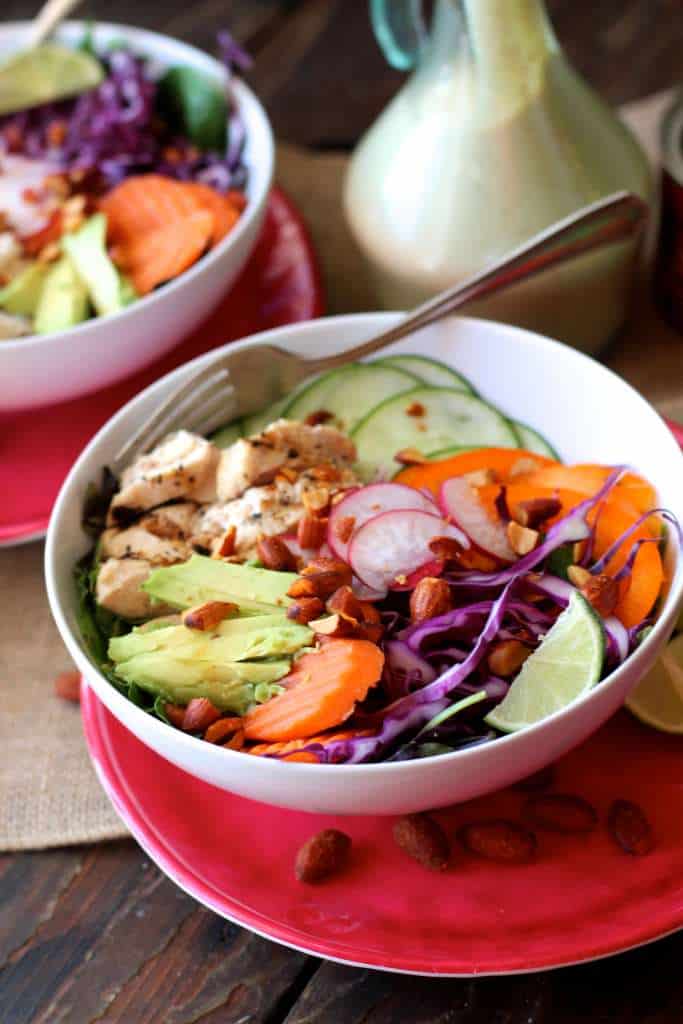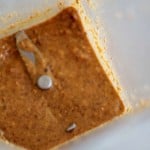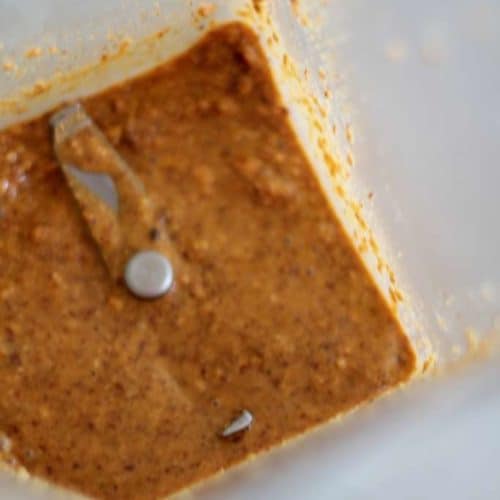 Sriracha Almond Asian Salad
Ingredients
¼

cup

Blue Diamond Sriracha Flavored Almonds

2

teaspoons

coconut oil

(or any light, mild oil), melted

¼

cup

soy sauce

3

tablespoons

honey

1

tablespoon

fresh lemon juice

1

garlic clove

, minced

2

chicken boneless

, skinless chicken breasts

2

tablespoons

soy sauce

1

teaspoon

sesame oil

¼

teaspoon

white pepper

3

cups

lettuce

1

cup

thinly slice red cabbage

¼

cup

carrot slices

½

cucumber sliced thinly

1

avocado

, sliced

1

orange bell pepper

, sliced

¼

cup

Blue Diamond Sriracha Almonds

, chopped coarsely
Instructions
Using your blender or food processor, pulse almonds until the form a paste.

Slowly add oil until it becomes a smoothe peanut butter.

Once smooth, add soy sauce, honey, lemon juice, garlic. Blend until smooth.

Place chicken in a bag and cover with soy sauce, sesame oil, and pepper. Allow to marinate for 10 minutes.

Grill on high heat until cooked.

Assemble salad with lettuce, sliced vegetables, sliced chicken, and chopped almonds.

Dress salad with the dressing, toss and serve!