There is nothing quite like a delicious bowl of Short Rib Ragu on a plate of homemade pasta. Now, you can make a fresh batch of pasta at home faster than it would take you to get to the store.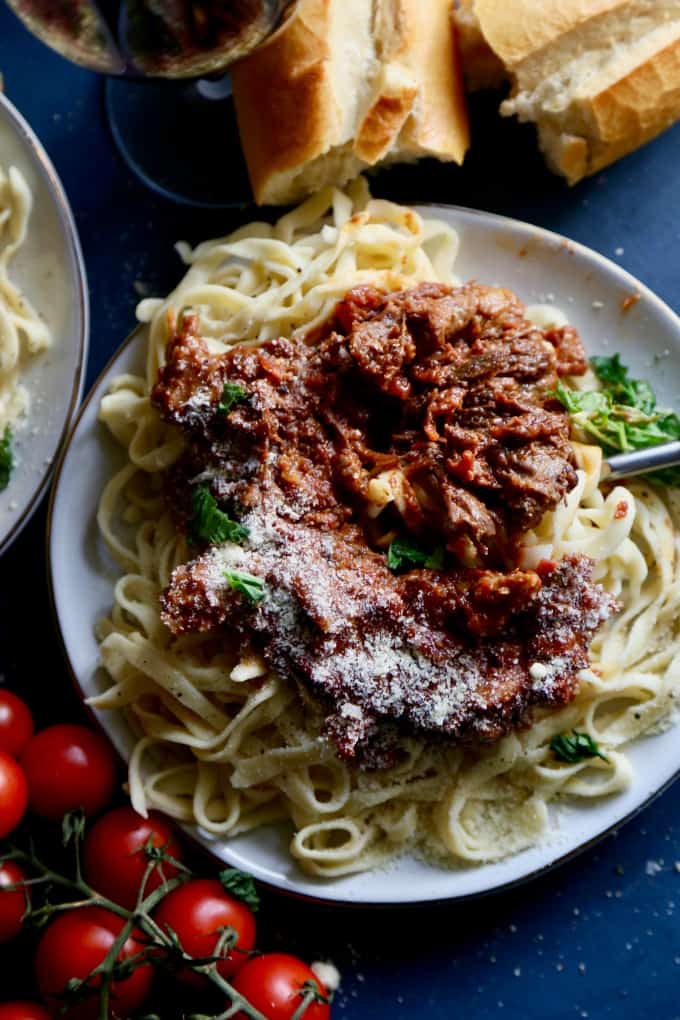 I have made countless batches of fresh pasta by hand and each time I tell myself that I will never do it again. It takes forever to knead by hand, roll it out, precisely cut it, then dry it out strand by strand. It is certainly a labor of love, and one that is almost not worth it when you can just buy a bag of pasta. Well my feelings have officially changed, and I vow to never buy a bag again and always go with homemade!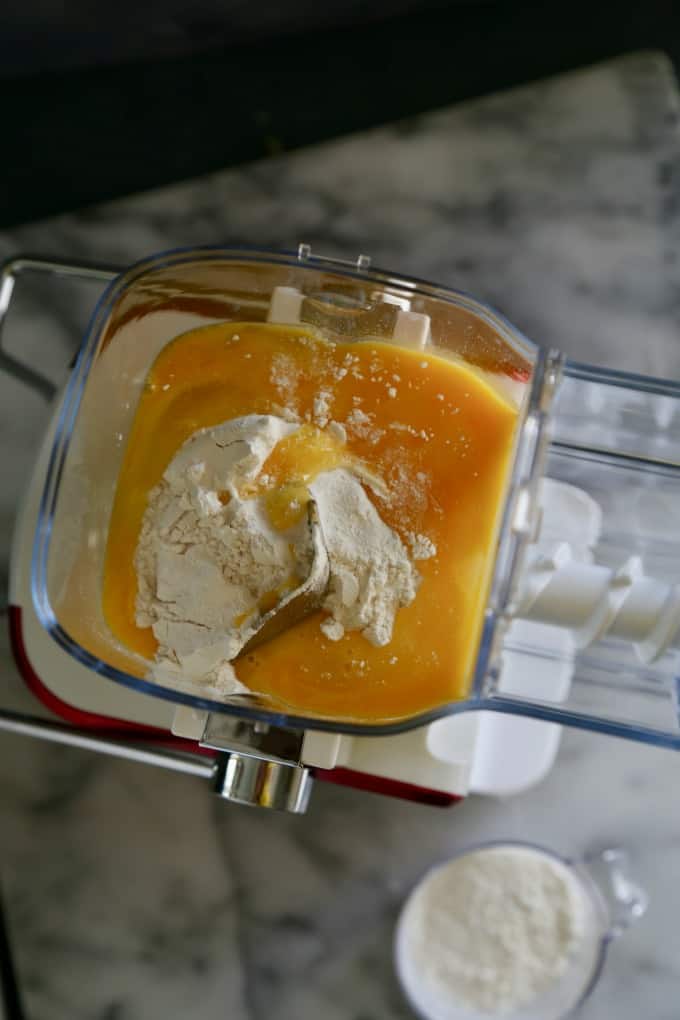 This machine was designed for vertical extrusion to minimize bending/breaking. Finished pasta comes out pointing downwards so cracking is less likely to happen. One of my favorite functions of the device, besides pretty much making the pasta on its own, is that it has a dryer as the pasta is extruding. This function gives the fresh pasta a quick-dry which helps avoid it sticking together. It comes with 8 different pasta discs. I made the spaghetti, fettuccini, and rigatoni, but can't wait to try the other discs. Unfortunately, they no longer make this machine, so I would recommend this electric pasta maker or this manual pasta maker.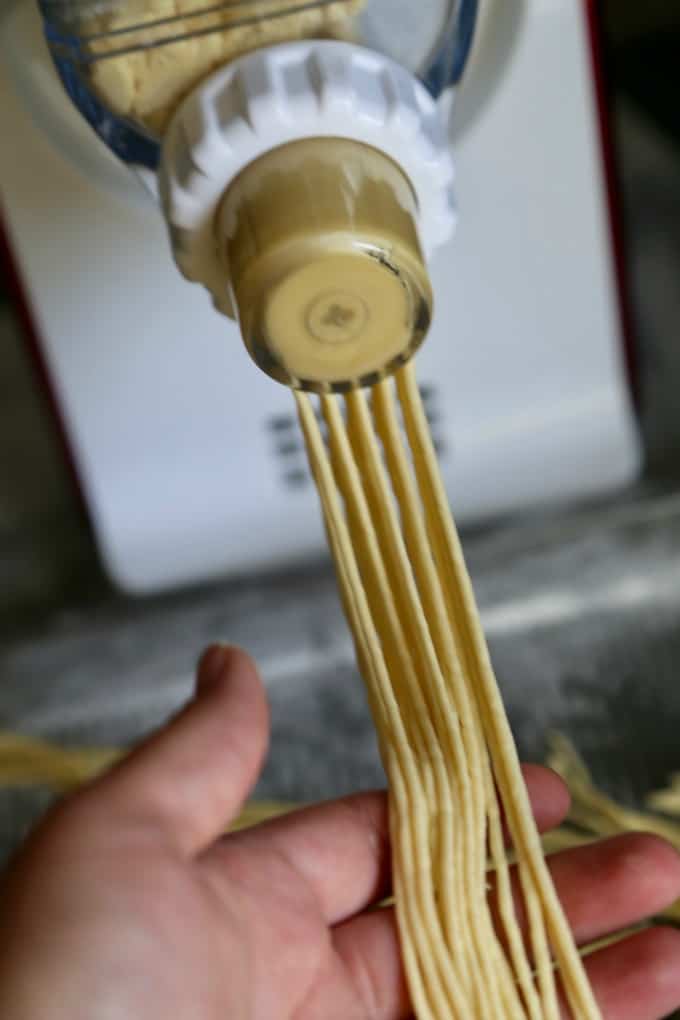 In about an hour and half, I made 4 batches of pasta, and this included the 5 minute machine kneading and 15 minute recommended rest time per batch. The only time that required my assistance was putting the ingredients in the machine and cutting the pasta as it was extruding, which only amounted to less than 20 minutes for all four batches!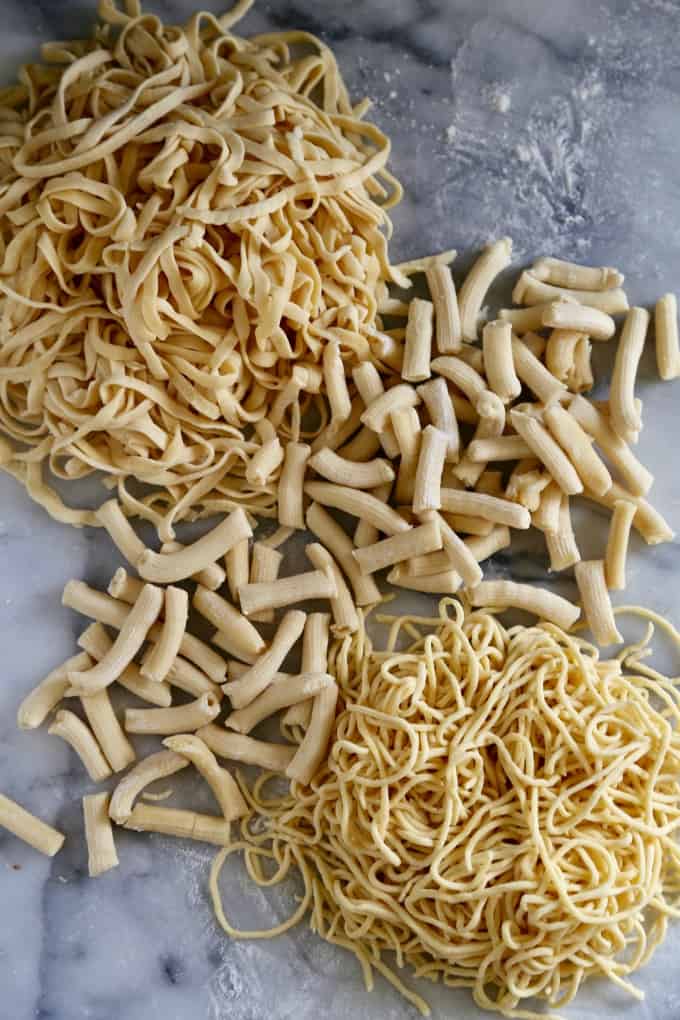 In fact, it took me less time to make the pasta than it did to make the Short Rib Ragu. Needless to say, I'm sold on this machine! If you are looking for a great gift for the home cook, this is it!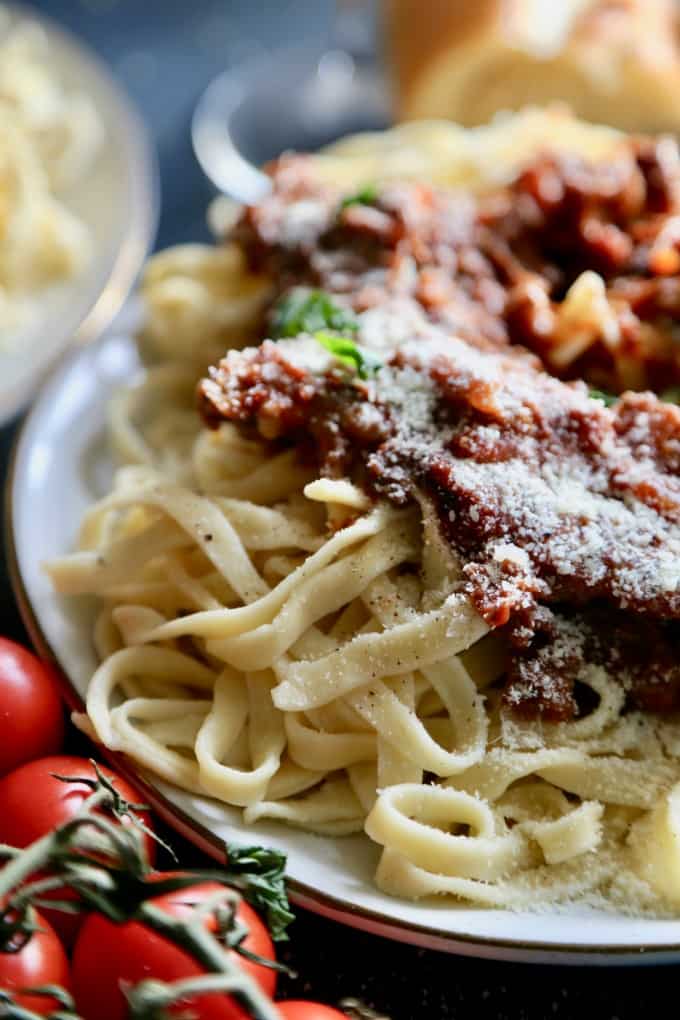 If you're lucky, your recipient will invite you over for this incredible meal of Short Rib Ragu on a bed of homemade pasta, because that would be the proper and delicious way to thank you! You may just be convinced to buy one for yourself too. Enjoy!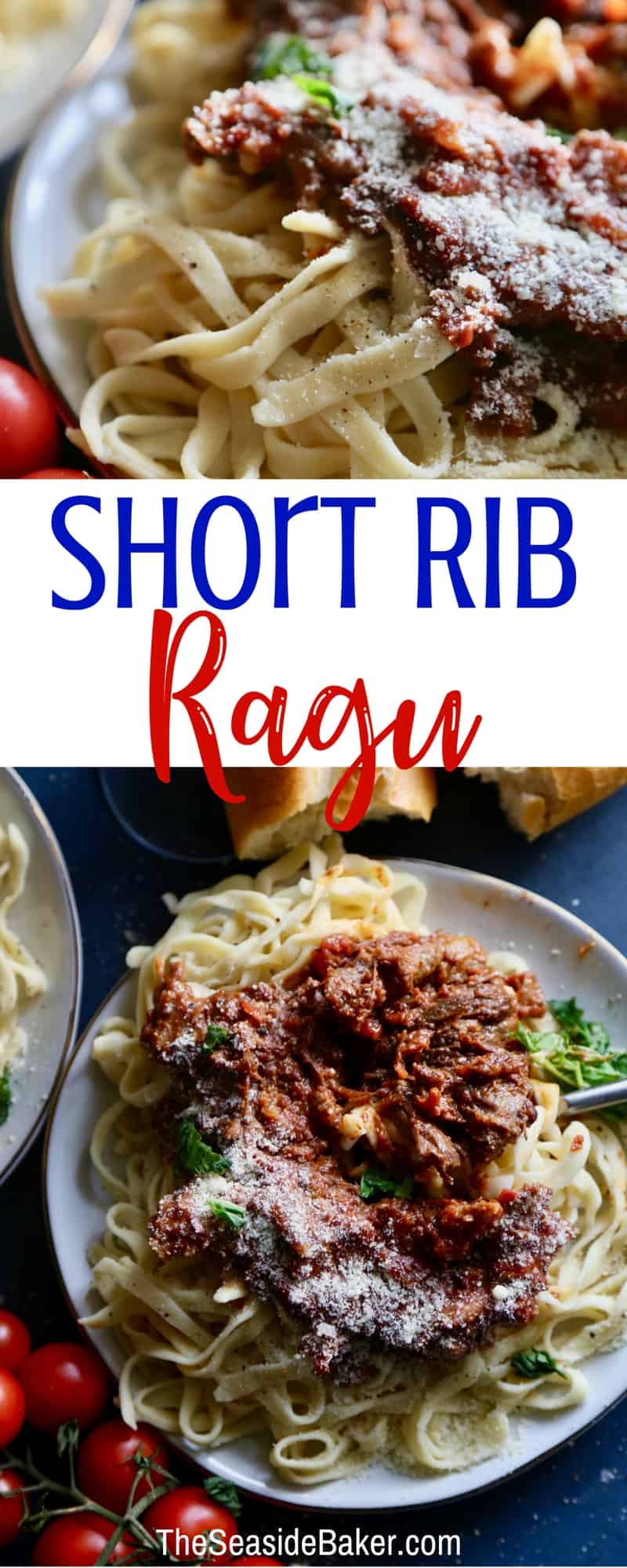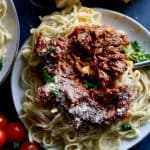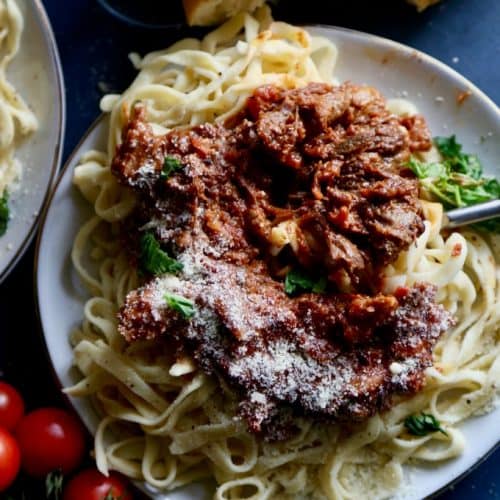 Short Rib Ragu with Homemade Pasta
Ingredients
2

tablespoons

olive oil

4

pounds

short ribs

each about 2-inches long, cut flanken style, across the ribs

Salt and freshly ground pepper

1

large yellow onion

chopped

1

carrot

peeled and chopped

1

large garlic clove

minced

1

dried bay leaf

2

sprigs fresh rosemary

chopped and stems discarded

5

sprigs fresh thyme

stems discarded

2

sprigs fresh flat-leaf parsley

chopped

3

tablespoons

tomato paste

½

cup

dry red wine

3 ½

cups

beef broth

salt and freshly ground pepper
Homemade Pasta
1 ⅓

cup

bread flour

1

large egg

slightly beaten

1

teaspoon

salt

Pinch

of salt

Parmesan cheese
Instructions
In a large Dutch oven over medium-high heat, warm olive oil.

Working in batches, add the short ribs to the pot and brown on all sides, set aside.

Add carrots, celery, onion, and garlic to the casserole, and cook over medium heat, stirring occasionally, until vegetables are softened and golden, about 10 minutes.

Add herbs, tomato paste, wine, and broth to the dutch oven, stir to combine.

Return browned ribs to the casserole. Bring the liquid to a simmer over medium-high heat. Cover the casserole, and place it in the oven. Cook until ribs are very tender, about 3 hours.

Remove the cooked ribs from the casserole. Set the pot on the stove top over medium heat, and simmer to thicken sauce just slightly.

When short ribs are cool enough to handle, remove the meat from the bones, and shred into small pieces, return to pot.

Serve over a batch of freshly made pasta and garnish with parmesan cheese.
This post was sponsored by Gourmia and includes affiliate links. My opinions are 100% my own, and trust me when I say, this is a pretty awesome Pasta Maker!