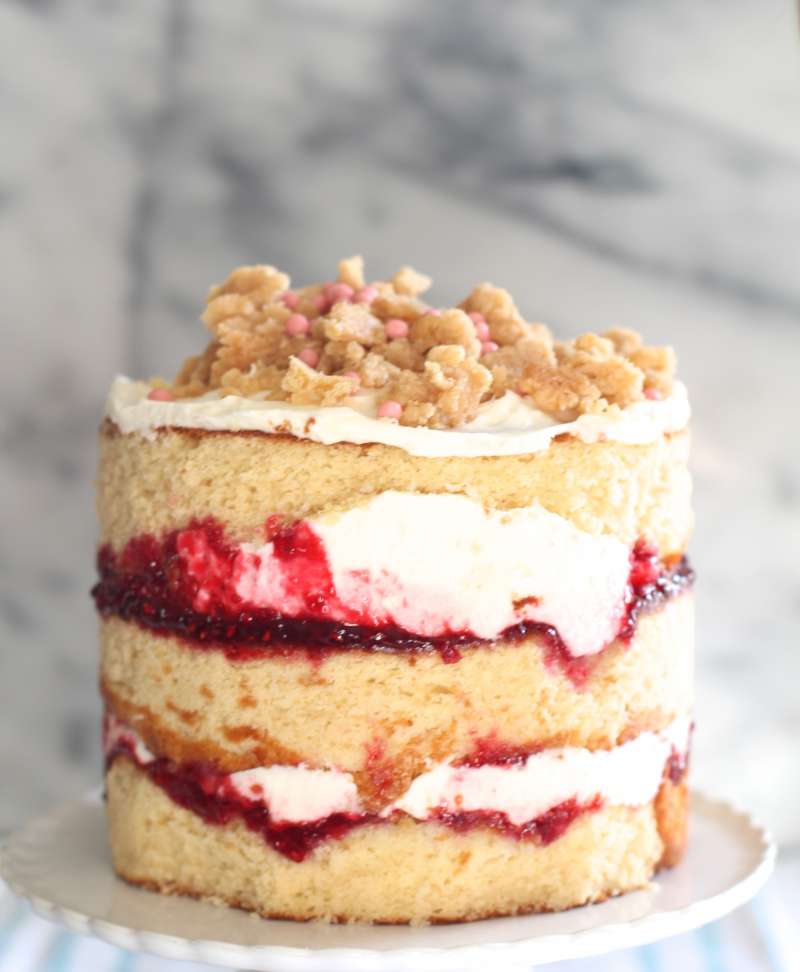 If you have ever met my daughter Anna, you would know that she is a mini me in every aspect. She looks exactly like me, has the same 'tude, and absolutely loves to bake. Sometimes I question if I made her all on my own, no father chromosome involved.
For Christmas this year she asked for one thing, the Nerdy Nummies Cookbook buy Rosanna Pansino. Anna will watch Ro's youtube channel over and over again and every time we bake she narrates it just as Rosanna does. It is actually really cute.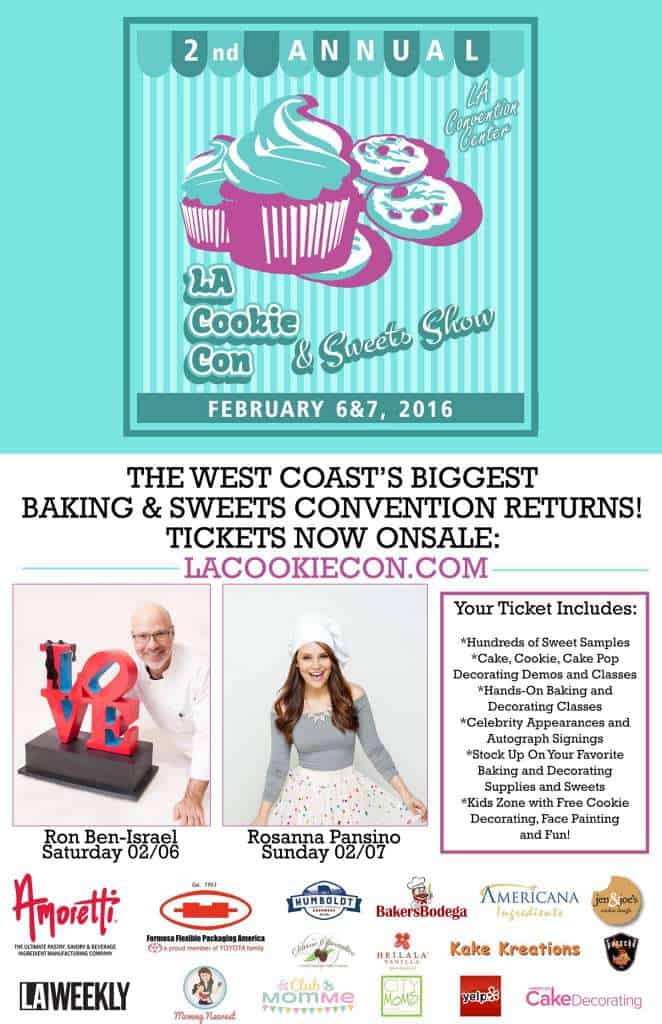 So of course we bought her the cookbook, but because we thought that  was a little on the light side, we also got her a weekend away to Los Angeles. In two short weeks we will be spending the weekend in LA, attending the L.A. Cookie Con and Sweets show. She just about burst into tears when she found out that her favorite YouTuber will be hosting a Meet & Greet!
The show is a great experience for people who love to bake. With live demos from celebrity chefs, baking workshops, and a kid's zone, it is the perfect event for the family! Tickets are still available, but running out fast!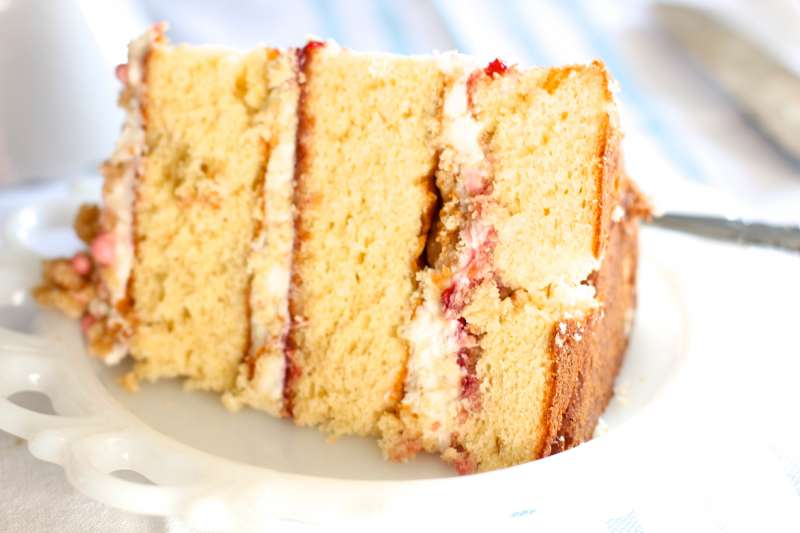 Shows like this are a great way to get inspired. Last weekend I attended the Fancy Food Show (I'll talk more about that later) and picked up a sample of Raspberry Amaretto from one of the vendors. I had originally thought about making my favorite raspberry jam thumbprints, but was craving cake.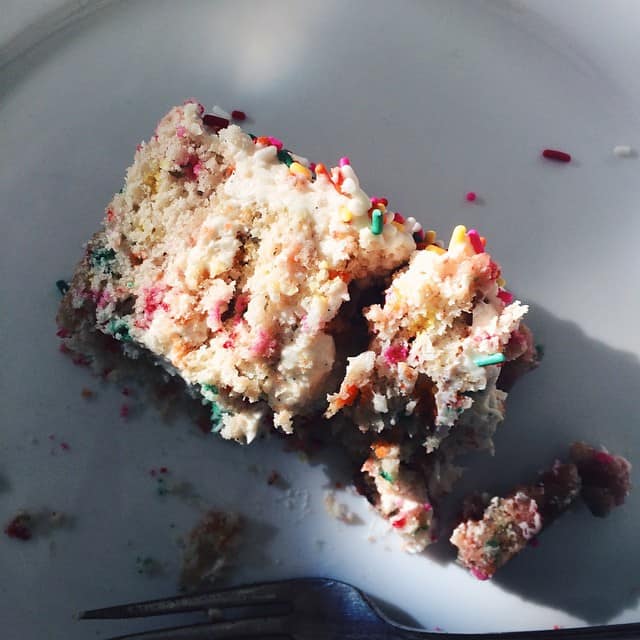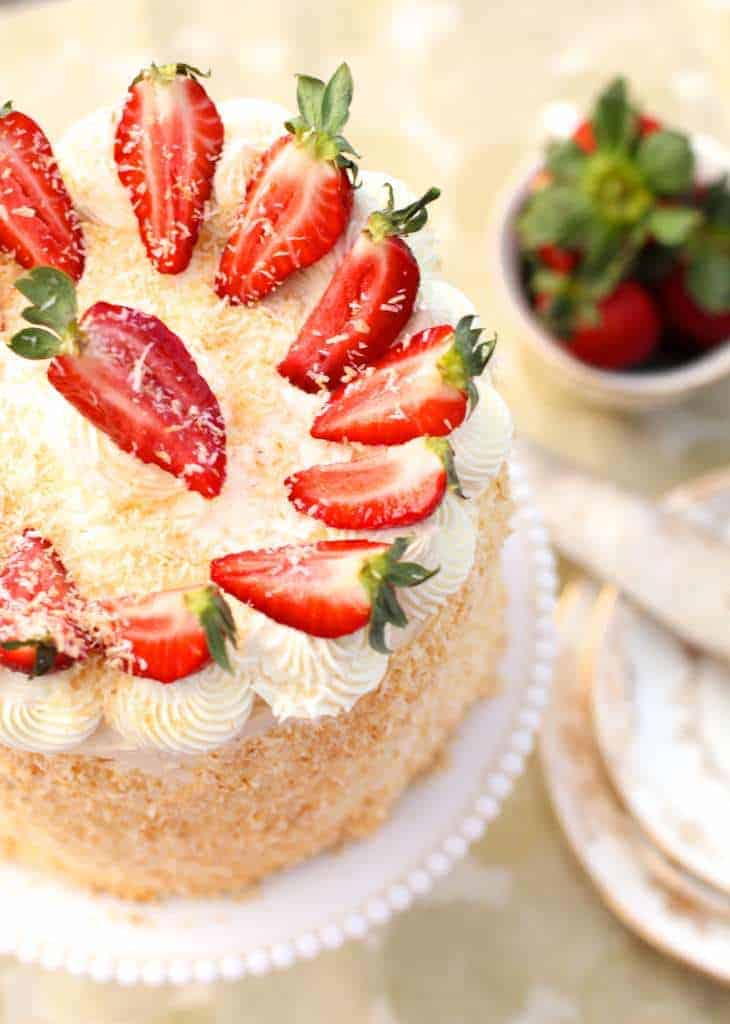 The cake ended up being a highbred between the Strawberry Shortcake Cake that I created last year and the famous Milk Bar Birthday Cake. While the recipe is a bit labor intensive, this cake is worth every second. It had a delicious almond flavoring that paired magnificently with the raspberry jam. The only thing I would change....add some fresh raspberries to the top. Enjoy!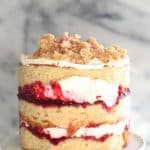 Raspberry Almond Cake
A deliciously fresh almond cake with raspberry filling
Ingredients
Shortbread Cake Crumbs:

¾

cup

cake or all-purpose flour

½

cup

granulated sugar

2

tablespoons

light brown sugar

½

teaspoon

baking powder

½

teaspoon

kosher salt

3

tablespoons

melted butter

1

teaspoon

almond extract

Cake:

1

cup

unsalted butter

, room temperature

1 ¼

cup

granulated sugar

¼

cup

brown sugar

2

eggs

, room temperature

3

egg yolks

1 ½

teaspoons

almond extract

2 ½

cups

cake flour

½

teaspoon

baking powder

½

teaspoon

baking soda

1

teaspoon

salt

¾

cup

raspberry yogurt

, room temperature

¼

cup

milk

, room temperature

Frosting:

½

cup

(1 stick) unsalted butter, room temperature

¼

cup

vegetable shortening

2

ounces

cream cheese

, room temperature

2

tablespoons

light corn syrup

2

teaspoons

almond extract

1¼

cups

powdered sugar

½

teaspoon

kosher salt

¼

teaspoon

baking powder

¼

cup

milk

For Assembly:

1

cup

raspberry or raspberry amaretto jam
Instructions
To begin the shortbread cookie crumbs, preheat oven to 300 degrees. Line a cookie sheet with parchment paper.

In the bowl of your mixer, combine flour, sugar, brown sugar, baking powder, and salt and stir to combine.

Melt butter and add almond extract.

Mix melted butter and extract to the dry mixture and stir until combined.

Pour out mixture onto pan and break up.

Bake mixture at 300 degrees for 15 minutes.

Remove from oven and allow to cool completely.

Once cooled, break crumbs up to small pieces. Set aside.

To make the cake:

Preheat oven to 350 degrees. Spray 2 8 inch pans OR 3 6 inch pans with nonstick cooking spray.

To make the cake, beat butter, sugar, and brown sugar until light and fluffy.

Add eggs and egg yolks one at a time, scraping the bowl before each addition.

Mix in almond extract.

In a separate bowl combine cake flour, baking powder and soda, and salt.

With mixer set to low, alternate adding flour mixture and yogurt mixture into the butter/sugar/egg mixture, beating on low until just combined.

Distribute batter into pans and bake for 20 minutes or until a knife is inserted and clean when removed.

Cool for five minutes in pan, then remove from pan and cool completely on a cooling rack.

To make the frosting:

Combine butter, shortening, and cream cheese in large bowl of a stand mixer fitted with the paddle attachment. Beat on medium-high until mixture is smooth and fluffy, 2–3 minutes.

Scrape down sides of bowl and slowly stream in corn syrup and almond extract. Beat until mixture is silky smooth, about 3 minutes.

With your mixer running on low, add powdered sugar, salt, and baking powder.

Once combined, increase speed to medium-high and beat until you have a smooth frosting, about 4 minutes.

To assemble the cake, place on layer of cake on the cake plate.

Add a layer of raspberry jam, a layer of frosting, and cookie crumbs. If using 3 layers, repeat with next layer.

For the final layer, top with frosting, cookie crumbs, and fresh raspberries if desired.

If not serving immediately, wrap sides of cake with waxed paper and place in the fridge for up to 2 days.