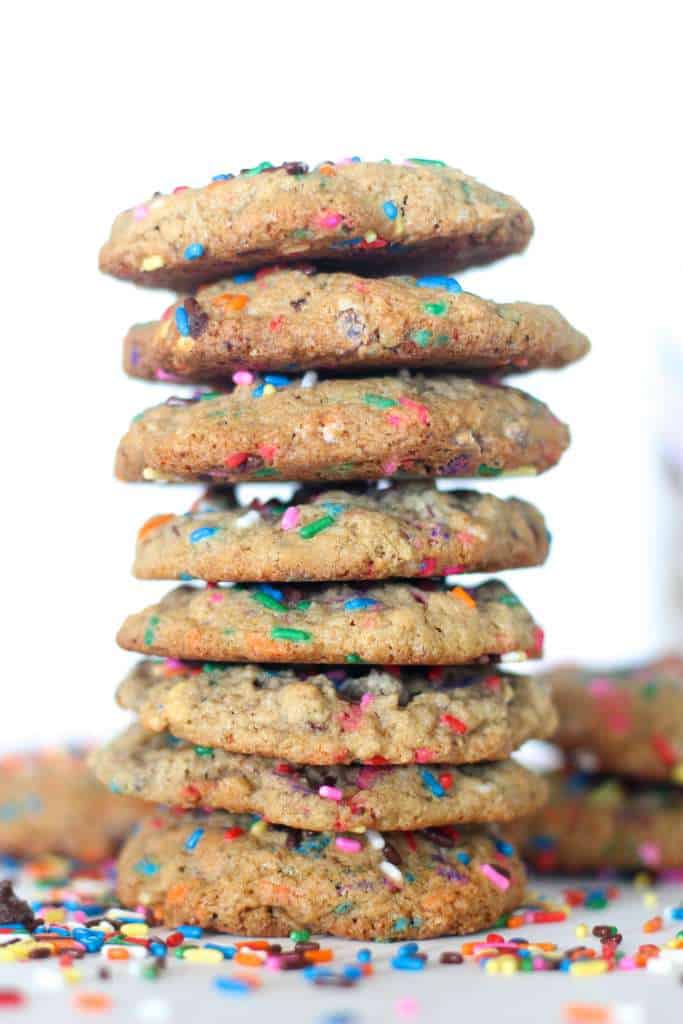 This past weekend I had the pleasure of attending my first Camp Blogaway. This camp is set in the San Bernardino mountains. Unlike many food blogging conferences that I have attended, this is more like a retreat than a conference. One of the things that I really enjoyed was the Networking table. This is a place for bloggers to showcase their sponsors.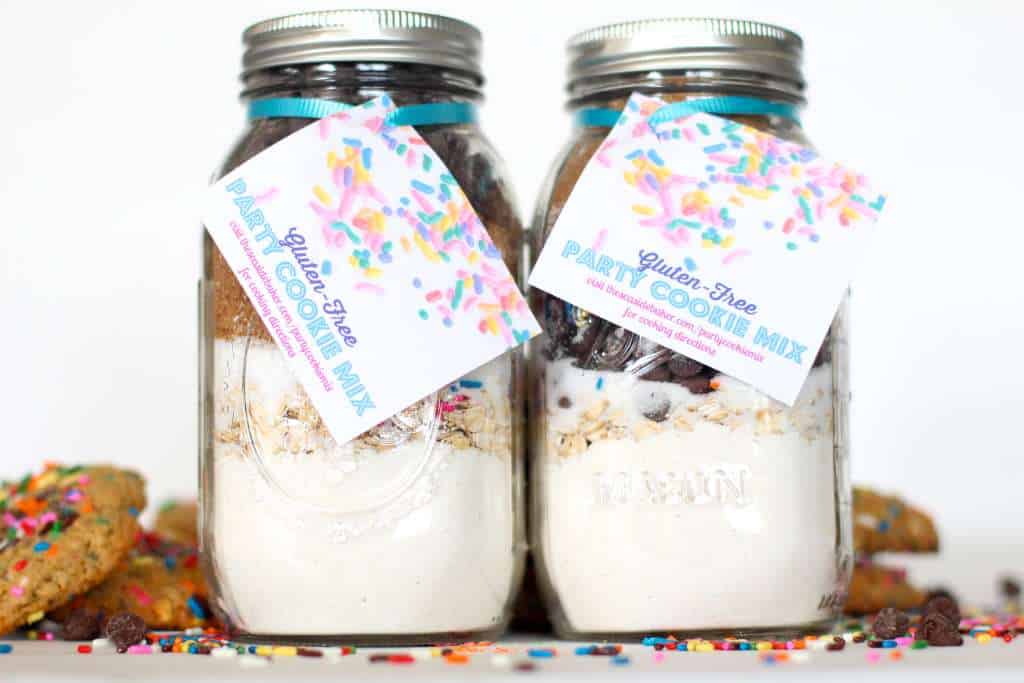 I had heard that it was kind of a big deal and that there was a big prize up for grabs for best networking table setup. I thought it would be a great opportunity to support some of my favorite brands.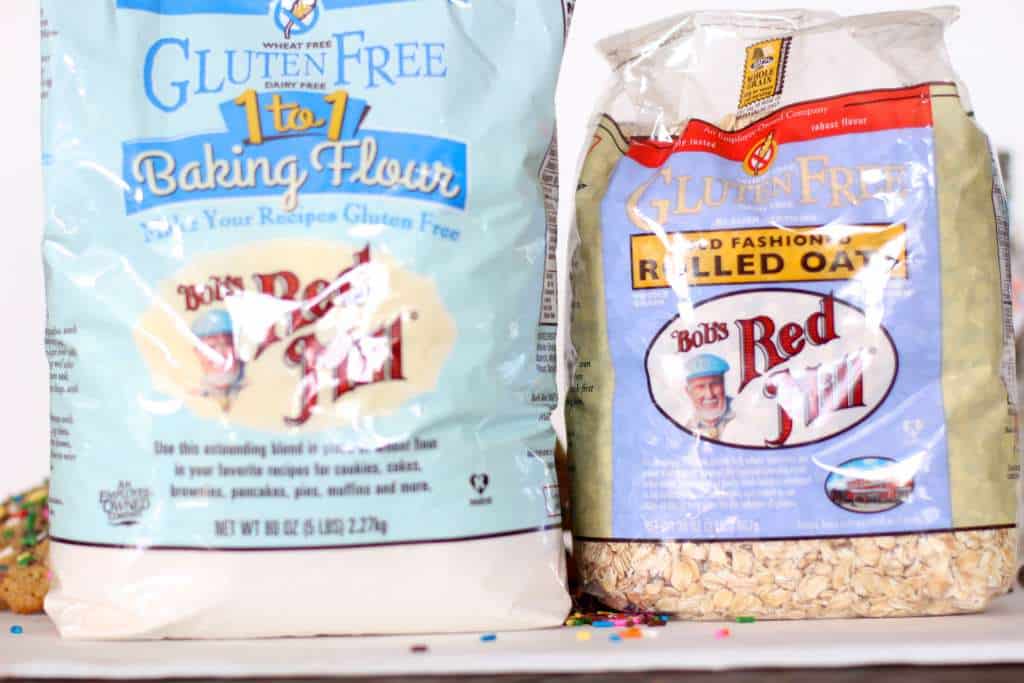 Last December I did a campaign with Bob's Red Mill and their new gluten free flour. To begin testing the recipe I made a normal batch of Molasses cookies and subbed the GF flour for regular flour thinking that I would have to adjust ingredients in the next batch. To my surprise, the cookies came out perfect! No adjustments needed!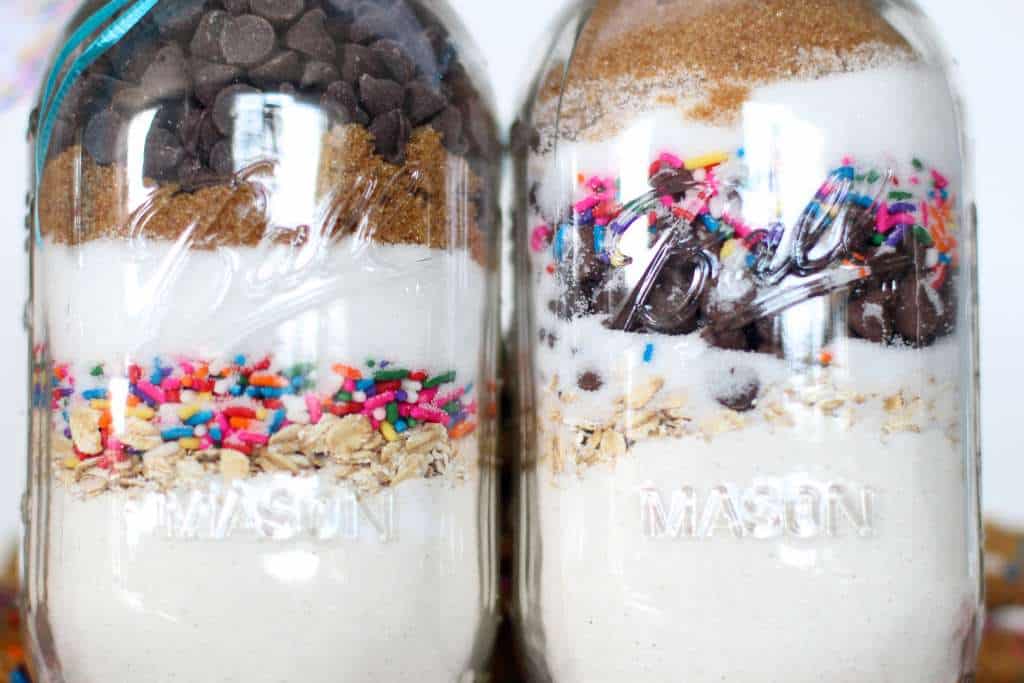 Since then, I have used this flour in many recipes. It is a true one to one ratio and has worked in every recipe I have tried. What I love most though is the taste. You truly cannot taste the difference when substituting for regular gluten flour! Well done Red Mill!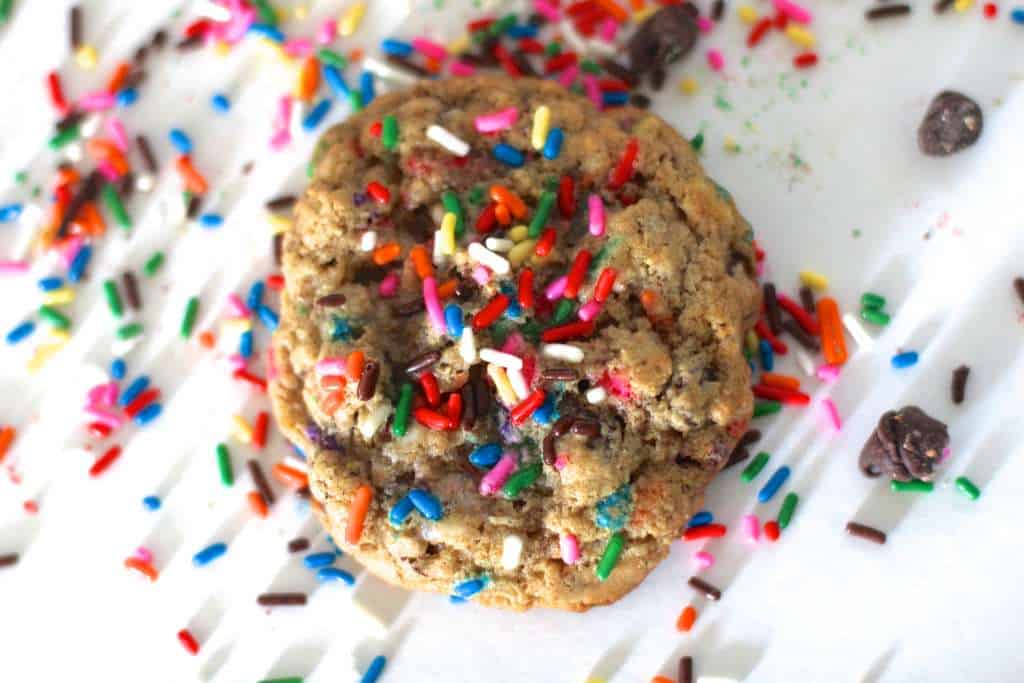 These gluten free cookie mix jars make wonderful gifts and party favors (made them for my daughter's cowgirl party). They are also great to have on hand for when you want homemade cookies, but don't want to spend an hour making them! All you have to do is combine the jarred ingredients with 2 medium sized eggs (or 1 jumbo), 1 stick of soft butter, and a teaspoon of vanilla, mix and bake. Voila, homemade cookies in 12 minutes!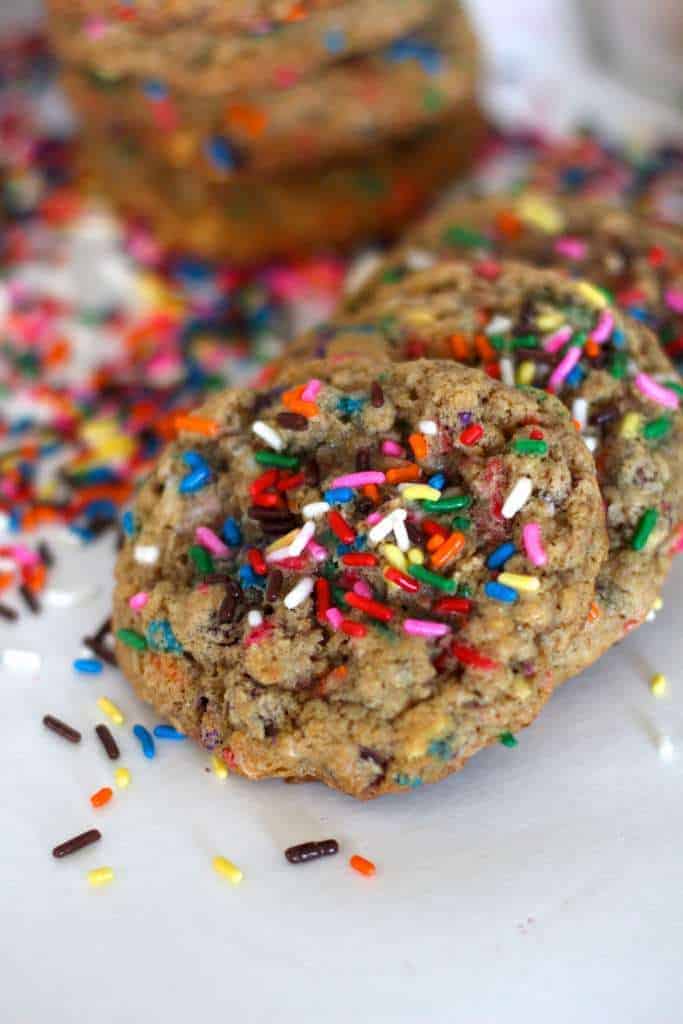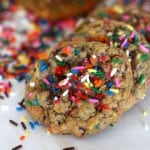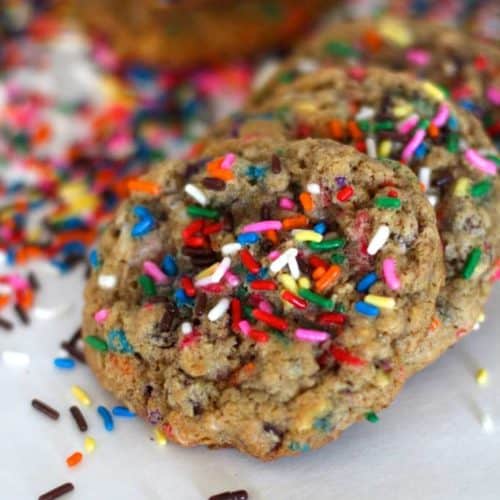 Gluten Free Party Cookie Mix
Ingredients
Jarred Dry Ingredients:

1

and ¼ cup Bob's Red Mill Gluten Free Flour

½

cup

Bob's Red Mill Gluten Free Oats

½

teaspoon

baking soda

¼

teaspoon

salt

1

and ¼ cup chocolate chips

¼

cup

sprinkles

½

cup

brown sugar

½

cup

white sugar
Ingredients to add when ready to bake
2

med/large eggs

1

stick

(8 tablespoons) softened butter

1

teaspoon

vanilla
Instructions
To assemble the jars, combine all of the dry ingredients into a quart sized jar in the order provided above.

When ready to bake, pour jarred ingredients into the bowl of your mixer and quickly blend with a spoon to combine.

Add eggs, softened butter, and vanilla and mix until all ingredients are incorporated.

Preheat oven to 350 degrees and line 2 baking sheets with parchment paper or a silpat.

Scoop out 1 inch dough balls and place 3 inches apart on cookie sheet (I usually get about 10 cookies on a sheet).

Bake for 10-12 minutes.

Enjoy!