These beautiful Gingerbread Ombre Christmas Trees make a wonderful sweet treat this holiday season.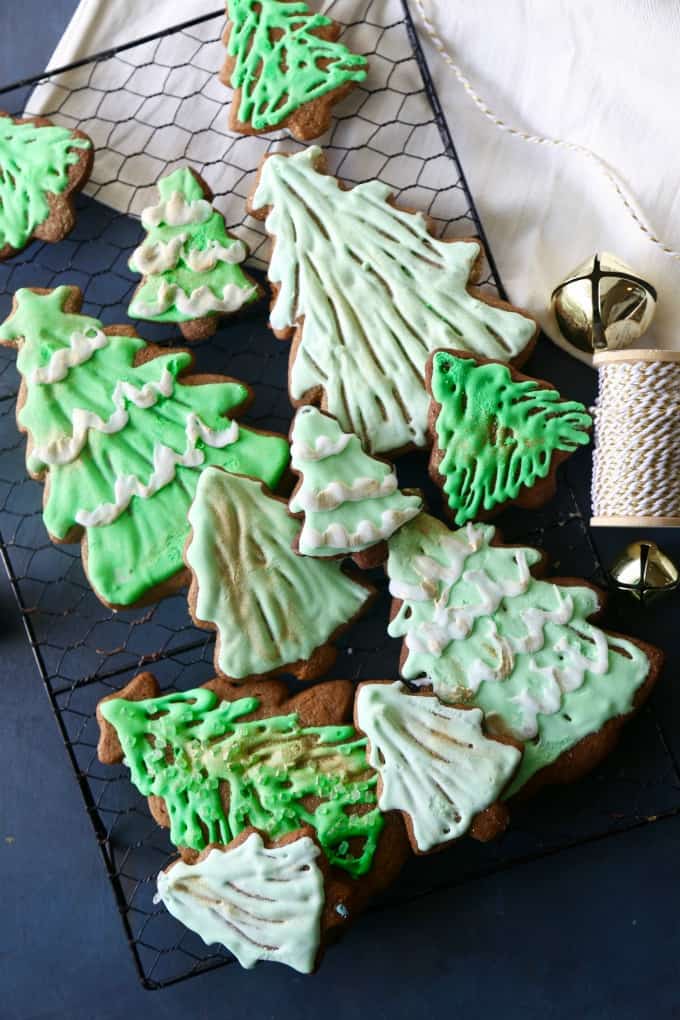 Ombre is a trend that doesn't seem to have lost its appeal. And why should it? The lovely gradual
blending of colors is appealing to the eye, and the application possibilities of ombre seem endless.
Ombre hair, ombre pillows, ombre clothing, ombre blankets… and yes, ombre Christmas trees.
A friend of mine had an ombre Christmas tree last year. It started such a light green at the top that it
almost looked white, and it faded to the deep green at the bottom that we all would probably call
"Christmas tree green."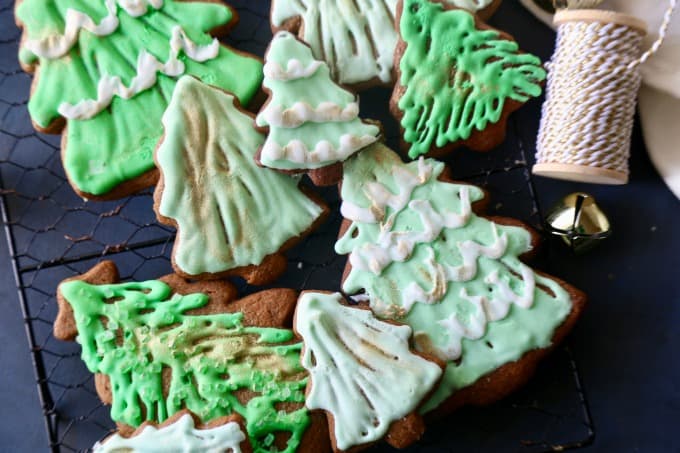 When I saw my friend's tree, I didn't think about buying a tree of my own, but I instead thought about
how fun it would be to make ombre Christmas tree cookies. Why not?
And look at how pretty they turned out!
I deviated from traditional ombre in the sense that I didn't gradually shade the icing color down the
cookie. You could do that with extra effort, but I decided on an ombre color scheme spread across
cookies.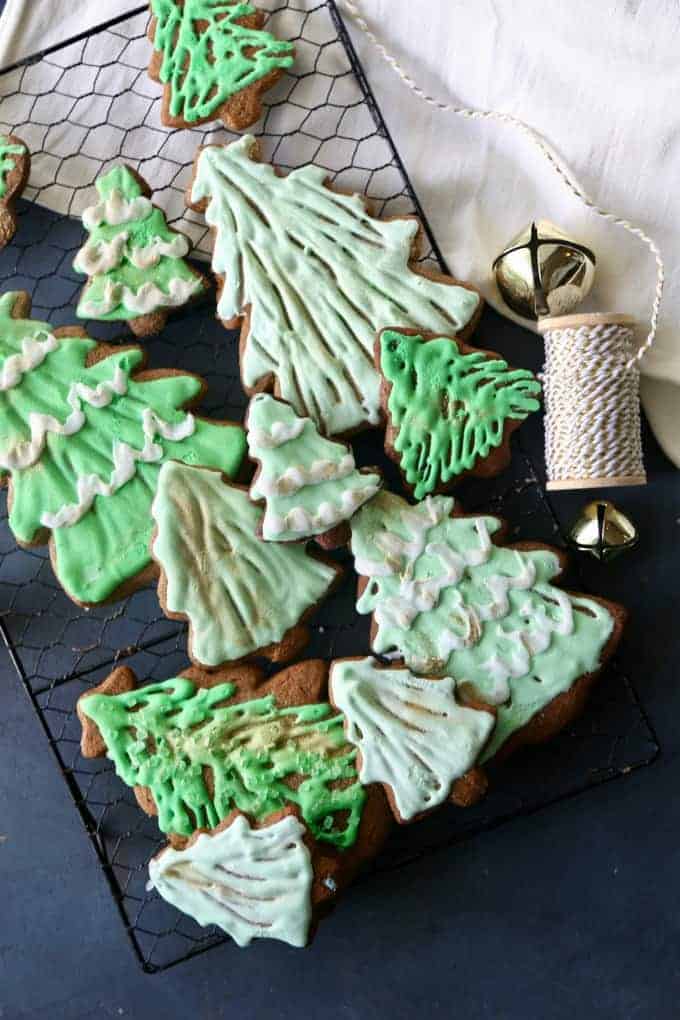 I made several shades of green icing and iced several cookies with each shade. Served next to each
other, the ombre style is in full effect.
As for the cookie itself, I used gingerbread as the base of these ombre Christmas tree cookies because
gingerbread is such a fun Christmas-y flavor. The smell of ginger, cinnamon, cloves, and molasses always
puts me in the Christmas spirit.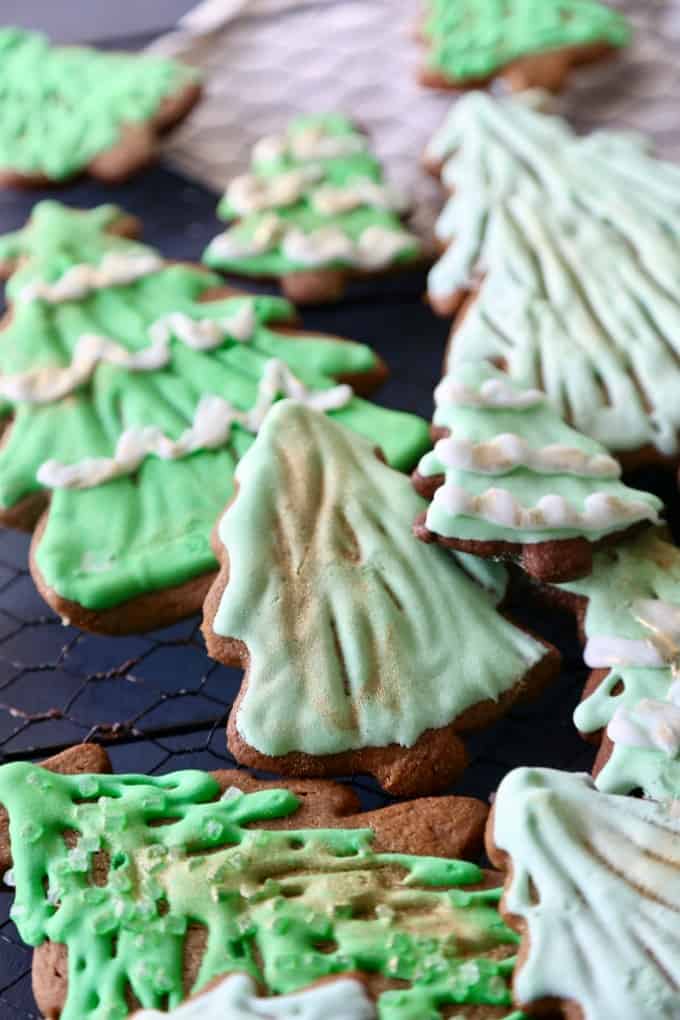 And Christmas is almost here! Can you believe it?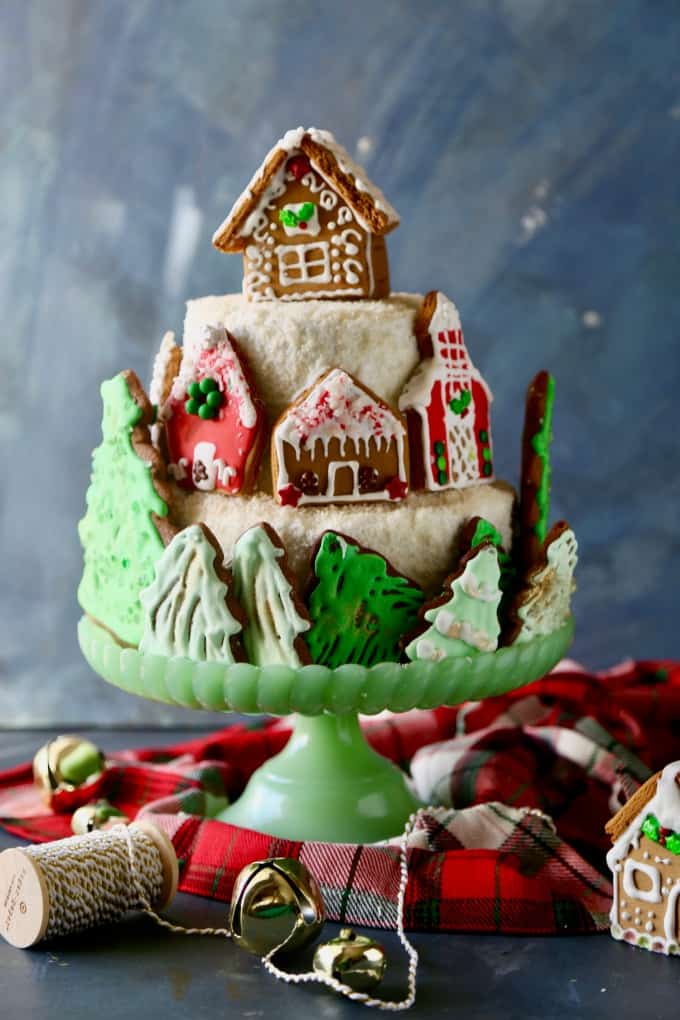 I hope you enjoy these ombre Christmas tree cookies as much as I did. They taste wonderful and are so
fun to serve to guests. They would make the perfect addition to your Christmas cookie rotation this
year. Stay tuned for an adorable Gingerbread Village Cake that I made using these trees.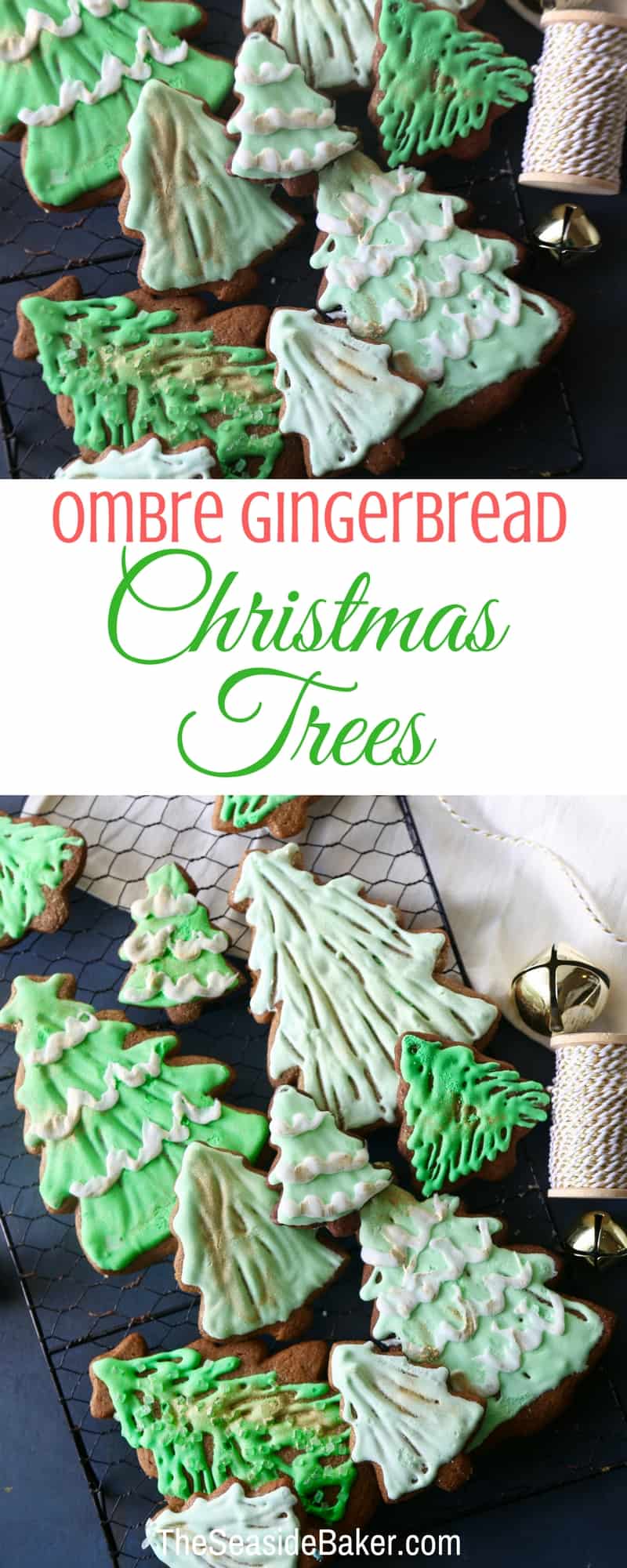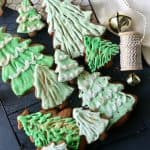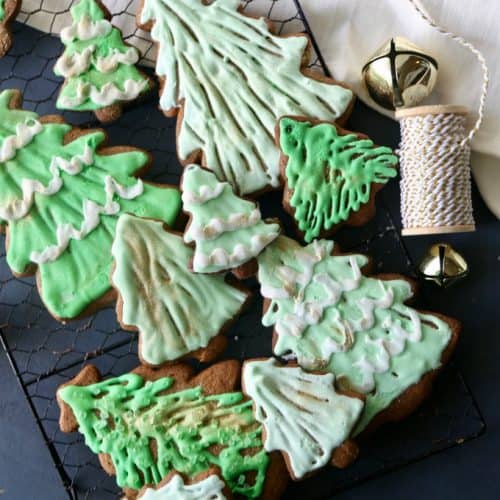 Ombre Gingerbread Christmas Trees
Ingredients
Ingredients
3

cups

all-purpose flour

1 ½

teaspoons

baking powder

¾

teaspoon

baking soda

¼

teaspoon

salt

1

tablespoon

ground ginger

1 ¾

teaspoons

ground cinnamon

¼

teaspoon

ground cloves

6

tablespoons

unsalted butter

¾

cup

dark brown sugar

1

large egg

½

cup

molasses

2

teaspoons

vanilla
Royal Icing
1

pound

4 cups powdered sugar

3

large egg whites

½

teaspoon

cream of tartar

1-2

tablespoons

warm water

Different shades of green food dye
Instructions
Instructions

Preheat oven to 375 deg. Prepare baking sheets by lining with parchment paper.

In a small bowl, whisk together flour, baking powder, baking soda, salt, ginger, cinnamon, and cloves until well blended.

In a large bowl beat butter, brown sugar, and egg on medium speed until well blended.

Add molasses, vanilla, and lemon zest and continue to mix until well blended.

Gradually stir in dry ingredients until blended and smooth.

Divide dough in half and wrap each half in plastic and let stand at room temperature for at least 2 hours or up to 8 hours.

Preheat oven to 375°.

Grease or line cookie sheets with parchment paper.

Place 1 portion of the dough on a lightly floured surface.

Sprinkle flour over dough and rolling pin.

Roll dough to a scant ¼-inch thick. Use additional flour to avoid sticking.

Cut out cookies with desired cutter-- the ginger bread man is our favorite of course.

Space cookies 1 ½-inches apart.

Bake 1 sheet at a time for 7-10 minutes.

Remove cookie sheet from oven and allow the cookies to stand until the cookies are firm enough to move to a wire rack.

While cookies are cooling make the icing.

In the bowl of an electric mixer, combine the sugar, egg whites, cream of tartar and salt. Beat until stiff and glossy.

Add water until you have a thick, but spreadable consistency.

Divide icing into small bowls and tint with green food dye.

Cover tightly with plastic wrap the bowls that you are not using; the frosting dries out very quickly.

Pour icing into a piping bag fitted small round tips and pipe onto cooled cookies.

All cookies to dry for at least 2 hours or overnight.

Gingerbread Cookie Recipe from Food.com/wonderfulgingerbreadcookies