When I got home from Costco the other day, my husband just about went nuts over one item. Meyer Lemons. Unfortunately, he does not understand the beauty in these lemons and how they are absolutely incomparable to other lemons. Even after attempting to explain why I bought them he couldn't justify the purchase. You see, we have about 10 massive citrus trees in our yard, all with branches sagging of fruit. Three of the ten trees are lemon. But like I said before, they are not Meyer Lemons.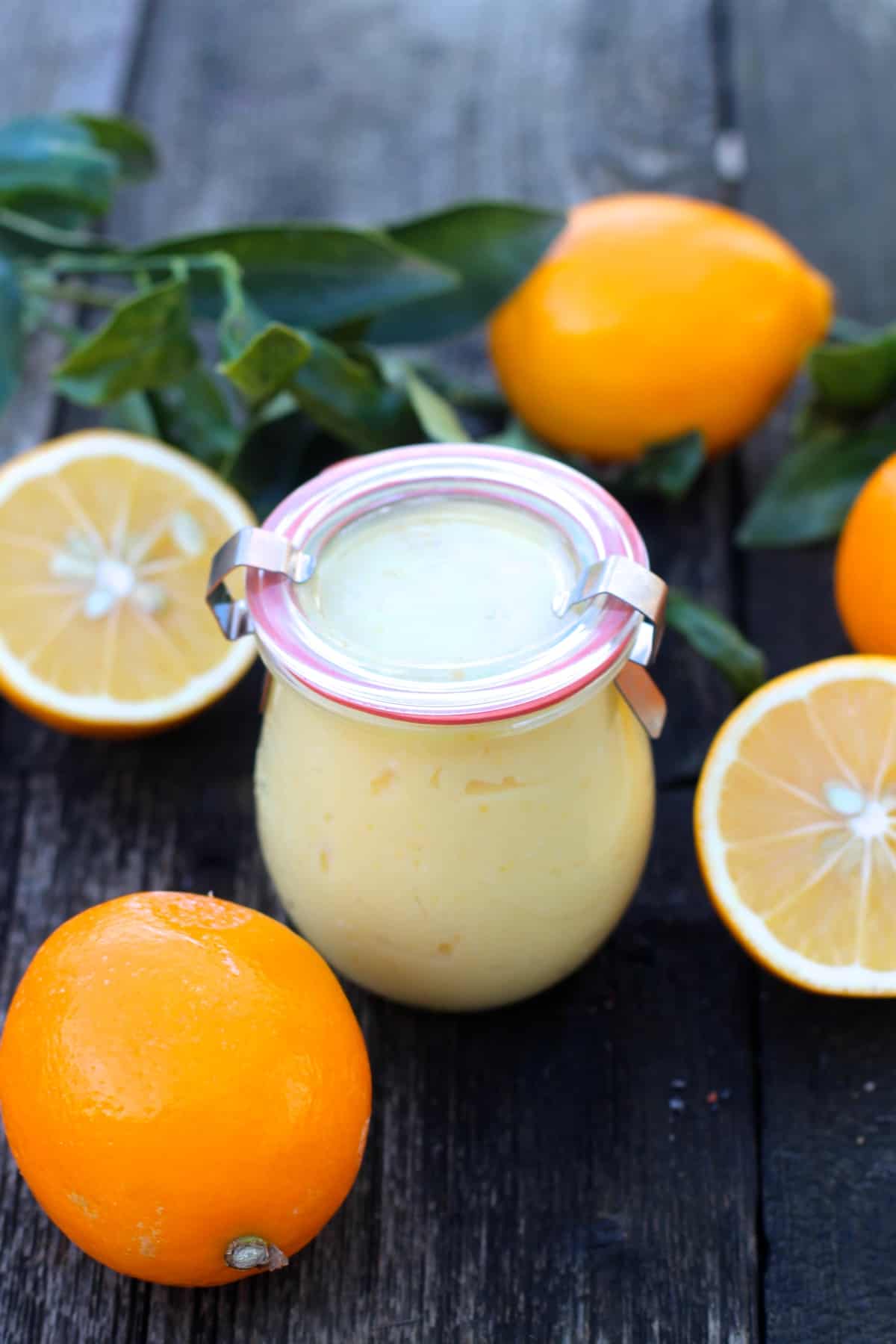 So I set out to show him the difference. I made two different lemon curds. One with our lemons and one with the meyer lemons. While both are equally delicious, the meyer lemon curd produces a richer, sweeter, more creamier curd. With an unidentified side by side comparison, I asked my husband to pick his favorite. Naturally, he picked the meyer lemon curd and thus my never loosing an argument streak was maintained.
The next time you see someone selling lemons, stock up. Or if you are lucky and have a tree, share them! They are like citrus gold!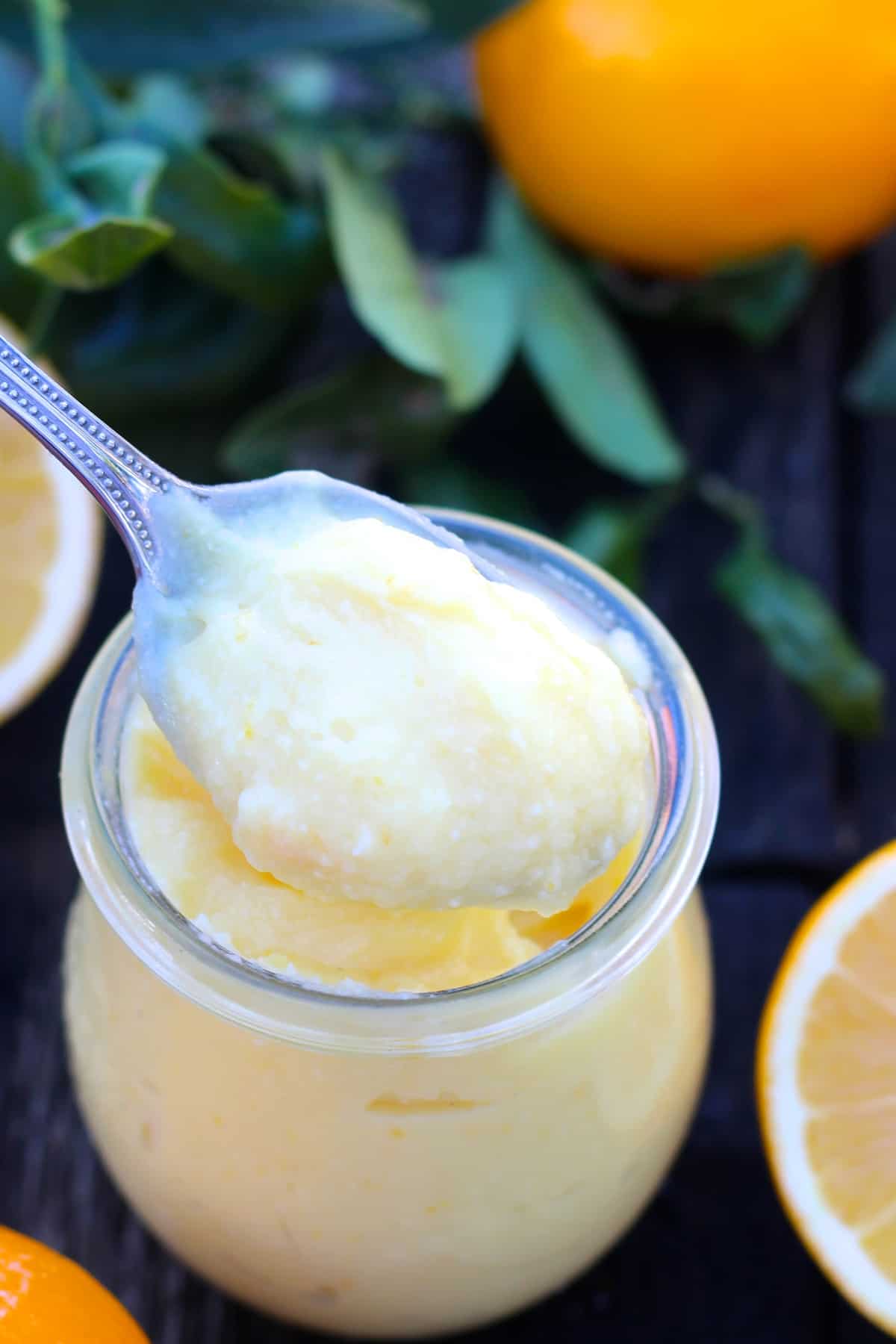 This curd is extremely easy to make and is 10x better then any of the store-bought stuff. Spread it on toast, top a cheesecake with it, fill a cake, or simply eat it with a spoon. Anyway you eat it, you will not be disappointed! Check back tomorrow for the recipe for this Raspberry Lemon Curd Tiramisu!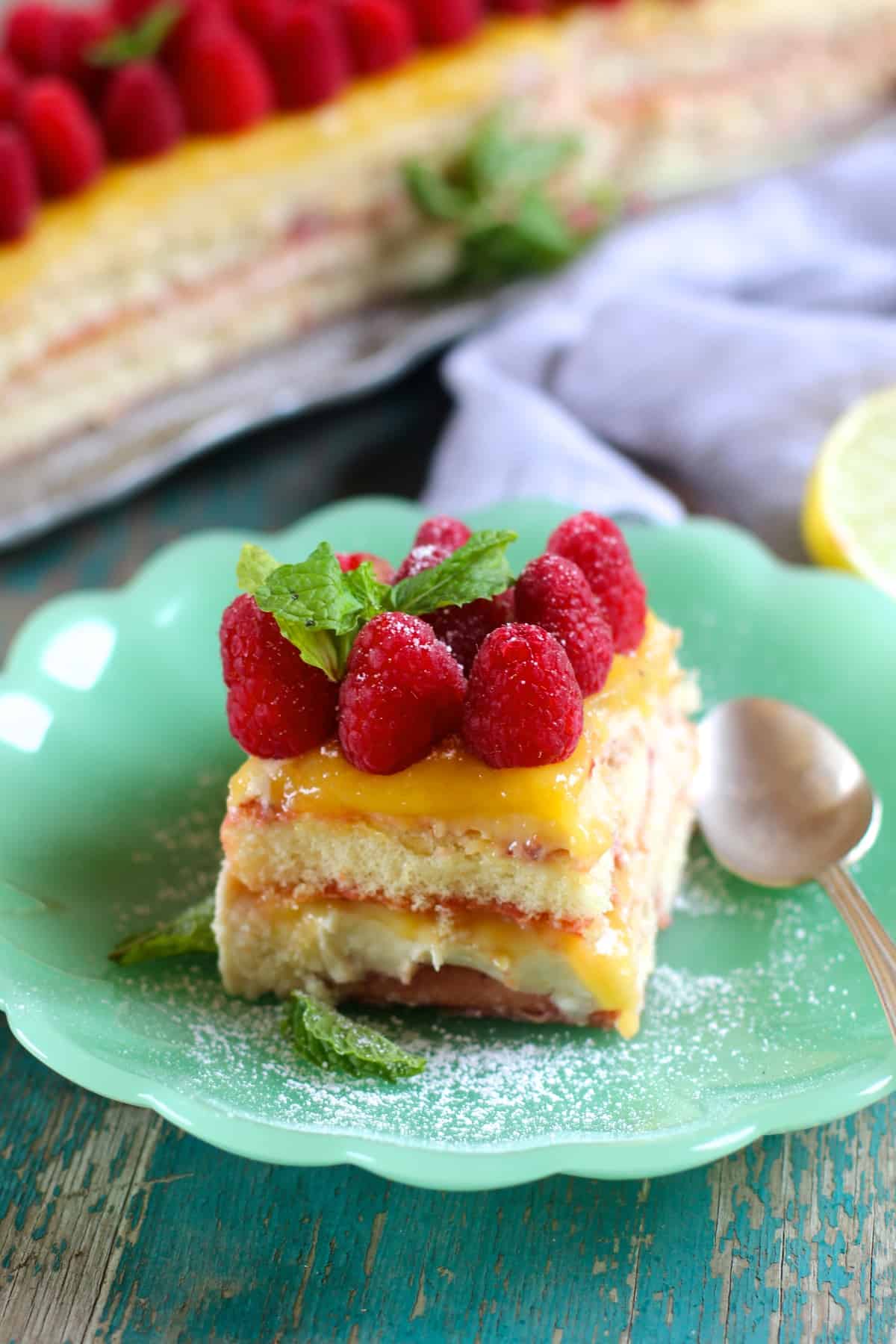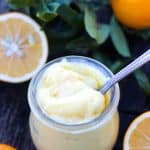 Meyer Lemon Curd
A beautiful tangy sweet curd that is good enough to eat with a spoon!
Ingredients
½

cup

Meyer Lemon Juice

1

tablespoon

meyer lemon zest

½

cup

sugar

3

large egg yolks

1

stick unsalted butter

, cut into 4 pieces
Instructions
Whisk together zest, juice, sugar, and egg yolks in a metal bowl and add butter.

Set bowl over a saucepan of simmering water and cook, whisking, until smooth and coats the back of spoon, about 5 minutes.

Spoon curd through a fine sieve set into another bowl, if desired.

Serve warm or store curd in a covered 8 ounce jar in the refrigerator for up to 1 week.