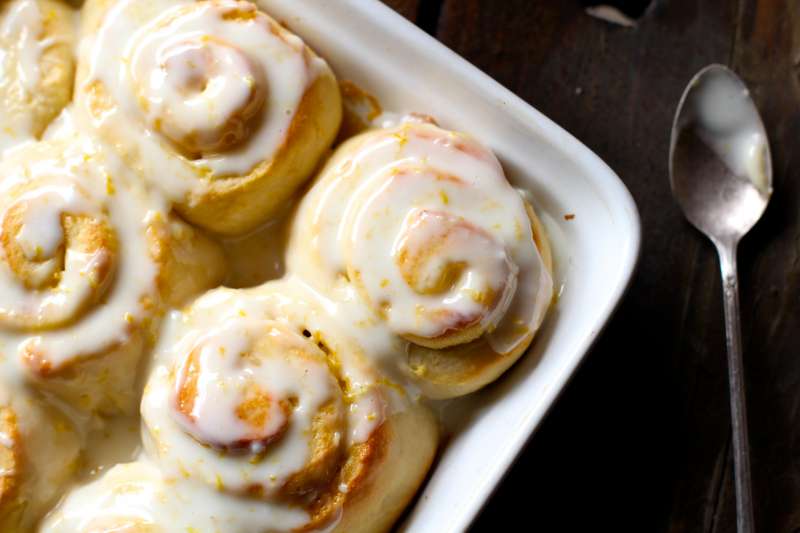 Easter is almost here! Do you have your baskets ready? I don't. In fact, I have been avoiding buying anything because I know I will eat it beforehand. Easter candy is my weakness!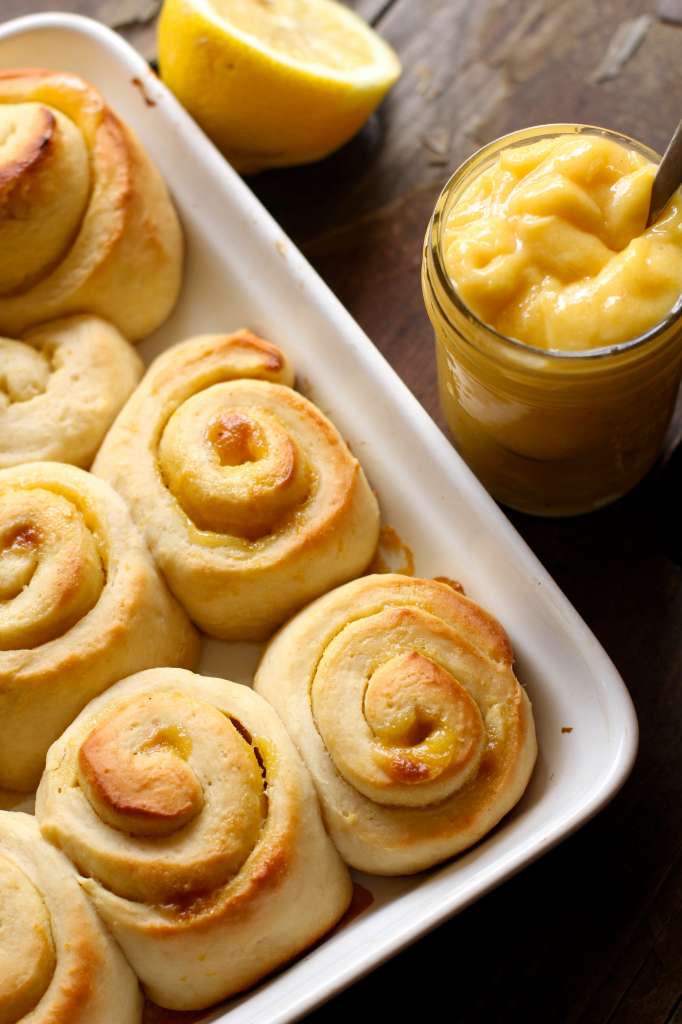 I do however, know what we are having for breakfast. These sweet rolls. They are the perfect Easter morning breakfast. The bread is soft and fluffy it is beautifully combined with a tart lemon curd and creamy lemon cream cheese glaze.  I used this recipe for the lemon curd, but you can easily use canned lemon curd too (Trader Joes is the cheapest I have found).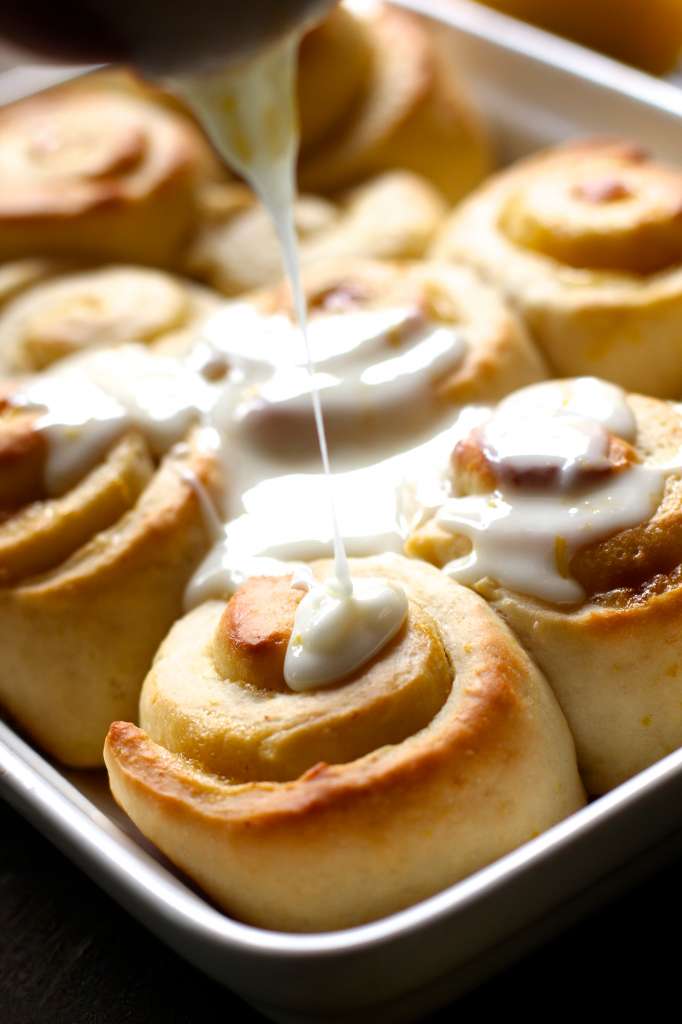 Speaking of curd, a couple of weeks ago I went on a curd making frenzy. Any and all fruit that I had in my fridge was turned into a curd (recipes will be posted soon). Because I had so much fruit curd in the fridge, I decided to can the lemon curd that I was making, and therefore doubled the recipe. Well, I didn't time things correctly with the heating of the jars and ended up with yet another large bowl of curd in my fridge. I figured that since these strawberry buttermilk rolls came out so good, a lemon curd roll would turn out great too! Not that I am tooting my own horn  but they were fantastic!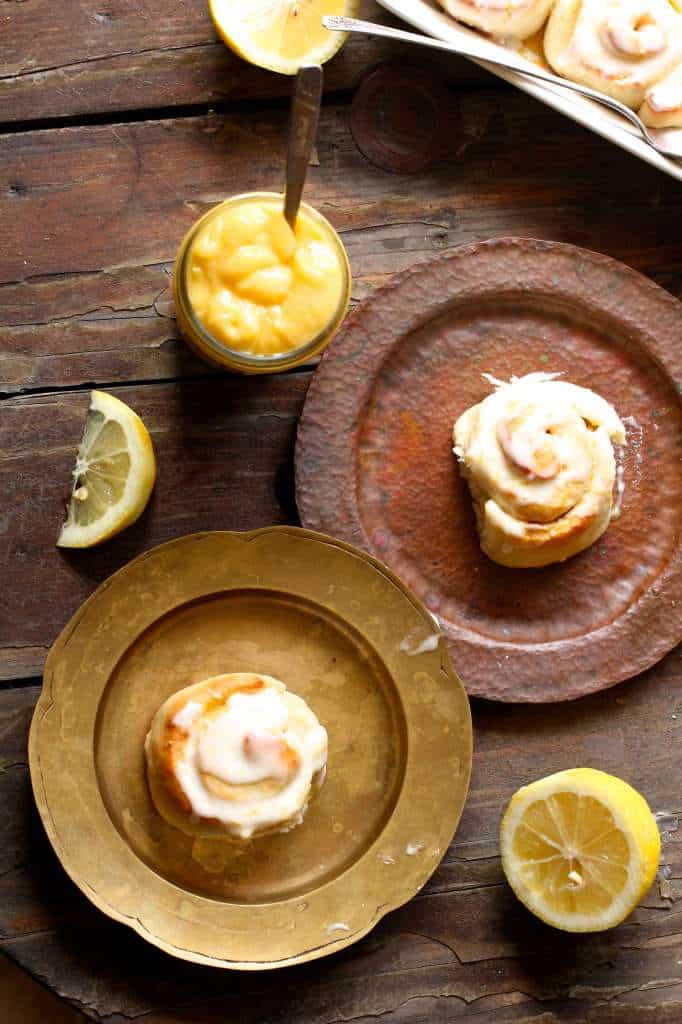 Try them out this weekend! Enjoy 🙂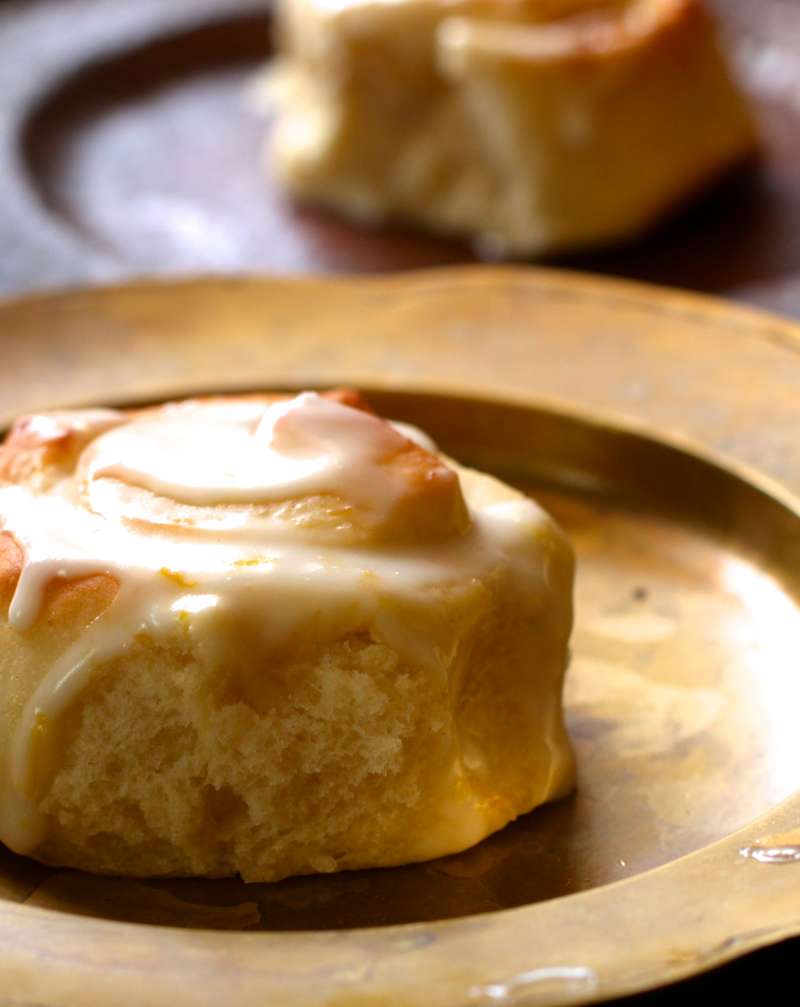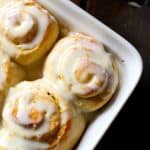 Lemon Sweet Rolls
Ingredients
1

cup

buttermilk

¼

cup

oil

3- 3 ½

cups

all-purpose flour plus more for rolling

¼

cup

granulated sugar

½

teaspoon

salt

2 ¼

teaspoon

instant yeast

1

egg

2

tablespoons

softened butter

1

tablespoon

lemon zest

¾

cup

lemon curd

⅓

cup

cream cheese

, room temperature

1

tablespoons

milk

1

tablespoon

lemon juice

1

teaspoon

lemon zest

2

cups

powdered sugar
Instructions
In a microwave safe dish, heat buttermilk for 30 seconds. You want it to be warm, but not hot.

Once buttermilk is warm, add oil and stir to combine.

In a separate bowl combine 3 cups of flour, ¼ cup sugar, and ½ teaspoon salt.

In a large bowl, mix together buttermilk, oil, zest and yeast with a spoon. Allow to rest for 5 minutes. Add 3 cups of flour mixture and egg to the bowl and knead manually or using dough hook until combined. If dough is still sticky after all the flour has been kneaded in, add remaining ½ cup of flour and knead until the dough it soft and no longer sticking to the sides.

On a lightly floured surface, roll dough out into a large rectangle approximately ½inch thick.

Spread softened butter evenly over the surface of the dough.

Spread lemon curd over the surface of the dough.

Beginning with the horizontal side closest to you, tightly roll dough to opposite side, pinching the seam together at the end.

Cut rolls into 12 even pieces and place in a greased 9x13 pan.

Cover pan with a warm damp cloth and allow rise for about 25 minutes in a dark warm place.

Once rolls have risen, bake at 400 degrees for 15 minutes, or until slightly browned.
Glaze
Whisk cream cheese, milk, lemon juice, zest and powdered sugar until smooth.

Pour over warm rolls.