This week has been crazy busy. Between trying to juggle play dates, packing for trips and upcoming work due dates, dinner time has consisted of top ramen and corn dogs. It finally came to a point where even my kids were begging for something that didn't come from the microwave. We were craving pizza, but the healthy kind. This Heirloom Tomato Pizza is truly the best kind of pizza for a hot summer day!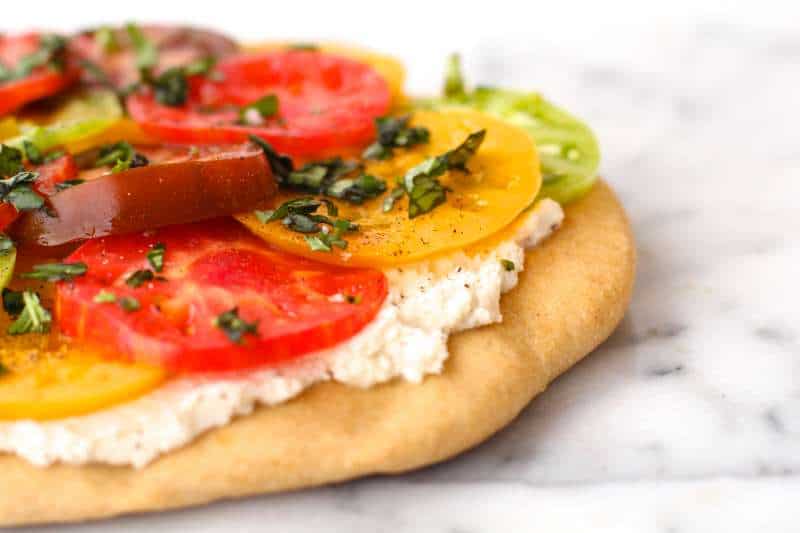 Heirloom tomatoes are one of the things I love most about summer. Their colors and beauty turn every dish into something magical, and their flavor has been kissed by the sun. When combined with simple fresh ingredients such as basil and ricotta this pizza will knock your socks off!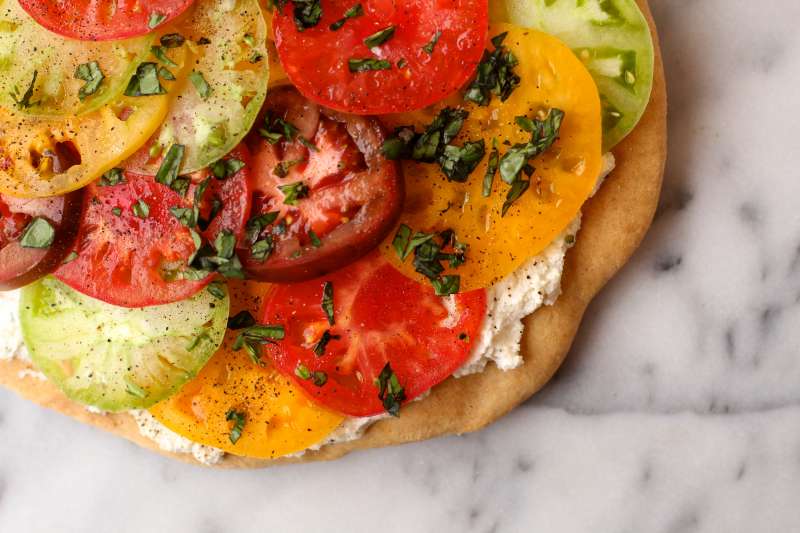 If you have the right kitchen appliances (i.e. something with a dough hook) fresh pizza dough can be made and in the oven in a matter of 45 minutes. With only about 10 minutes of that being actual hands on labor. Then, simply mix the ricotta with some garlic and fresh herbs, slice and arrange the tomatoes, and voila the perfect summer meal or appetizer!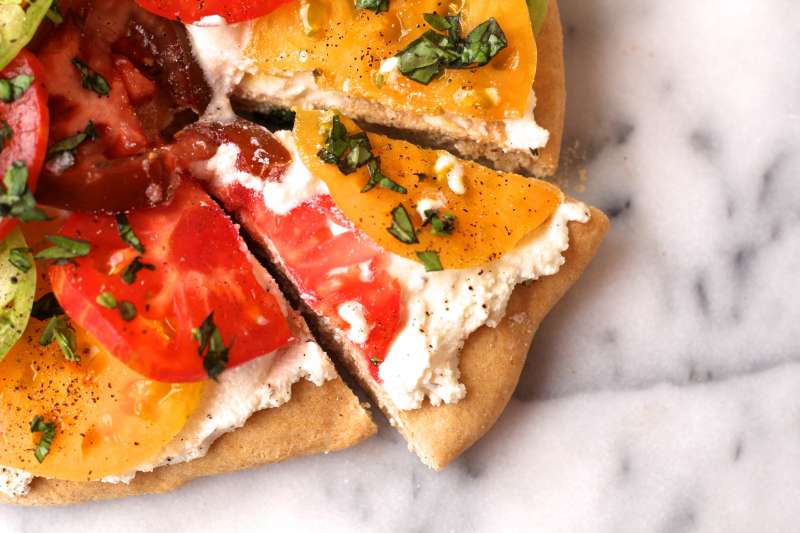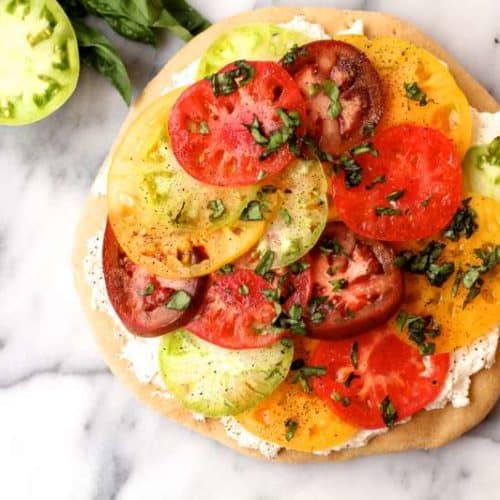 Heirloom Tomato Pizza
Ingredients
1

cup

warm water

2 ¼

teaspoons

instant yeast

1

cup

whole wheat flour

, plus more for rolling

1 ¼

cup

all purpose flour

2

tablespoons

extra virgin olive oil

1

tablespoon

honey

½

teaspoon

salt

1

cup

ricotta

½

teaspoon

salt

½

teaspoon

freshly ground pepper

½

teaspoon

garlic powder

1

teaspoon

fresh or dry oregano

1

tablespoon

fresh chopped basil

3

medium sized heirloom tomatoes

, thinly sliced

1

tablespoon

chopped basil

Drizzled olive oil

Flaked Sea Salt

Freshly ground pepper
Instructions
In the bowl of your electric mixer or food processor fitted with a dough hook, add warm water and instant yeast and allow to bloom (become frothy) for about 5 minutes.

Once yeast has bloomed, add remaining ingredients and mix on medium low speed until dough is smooth and no longer sticking to the side.

Generously grease a large bowl with oil or non stick cooking spray.

Place dough in bowl and cover with a damp cloth and set in a dark corner of your kitchen.

Let dough double in size, about 30 minutes.

Preheat oven to 400 degrees.

Once dough has doubled in size, punch down.

Sprinkle whole wheat flour on a large, clean surface and roll dough out into a round 1 inch thick circle.

Place on a lined cookie sheet or pizza pan and puncture wholes all over the pizza with a fork.

Bake for 15 minutes or until it has slightly browned.

Allow pizza to cool for about 10 minutes before adding toppings.

Mix salt, pepper, garlic powder, oregano and basil with ricotta.

Spread over cooled pizza crust.

Cover ricotta with sliced tomatoes, drizzle with olive oil and sprinkle with flaked sea salt and ground pepper.

Enjoy the taste of summer!