This post has been sponsored by Pillsbury™, however all opinions are my own.
These Ham & Cheese Dinner Rolls are easy to make and are the perfect semi-homeade addition to your holiday dinner. They also make wonderful appetizers!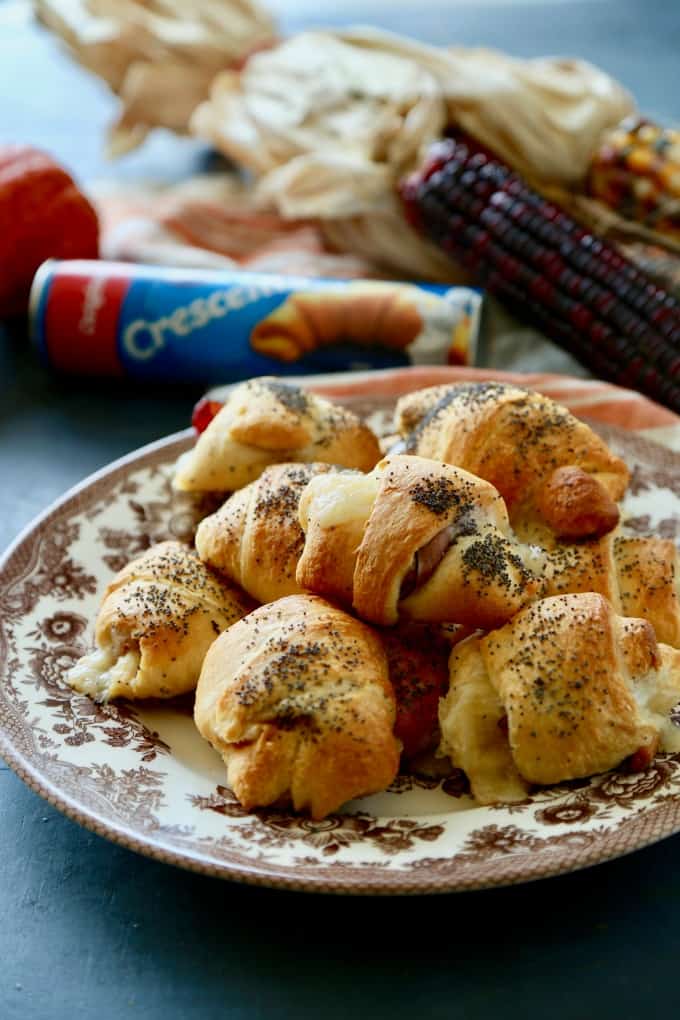 With the holidays just around the corner, I like to have my menu down well in advance. Since I usually am
the only one cooking for a large crowd on Thanksgiving, organization is key. And since I only have one oven,
a precise timeline is absolutely necessary. I am a food blogger, so the bar is set pretty high when it comes to
the food I am serving, which is why I am over the top with my planning.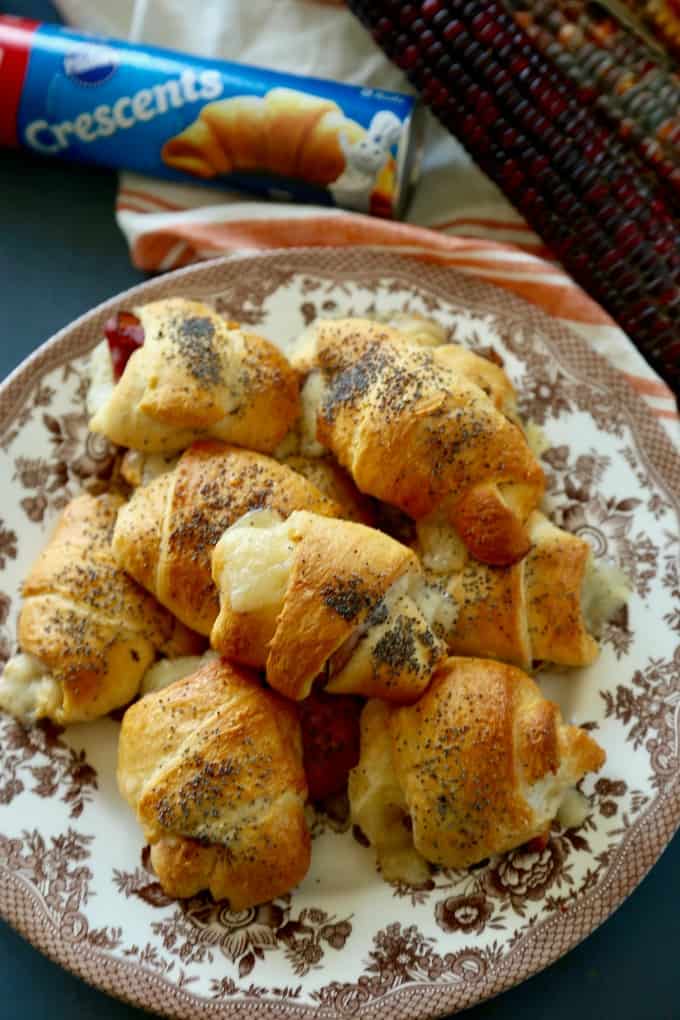 I make mostly everything from scratch that is necessary, but do cut corners when and where I can. However,
I always put a personal touch on the things that I do use that are store bought. One of my favorite short cut
items to use are Pillsbury™ Crescent Rolls. No matter what I make with them, they always turn out perfect. The best part is that they only take a few minutes to bake, so they are incredibly easy to assemble and bake
while your turkey is resting.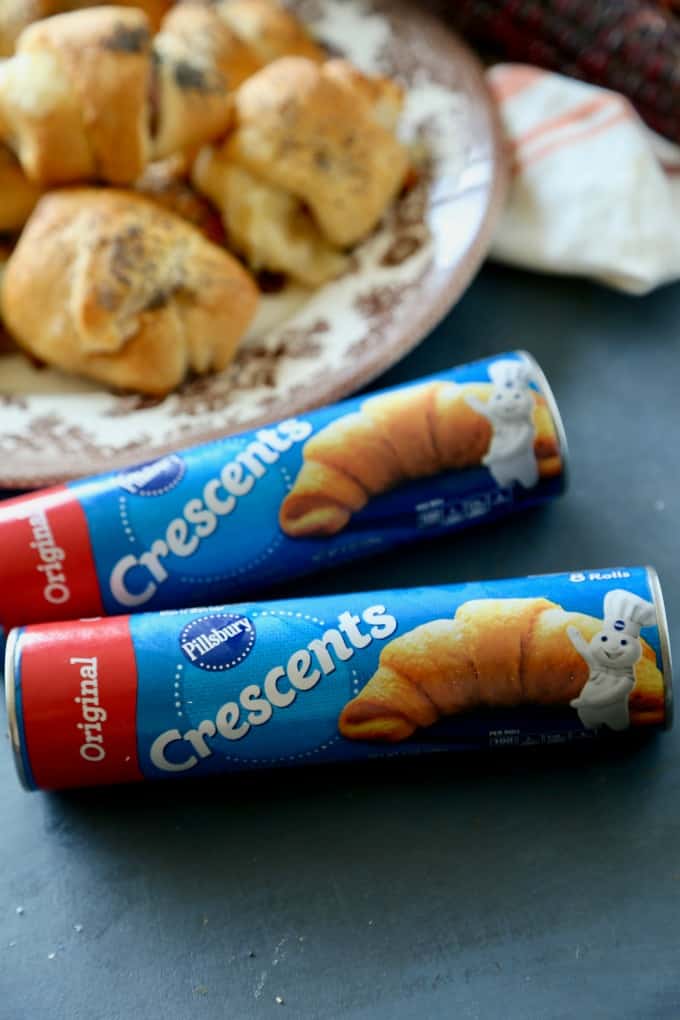 While we love the rolls plain and as is, I also love adding different fillings. On Thanksgiving morning, before
I put the coffee in, I usually make a quick and easy breakfast of pumpkin filled Crescent Rolls. That way,
when my kids get up they don't even have time to complain about breakfast and I have the kitchen to myself.
I also love making these Ham & Cheese Dinner Rolls. They make a wonderful, flavorful companion to all of
the Thanksgiving or Holiday staples. I simply roll the crescent dough with some Swiss cheese and thinly
sliced ham, baste them with butter, and top them with poppy seeds. The cooking aroma alone will ignite
anyone's appetite.
Check out the video below to see how easy they are to make! 
These Ham & Cheese Dinner Rolls are also a wonderful quick and easy appetizer. So, the next time you are
asked to bring a simple dish, or dinner rolls, spruce them up! They are beautiful plated and shows that you
took that extra step to make something even more delicious! Enjoy!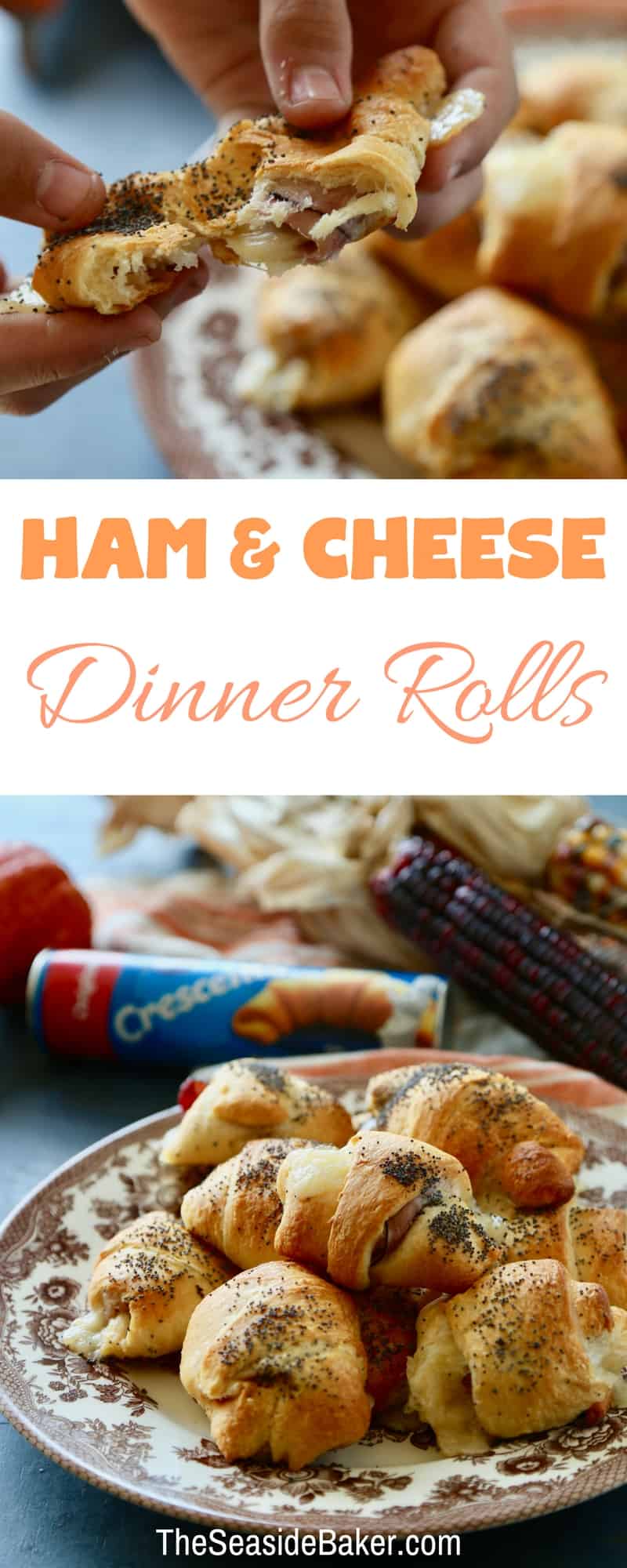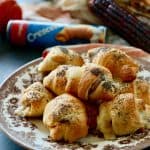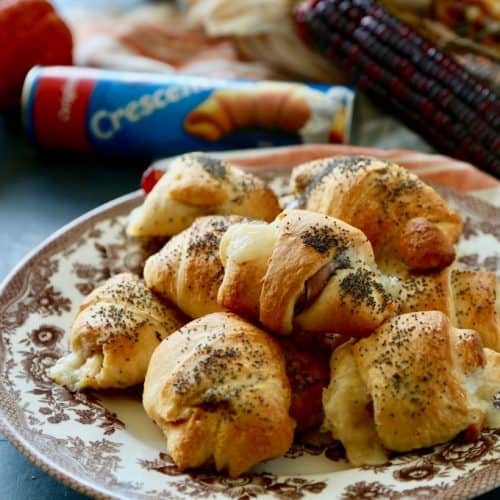 Ham & Cheese Dinner Rolls
A simple semi-homemade roll that is filled with delicious ham and melted Swiss cheese.
Ingredients
2

packages Pillsbury Original Crescent

8 ct

8

slices

Swiss Cheese

cut in half

16

pieces

ham

thinly sliced

2

tablespoon

butter

melted

2

tablespoon

poppy seeds
Instructions
Preheat oven to 375 degrees. Line 2 baking sheets with foil or parchment paper.

Separate crescent dough into precut triangles.

Lay a slice of cheese and ham on the larger side of the dough.

Roll up each crescent, ending at tip of triangle. Place with tips down on baking sheet.

Brush with melted butter and sprinkle with poppy seeds.

Bake 10-13 minutes or until golden brown.

Serve warm.