Want a fun and exciting weekend? Book a night or two at Great Wolf Lodge for an adventurous weekend swimming, going on waterslides, and so much more!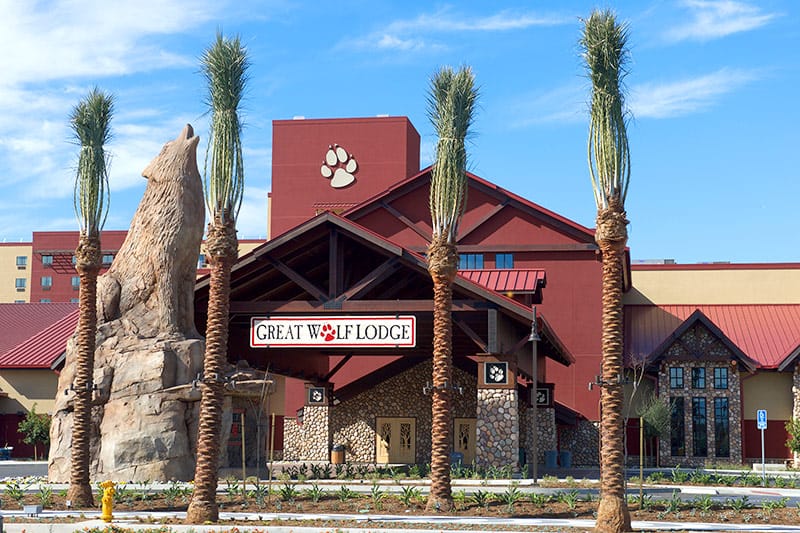 A few weeks ago, my family and I were invited to spend the day at Great Wolf Lodge. Since its opening a few years back, this place has been on our Top Places To Visit. We have been meaning to visit, but just haven't had the time. After spending the day there, 2 of my 3 kids have officially decided that this will be the spot for their birthday weekend.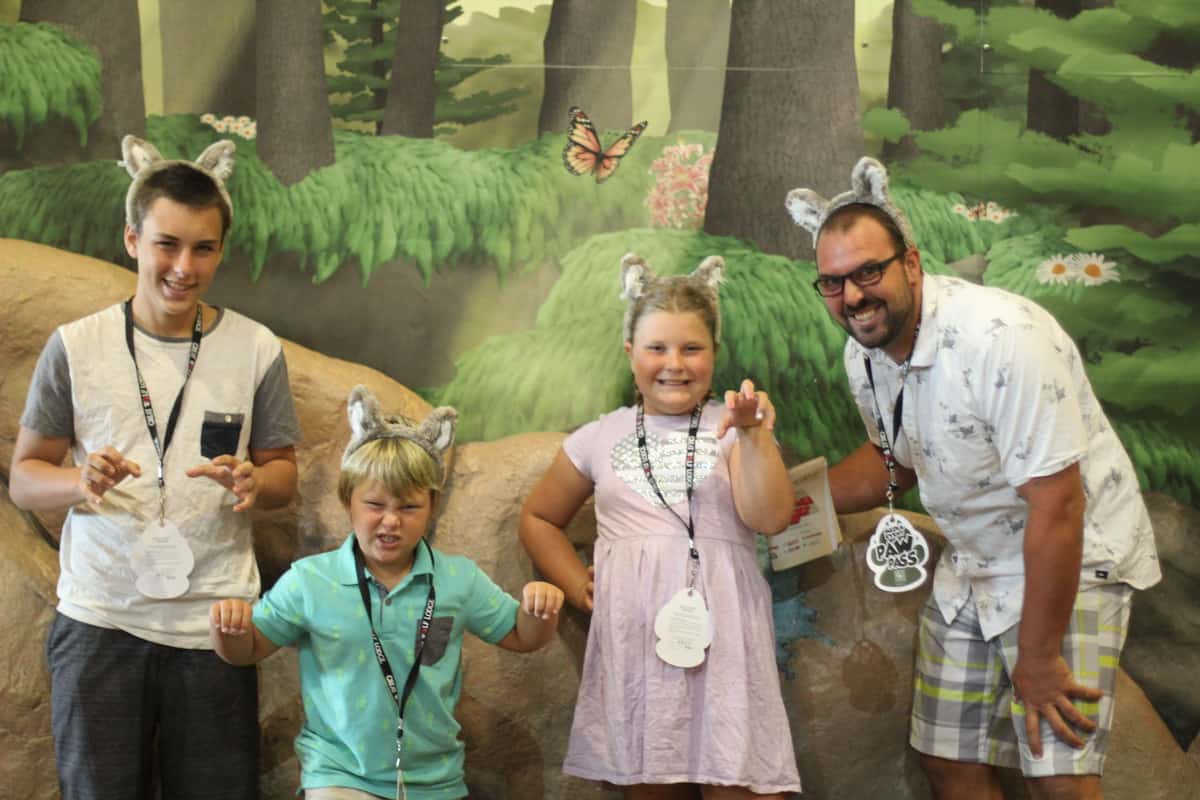 Great Wolf Lodge Resort, just outside of Anaheim and Los Angeles, offers the most fun for your entertainment dollar in the area. Nested in Southern California, Great Wolf Lodge provides the ultimate indoor water park experience. If you are a family looking for a water park hotel then you have come to the right place. While it's rare to have a bad day of weather in Southern California, it's downright impossible to experience bad weather during your stay in Great Wolf Lodges water park resort. Beyond the indoor water park, guests are invited to enjoy spa treatments, shows, arts and crafts and so much more! Don't waste another second searching for things to do in the Anaheim area. Get to Great Wolf Lodge Garden Grove for a family fun resort that is truly focused on providing the best experience possible for you and your family.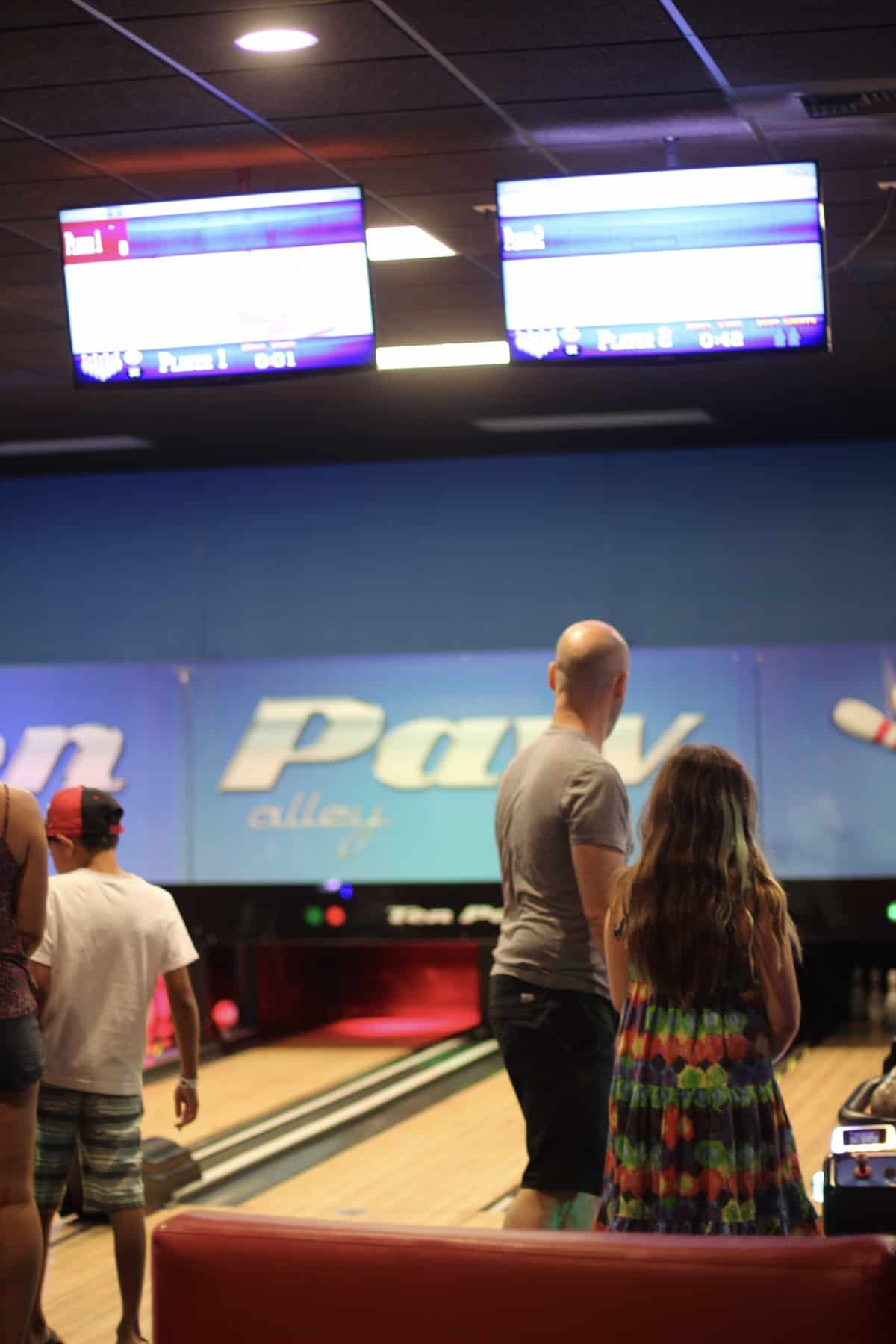 This place not only has the best water slides, but there is also tons to do inside the hotel! They have an indoor arcade, bowling alley, and even a Glow in the Dark mini golf area. There is even an interactive game where you stroll through the lodge on a quest with a magical wand. We immersed ourselves in Vellara, the realm of imagination, and helped the Guardians to protect the realm portals. Along the way,  we befriended the Treetop Pixies, battled the evil dragon, Charlock, fought to defeat the Goblin King, and earned the title of Master Magi! From my teen to my 5 year old, they loved this fun quest.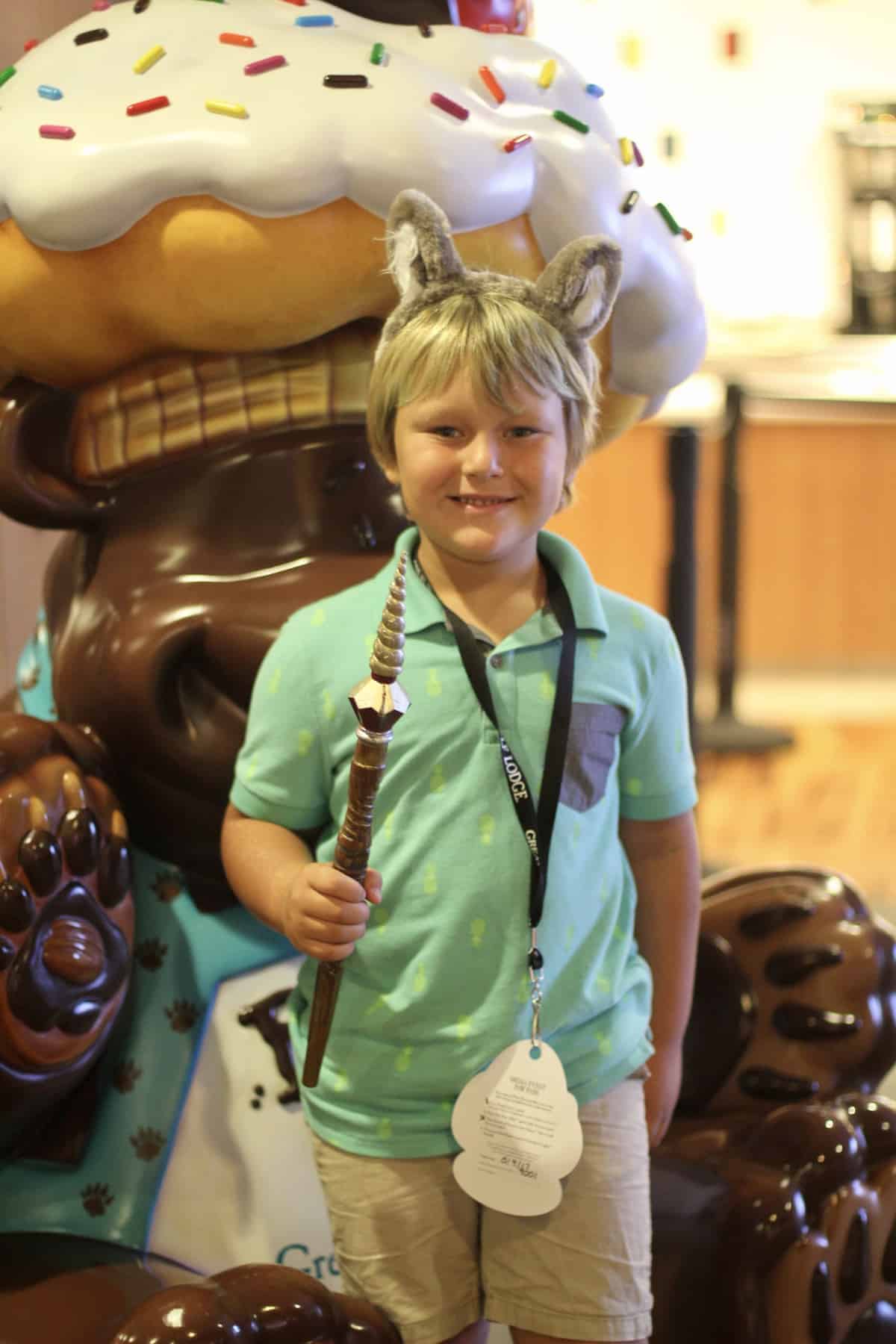 If you have a little girl, make sure to book a kid's (and Mommy) Spa day and Scoops. The ice cream themed spa provides manis and pedis in a giant ice cream sundae chair surrounded by fun ice cream parlor decor.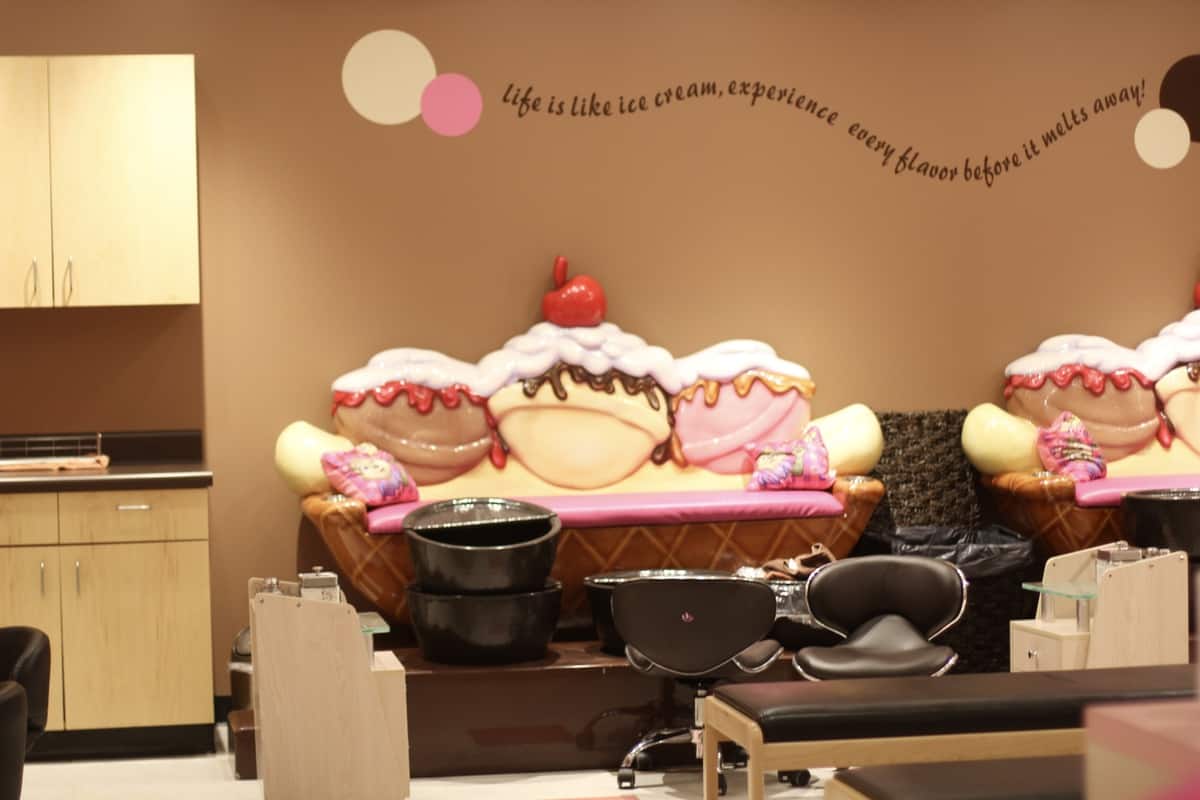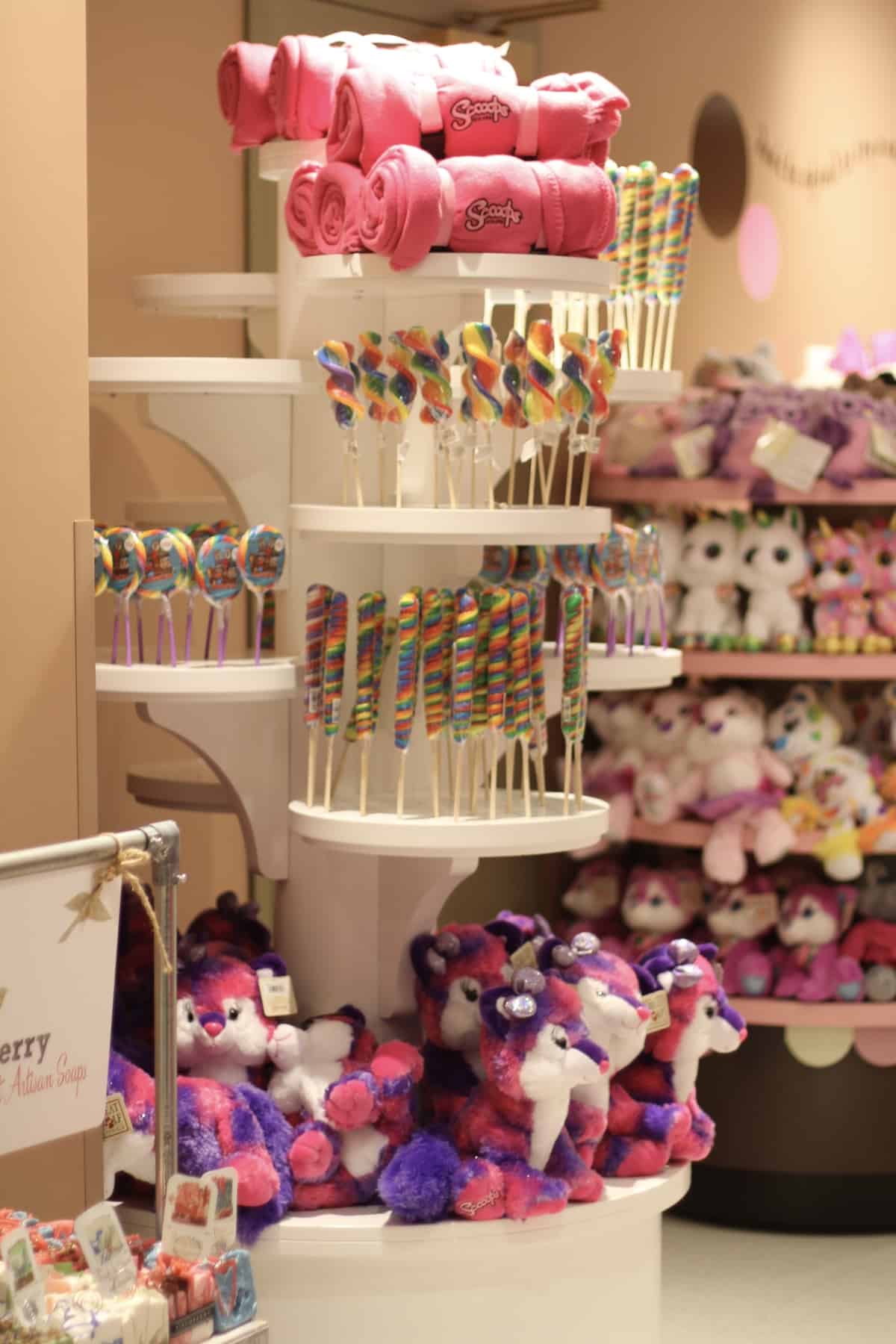 With multiple restaurants, there is always something good to eat. We dined at the Lodge Wood Fire Grill, but there is also a buffet, pizzeria, steakhouse, sweet shop and more.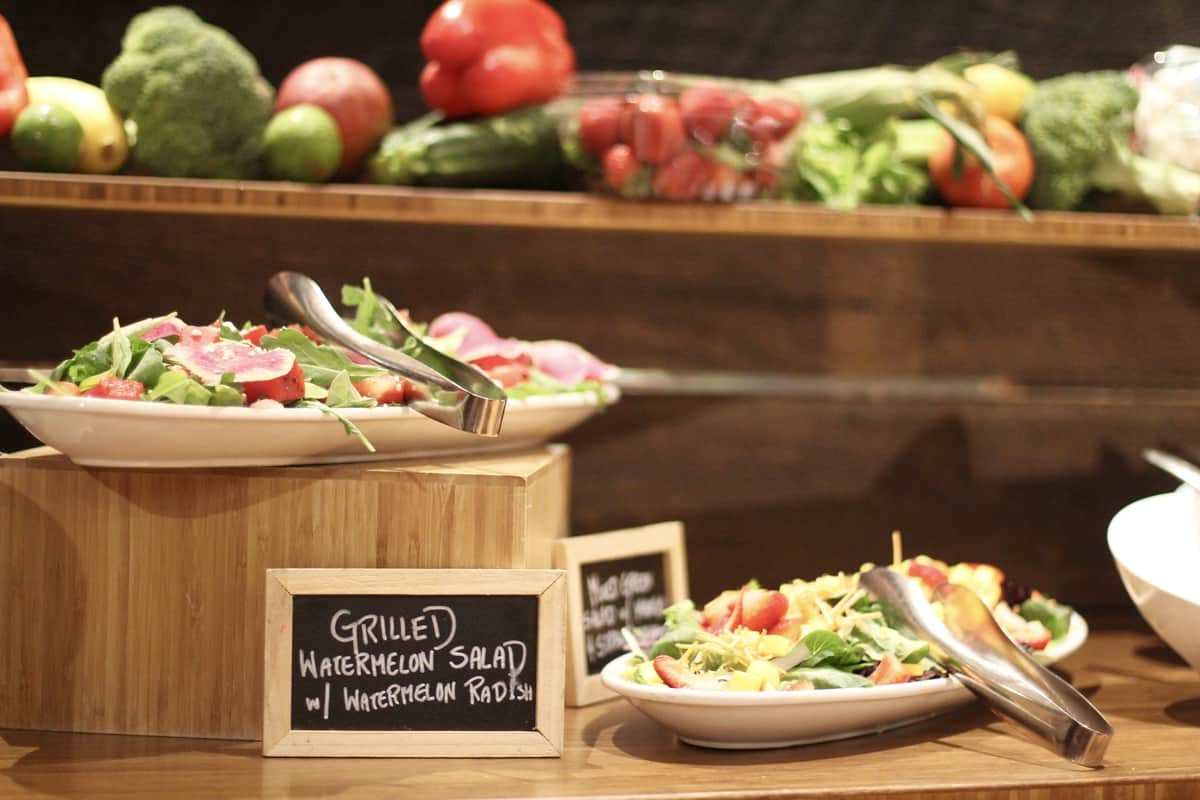 Great Wolf Lodge's new Wine Down Service will also make its debut in Southern California this summer giving parents something to howl about during their stay. The signature wine, cheese and dessert pairing program will allow adult guests to "wine down" after a fun-filled day of play with their children, and allow them to choose from packages that will delivered straight to their room. Featured pairings include the Kids Snoring, More Pinot Noir-ing which pairs decadent chocolate truffles and a velvety Pinot Noir, and the Rekindle the Bonfire, which pairs luscious dark chocolate-covered strawberries with a bottle of Chloe Prosecco. Instead of a knock on the door, guests will receive a text message from Great Wolf Lodge to let them know the delivery has arrived to avoid waking children mid-slumber.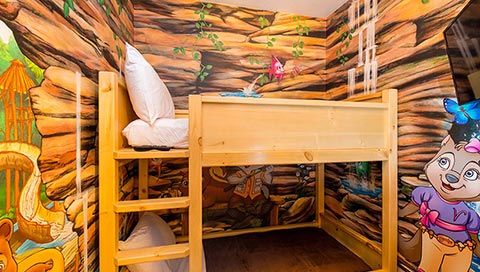 Additionally, guests with a larger wolf pack can now reserve a Deluxe Wolf Den King Suite, a new themed suite that sleeps up to eight people. The 18 Deluxe Wolf Den King Suites were added to meet the overwhelming interest from larger families to enjoy the resort's themed suites. The Deluxe Wolf Den King Suite includes a built-in wolf's den with bunk beds for the kids, and special animations that activate with MagiQuest wands and the plush Great Wolf Kids from Clubhouse Crew, a king-size bed in a private room, and a queen-size bed and sofa sleeper in the main suite area.
Unfortunately, we were having so much fun in the waterpark that I was unable to snap some pictures, but stay tuned for our visit in October for the Howl-O-Ween visit for more fun! Enjoy!
Some of the photos and information used in this post were courtesy of Great Wolf Lodge. Thank you GWL for a wonderful day creating memories with my family!