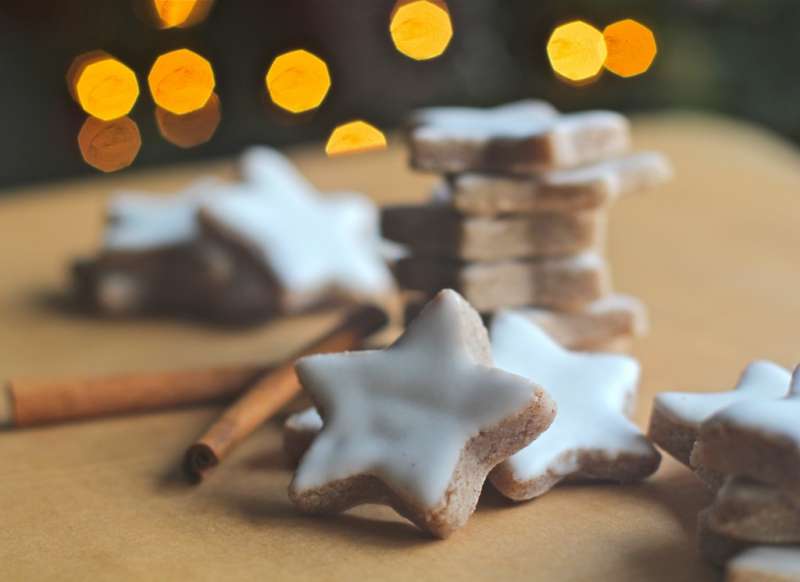 After almost 11 years of marriage my husband knows how to push my buttons. The thing that urks me more than anything is when he throws out the back-handed complement "This is really good, but it is not my mom's." I then instantly increase in height and muscle mass, my skin color turns green, and I stomp through the city smashing buildings and throwing cars until I reach him, in the middle of the street, and I proceed to pick him up with my fist and squeeze him till he turns blue. Then I come back to reality, go into my room and scream into my pillow for five minutes.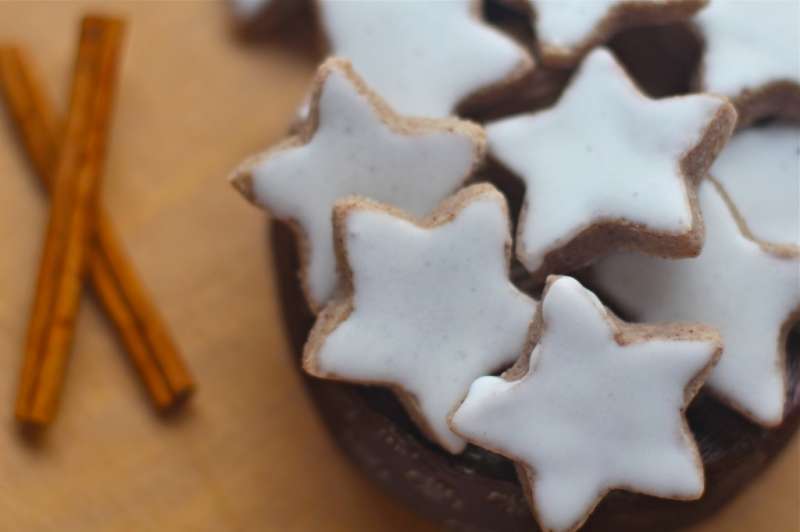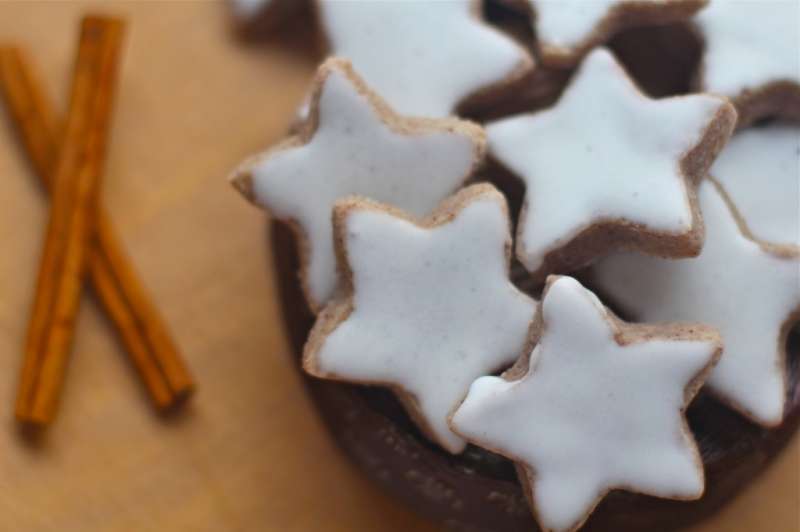 So since moving back to the States, cher mommy no longer makes him his holiday cookies. I have gladly taken on the tradition in hopes that over the years he will forget how mommy's cookies taste and fully appreciate/prefer mine.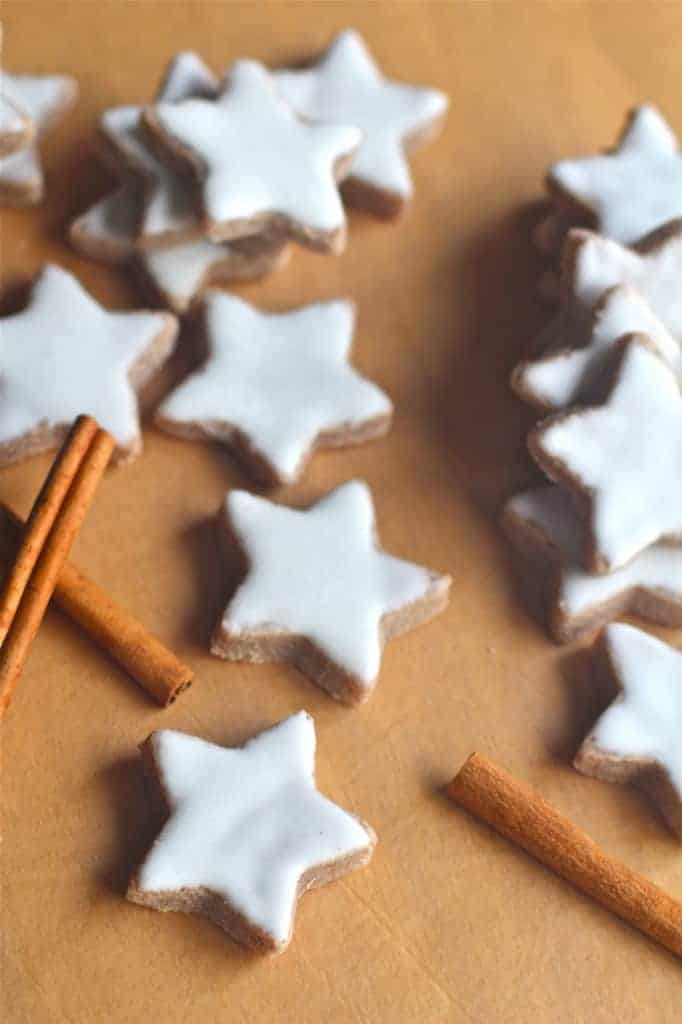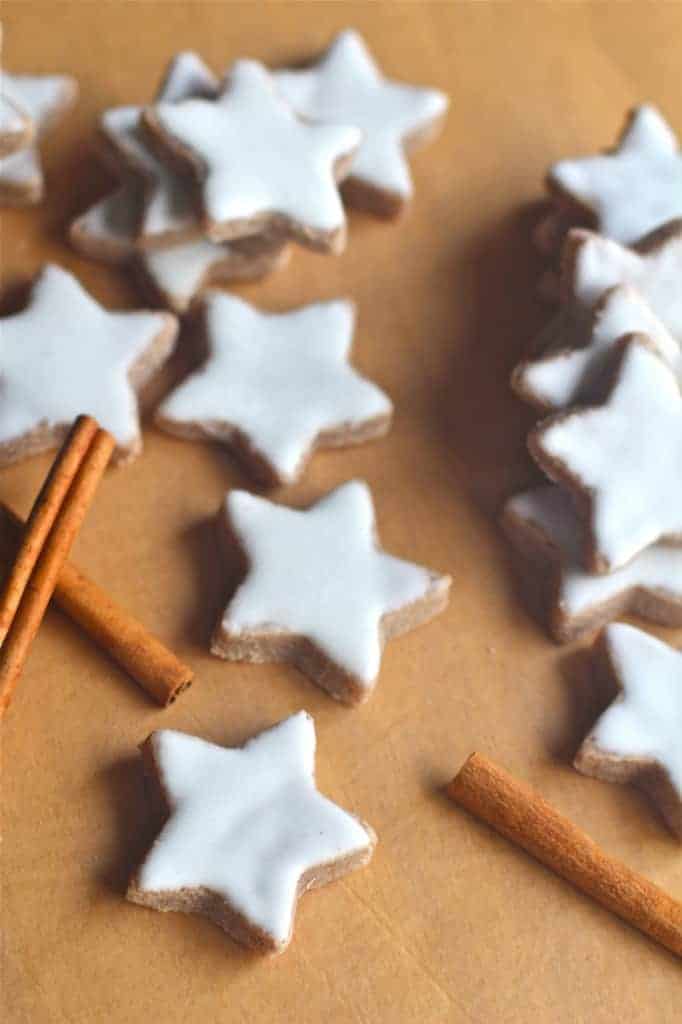 These cookies are perfect for the Gluten Free person on your Christmas list. They are chewy and delicious! Now, you can totally ground your almonds and make your own almond flour, but when I try that I usually end up with almond butter. Red Mill's almond flour is one of my favorite products and results in perfect baked goods. It is also my favorite for french macarons.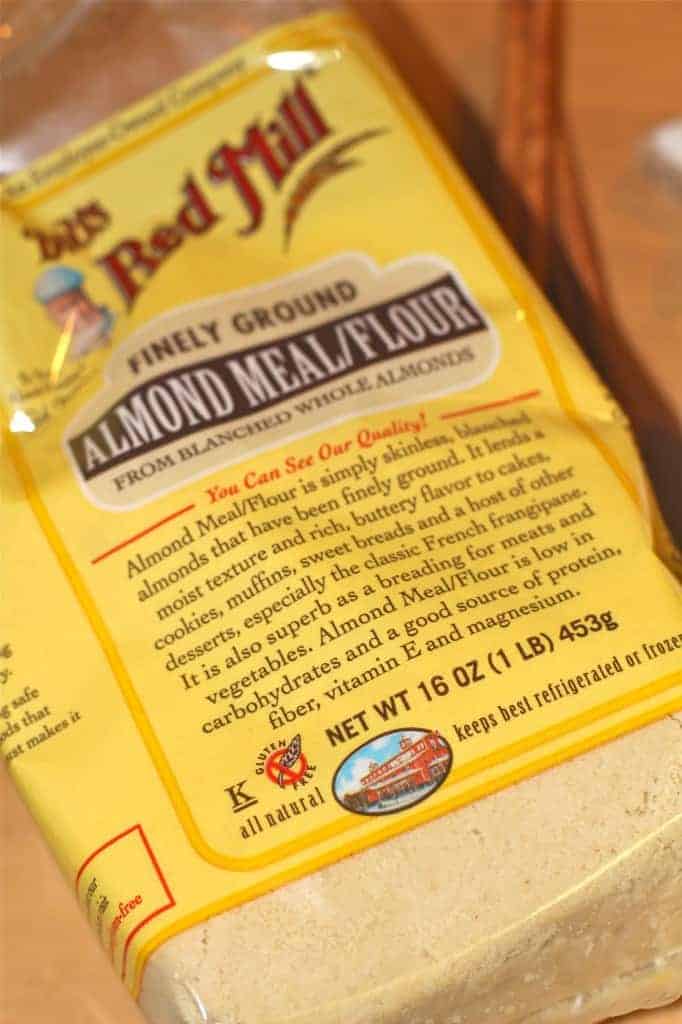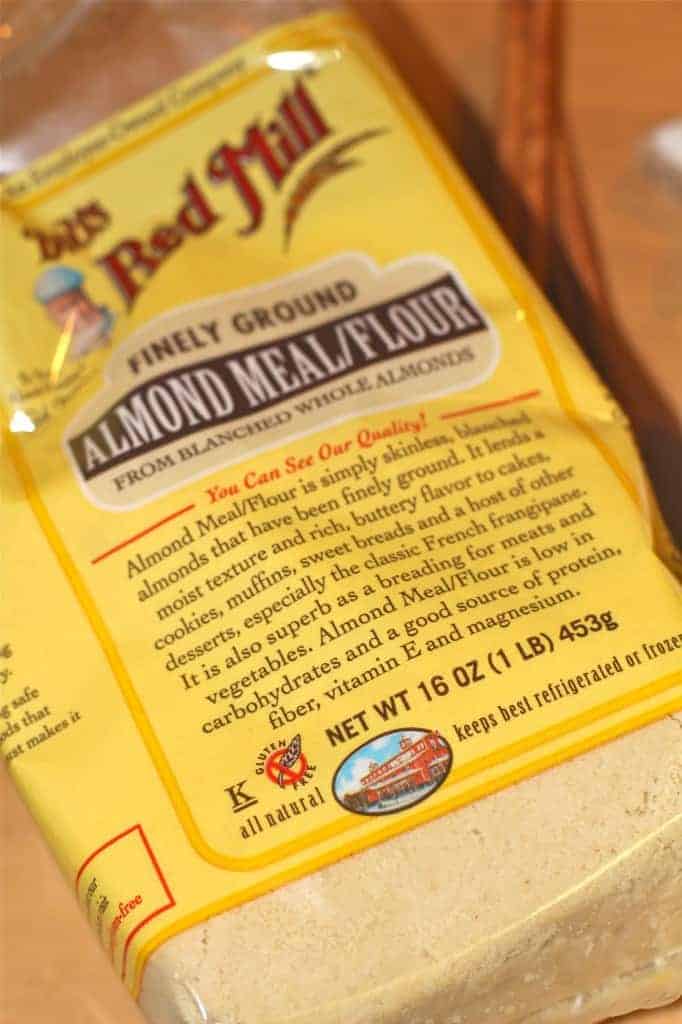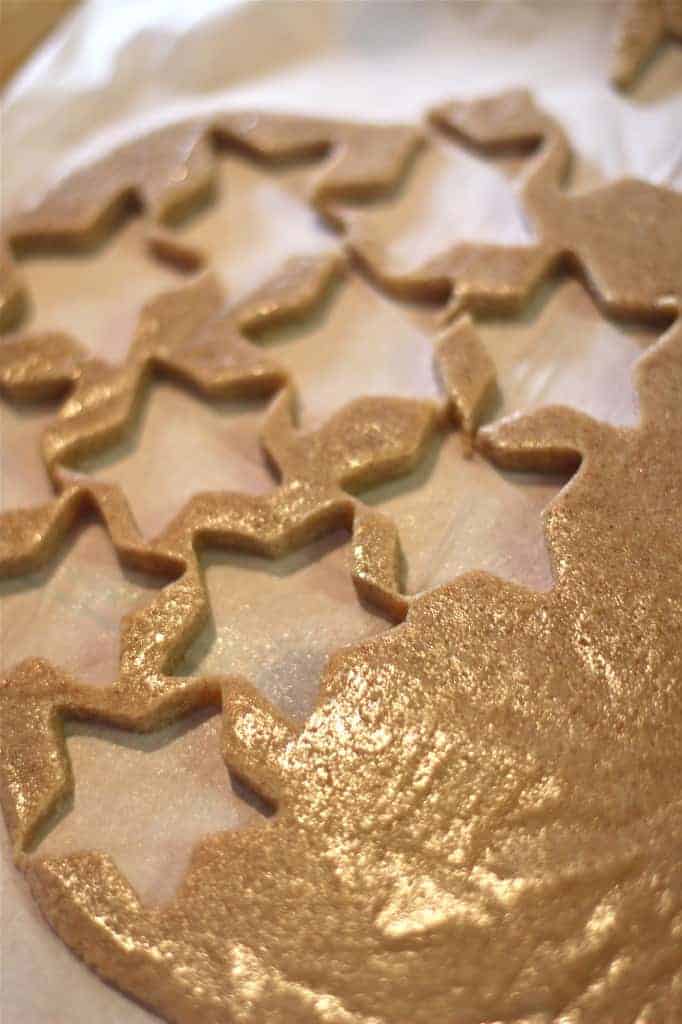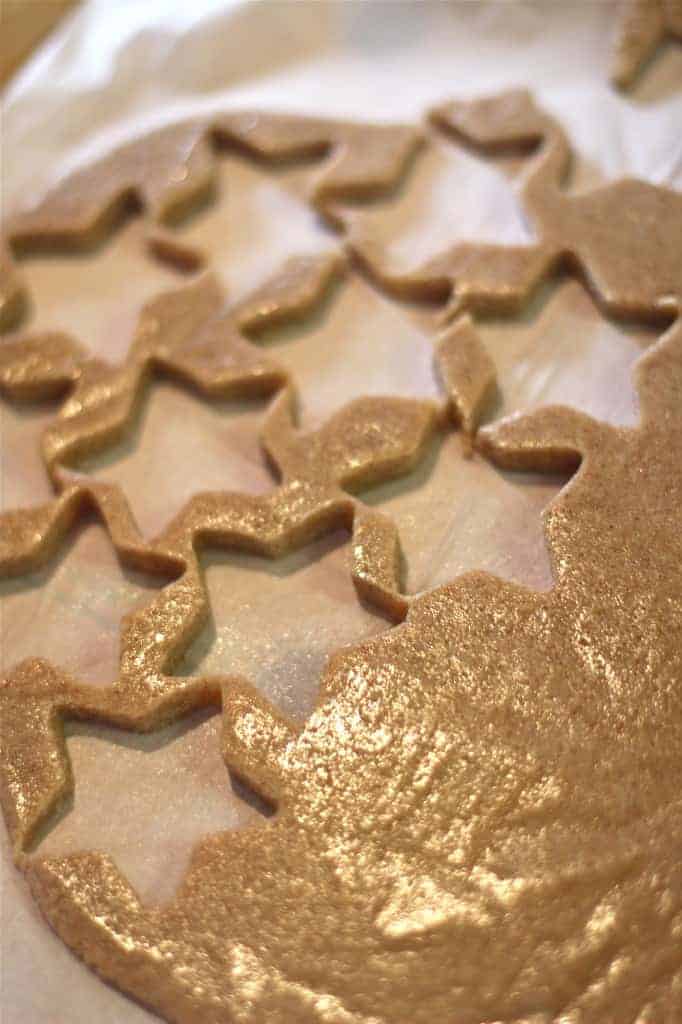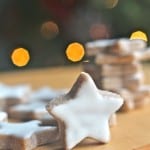 Gluten Free Cinnamon Stars

Ingredients

Etoile à la Cannelle-
2 ¾ cups almond flour , or finely ground almonds, or 275 grams
2 cups powdered sugar , or 250 grams
2 egg whites , room temperature
1 tablespoon cinnamon
1 teaspoon almond extract
Instructions
Beat your egg whites in a clean and dry bowl of an electric mixer on high until stiff.

On low, slowly add your powdered sugar.

Your mass will be smooth and glossy.

At this point, remove about ¾ cup of the egg white mixture, cover and set aside.

Slowly fold in the almond, cinnamon and almond extract to the remaining egg white mixture.

Mix until completely incorporated.

The mass should be able to hold shape and begin to form a ball. If the mixture is too dry, borrow some of the egg white mixture from that bowl that you set aside, but only by increments of 1 tablespoon at a time.

Ideally, you want this dough to resemble sugar cookie dough when done mixing and right before rolling out.

Roll out dough relatively thick...about ¾ of an inch, between two pieces of wax paper. Refrigerate for one hour.

Once dough is cold cut out your star shapes and place them on your baking sheet.

If your cookie cutter begins to stick, wash and dry it then dip it into some powdered sugar.

When you are done cutting out all of the cookies, grab a basting brush and your reserved egg white/sugar mixture.

Paint a thin layer of egg white mix on the top of each cookie.

Allow the cookies to dry at room temperature for 3-8 hours.

Trust me these cookies are worth it.

Cookies drying before baking

Once the cookies have dried, bake them for 7 minutes at 340 degrees.