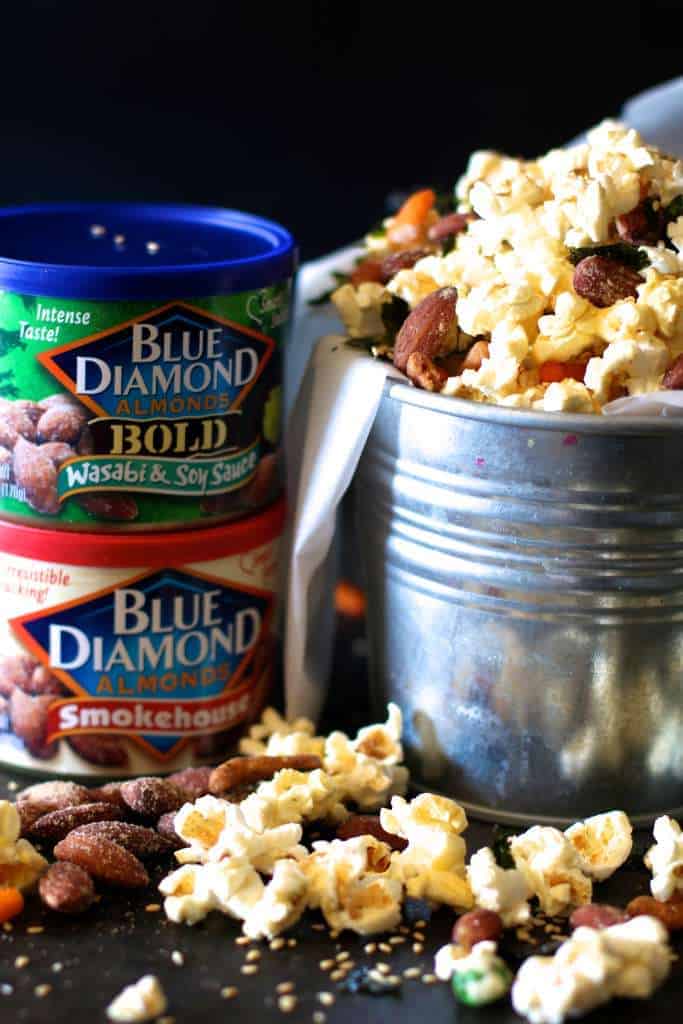 Move over fake nacho cheese sauce, we've got a fabulous game day snack that will not have you running to the local pharmacy for some antacids!
Popcorn is one of my guilty pleasures and I absolutely love munching on it while watching the game with my husband. He, on the other hand, is not a big fan. In Switzerland (where he is from), corn is for cows, not humans. He is slowly coming around to snacking on popcorn but it has taken a good 10 years.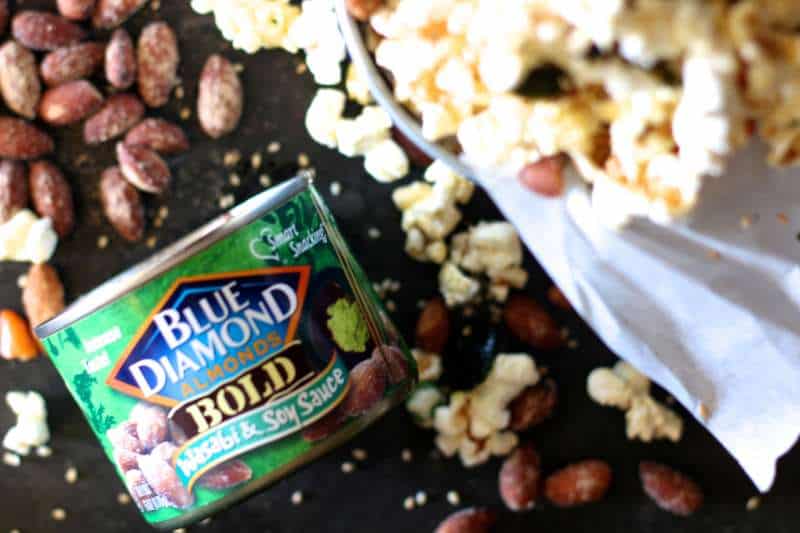 When I brought a bowl of this Spicy Wasabi and Soy Sauce Almond Popcorn trail mix, he could not get enough. I could not get over how he kept going for more! I mean I thought it was delicious, but the fact that he couldn't get enough meant that it was fantastic!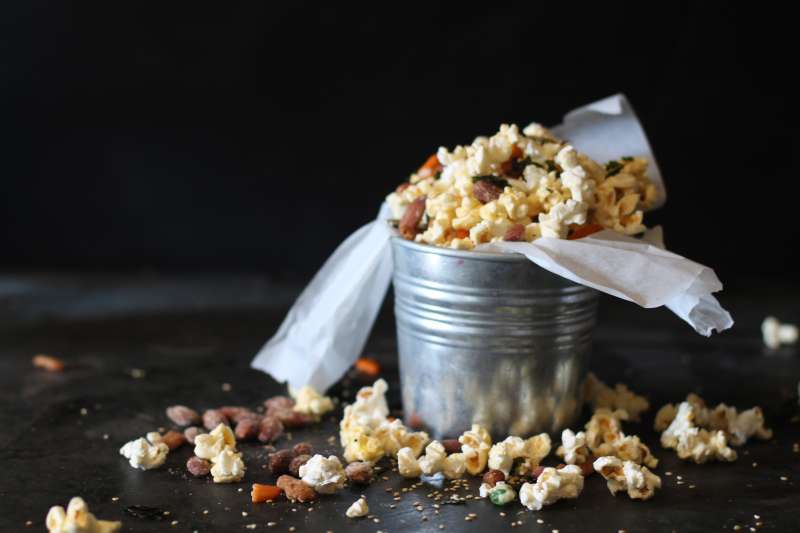 It was so easy to make too. I combined some already popped popcorn, Spicy Wasabi & Soy Sauce Blue Diamond Almonds, Oriental Rice Cracker Mix, furikake, and toasted sesame seeds. The trail mix resulted in a crunchy, salty, and spicy flavor bomb bite. The best part about it is that compared to most game day food, this Spicy Popcorn Trail mix isn't chock full of useless calories!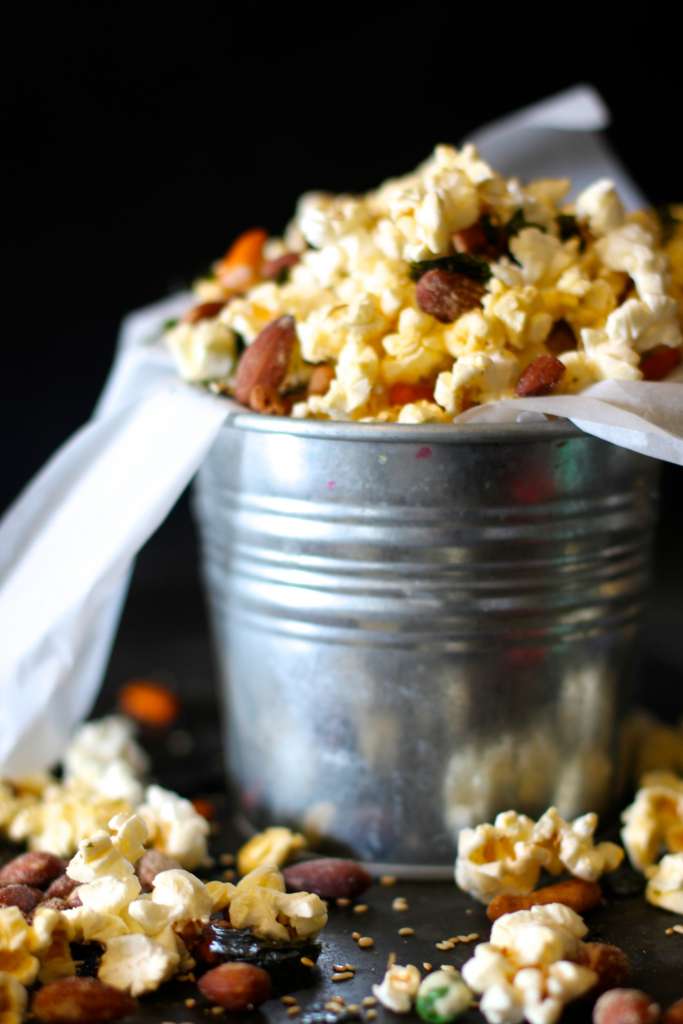 This post is sponsored by Blue Diamond Almonds. Ditch the chips and grab some Game Changing Flavors this football season! Enter for a chance to win the Ultimate Football Party Prize Pack, get great savings and ideas for delicious snack hacks at GameChangingFlavors.com.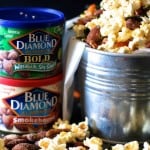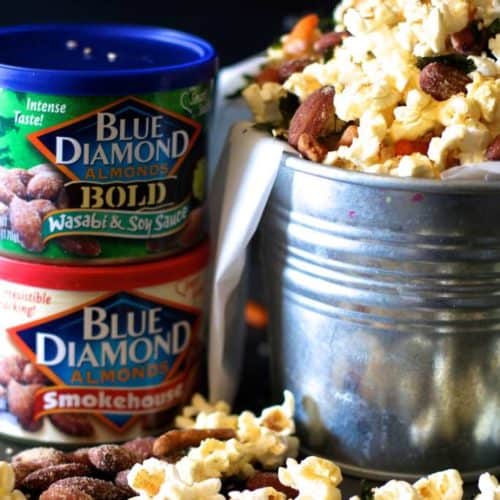 Game Changing Popcorn
Ingredients
4

cups

cooked popcorn

½

cup

Blue Diamond Wasabi & Soy Sauce flavored Almonds

½

cup

Oriental Rice Crackers

2

tablespoons

toasted sesame seeds

1

tablespoon

Furikake or crushed dried seaweed
Instructions
Combine all ingredients in a large bowl and enjoy!