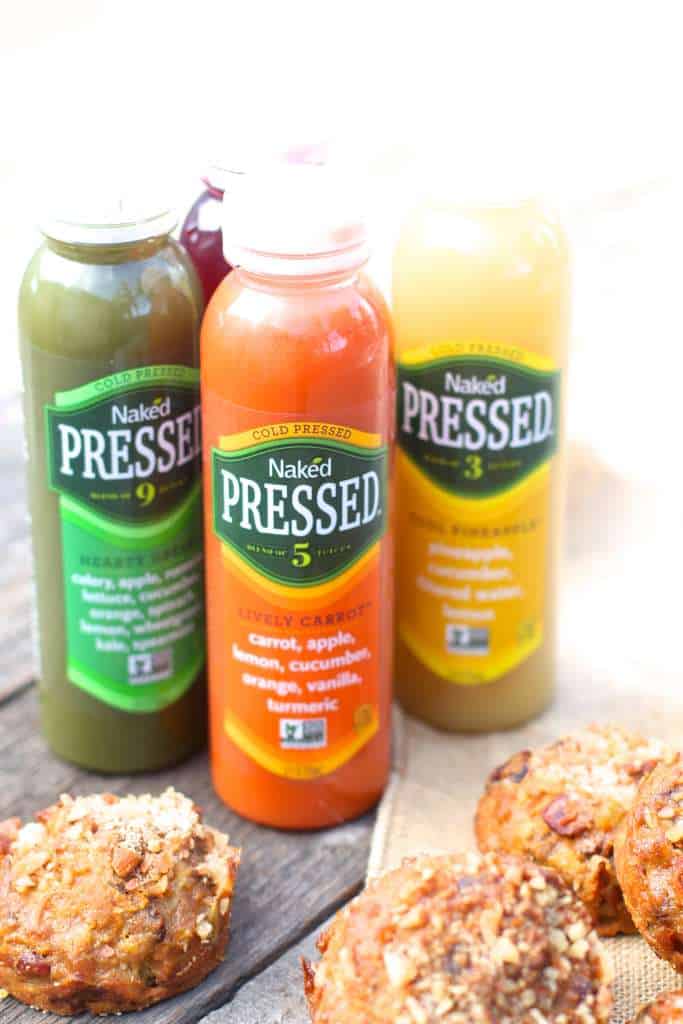 Although we are only three months into the new year, The Seaside Baker family has made some drastic changes. One of the biggest changes that we have made is in our diet. Compared to before, we are eating a lot cleaner. I no longer buy cereal, and make a conscious effort to make my kids a healthy breakfast every morning. This is not something that was very common in the past. In fact, breakfast was one of the things I hated to make most, partially because I never ate it myself!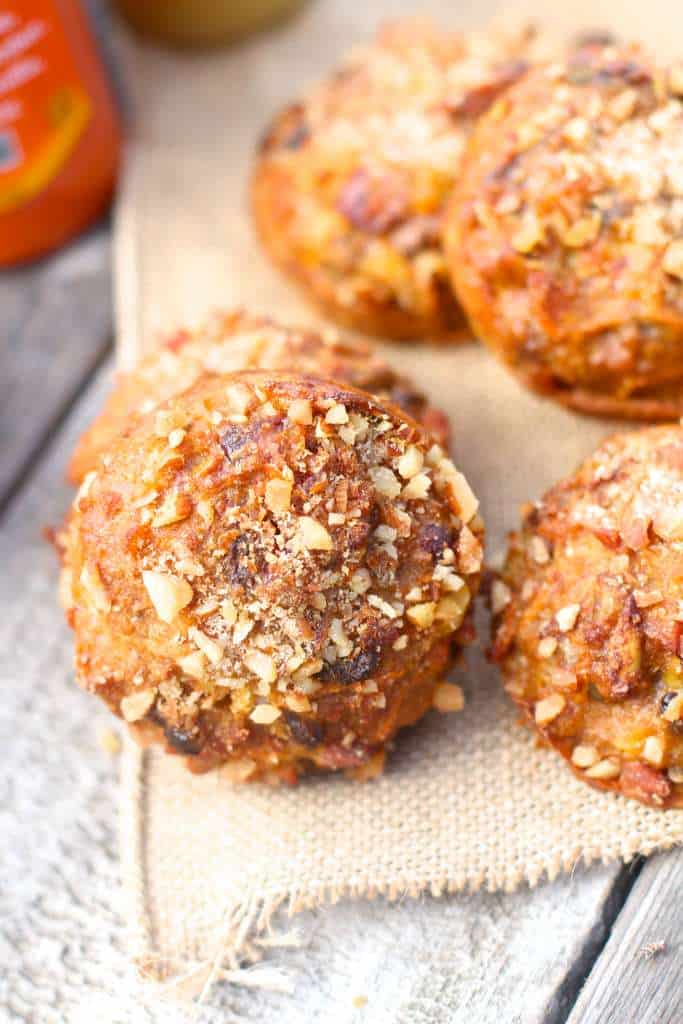 After looking at the calorie and sugar content of store bought cereals, I knew I had to make a change. While we still enjoy sugar on occasion, it is in moderation and is mainly natural sugar.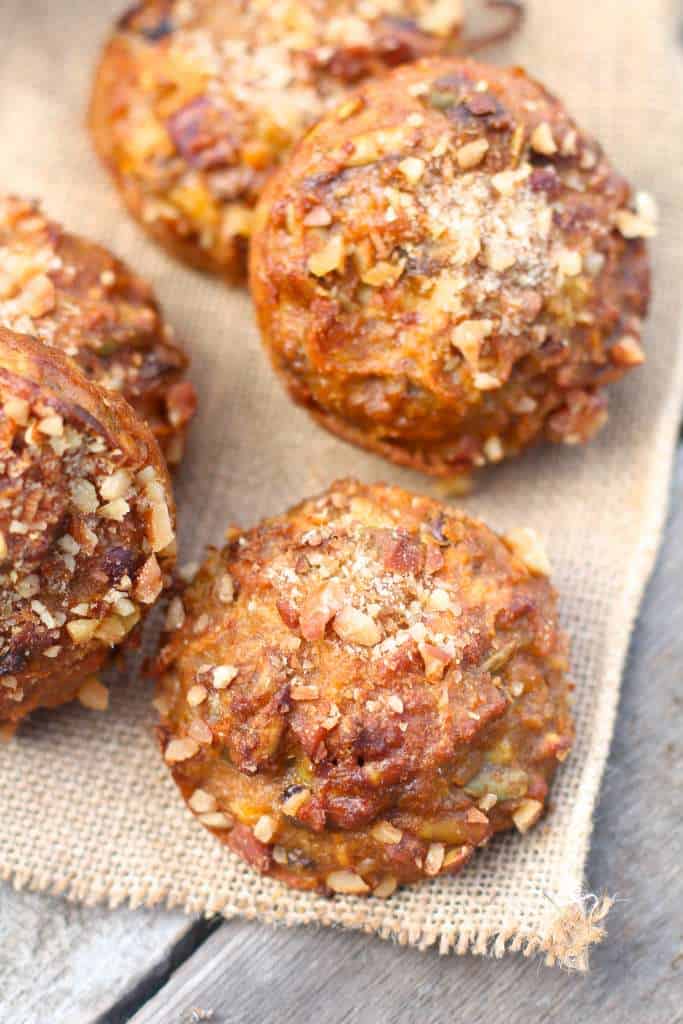 Since breakfast is still not something I want to do every single morning while trying to get 3 kids ready for school, I have been making these muffins in bulk and freezing them in advance. The kids love them and have them for breakfast and snack. The muffins are chock full of nutrients and taste delicious. While you can add any dried fruit or nut to them, our personal favorites are dried cherries, raisins, and walnuts.
For breakfast, everyone also gets a bottle of Naked Cold Pressed Juice. Cold pressed juice is the easiest way that I can get veggies into my kids, without them really realizing it. Naked Pressed have no added sugar, no preservatives and are verified by the Non GMO Project. Naked Pressed sources the highest quality ingredients available. The Naked Cold Pressed Juice comes in 5 delicious flavors:
Bright Greens
A refreshing blend of eight juices – apple, cucumber, celery, lettuce, lemon, kale, spinach and wheatgrass.
Each bottle of Bright Greens is a good source of Potassium and an excellent source of Vitamin K.
Hearty Greens
A delicious blend of nine juices – celery, apple, lettuce, cucumber, orange, spinach, lemon, wheatgrass and kale with a hint of spearmint.
Each bottle of Hearty Greens is a good source of Potassium and Vitamin C and an excellent source of Vitamin K.
Lively Carrot
A delicious blend of five juices – carrot, apple, orange, cucumber, lemon with a hint of vanilla and turmeric.
Each bottle of Lively Carrot is a good source of Potassium and an excellent source of Vitamin A.
Bold Beet
A delicious blend of seven juices – beet, carrot, cucumber, apple, lemon, orange and ginger.
Each bottle of Bold Beet is a good source of Potassium.
Cool Pineapple
A delicious blend of three juices – pineapple, cucumber and lemon with a touch of filtered water.
Each bottle of Cool Pineapple is an excellent source of Vitamin C.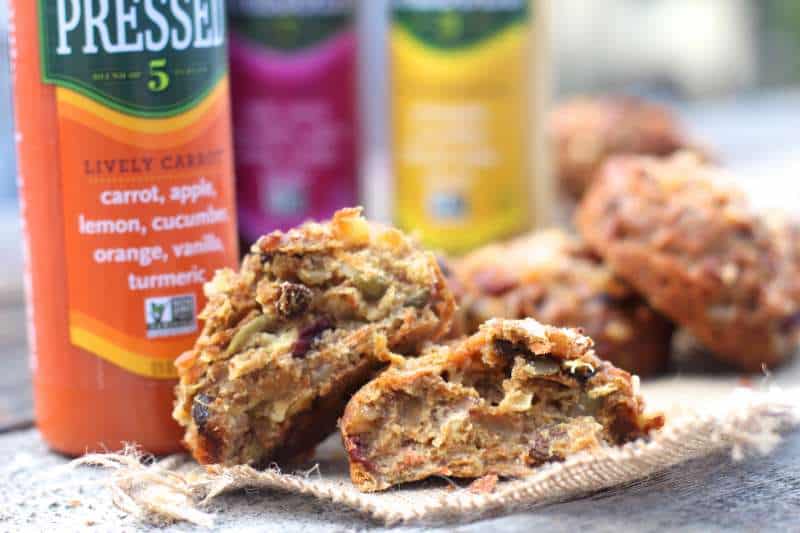 My personal favorite is the Hearty Greens, while the kids prefer the Lively Carrot and Cold Pineapple. Each bottle is light and refreshing and the perfect way to start your day. Currently these pressed juices are only available on the West Coast, however the folks over at Naked Pressed are working to get it available nationwide, so be on the look out!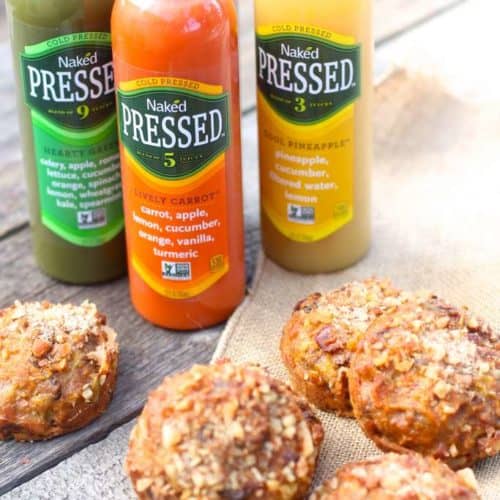 Energy Packed Muffins
Ingredients
2

cups

whole wheat flour

2

teaspoons

baking soda

2

teaspoons

ground cinnamon

½

teaspoon

salt

⅓

cup

ground flax seed

½

cup

packed brown sugar

3

large eggs

¼

cup

honey

⅓

cup

melted coconut oil

(or vegetable oil)

⅓

cup

smooth applesauce

1

teaspoon

orange zest

¼

cup

orange juice

1

teaspoon

vanilla extract

⅔

cup

dried cherries

⅓

cup

raisins

½

cup

chopped walnuts

, plus more for topping

⅓

cup

sunflower seeds

2

cups

shredded carrots

1

cup

shredded/grated apple
Instructions
Preheat oven to 350 degrees. Generously spray two muffin tins with non stick cooking spray.

In a large bowl, combine whole wheat flour, baking soda, cinnamon, salt, and ground flax seed, and brown sugar.

In a separate bowl, mix together eggs, honey, oil, applesauce, orange zest and juice, and vanilla.

Add wet ingredients to dry ingredients and mix until combined.

Stir in dried cherries, raisins, walnuts, sunflower seeds, shredded carrots, and shredded apple.

Spoon batter into muffin cups half way full and top with chopped walnuts.

Bake muffins for 18-20 minutes or until a knife is inserted and comes out clean.

Cool for 5 minutes that flip pan over to remove. Cool completely.

Store muffins in an airtight container in the refrigerator for up to 4 days or wrap in saran wrap and freeze for up to 1 month. Defrost completely before eating.
I was selected for this opportunity as a member of Clever Girls and the content and opinions expressed here are all my own.