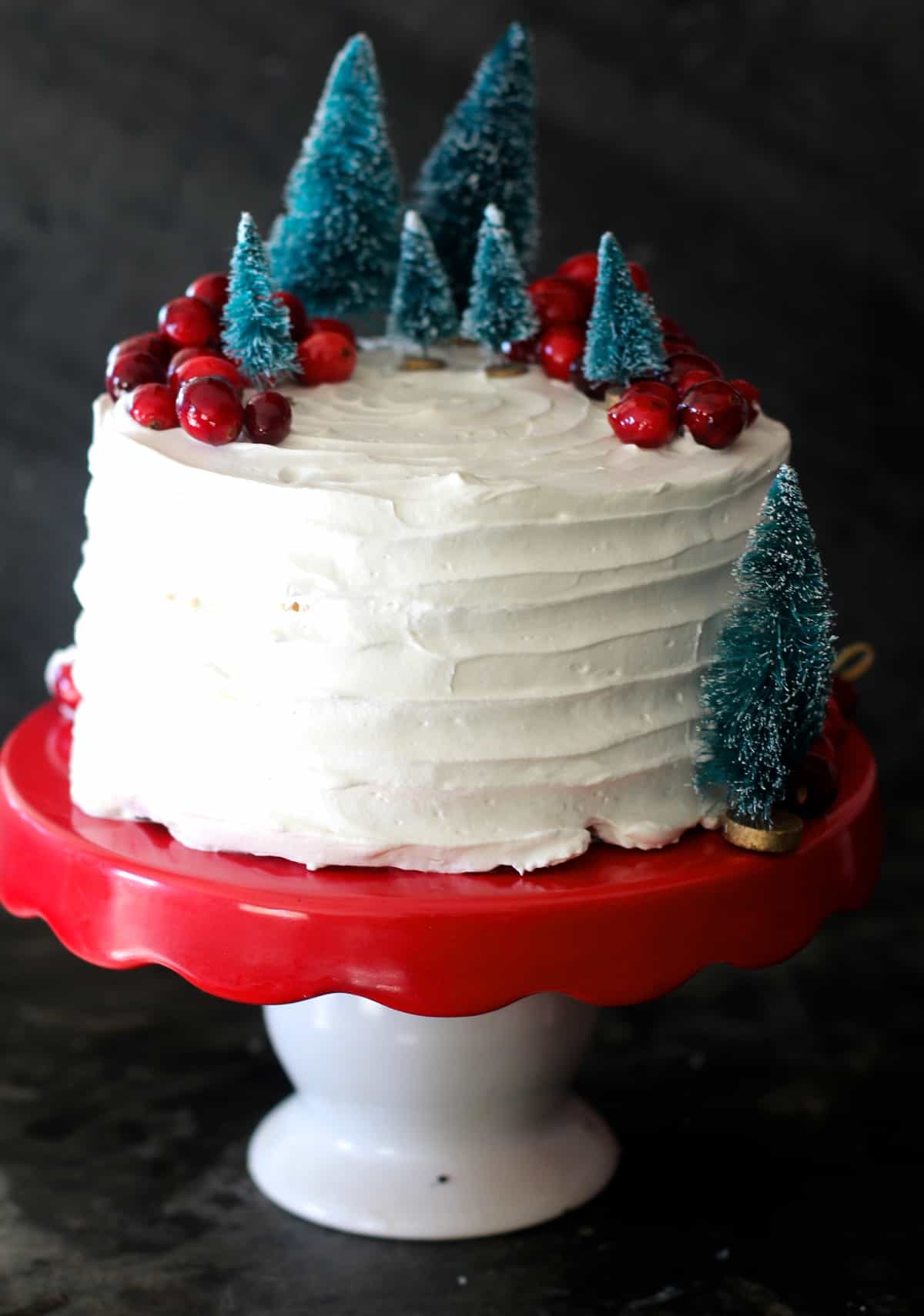 I have been told I am quite a food snob and I can't really disagree. I like homemade food and not generally something that comes from a box or a can. I love using fresh ingredients that we have either grown ourselves or found someone local to buy from.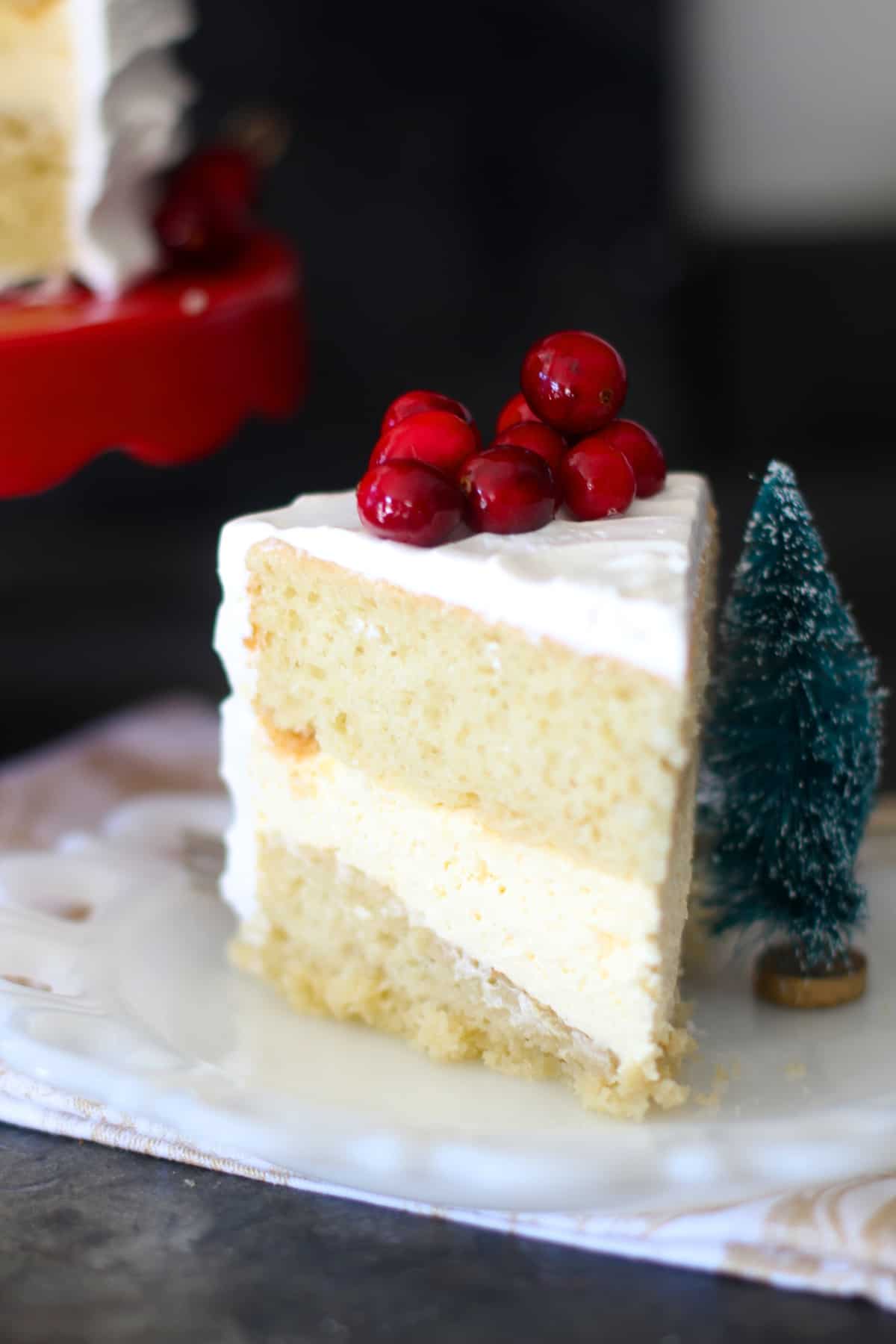 But we all have our own guilty pleasure and Philadelphia Ready to Eat Cheesecake Filling is mine (totally not sponsored). I can eat that stuff with a spoon and call it a day. I literally have to stop myself from buying it. Now, I know that it doesn't even begin to compare a homemade real cheesecake, but it is delicious in its own way.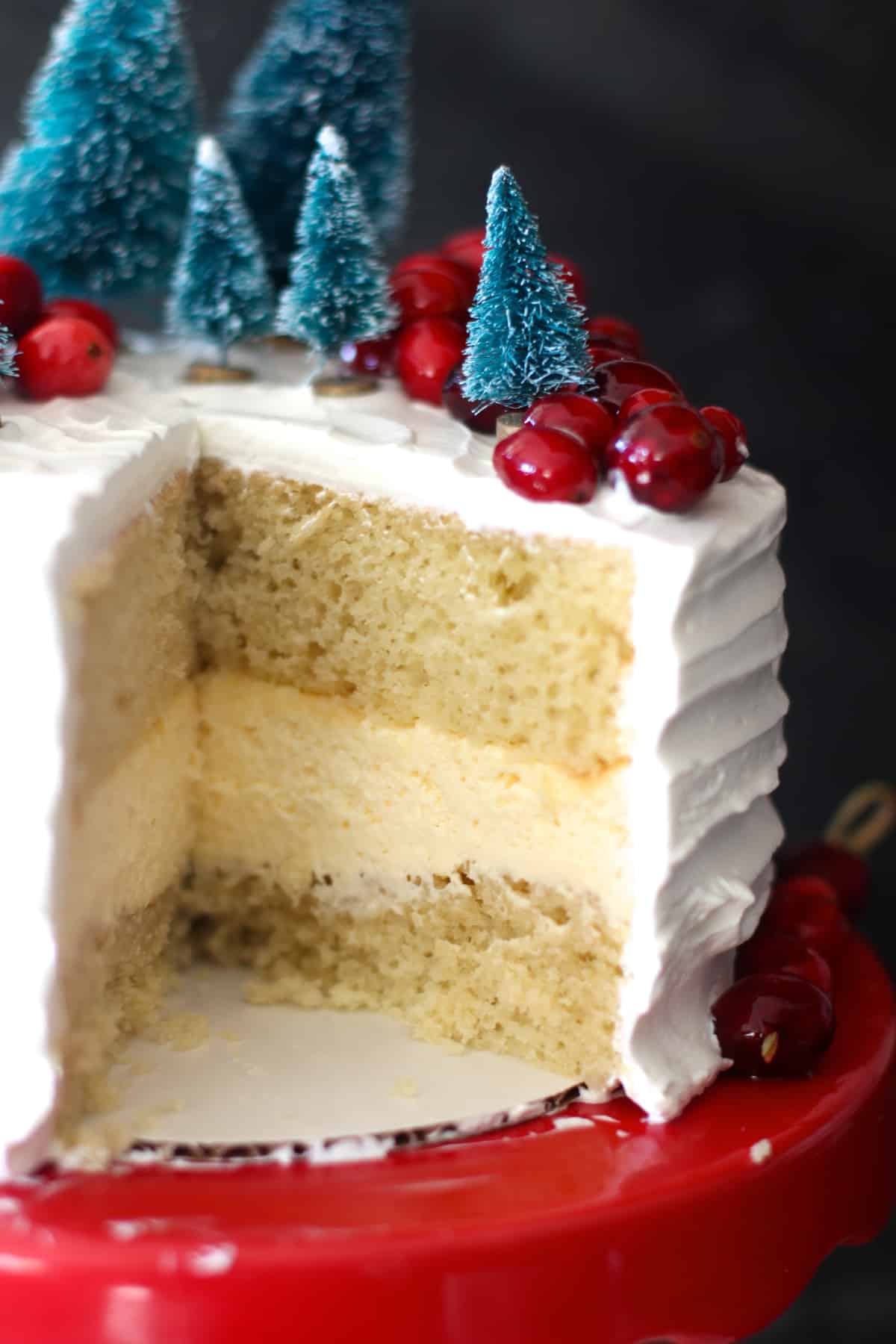 I tried to avoid buying it at all costs (because I know I will end up going up in pant size after) this season but I couldn't resist the other day. After taking a few spoonfuls, I knew that it had to be put into something and shared before I ate the whole container myself.
I had some leftover eggnog from a party, so I decided to make a cake. The rich nutmeg cake layers and frosting was beautifully combined with the cheesecake center. As much as I enjoy a small glass of eggnog, an entire cake can be a bit overwhelming. The cheesecake center does a great job at mellowing and balancing the cake.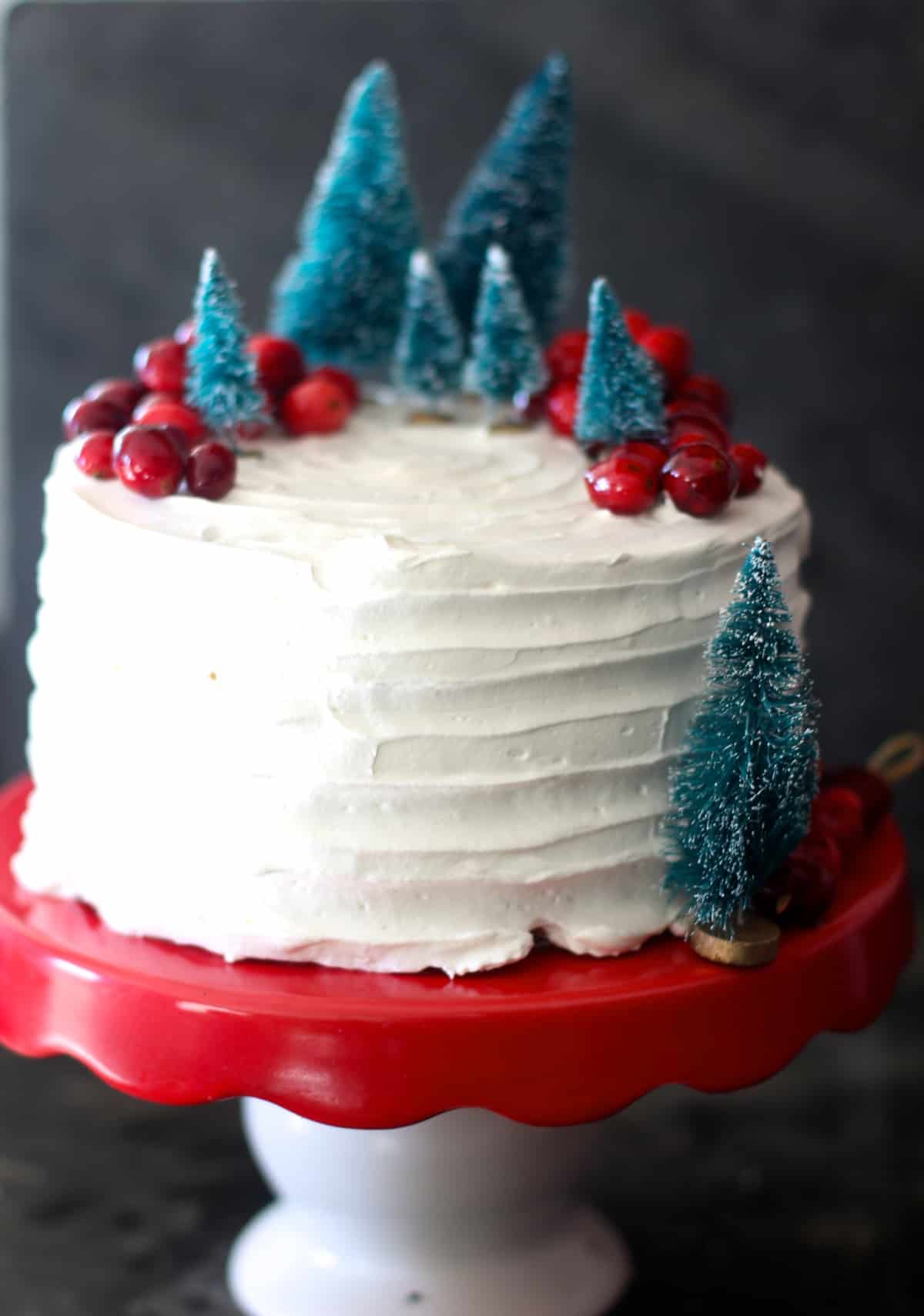 So, if you still have time (and energy) I urge you to make this cake! It is the perfect way to celebrate winter, Christmas, and even the New Year!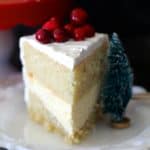 Eggnog Cake with Cheesecake Filling and Eggnog Frosting
This cake is festive and full of flavor!
Ingredients
2

sticks butter

(softened)

1 ½

sugar

2

teaspoon

vanilla bean paste or regular vanilla

2

whole eggs

3

egg yolks

2 ½

cups

flour

½

teaspoon

baking powder

½

teaspoon

baking soda

1

teaspoon

salt

1

cup

eggnog

, room temperature

2

cups

Philadelphia Ready to Eat Original Cheesecake Filling

2

cups

butter

, softened

8

cups

powdered sugar

⅓

cup

eggnog

¾

tablespoon

rum extract

½

teaspoon

nutmeg
Instructions
Preheat oven to 350 degrees. Grease two 9 inch round cake pans with nonstick cooking spray.

Make sure all your ingredients are room temperature.

In a separate bowl, combine flour, salt, baking powder and soda and mix.

In your mixer fitted with the paddle attachment, blend butter, sugar and vanilla at medium speed until pale and fluffy.

Add eggs, one at a time, scraping the bowl after each addition.

Reduce speed to low and add a cup of flour followed by ⅓ of the eggnog.

Repeat this 3 times, until you have incorporated all the flour and eggnog.

Pour into greased cake pans, and bake for 25-30 minutes or until a knife is inserted and comes out clean.

Cool for 10 minutes before removing cakes from pan.

Once cakes are completely cool, place cake on cake plate and top with an even layer of the ready to eat cheesecake filling.

Top with next layer of cake the refrigerate while you make the frosting.

To make the frosting, beat butter, powdered sugar, eggnog, extract, and nutmeg on low speed until combined.

Once combined increase your mixer speed to high and beat until frosting is light and fluffy, about 5 minutes.

Frost the outside and top of cake.

Store cake in fridge until ready to serve. Allow cake to sit at room temperature for 20-30 minutes before serving.