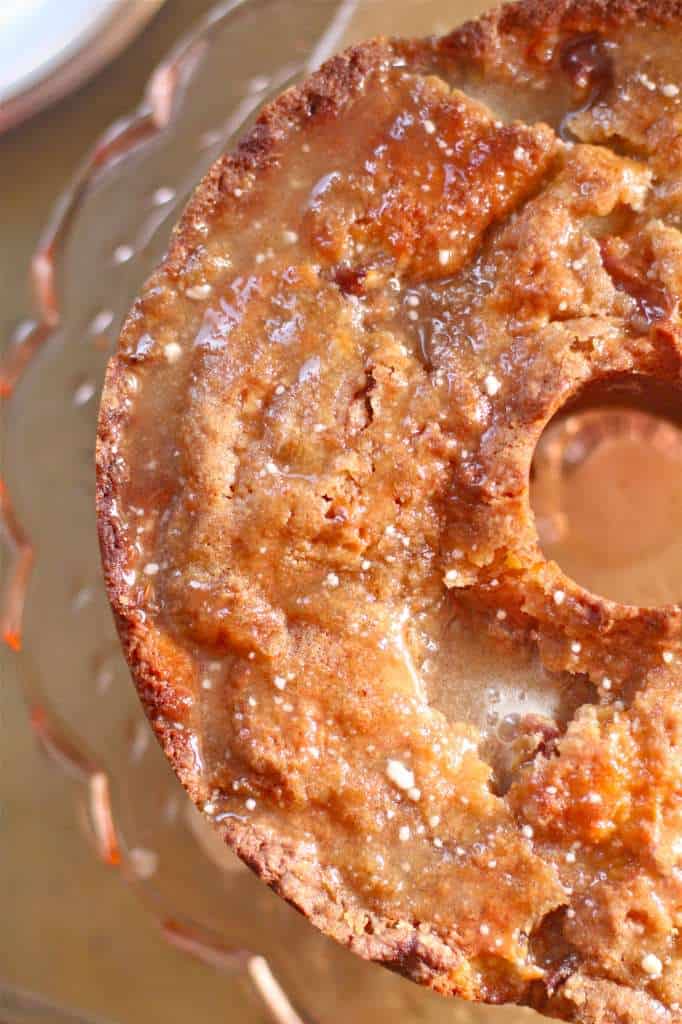 I love coffee cake,  but normally I just eat the topping because the cake part is usually too dry. This cake, however, was moist from top to bottom. The trick? Greek yogurt. I love the stuff! Not only do I eat it every afternoon for lunch but I absolutely love baking with it. I use it in place of buttermilk, sour cream or  milk. It works like a charm every time, keeping the cakes moist, dense and actually fresher longer.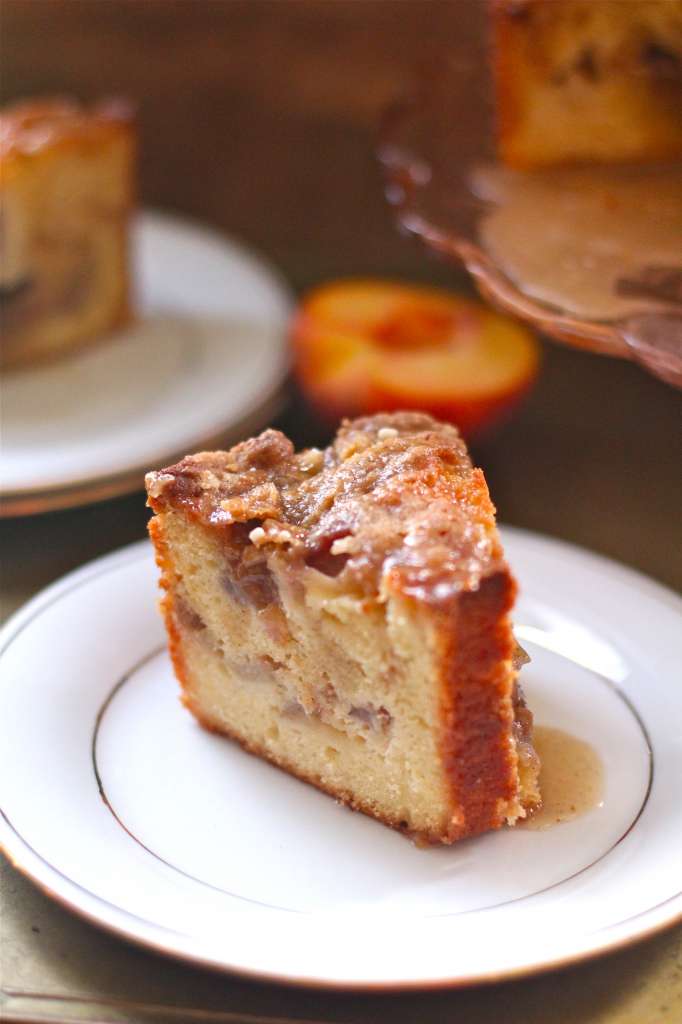 I have tried many greek yogurts and Chobani is by far my favorite.  Chobani ingredients are all natural and real (like you can actually pronounce them), where as other large brands that have tried making the switch to Greek yogurt are actually regular yogurt with added gelatin to obtain the "greek yogurt thickness".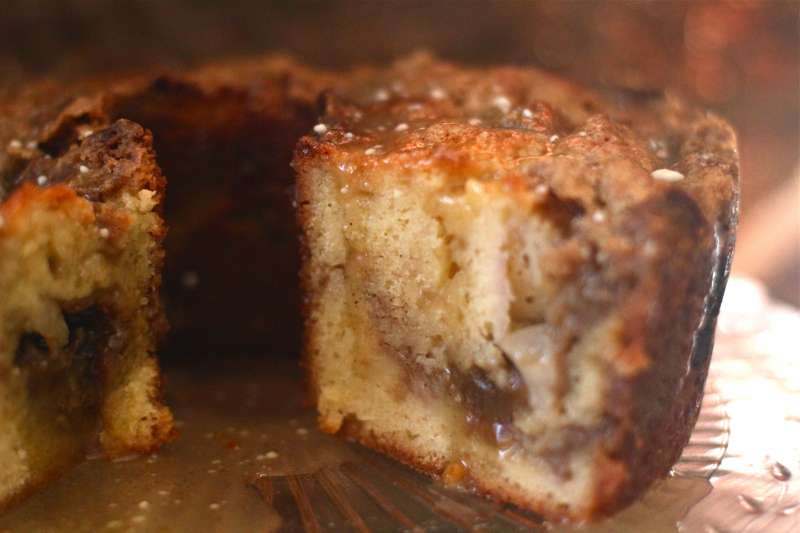 I made this Double Decker Peach Yogurt Coffee Cake for a meetup last week, and it was a huge hit. It was actually quite easy to put together, just a few more steps than usual. But don't be discouraged. You don't want to miss the humms and haaass of your tastebuds when you take your first bite and you get a smooth nutty flavor of peach browned butter, then the crunchy cinnamon greek yogurt coffee cake, and finally the pieces of cake that literally have fresh peach melted into. Ahhh. Yum. That was a damn good cake.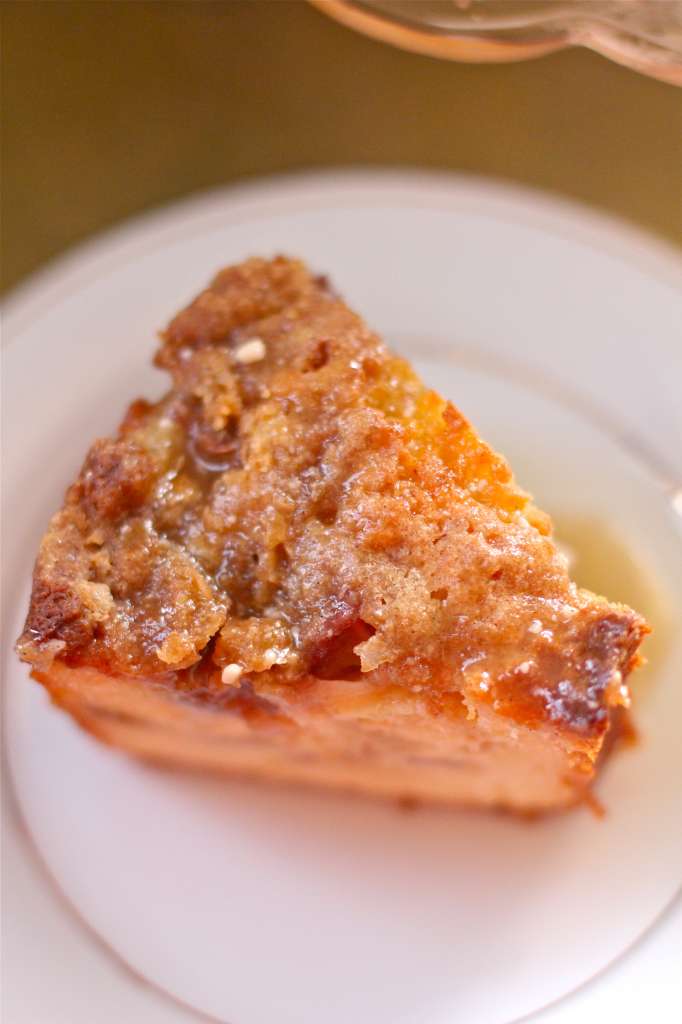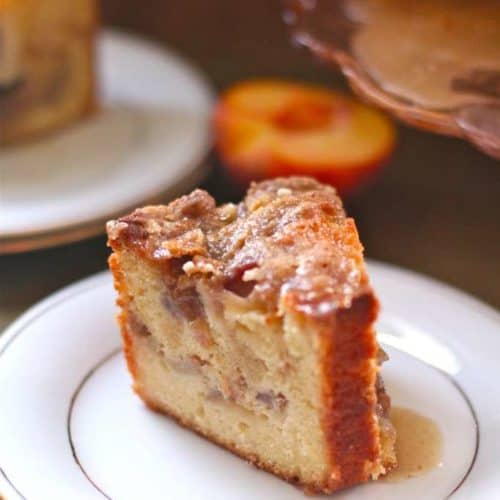 Peach Yogurt Coffee Cake
Ingredients
2

cups

plus 4 tablespoon flour

1 ½

teaspoon

baking powder

¼

teaspoon

salt

1 ⅓

cup

granulated sugar

6

eggs

4

tablespoon

butter

, melted

¼

cup

Chobani Greek yogurt

1

teaspoon

vanilla or vanilla bean paste

2

cups

diced peaches
Topping
½

cup

light brown sugar

½

cup

flour

2

teaspoon

cinnamon

1

stick

(8 tbsp) cold butter, cubed
Browned Butter Peach Glaze
½

stick

(4 tbsp) butter

¾

cup

powdered sugar

½

cup

peeled and diced peaches
Instructions
Preheat oven to 350 degrees F.

Generously grease a large bundt pan.
For the Cake
In a bowl mix eggs and sugar until light.

Add melted butter, vanilla, and greek yogurt.

Stir in flour, baking powder and salt and mix to combine.
For the Streusel
Mix together flour, brown sugar and cinnamon

Cut in butter, creating small pea like pieces when mixed with flour/brown sugar
Assembly:
Pour half of the cake batter into the greased bundt pan.

Add half of the diced peaches.

Sprinkle with half of the streusel topping.

Repeat with remaining ingredients.

Bake at 350 degrees for about an hour or until a toothpick is inserted and comes out clean.

Allow cake to cool for 10 minutes. Then, turn pan over and gently tap, removing the cake from the pan.
Peach Brown Butter Glaze
In a small sauce pan, add butter and peaches.

Cook until peaches are soft and butter is browning

Add powdered sugar and mix with a wisk.

Pour over cooled cake.

Serve immediatly