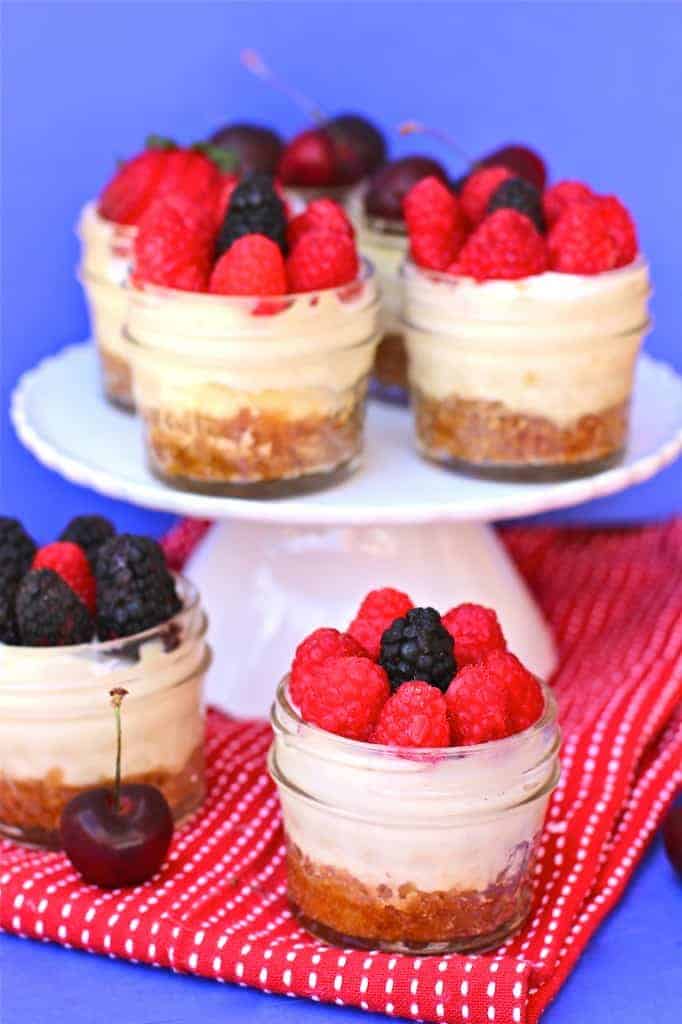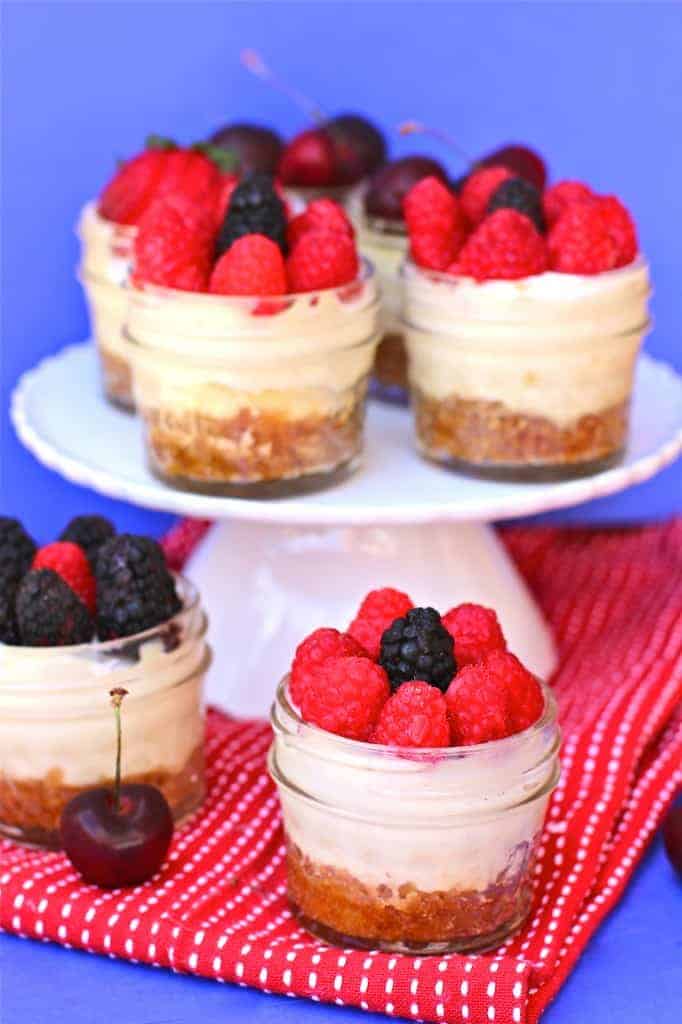 I love throwing parties, yet I hate preparing for them. I always take a week to prepare my meal, but the day of, I am stressed out beyond belief. Cleaning, shopping, cooking ALWAYS gets done at the last minute. And getting ready....pfff...totally overrated, mascara and wet hair is a tell-tale sign that your hostess has been busting a move to make everything homemade and perfect! At least this is what I hope people think?!?!?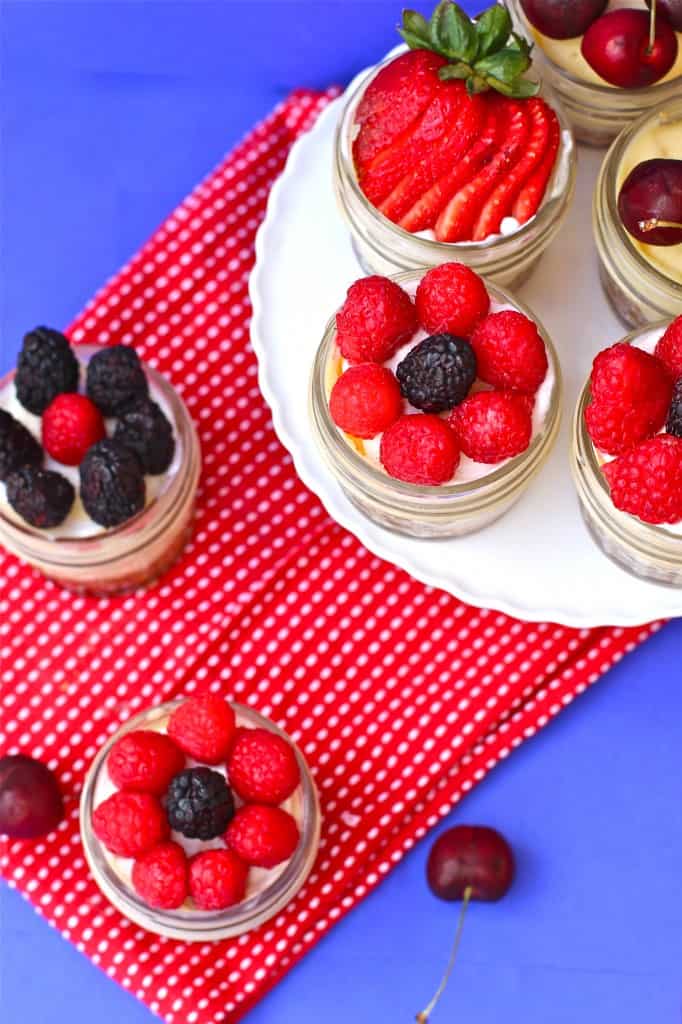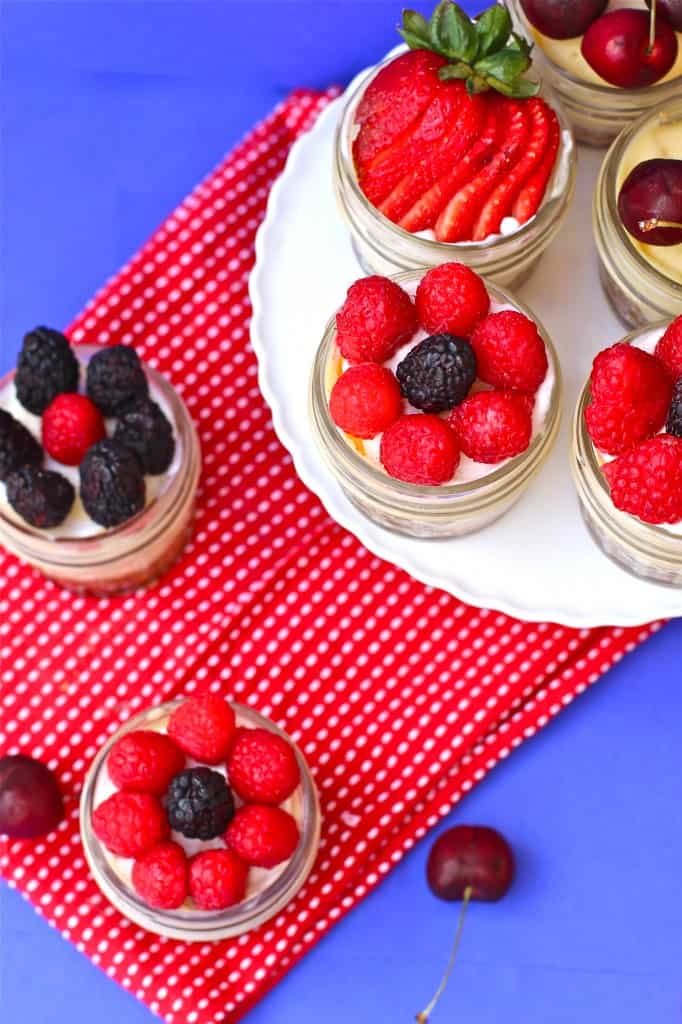 Anyway, this weekend was no different. I wake up Sunday morning, with a messy/dusty house, sleep deprived children, and a dinner party in 8 hours. My Napoleons with homemade puff pastry was officially thrown out at about 9 am. Instead, I needed something that could cook unsupervised and be ready when I needed it to be. I had recently seen crock pot cheesecakes on Pinterest, and knew that it was my best option. The end results were creamy and delicious mini cheesecakes, with minimal effort.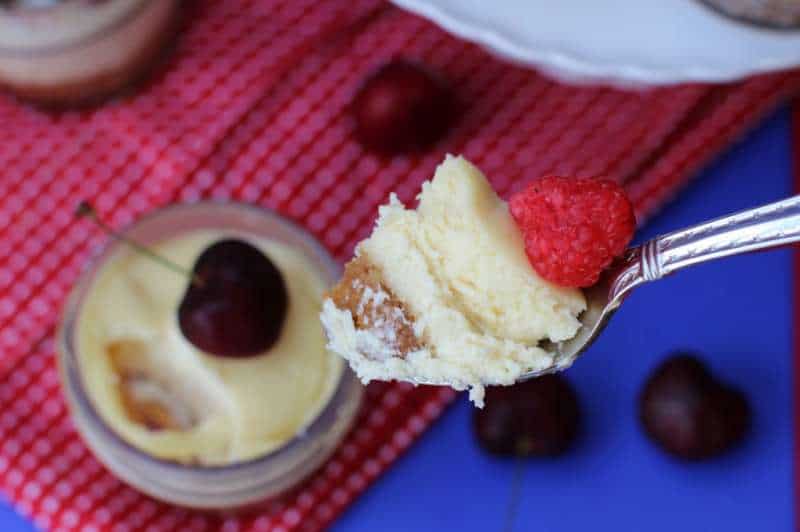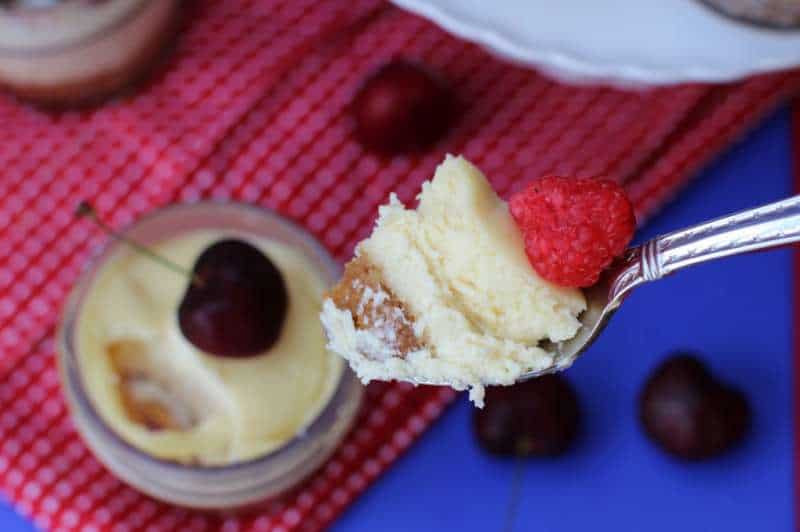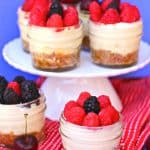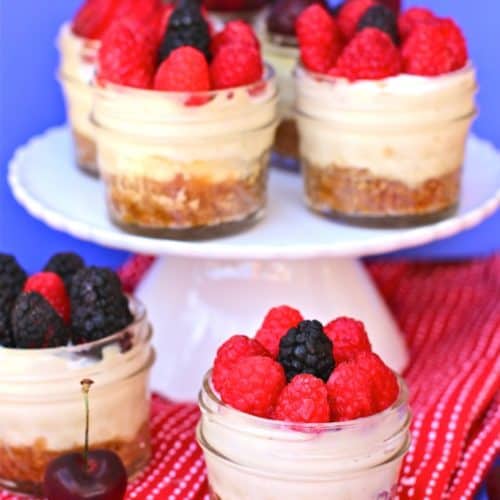 Mini CrockPot Cheesecakes
Ingredients
Mini Cheesecakes in a Jar
Crust
1 ½

cup

ground graham crackers

1 ½

tablespoons

sugar

1

stick

(8 tbsp) melted butter
Filling
⅔

cup

granulated sugar

2- 8

oz

packages cream cheese

, softened

2

large eggs

¼

cup

heavy cream

1 ½

teaspoons

pure vanilla extract

1

teaspoon

lemon zest
Instructions
Crust
Makes approximately 10 4 oz mini cheesecakes

Mix graham cracker crumbs, sugar and butter into a bowl until mixed and crumbly.

Put one tablespoon into each jar and compact it down. I usually use a small glass cup to compact them.
Filling
Beat sugar and cream cheese together, until pale.

Add eggs one at a time and beat until combined.

Beat in cream, extract and lemon zest and beat until filling is smooth.

Pour into jars.

Place jars into crock pot and carefully (avoid splashing water into the cheesecakes) pour hot water until jars are ¾ submerged.

Cook on high for 1 ½ hours. Because all crock pots are different, check your cheesecakes after an hour.

Test the middle by touching it with your finger, if it solid then it's done.

Remove from crock pot and refrigerate for 2 hours.

Garnish with fresh fruit and enjoy!