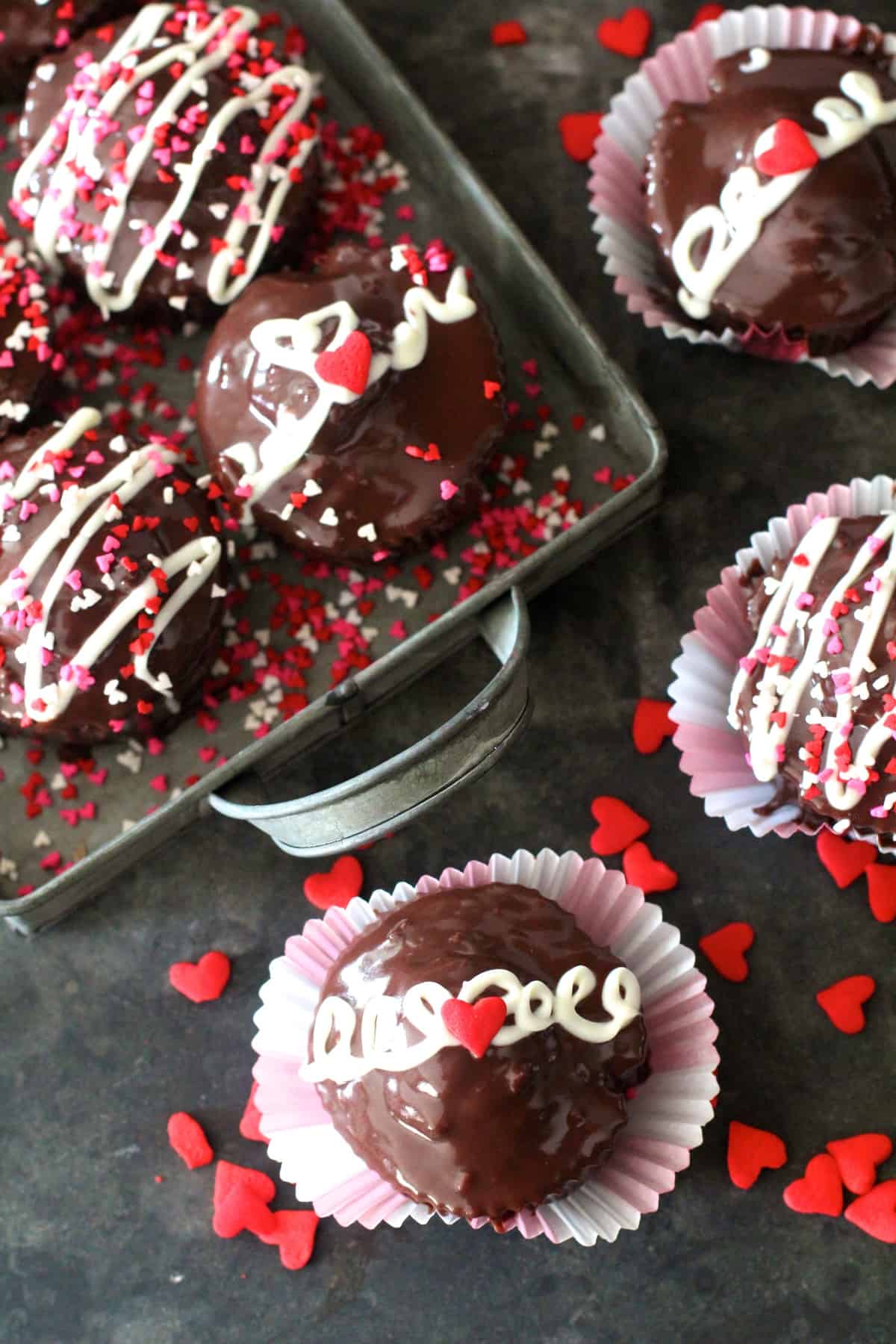 When I say that I am a food blogger, people often ask if I go all out for holidays. They are always confused when I say no. See the thing is, I usually begin planning holiday posts at least a month in advance. When the actual holiday rolls around, I'm usually pretty over it. Then, when days like Valentine's day hit, I get a sense of mom guilt and stay up until 3 am cursing myself for deciding to make ridiculously labor intensive homemade Valentines 8 hours before the kids have school. This happens every. single. year.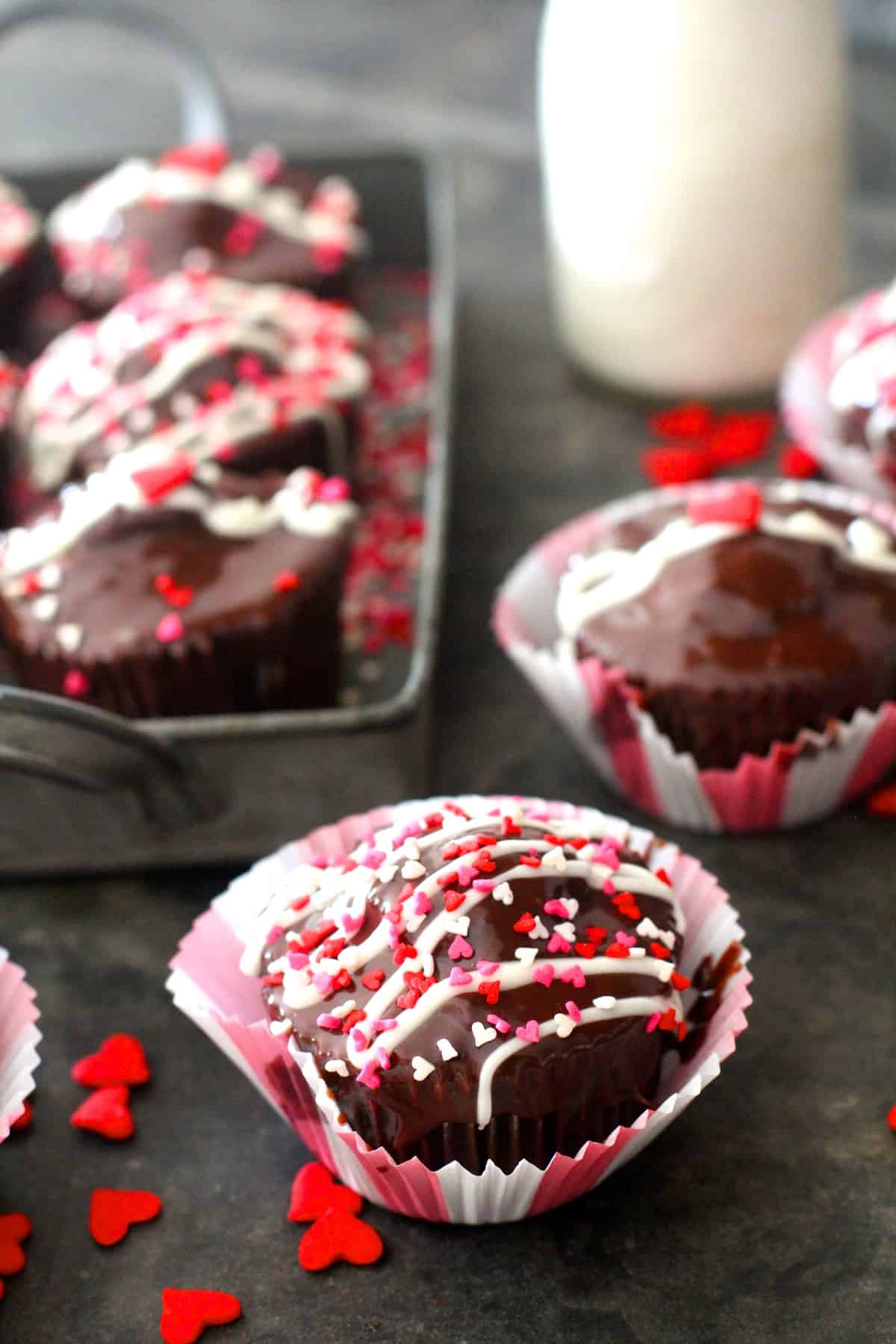 This year I vow to not allow this happen. I have already figured out what I am going to make via pinterest, and purchased the candy....twice. Bags of Twix Bars should be illegal in my house. I have marked my calendar so that I actually make the Valentines in advance, but not too far in advance as they will probably stand no chance against my sneaky kids.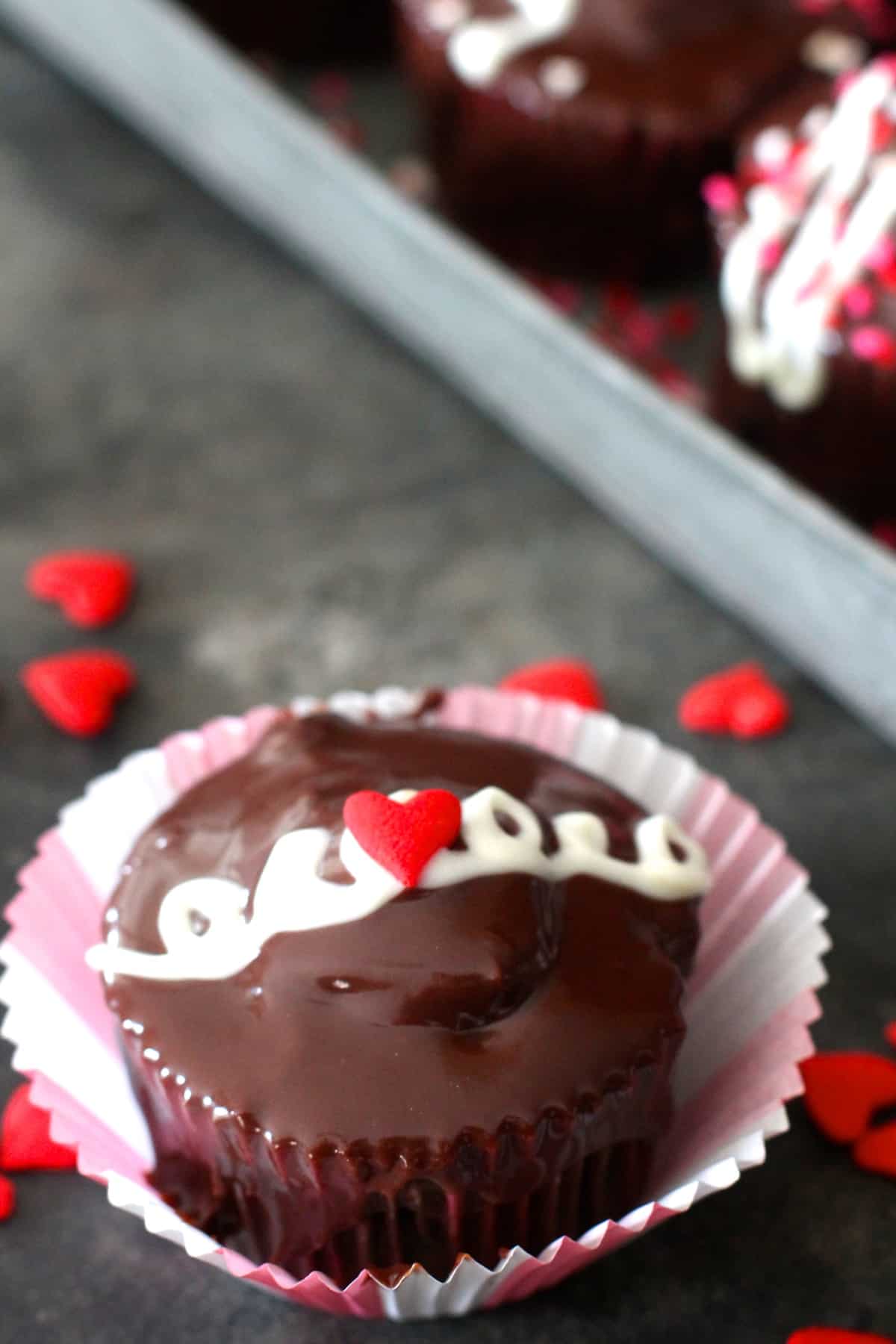 As for actual treats for my family that say "I love you", well they got to enjoy them after I photographed them. Which is why I am posting this. I can refer back to this post and show them that they actually already got their treats!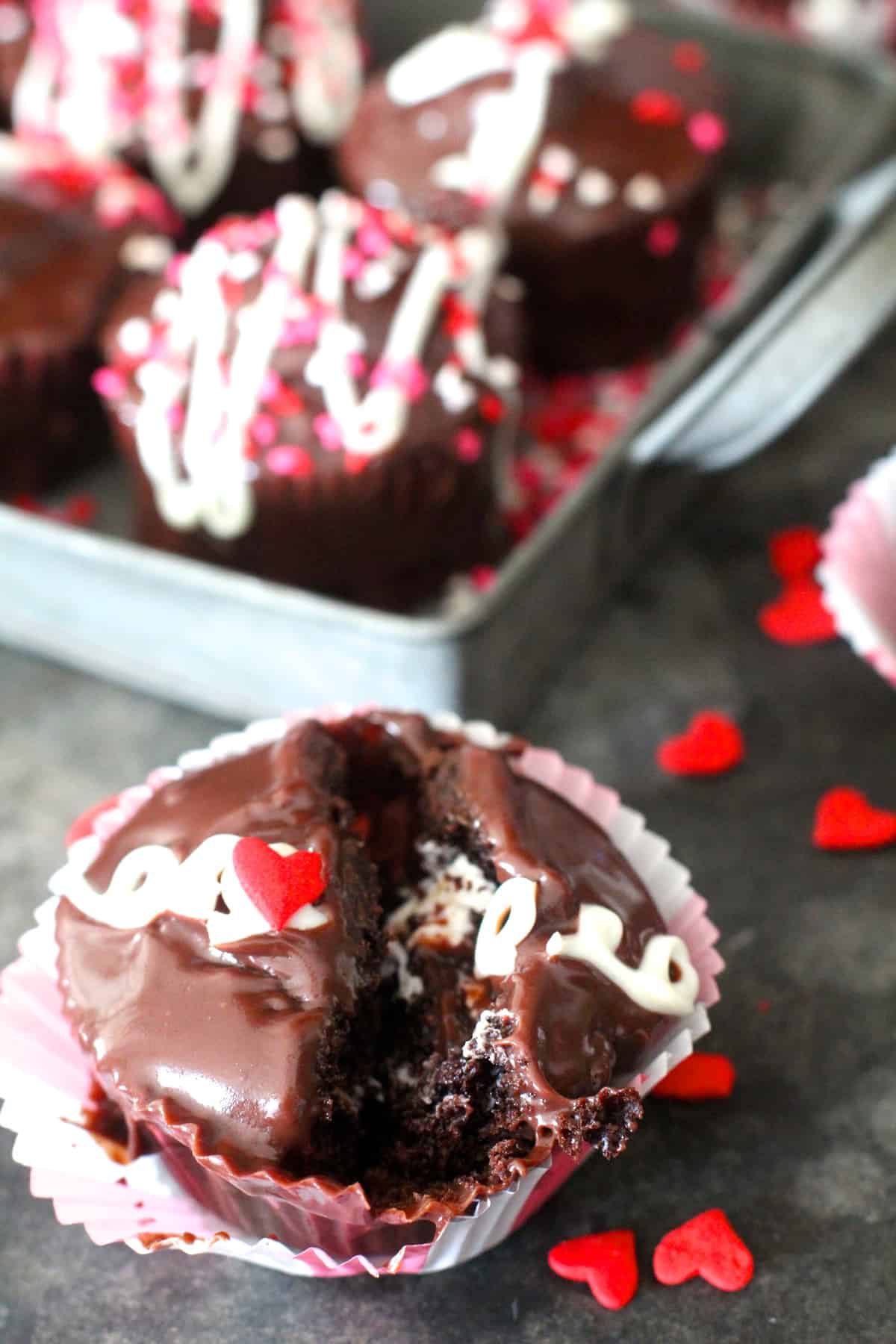 My kids were pretty excited about these cupcakes. They always ask me to buy those boxed creme filled cupcakes at the store, and of course, I always say no. Honestly, I never really liked them as a kid, which is why I waited until now to make them. The homemade version however is absolutely delicious. A rich chocolate cupcake, filled with vanilla bean creme, and topped with a smooth chocolate ganache will rock your world, or your tastebuds.
So, if you are looking to say "I love you" to someone special by way of their stomach, this recipe is it. Add some cute little heart sprinkles and you are ready to celebrate!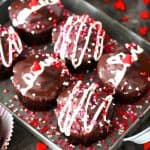 Chocolate Creme Filled Cupcakes
An indulgent chocolate cupcake filled with vanilla cream and topped with rich chocolate ganache.
Ingredients
Cupcakes

1 ¾

cups

all purpose flour

2

cups

granulated white sugar

¾

cup

unsweetened Special Dark cocoa powder

(or regular cocoa powder)

1 ½

teaspoon

baking soda

¾

teaspoon

salt

2

large eggs

1

cup

buttermilk

½

cup

butter

, melted

1

tablespoon

vanilla extract

1

cup

strong coffee

Filling-1 stick butter

½

cup

vegetable shortening

(Crisco)

4

cups

powdered sugar

⅛

teaspoon

salt

¼

cup

whole milk

1

and ½ teaspoons vanilla bean paste or vanilla extract

Ganache-

1

cup

heavy cream

3

tablespoons

corn syrup

8

ounces

semi-sweet chocolate chips
Instructions
Preheat oven to 350 degrees. Line 2 muffin pans with cupcake liners.

In the bowl of your mixer, combine all dry ingredients.

Add eggs, buttermilk, melted butter and vanilla and mix on low until combined.

With a wooden spoon, stir in coffee. Batter will be runny.

Fill cupcake liners ⅔ full and bake for 18-20 minutes or until a knife is inserted and comes out clean.

Cool completely.

To make the filling beat shortening and powdered sugar.

Gradually add in milk and vanilla and beat until light and fluffy.

Fill a pastry bag with a small tip. Push tip through bottom of paper liner to fill each cupcake.

To make the ganache, heat the cream and corn syrup over medium heat.

Place the chocolate in a medium sized bowl.

Pour the cream mixture over the top of the chocolate chips.

Whisk together until melted, smooth and glossy. Allow to cool slightly.

When cupcakes are filled, spoon ganache so that it completely coats each cupcake or dip to coat.

Allow cupcakes to set before serving.

Decorate with hear sprinkles or melted white chocolate swirls.

Make 18-20 cupcakes