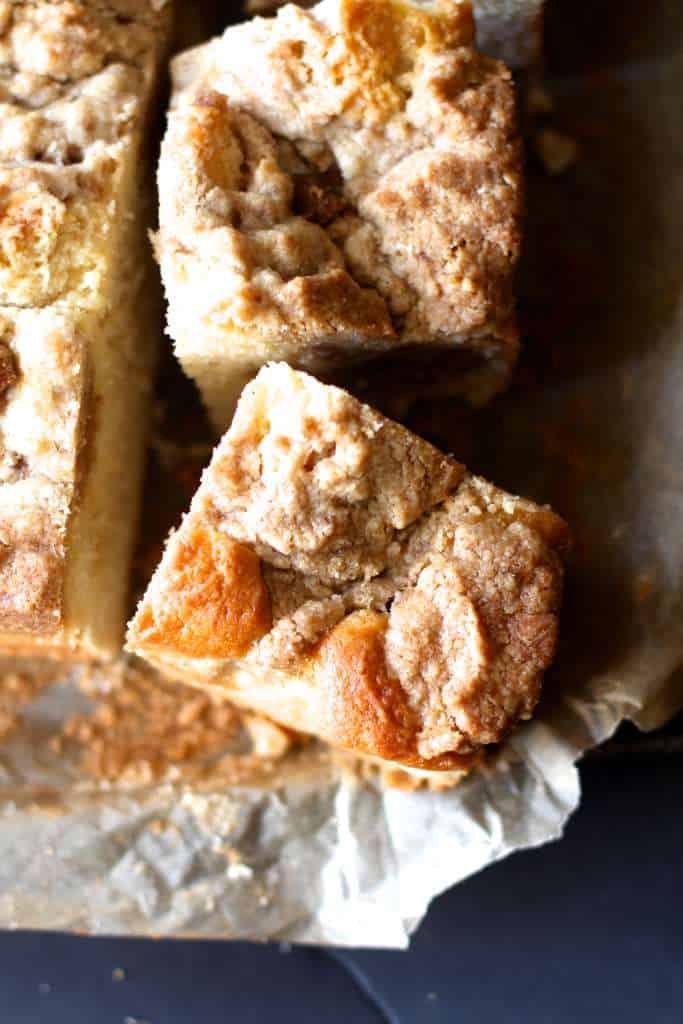 Sunday mornings are reserved for big family breakfasts. Normally, my husband is in charge of making the spread, but since he has been working so hard I have been subbing in and letting him sleep.
Aren't I sweet?! Yah, no I am not. I must admit that my taking over breakfast duty is purely selfish, because I absolutely hate making breakfast. You see, if I let my husband sleep in interrupted, he will sleep until 11 or 12. Since I wake up at 5 am everyday, 11am seems like an eternity to wait to start our day.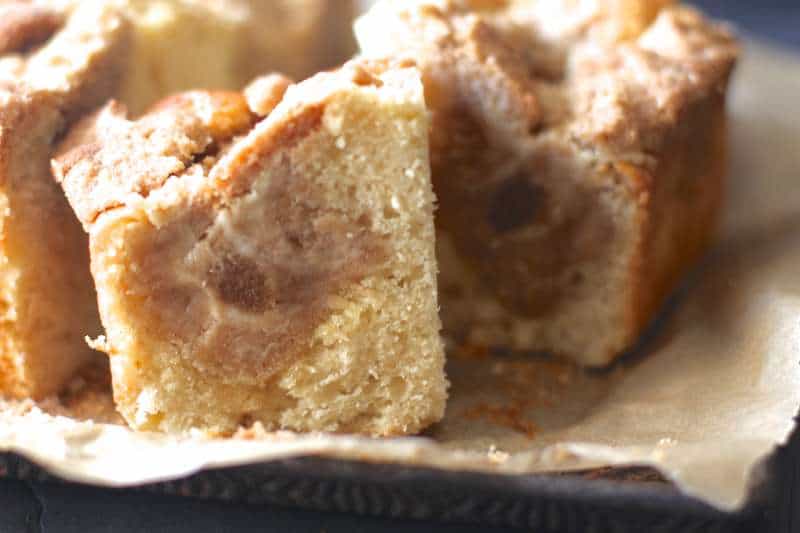 Since I would feel horrible actually going in and waking him up, I start breakfast. It is amazing how the aromas of something baking or frying bacon will lure him out of bed. I guess subconsciously he knows that if he doesn't get up immediately when it is ready there is a good chance there will be nothing left when he does actually gets up. My kids seem to have bottomless pit stomachs in the morning.
This past Sunday I had a Honey Do list two pages long, so I started cooking early. I had been craving a buttery coffee cake for sometime and knew this would create the perfect smells to drag him out of bed. By 9am, he was up, fed, and ready to start crossing things off his list. If you ever meet my husband, please do not tell him my secret!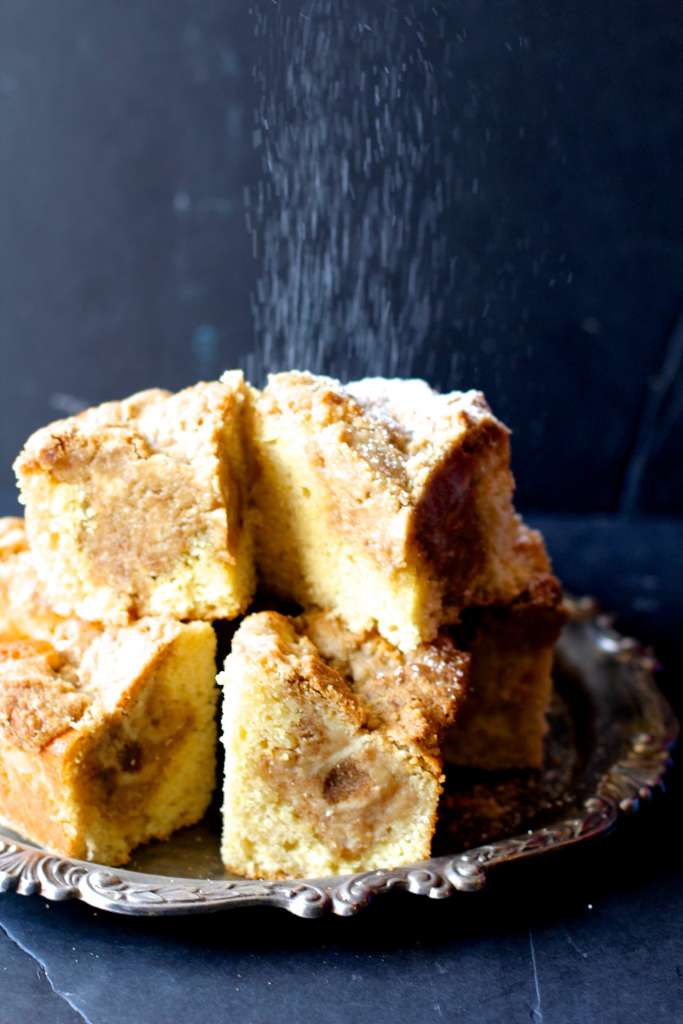 I like my coffee cakes thick with lots of crumb topping. I also love the buttery taste, which is why I use my favorite Plugrá European Style butter. It definitely adds creaminess to the cake.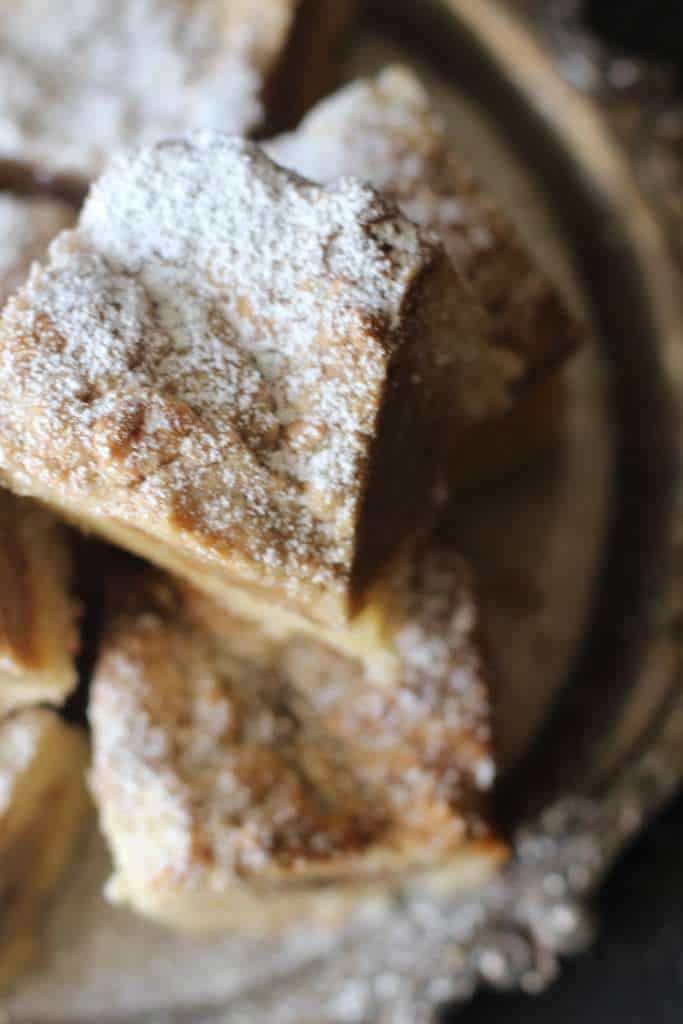 This is the perfect cake for breakfast or dessert. Serve it with some fresh berries and a dollop of whip cream! Enjoy!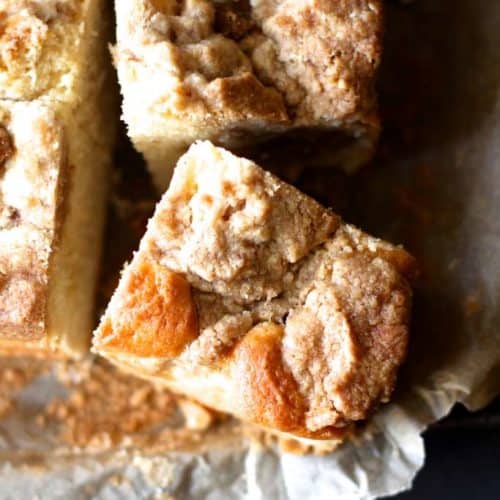 Buttery Coffee Cake
Ingredients
8

tablespoons

melted Plugra butter

3

cups

all-purpose flour

1

cup

granulated sugar

3

teaspoons

baking powder

1

and ½ teaspoon salt

2

large eggs

1

cup

buttermilk

, room temperature

3

teaspoons

pure vanilla extract
Topping
2

cups

all-purpose flour

1 ½

cup

light-brown sugar

, firmly packed

2

teaspoons

ground cinnamon

1

cup

unsalted melted Plugra Butter
Instructions
Preheat oven to 325 degrees. Spray a 9x13 inch baking dish with nonstick cooking spray.

In in a bowl combine flour, sugar, baking powder, and salt.

In the bowl of your mixer, beat 8 tablespoons melted butter, eggs, buttermilk and vanilla extract until combined.

Stir in flour mixture.

Pour batter into baking dish.

To make the topping, combine the flour, 1 cup melted butter, brown sugar, and cinnamon. Mix until small clumps form.

Sprinkle topping over the batter.

Bake for 45-50 minutes or until a knife is inserted and comes out clean.
I am an ambassador for Plugrá Butter. Thank you for helping us support our sponsors!