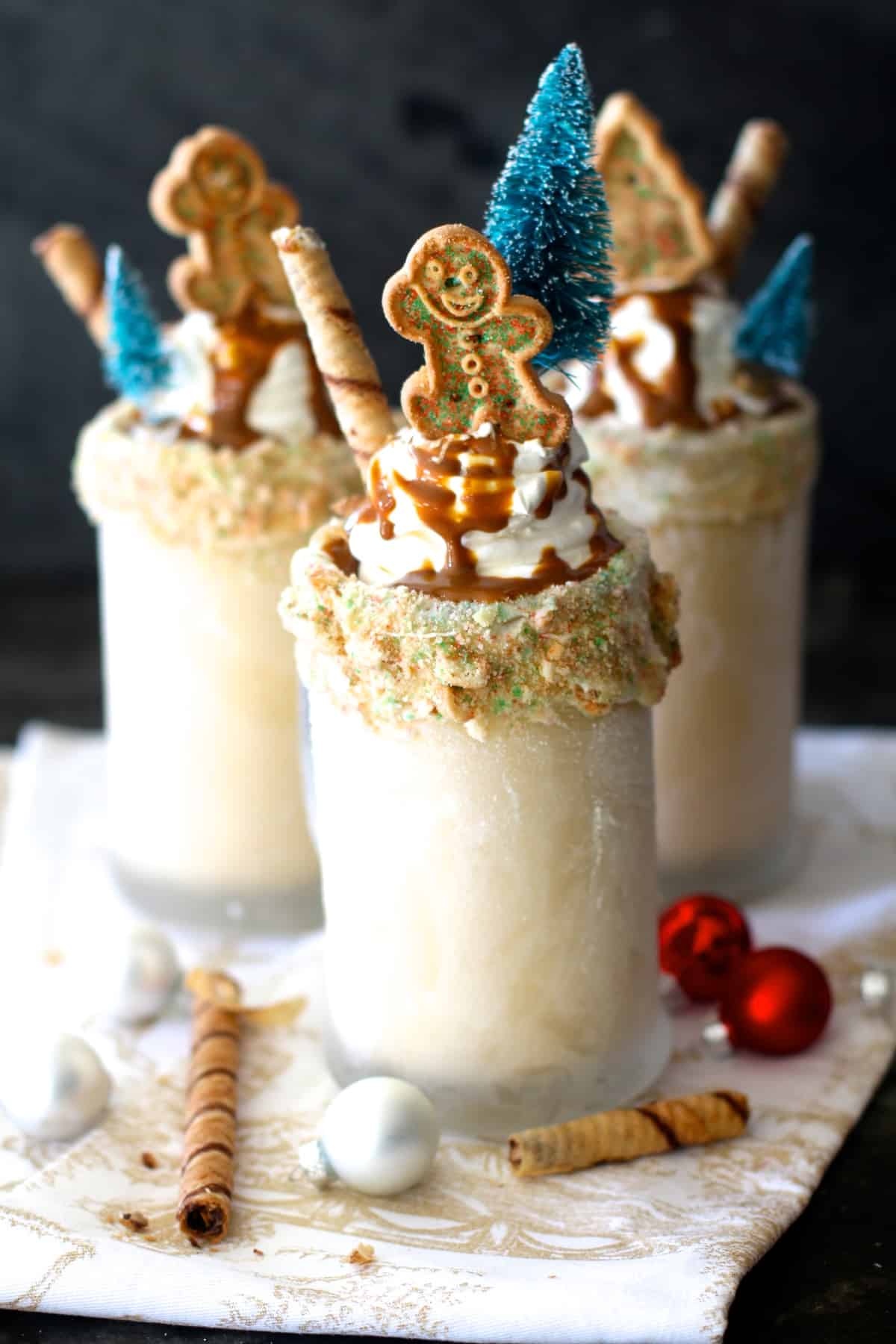 So either you love eggnog or you hate. I like it, but don't hate it. I prefer it in foods rather than a cocktail, but will treat myself to maybe half a glass during the holidays. Growing up however, I LOVED the Eggnog Shakes at Jack in the Box. My bus stop was right next to a JITB, so I would get one a few times a week on my way home from school during the holidays.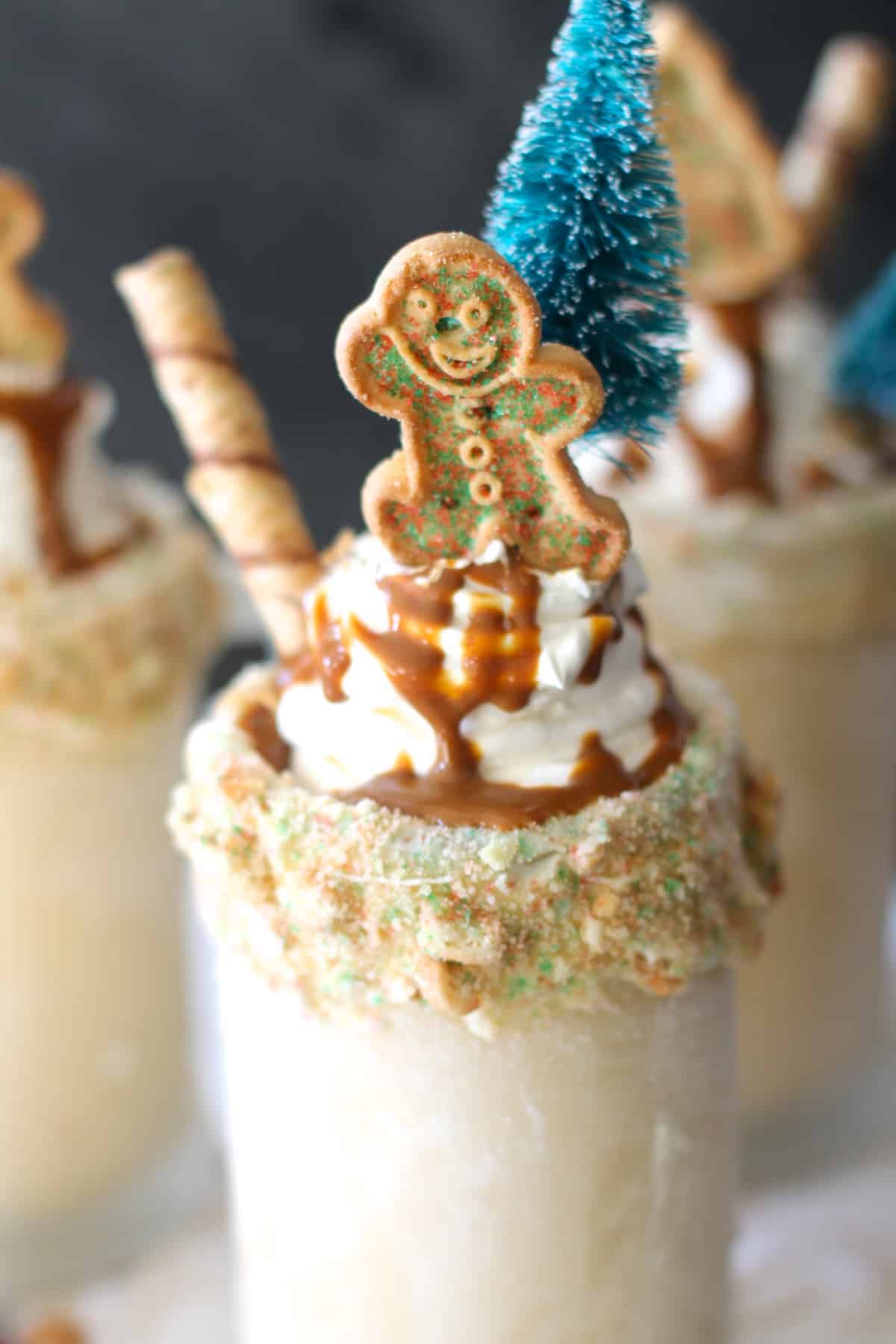 Now that I am of drinking age, I love to make these Boozy Eggnog Shakes. I do, however, always make a non-alcoholic version for my kids. It makes drinking mine so much smoother as I do not have to listen to the "it's not fair" from my kids!
I plan on making these for dessert on our next adult game night, cause we all need a fun boozy shake once in a while! Enjoy!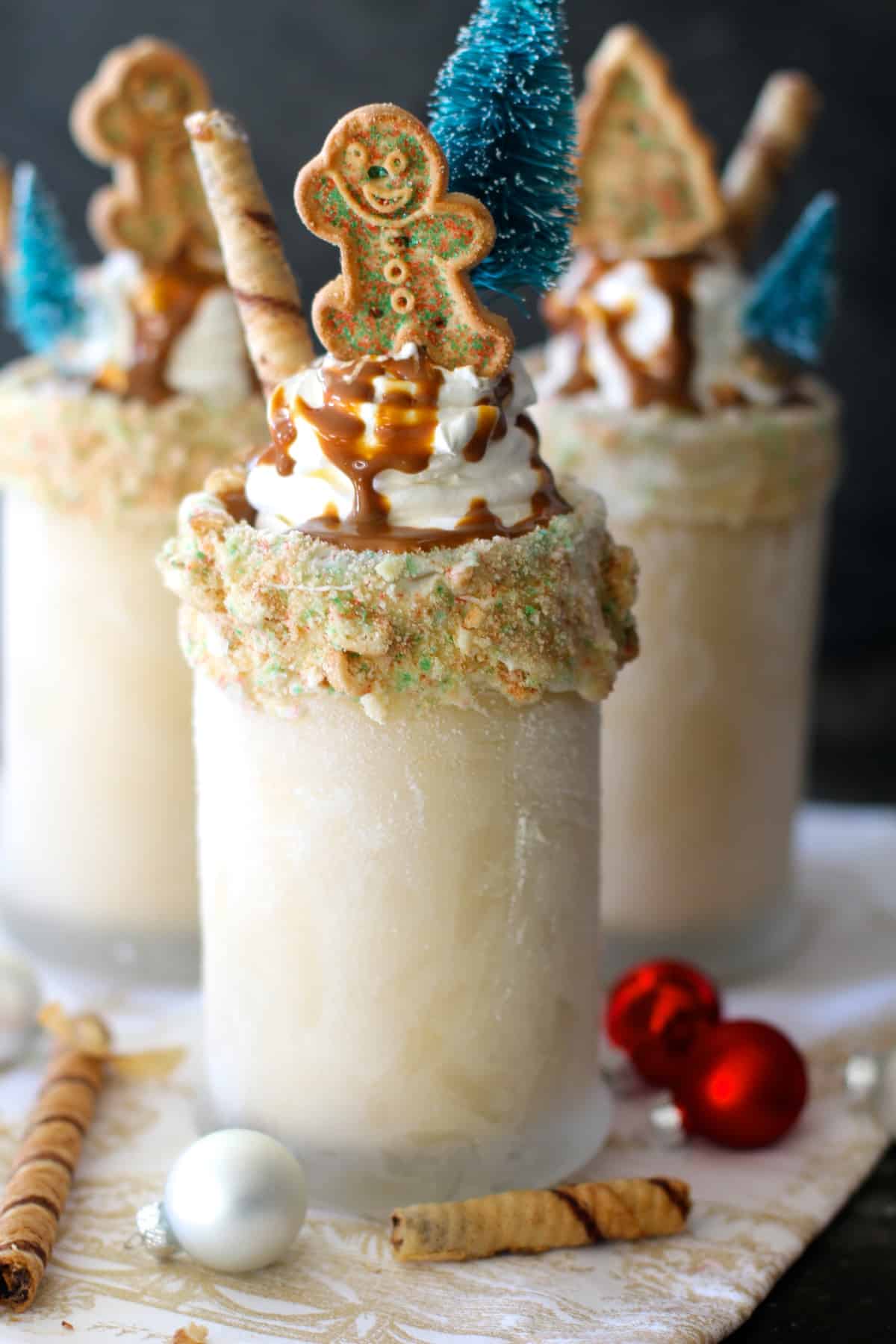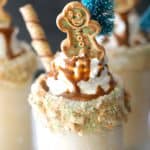 Boozy Eggnog Shake
These Boozy Eggnog Milkshakes takes your favorite holiday drink to the next level.
Ingredients
Melted white chocolate

Crushed sugar cookies

2

cups

vanilla ice cream

1 ½

cups

eggnog

⅓

cup

rum or bourbon

¼

teaspoon

freshly grated nutmeg

Whipped cream for topping

Caramel sauce for topping
Instructions
Melt white chocolate in a microwave safe bowl for 30 seconds.

Dip edges of 2 glasses into the melted chocolate and sprinkle with crushed sugar cookies.

Blend the ice cream, eggnog, bourbon, and nutmeg in a blender.

Pour into glasses and top with whipped cream and caramel drizzle.

Serve immediately. Makes 2 glasses.