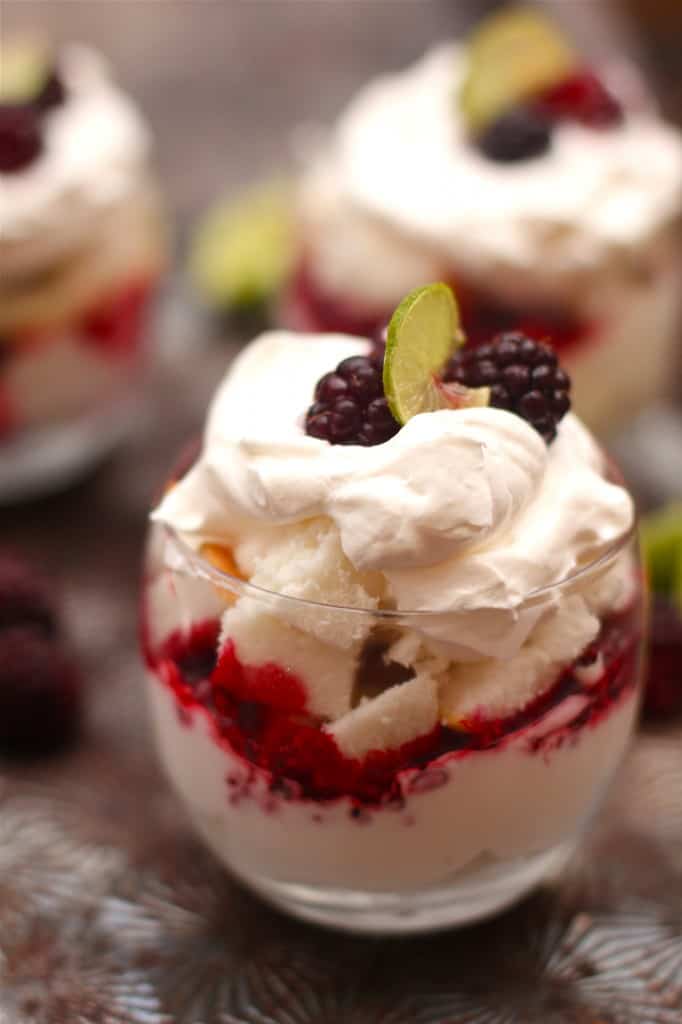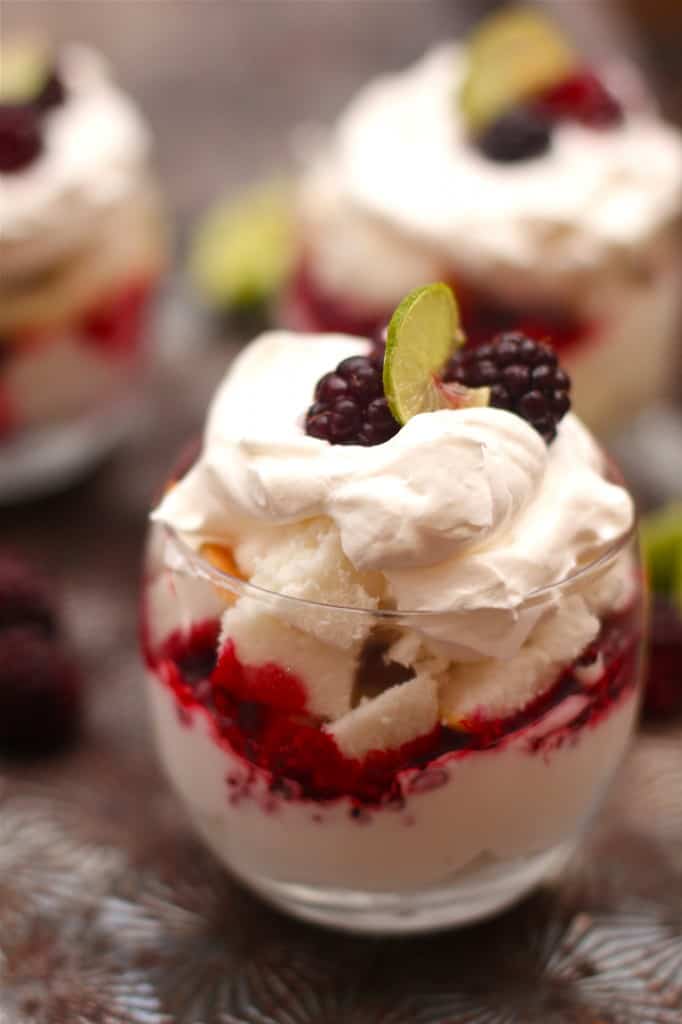 I love blogging. I love baking and photographing, connecting with my followers and meeting new people. What I don't love about blogging: researching new recipes and falling onto a recipe that I cannot get out of my head. A recipe that literally make me drool. A recipe that my taste buds will not be happy until these flavors touch them. Which in return, makes be behind grow 2 inches.
This is exactly what happened when I stumbled upon Sugar Hero's Blackberry Lemon Trifle. Her pictures and description must have made everyone want to dash into the kitchen and whip up their own Trifle.  I know that's what I did, and here are my results.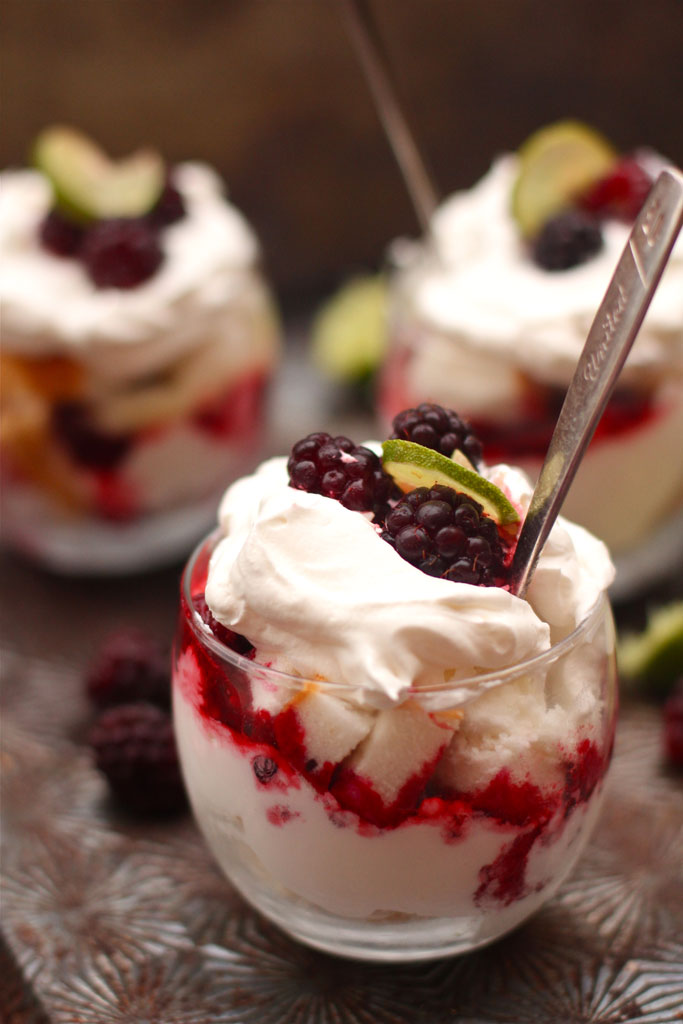 Conveniently, we had just stopped by our friend's garden and my daughter picked a castle sand box full of fresh juicy blackberries. I was out of lemons so I opted for a lime curd, which combined with the blackberries and the coconut pound cake, made my heart skip a beat. Bliss. The perfectly refreshing summer dessert.
Now if you do not have time to make everything by scratch, everything can be purchased at your local grocer and thrown together in about 10 minutes. However, if you do have time, I would urge you to make it from scratch. The flavor combination will take your taste buds on a trip to some far away island where the ocean is bright blue and the palm trees are swaying in the wind.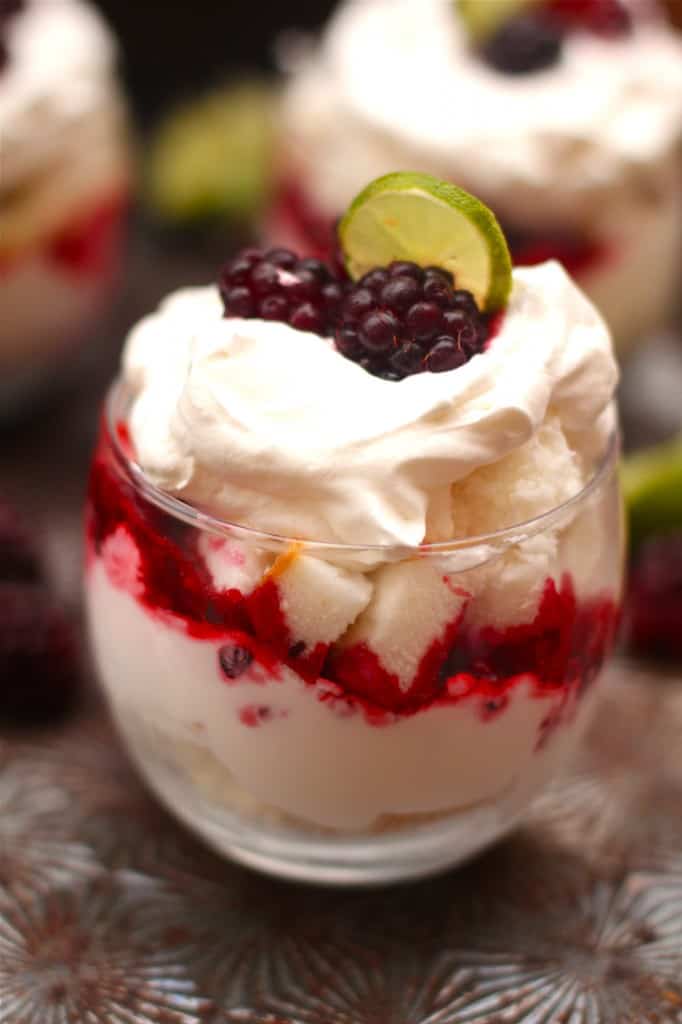 Don't get discouraged by all the steps. The curd can be made up to a week in advance and the pound cake can be made up to 2 days in advance. You can do it!!!!
I used this pound cake recipe (from the previous post) but did not use the glaze. I did however sprinkle the toasted coconut in between the luscious layers. If you are not a coconut fan, use this recipe.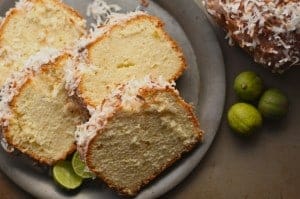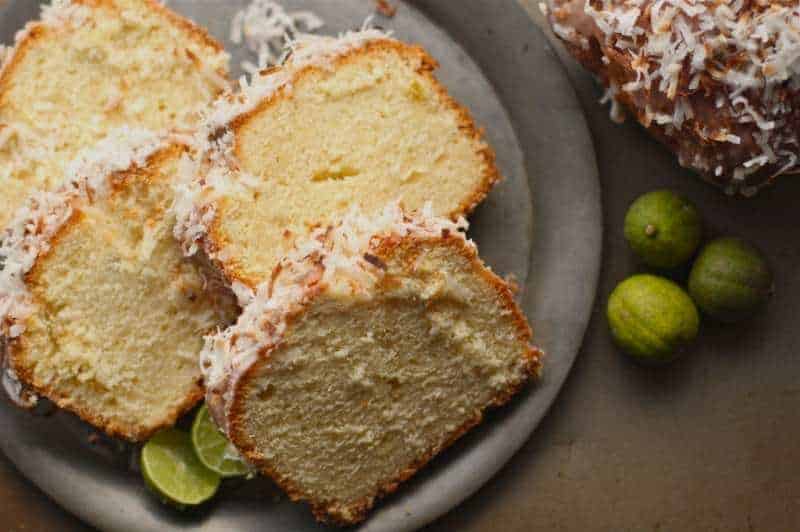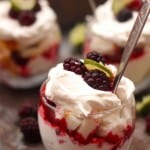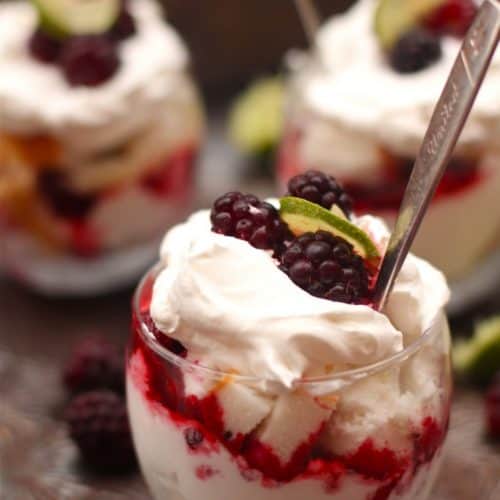 Blackberry and Lime Curd Trifle
Ingredients
Lime Curd
1

cup

sugar

¼

cup

butter

, softened

¾

cups

fresh lime juice

1

tablespoon

lime zest

2

eggs

, beaten
Smashed Blackberries
24

ounces

fresh Blackberries

2

tablespoons

sugar

½

teaspoon

lime zest
Smashed Blackberries
24

ounces

fresh Blackberries

2

tablespoons

sugar

½

teaspoon

lime zest
Whipped Cream
2

cups

heavy whipping cream

¼

cup

sugar
Instructions
Lime Curd
Beat together sugar, butter and zest. Add eggs, one at time, mixing well. Add lime juice and beat until combined.

Pour the mixture into a small pan and cook on medium, stirring constantly.

When it is just about to come to a simmer, and has thickened (will coat the back of your spoon), remove from heat. It will thicken up more as it cools.

Once it is cool enough to touch, place in a bowl, cover and refrigerate until cold, about an hour.
Smashed Blackberries
In a bowl combine blackberries, sugar and zest.

Mix together smashing the blackberries slightly.
Whipped Cream
Whip on high until cream has doubled in size and forms stiff peaks.
Assembly
Cut pound cake into 1 inch cubes.

Layer on the bottom of 6 small individual serving dishes or 1 large trifle bowl (3-4 quart bowl) with a single layer of cake cubes.

Spread a thing layer of whipped cream on the cake layer.

Spread a thin layer of lime curd followed by a layer of berries and if desired, a layer of toasted coconut.

In the individual dishes I was able to do 2 layers.

In the large dish, repeat assembly until full.

Finish with whipped cream and fresh berries.