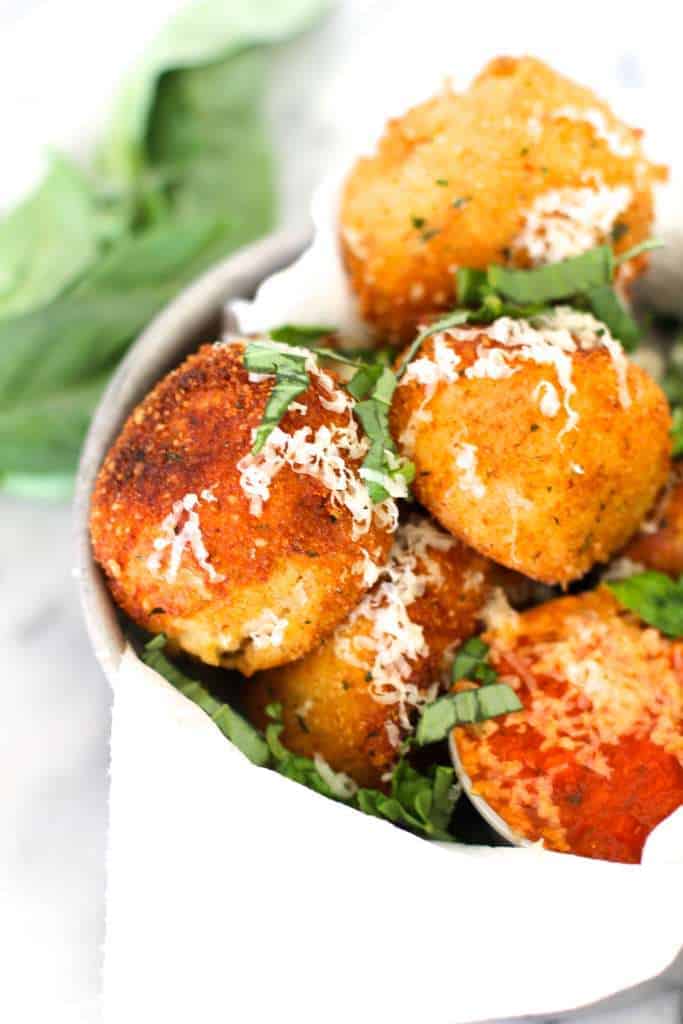 I hope everyone had a wonderful Christmas! I took a much needed blogging break and focused on the family. We focused on family traditional recipes in the kitchen and ate our hearts out!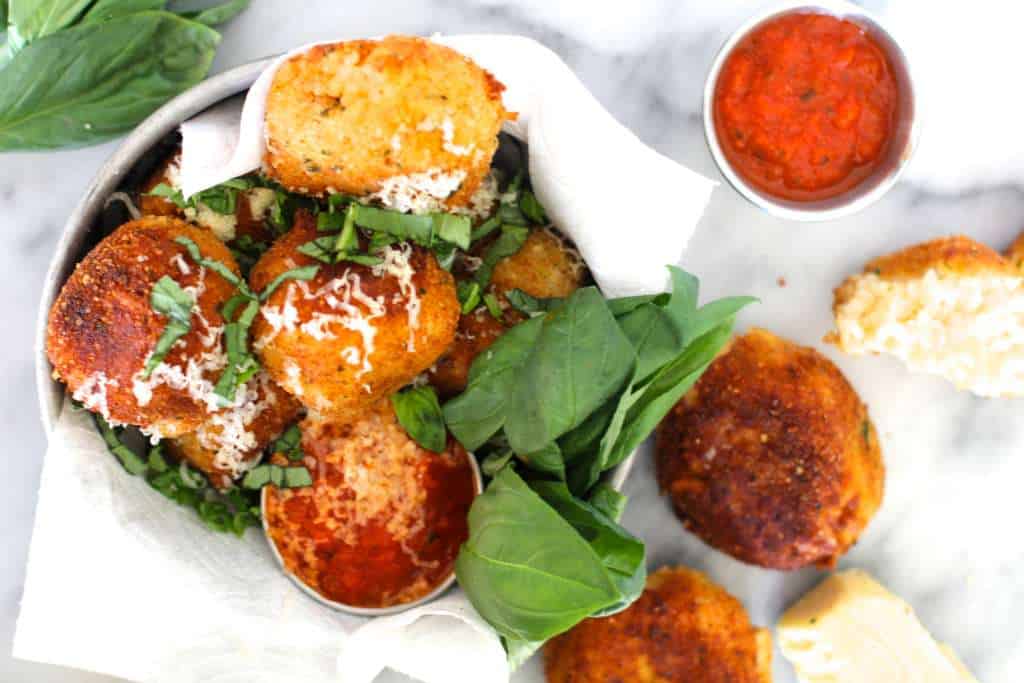 One of the recipes that I have been meaning to share are these Arancini or Italian Rice Balls. They have been apart of our Christmas and New Years spread my entire life. My aunt always makes them, but considering that they only last about 5 minutes (everyone runs to that plate first), my family and I have taken over the tradition and make a fresh batch for New Years.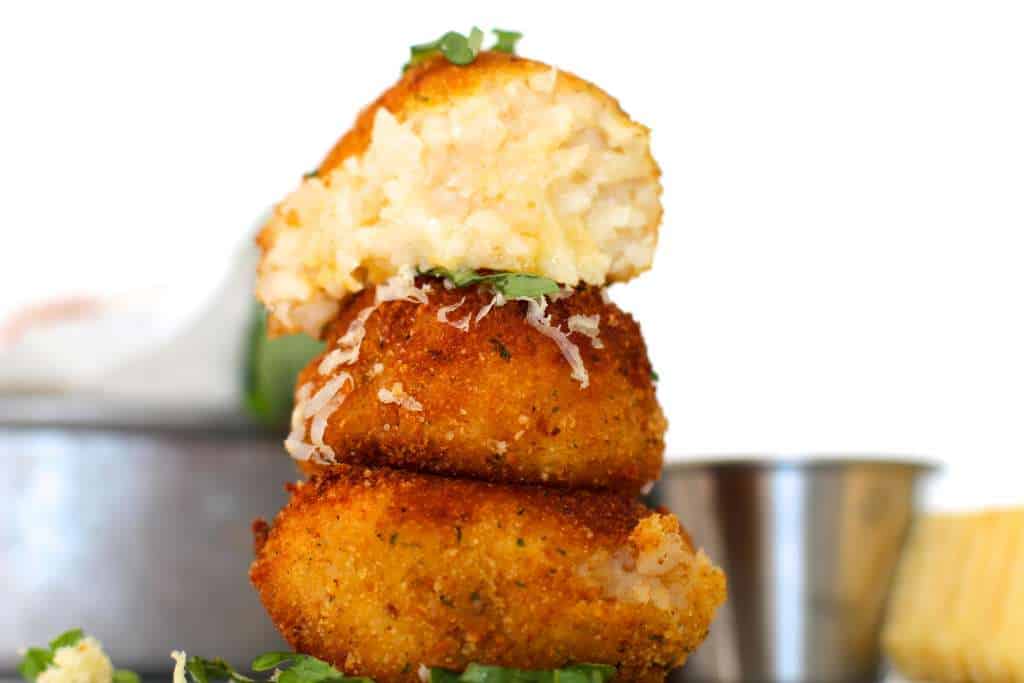 These Italian Rice balls begin with a cheesy delicious risotto. The Arborio rice is lightly browned in a stick of Plugrá's finest European Style Butter, then soaked in white wine and chicken stock. Once the rice is tender, it is mixed with fresh parmesan cheese, finely chopped parsley, and eggs.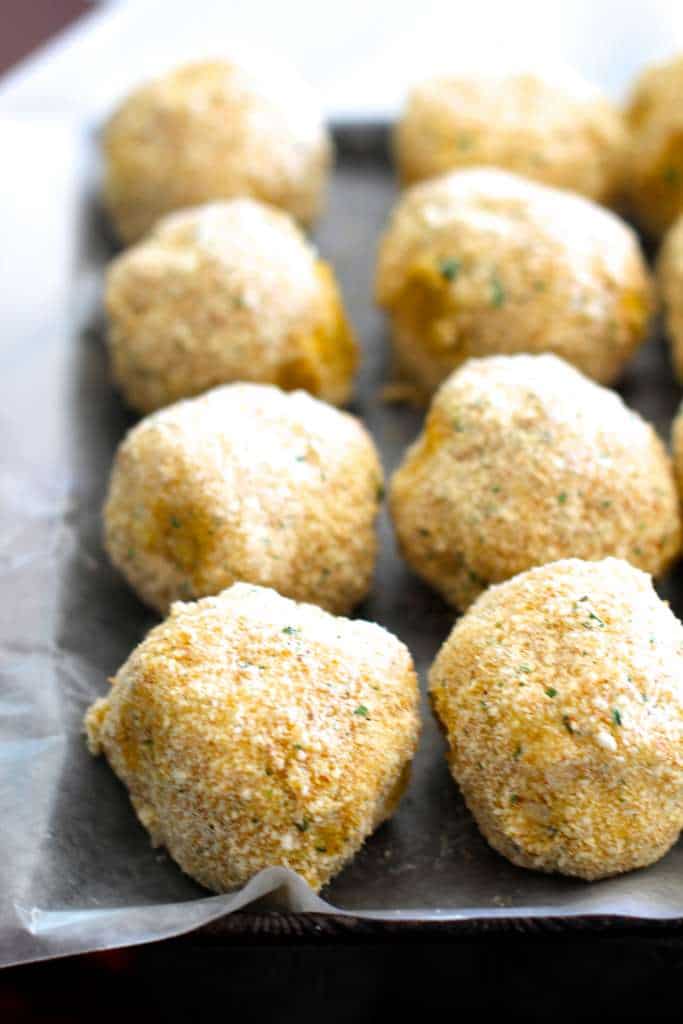 Once cooled, the rise is formed into balls with a cube of mozzarella cheese, dipped in more egg, and finely rolled in Italian bread crumbs. We fry the balls in oil then serve them with a side of marinara sauce.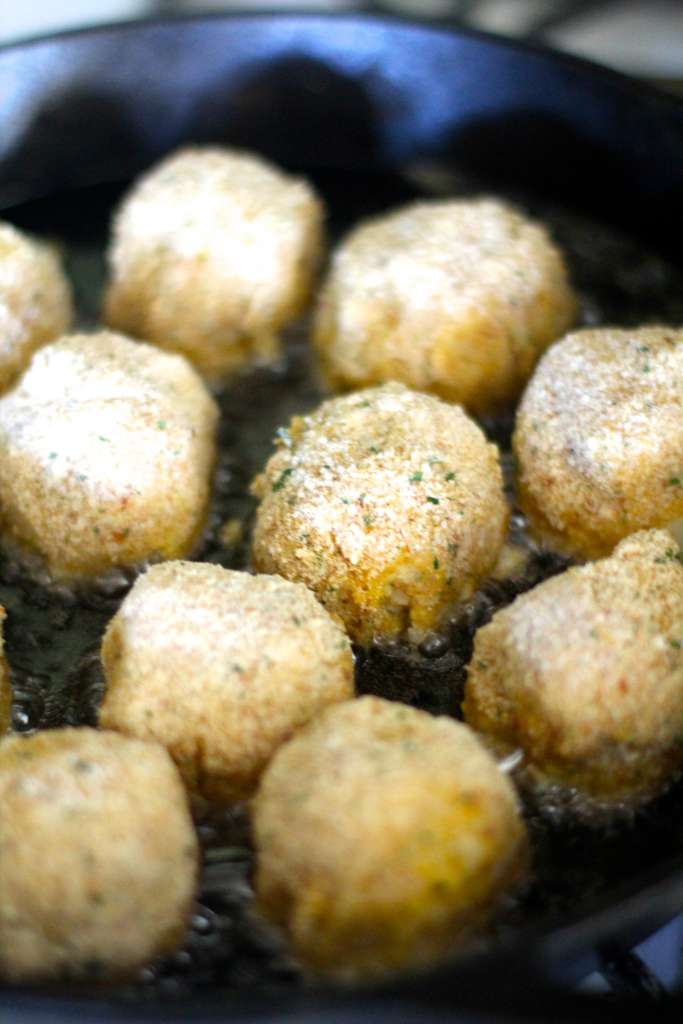 They truly are the perfect appetizer to ring in the New Year! Because New Year's Eve is also our wedding anniversary, we follow the rice balls with either a traditional Swiss Raclette meal or beef wellington. It is always a beautiful meal full of family, wine, and lots of laughter.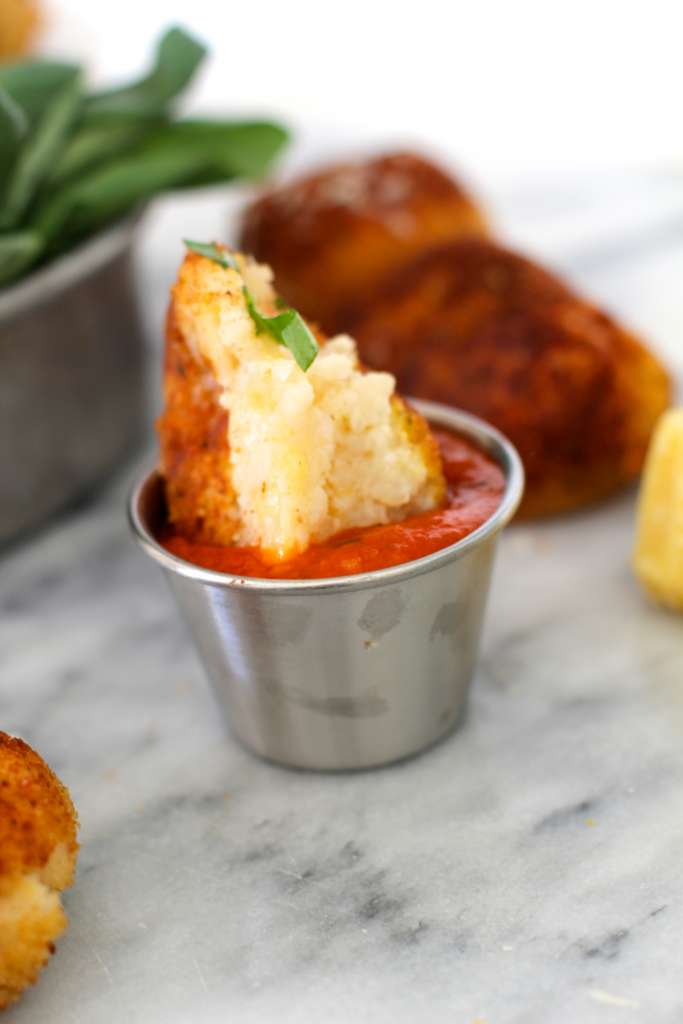 What are your New Year's Eve traditions?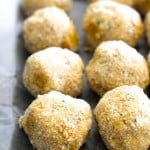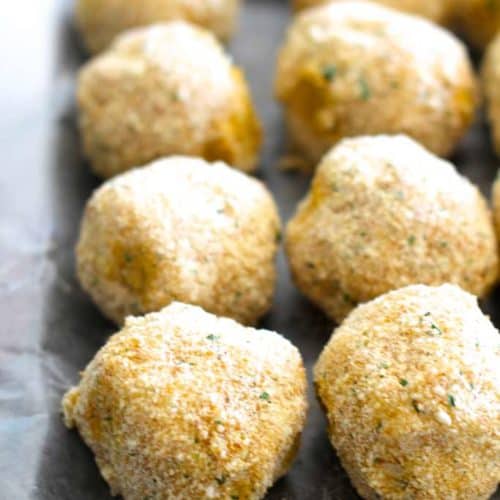 Arancini- Italian Rice Balls
A holiday family tradition, these rice balls have graced our tables for as long as i can remember!
Ingredients
8

tablespoons

Plugrá unsalted butter

1

medium onion

, finely diced

3

garlic cloves

, finely dices

2

cups

Arborio or medium grain rice

1

cup

dry white wine such as Chardonnay

5

cups

hot chicken broth

1

teaspoon

salt and freshly ground pepper

⅓

cup

fresh Italian parsley

, finely chopped

1

cup

shredded parmesan cheese

2

eggs

4

oz

mozzarella cheese

, cut into 24 (½-inch) cubes

1

cup

Italian bread crumbs

3

eggs

2

cups

vegetable oil
Instructions
Melt butter in a large pot, pour in uncooked rice, garlic, and onions and cook for 2 minutes.

Pour in wine until wine and stir until it evaporates.

Begin stirring in hot chicken broth until rice is tender. Cook rice uncovered.

Add salt and pepper.

When rice is cooked take off heat, mix in cheese and parsley.

Allow rice to cool for about 10 minutes, then mix in 2 eggs.

Chill rice in refrigerator for 2 hours or overnight.

To form the balls, take approximately 2 tablespoons of the rice mixture, place in hand and form a small cup.

Place a mozzarella cube in the center of the rice cup.

Add 1 teaspoon of the rice over the cheese cube and roll into a firm ball.

Roll the rice ball in the remaining eggs and then roll that into the bread crumbs.

Heat vegetable oil to 350 degrees F. Deep-fry rice balls until browned, then place on a paper towel lined plate.

Serve hot or at room temperature with a side of marinara for dipping!