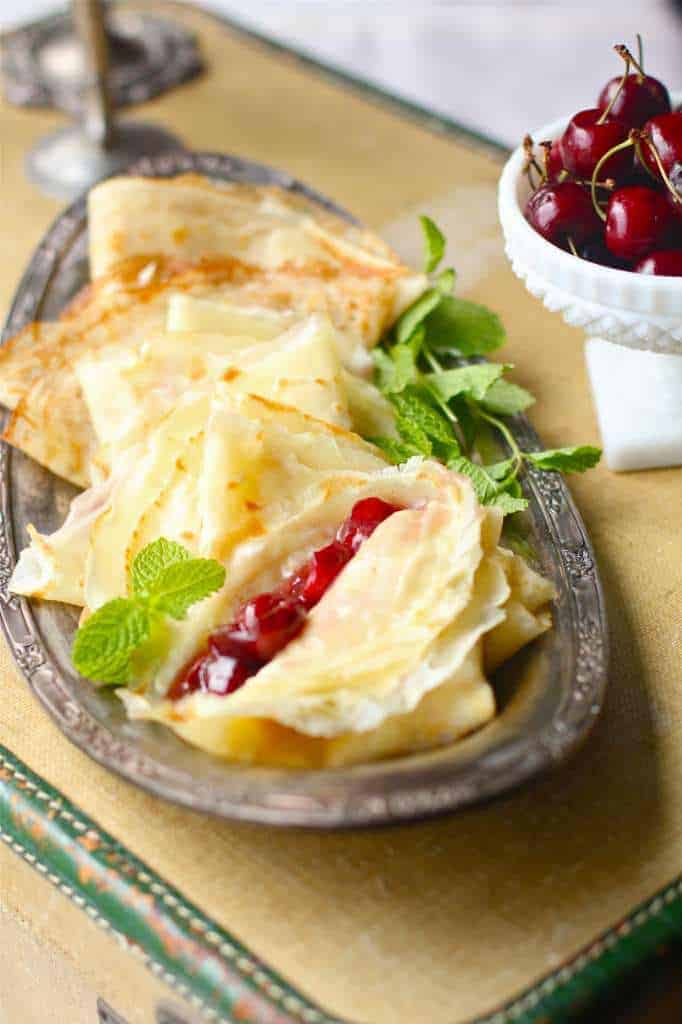 The other day, I had an impromptu visit from my friend. It is always these visits that turn out to be the most fun.
She is from France, so anytime we get together we always share stories from our time and tastes in Europe. I just so happened to have found a French distributor here in my neck of the woods, The French Epicerie, and picked up a tube of Praline. To my friend, this brought back childhood memories of French Crepe street vendors selling crepes with this hidden delicacy inside.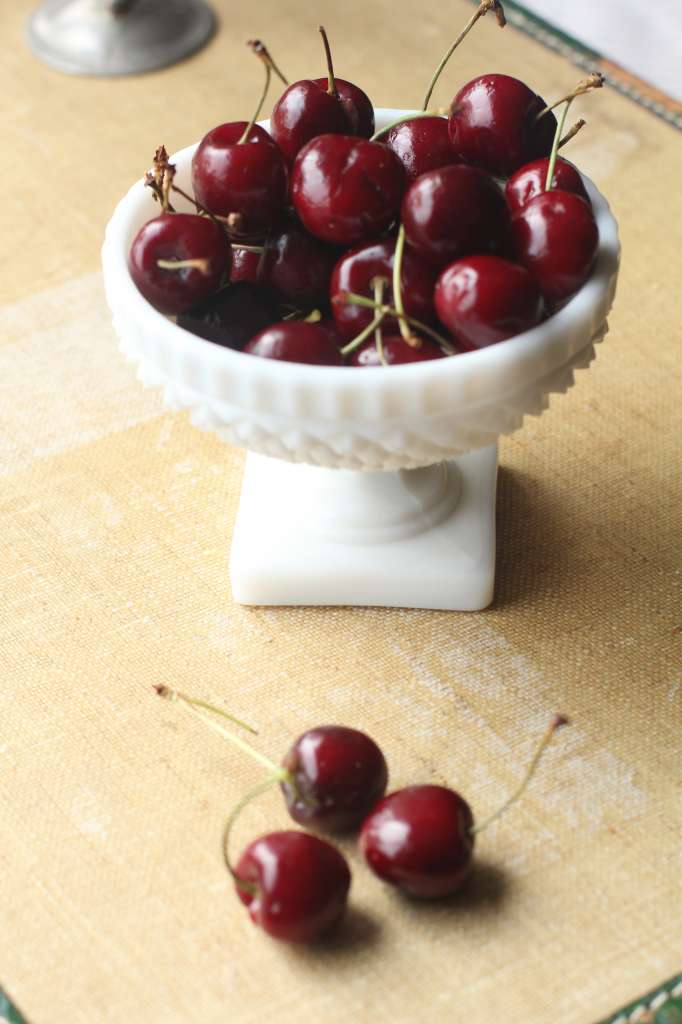 One thing led to the next, and we were on a mission to make as many crepes that day that was possible. We wanted to make sure we had enough sweet and savory crepes for everyone.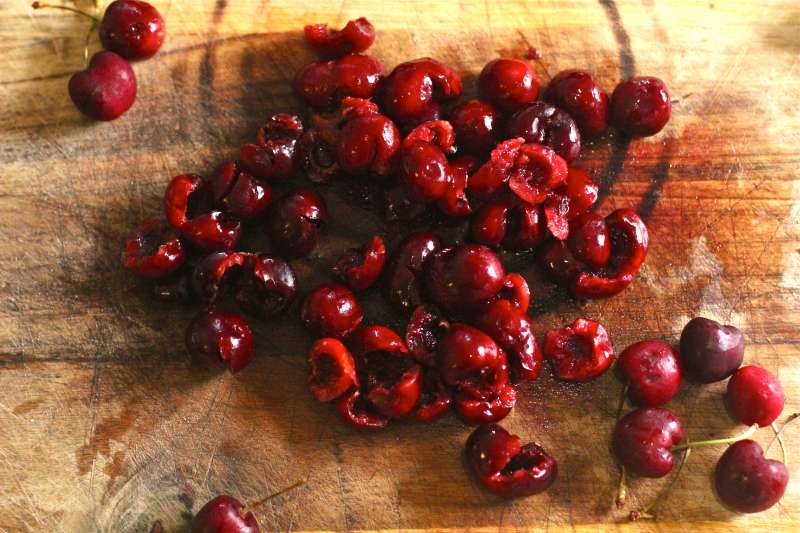 Before we started making them, she asked if I had beer. Apparently, unlike the Swiss, the french put beer in their Crepe batter. After thinking about it (and her explaining why) this totally made sense. The yeast in the beer works with the gluten in the flour, creating a fluffy perfectly thin crepe! Try them out and let me know how they turned out! Better yet, try them out with this amazing combination of Mascarpone and Cherry Compote for a gourmet mouthwatering breakfast or a very classy dessert! Or, simple use this recipe for a savory crepe with ham and cheese or whatever your heart desires!
French Crepes with a Mascarpone and Cherry Compote
Ingredients
REGULAR CREPES
2 cups flour
2 eggs
4 cups milk
6 tbsp beer

Cherry Compote

4 1/2 cups Pitted Cherries (or frozen, but thawed)
1 cup water
1/2 cup sugar

Mascarpone Spread

8 ounces Mascarpone Cheese
1 tsp vanilla bean paste
Instructions
For the Crepes:
Mix flour, eggs and milk until smooth. You can use a blender or a mixer for this.
Transfer to a bowl and mix in beer.
Cover with saran wrap and allow to rest for about an hour.

For the Cherry Compote:

Place pitted cherries, water and sugar in a heavy bottomed sauce pan.
Simmer cherries for 10 minutes.
Remove cherries from pan and set aside.
Continue to simmer cherry juice, water and sugar on low until it is syrup consistency, 15-20 min.
Pour syrup over cherries.

Mascarpone:

Stir in vanilla bean paste
Cooking the Crepes:
Coat a hot small non-stick pan with butter
Pour 1 ounce of batter into the center of the pan and swirl to spread evenly.
Cook for 30 seconds and flip.
Cook for another 20 seconds and remove from pan and place on a large plate.
Lay them out flat so they can cool.
Continue until all batter is gone.
To assemble, lay Crepe out flat onto a plate, spread half of the crepe with the mascarpone spread and spoon cherry compote. Fold crepe in half, and then fold in half again.
http://theseasidebaker.com/crepes-gluten-free-and-regular-with-marscapone-and-cherry-compote/