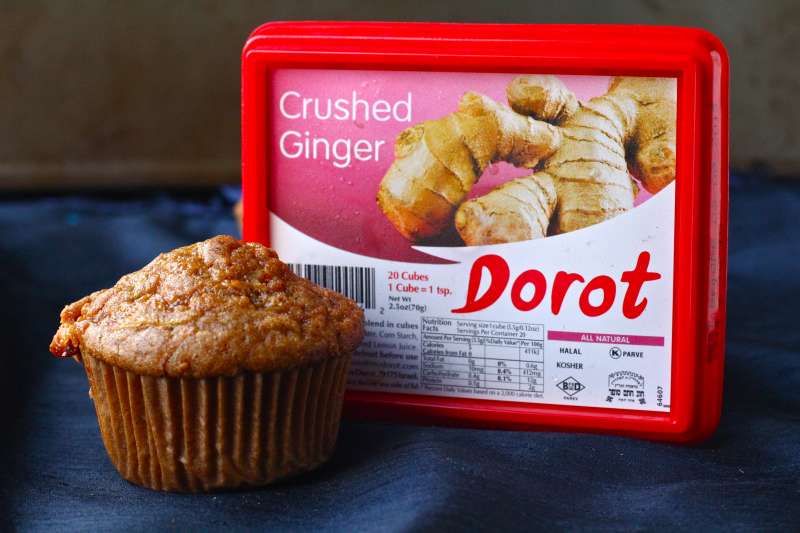 As you may know from my last post, I tend to over buy fresh veggies and herbs. I am constantly throwing out bunches of cilantro, killing every basil plant I get my hands on, and trying to use shriveled up ginger roots. Well no more I say!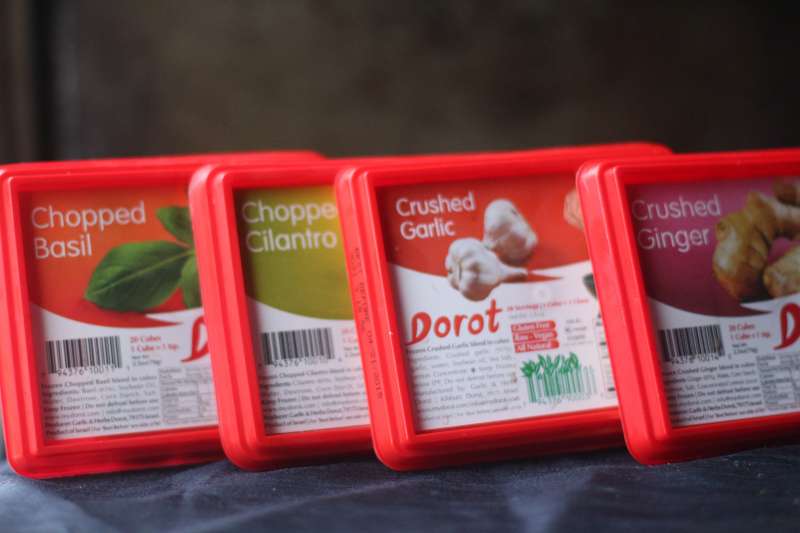 I have recently discovered Dorot's frozen garlic and herbes, and have officially fallen in love. It has the same quality taste as fresh garlic and herbs, perfectly chopped or crushed in measured cubes, frozen for your connivence.  No more throwing away your wilted black cilantro or basil!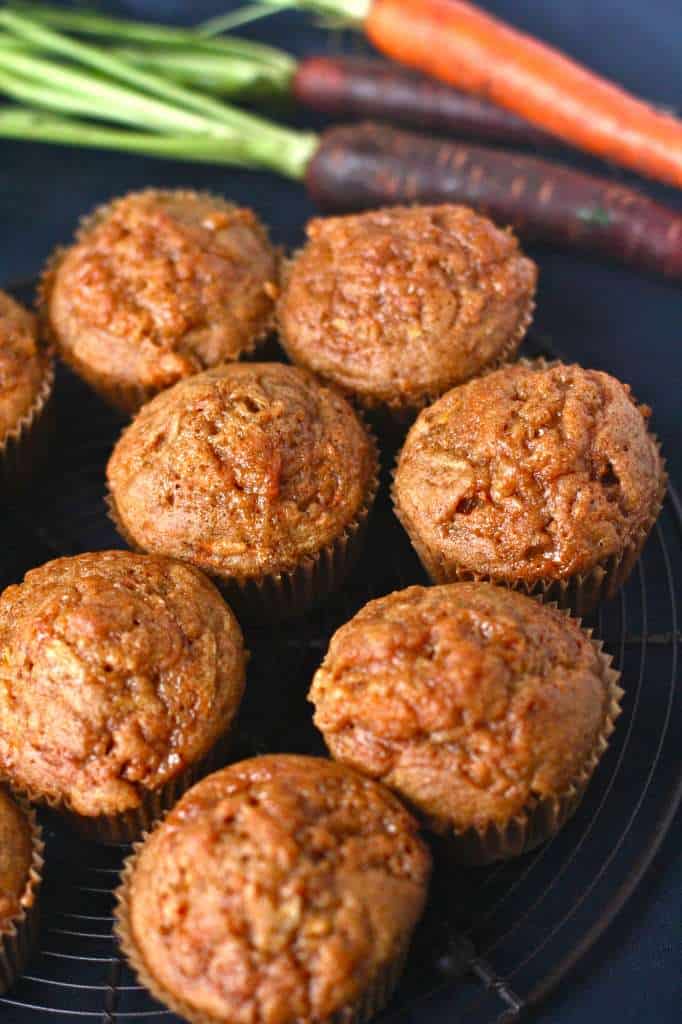 Not only am I notorious for buying ginger root for one recipe, but I can never chop it fine enough. Quite frankly there is nothing worse than taking a big ole honkin bite of ginger, at least in my opinion. Now, all I have to do is go to my freezer and pop out a few crushed ginger cubes, and my meal is perfectly fragrant and delicious! Having these little herb and garlic cubes has brought a ton of flavor into my cooking and at the same time, saving me valuable preparation time and expense!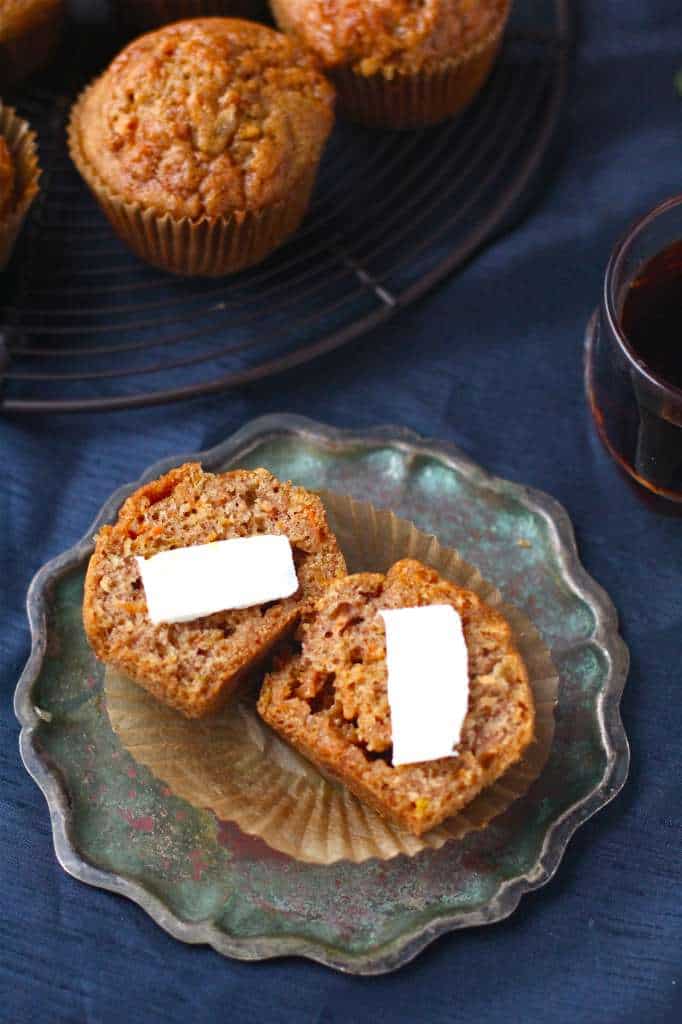 I love how versatile ginger is and what it brings to a dish. It can compliment anything from sweets to a simple chicken soup. The ginger in this recipe accentuates the shredded carrot, nutmeg, and cinnamon so beautifully that these muffins have been requested as a regular.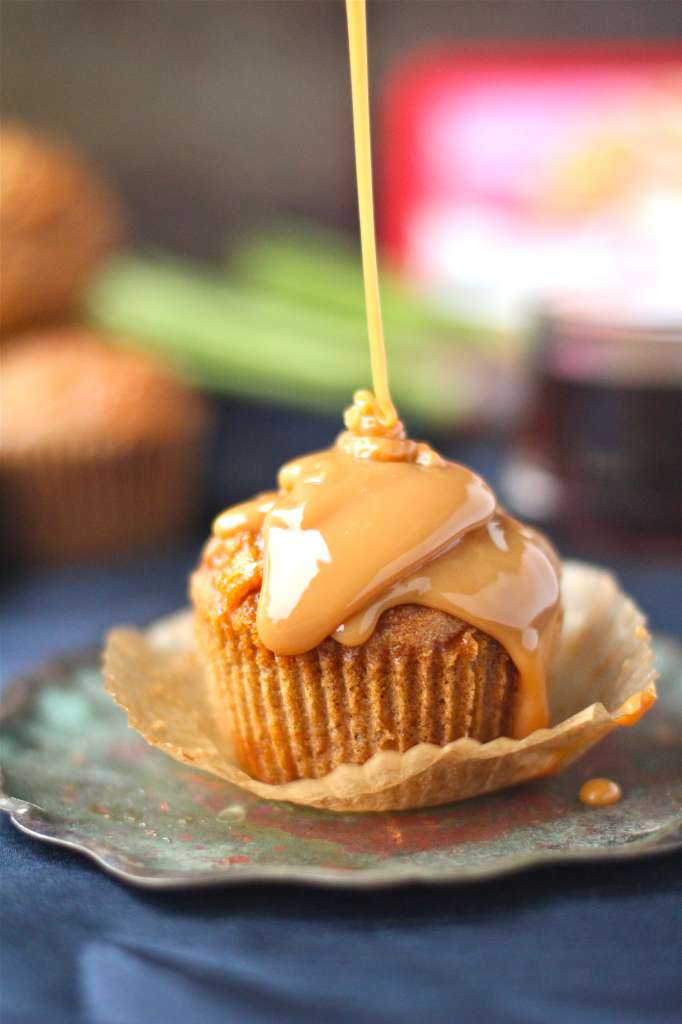 Originally, I put 1 tablespoon of dulce de leche on each muffin before I cooked them, however I could not resist pouring some liquid gold on top while they were still warm. If you are looking for a super easy Dulce de Leche recipe check out this post here.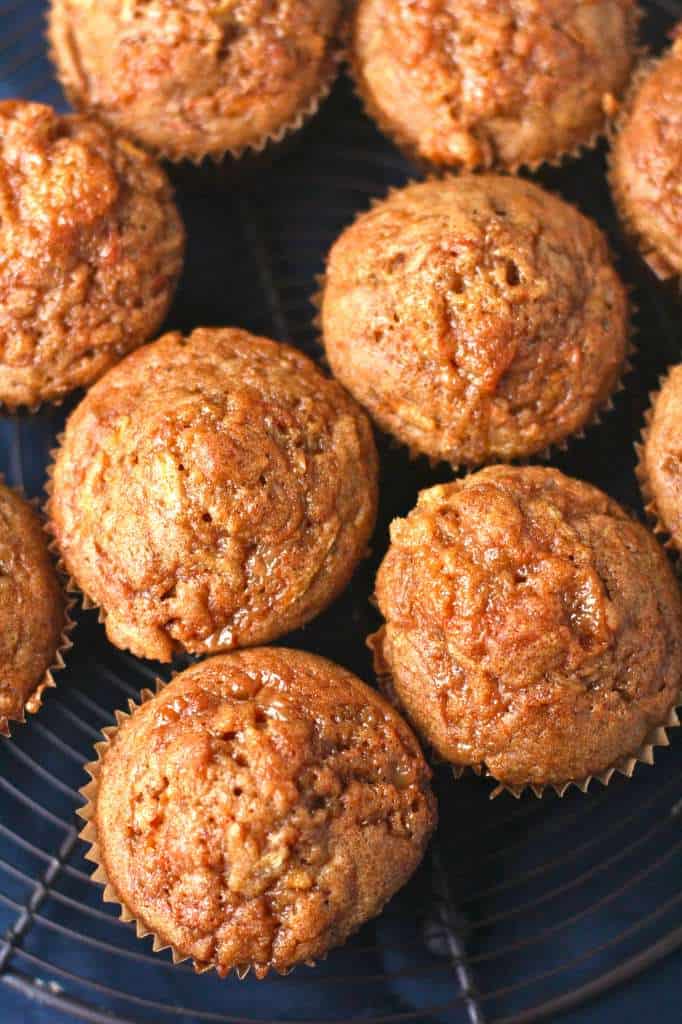 Make sure you try these muffins and stock your freezer with all or the glorious herbs and sauces that Dorot offers. You can find their products at many stores including Trader Joe's and Ralphs.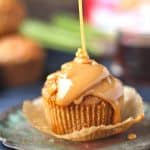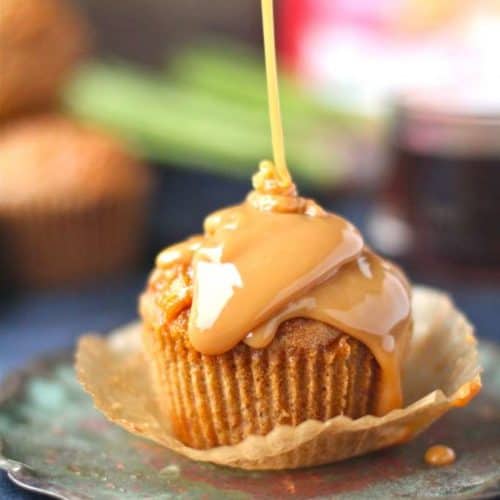 Ginger Carrot Muffins with Dulce de Leche
Ingredients
¾

cup

sugar

1 ¾

cup

All Purpose Flour

1

teaspoon

baking powder

1

teaspoon

baking soda

1

teaspoon

cinnamon

1

teaspoon

nutmeg

½

teaspoon

salt

⅔

vegetable oil

3

eggs

2

tablespoon

melted butter

3

cubes Dorot Crushed Ginger

(room temp) or 1 tablespoon crushed ginger

2

cups

shredded carrots

½

cup

dulce de leche
Instructions
Preheat oven to 350 degrees

Line one muffin tin with cupcake liners or spray with nonstick cooking spray

In a bowl combine all dry ingredients, mix and create a well (small whole in the middle of flour mix)

In a separate small bowl combine oil, melted butter, eggs, ginger and mix to combine

Pour egg mixture into flour well and mix until all flour and eggs are blended

Add shredded carrots and mix

Fill muffin cups ⅔ full with batter

Spoon 1 tablespoon of dulce de leche over each filled muffin cup

Bake at 350 degrees for 20 minutes or until a toothpick is inserted and comes out clean

Enjoy warm or at room temperature
This post is sponsored by Dorot however all opinions are my own.