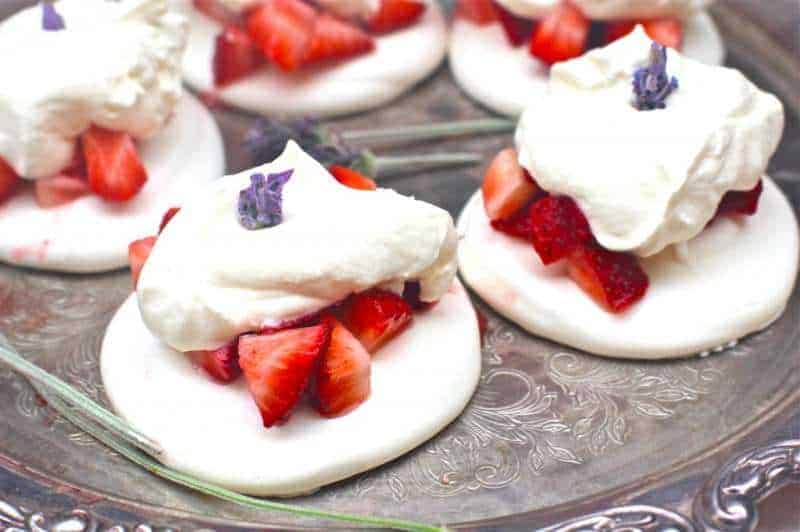 Last week the kids and I went strawberry picking. After, we were invited over to my mom's house for a small luncheon with some aunts and cousins.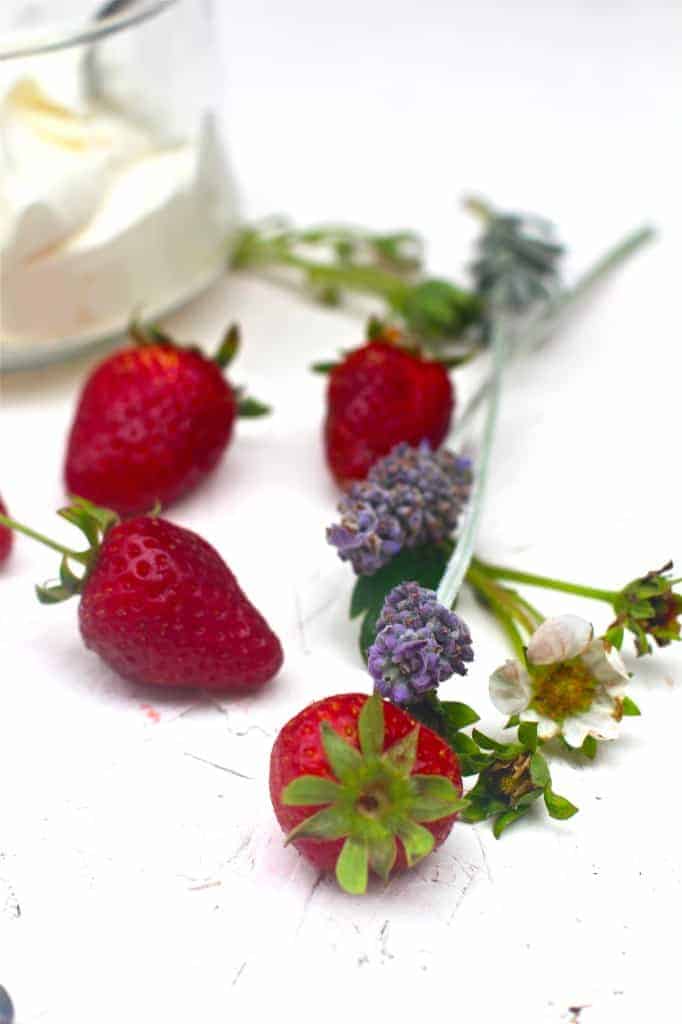 Now let me tell you about my mom. She can throw a Hampton's style party, with a farmer's budget and 24 hours notice (and me cooking of course). And her flowers? Let me just say that she has the ability to turn weeds into stunning arrangements, seriously. But she is not a cook, with exception to her braciole (because I know that as soon as I post this, you will be calling me with a list of the things you do cook). So, when she invited other people over, and insisted that she would be cooking, I knew we were in trouble.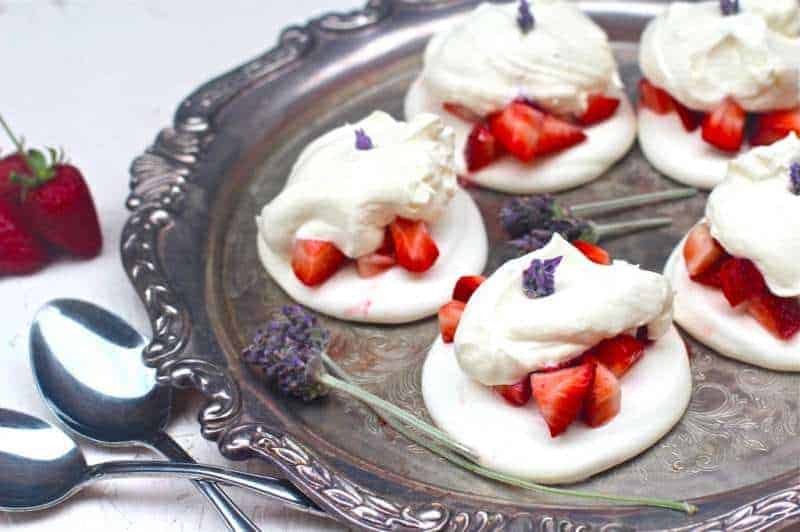 I was right. Of course there were free-flowing Mimosas, but appetizers…nada, protein…zultch, dessert…non-existent. I can say, however, that the Costco Kale Salad was delicious. I quickly got to work to offered a more well-rounded meal.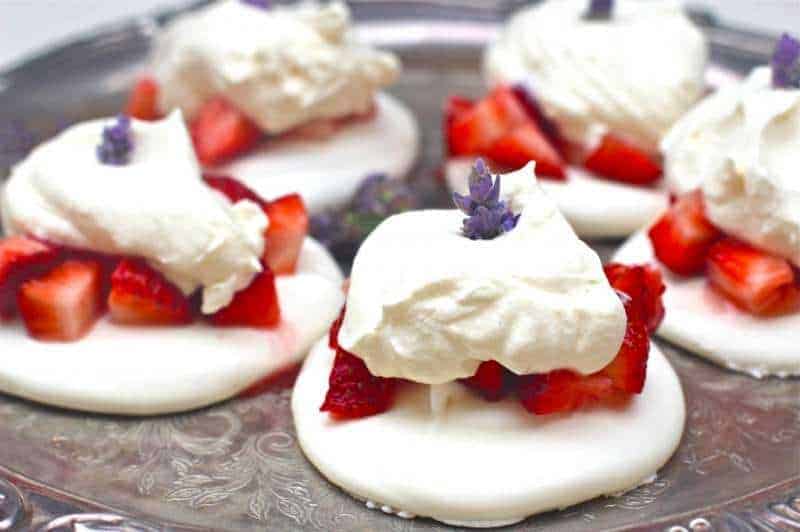 Since I did not have my normal cabinet of ingredients available to me, I had to make something simple. These Strawberry Pavlovas were light and fresh and perfect to serve at a luncheon on a warm spring day. The honey lavender whipped cream paired so nicely with the sweet strawberries, that it is my new favorite flavor combination!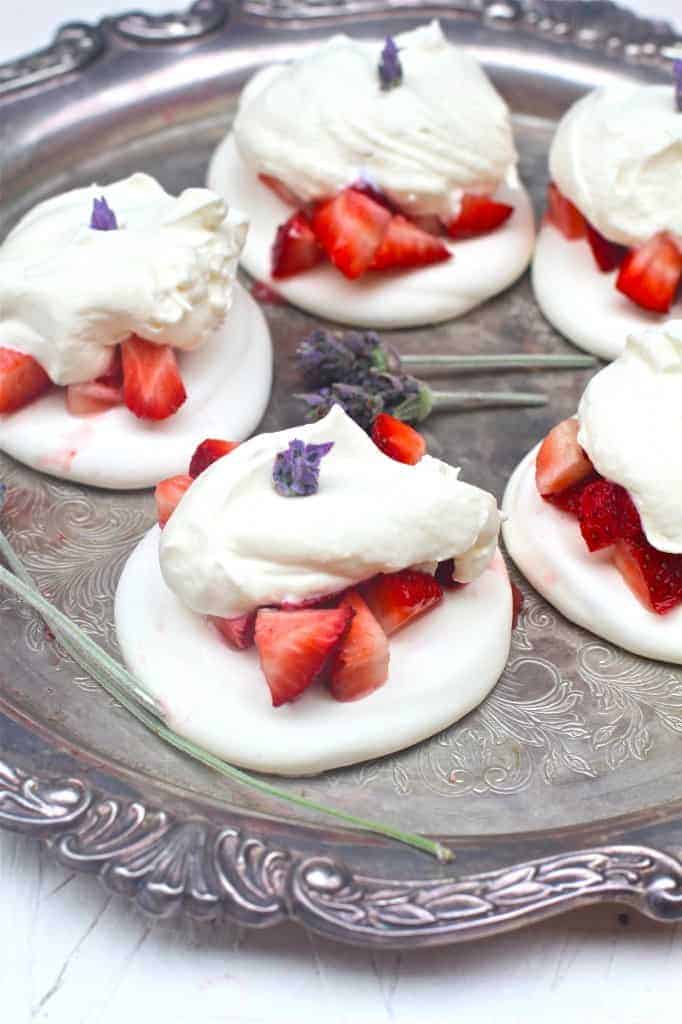 This dessert would be perfect for your Mother's Day Brunch!
Strawberry Pavlova recipe adapted from Heatherchristo.com
 4 egg whites

1/2 tsp cream of tartar
1/8 tsp salt
2 1/2 cups powdered sugar
1 1/2 cups chopped strawberries
1 tbsp sugar
2 cups heavy whipping cream
1 1/2 tbsp Wholesome Sweeteners Organic Raw Honey
1 tsp dried lavender
Preheat oven to 185 degrees. Line 2 cookie sheets with parchment paper.
Beat egg whites and cream of tartar until frothy. Add powdered sugar and salt and beat on high until stiff peaks form when you remove the beater.
Place the egg white mixture into a large ziploc bag, or a piping bag, and cut of the end. Pipe 3 in rounds, about 2 inches apart. Bake at 185 degrees for 20 minutes. Turn off oven and allow to cool in the oven for 30 minutes. Remove from oven and allow to cool completely. Using a spatula, gently remove meringues and place on the serving plate. Or if serving later, store in an airtight container in your refrigerator for up to 2 days.
Dice strawberries and sprinkle sugar on top. Place on top of meringues.
Beat honey, whipped cream and lavender on high until stiff peaks form. Spoon on top of strawberries. Garnish with lavender flowers if desired. Serve immediately.