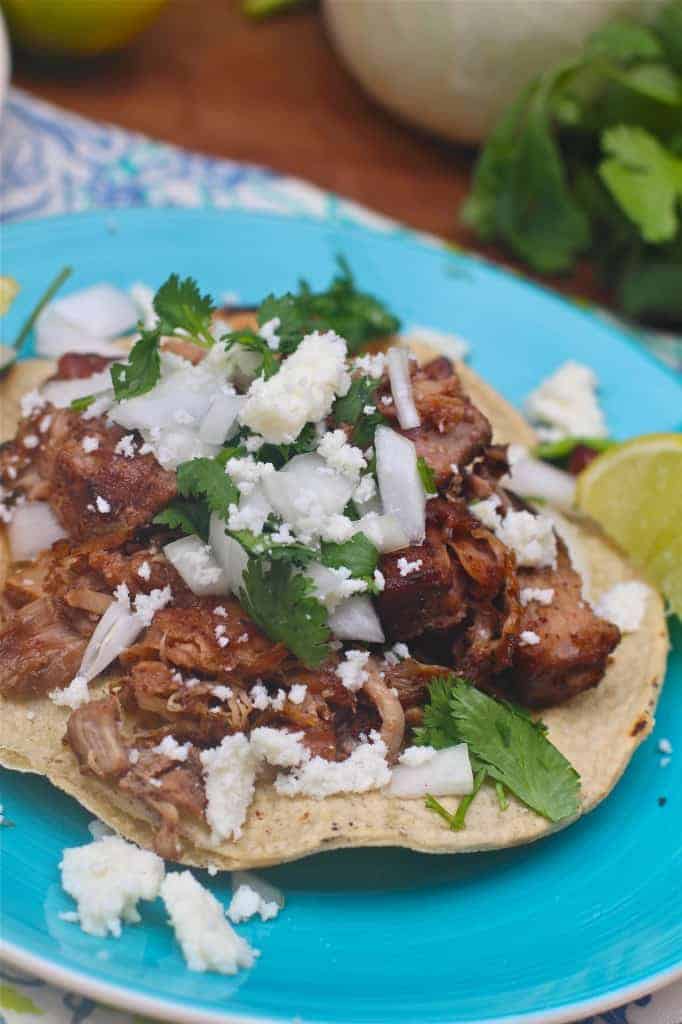 Carnitas-Mexican street tacos. Juicy, succulent, bursting with flavor, slow oven roasted pork shoulder adorned with sweet white onion and fresh cilantro. Perfection.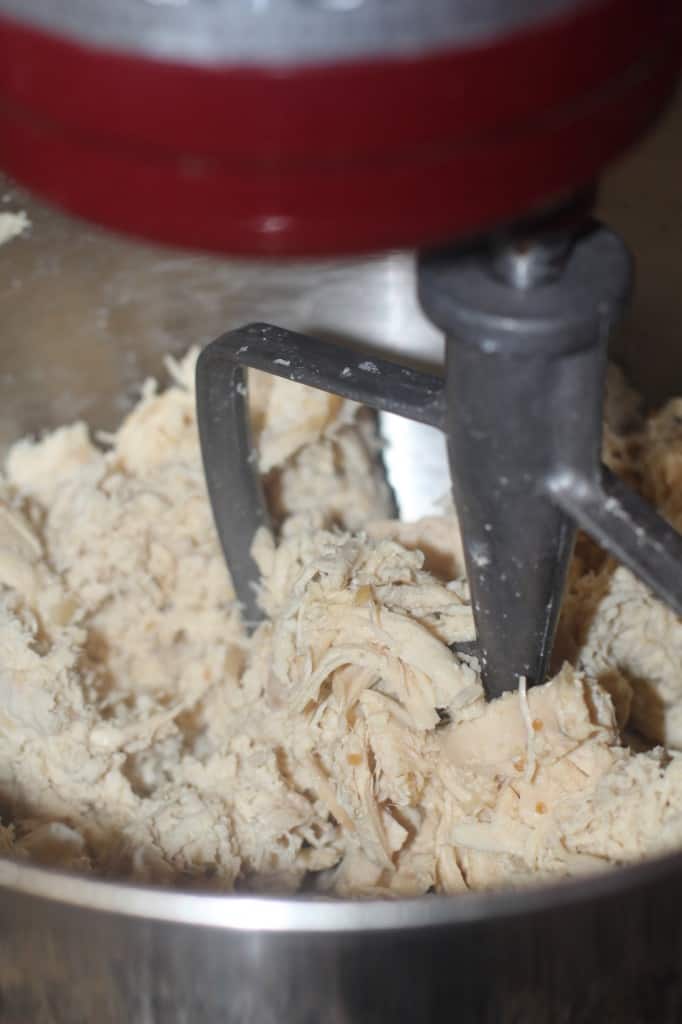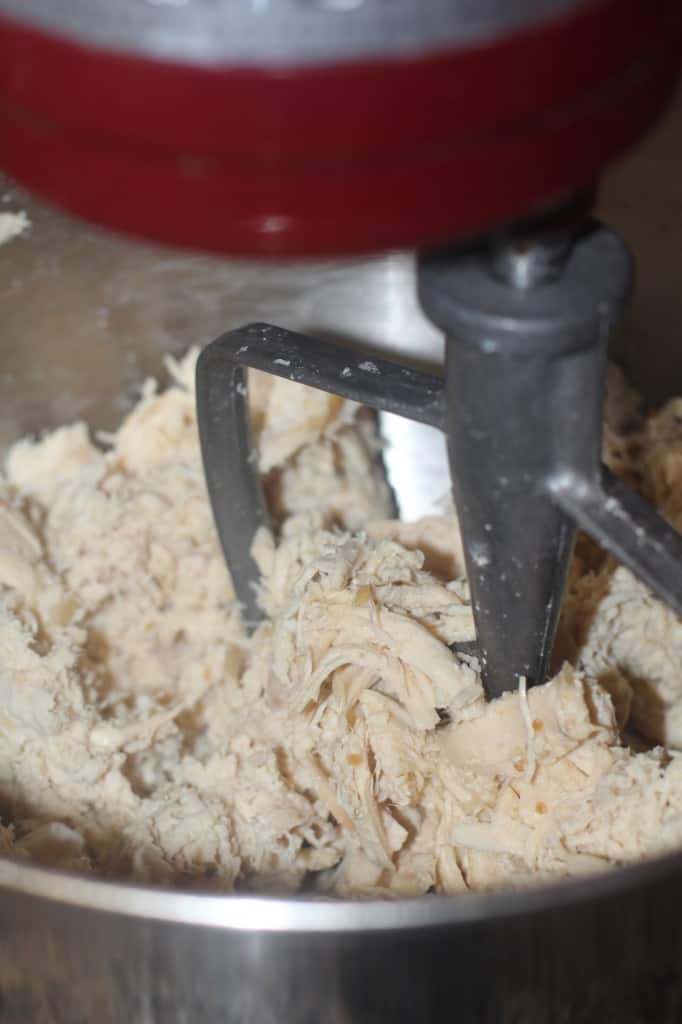 I really don't know what is wrong with me, because up until yesterday, I have never actually made carnitas. Now, I just want to stuff my face in the pan and eat them for the rest of eternity. If there is anything that I can urge you to make, it is this. I don't care if it is Fourth of July, Christmas or Cinco de Mayo, stop what you are doing and make it NOW. Yup, I am yelling at you. This is an order.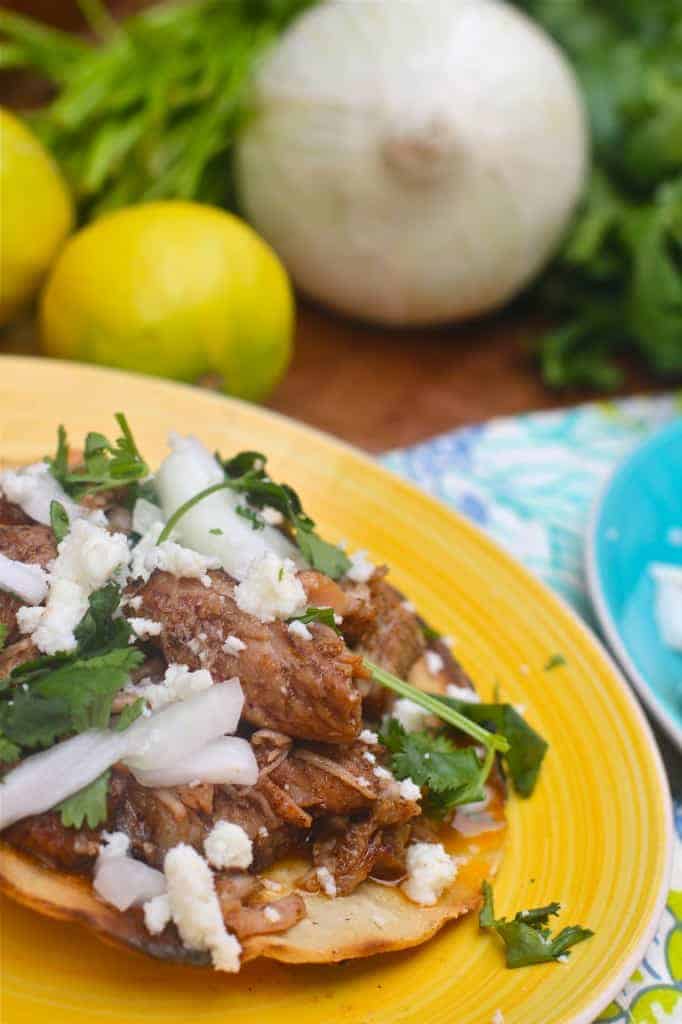 Pork shoulder is a great piece of meat to feed a crowd. It is cheap, and if made right, absolutely delicious. This is a great recipe because you put it in your oven a good 4 hours before your company arrives, which gives you plenty of time to clean your toilettes and mop your floors. Things I am always doing 5 minutes before people start knocking! And, if you have a family like mine, where you say dinner served at 5 pm and they don't arrive until 7 pm, you can just turn your oven down and leave it in. It is so juicy that it would withstand a few extra hours at a low temp!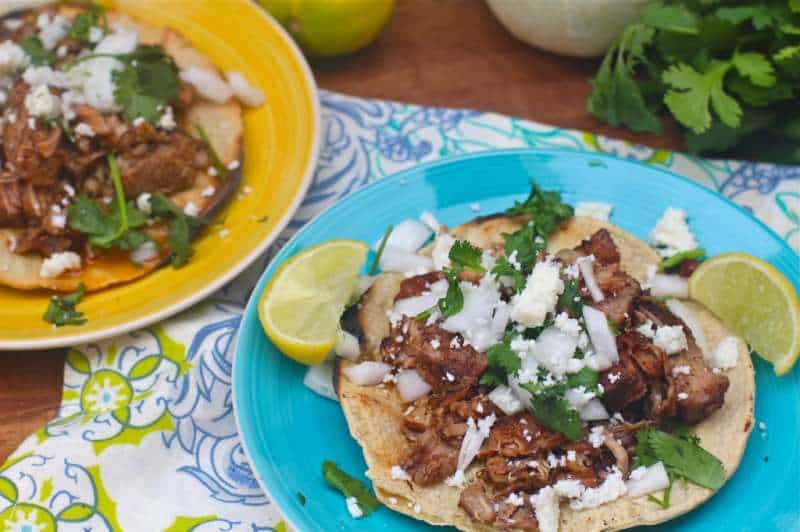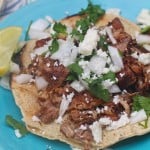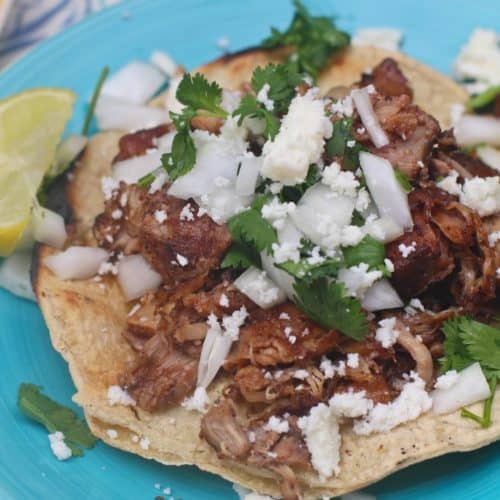 Mexican Street Tacos- Carnitas!
Ingredients
Carnitas
4-5

pound

bone-in Pork Shoulder

(or butt)

1

teaspoon

sea salt

1

tablespoon

cumin

2

tablespoon

ancho chili powder

1

tablespoon

oregano

2

tablespoon

fresh chopped garlic

1

tablespoon

olive oil
To assemble the carnitas:
1

medium sweet white onion

1

bunch of cilantro

Queso Fresco

(optional)

12-15

corn tortillas

Pork
Instructions
Carnitas
Cut Pork Shoulder into 2 inch chunks.

I cut around the bone as much as I could, but don't worry too much because it will shred off later. Place in bowl.

In a large pan, heat oil on medium high.

Sprinkle salt, cumin, ancho chili powder, oregano and garlic over pork chunks and mix to combine.

Add pork and pork bone to heated pan and brown for about 5 minutes*.

* I was not worried about every piece being browned, I just stood over the pan, stirred the meat (all of it) a few times and that was it.

This can also be done in a dutch oven which can directly be transferred to the oven.

Transfer the meat to a large baking dish cover with foil.

Slowly roast at 300 degrees for 4 hours.
To assemble the carnitas:
Finely chop onion and cilantro.

Warm tortillas either on the grill or in the microwave.

Spoon about 2 tablespoon pork over the tortilla and sprinkle with onion and cilantro.

Add Queso if desired.
On tomorrow's Menu, Crock Pot Mexican Refried Beans and Mexican Restaurant style rice!