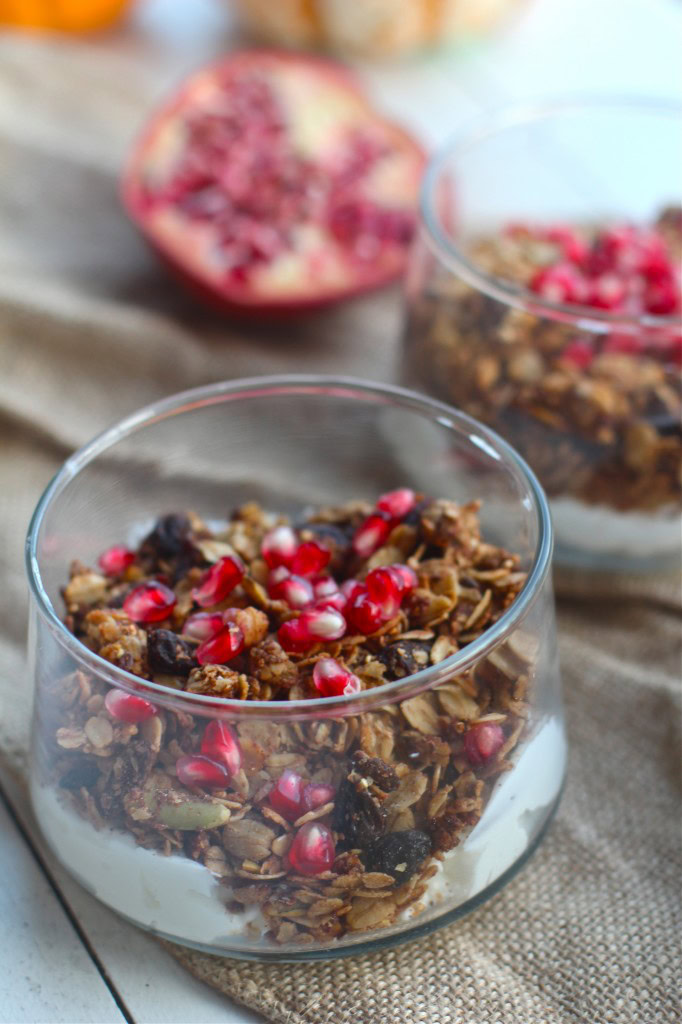 After countless malasadas from the famous Leonard's Bakery in Hawaii,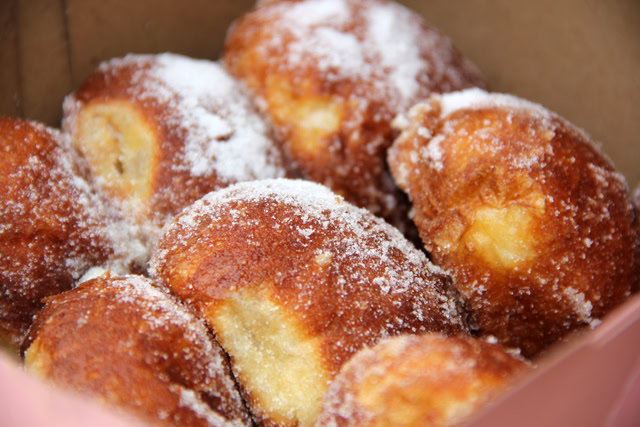 (photo source here because my brilliant husband erased mine!)
and ridiculously sweet, but delicious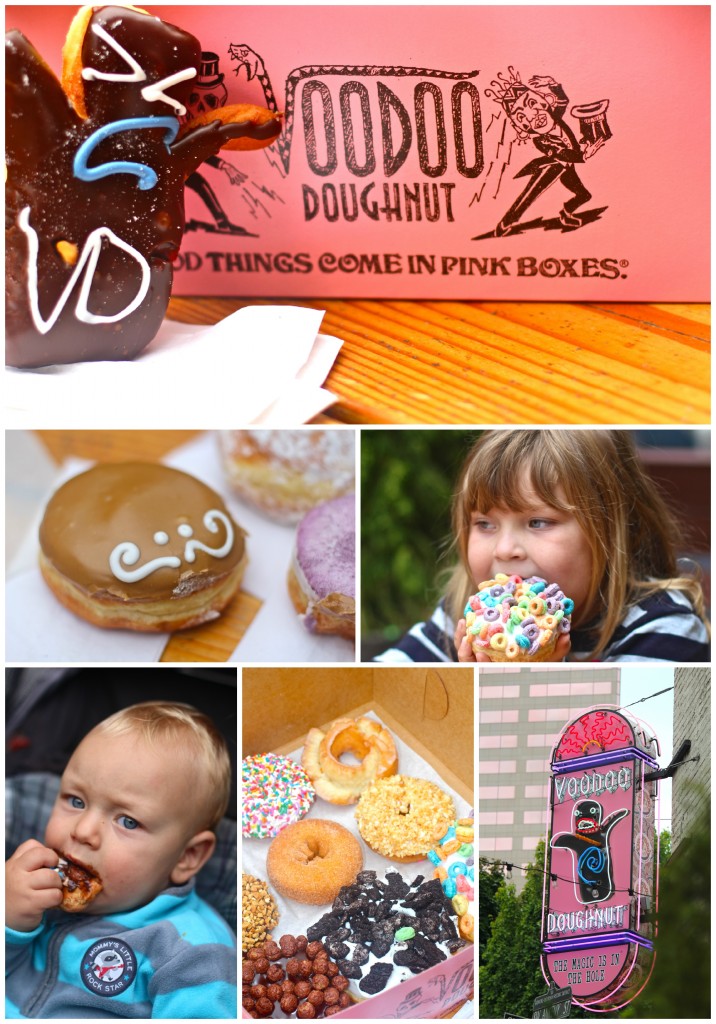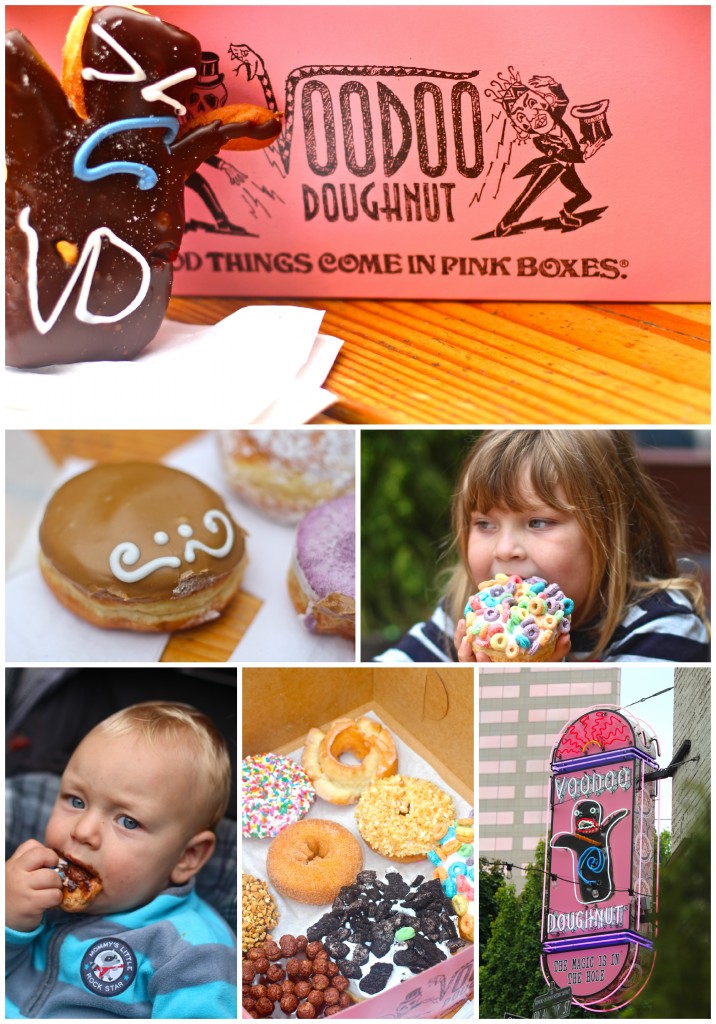 doughnuts from Voodoo Donuts in Portland, result in my utter need to go on a diet.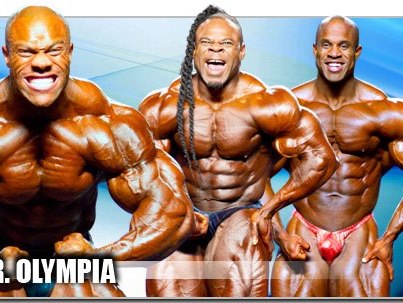 All of this combined with this weekend in Sin City where I can guarantee that my liver will be working in overdrive during my attempt to be anything but sober in order to deal with looking at men with un-naturally large muscles and tiny speedos. My husband, the aspiring *natural* body builder is dragging me to Las Vegas for Mr. Olympia (body builder olympics). I swear, the things I do for love.
Now on to more appetizing pictures, lol!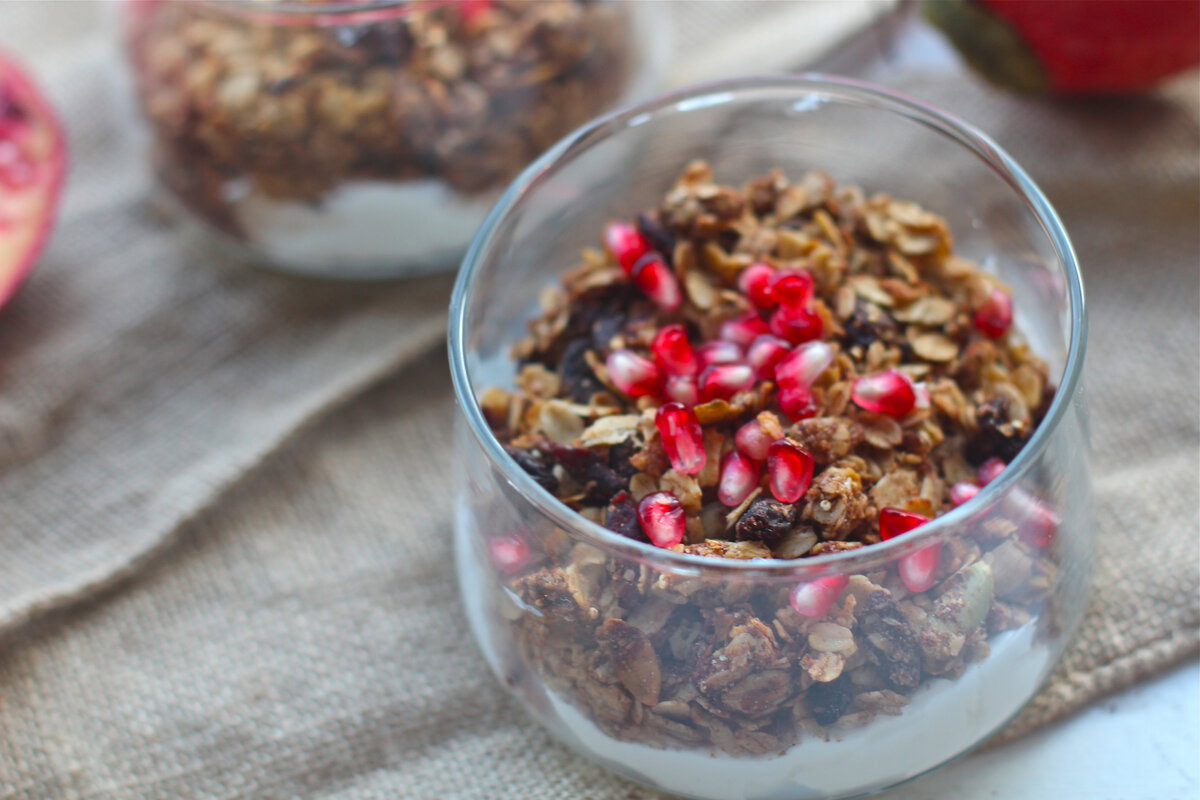 Anyway, so starting Monday I will be cleansing my body of all toxins. I thought I would start with this delicious pumpkin spice granola to kick start my day. What I love about granola is that it is so filling and keeps me full and energized until early afternoon. The kids love it too!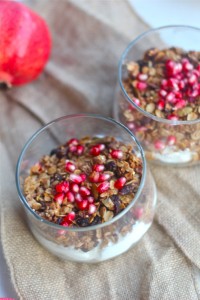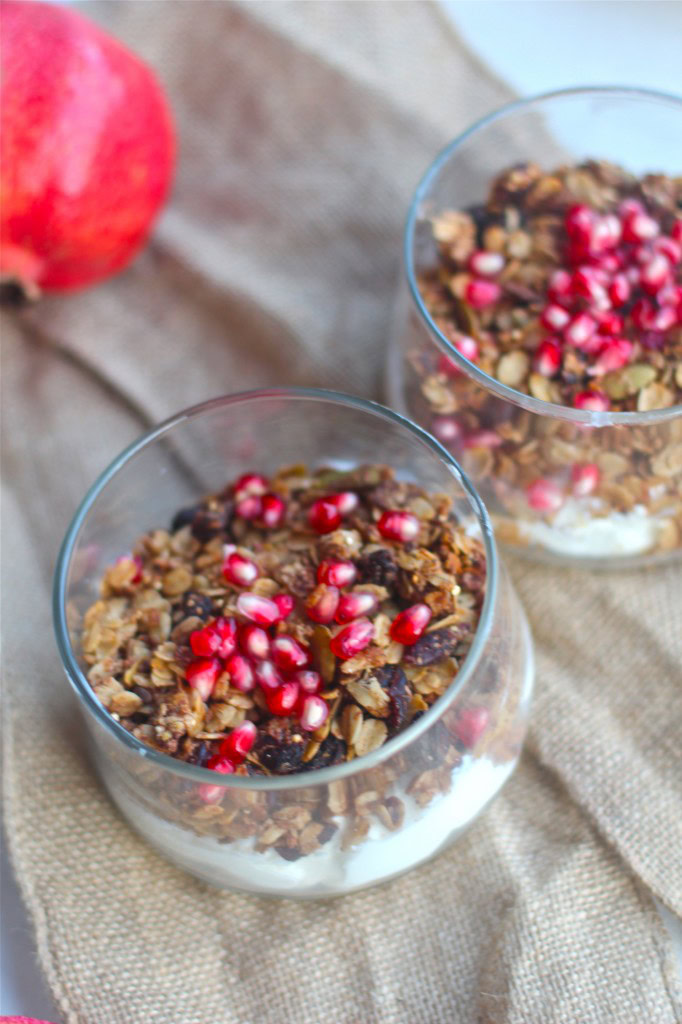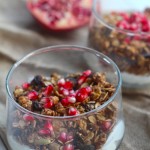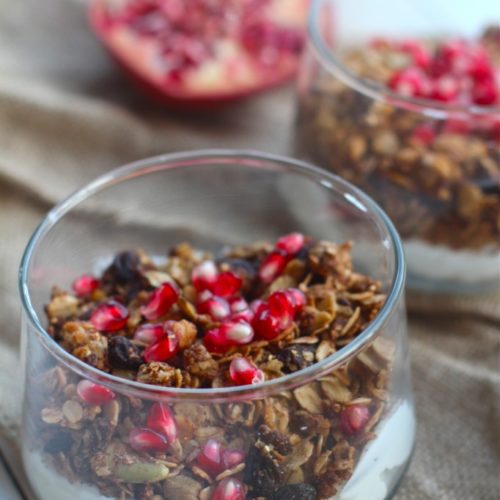 Pumpkin Spice Granola
Ingredients
Pumpkin Granola
¾

cup

canned pumpkin puree

½

cup

packed dark brown sugar

2

tablespoon

. coconut oil

1

tablespoon

. vanilla extract

2

teaspoon

. pumpkin pie spice

1

teaspoon

. salt

3

cups

old-fashioned rolled oats

1

cup

roughly chopped pecans

1

cup

pepitas

1

cup

raisins

1

cup

dried cranberries
Instructions
Pumpkin Granola
Preheat oven to 325°. Line a large rimmed baking sheet with parchment paper; set aside.

In a large bowl, whisk together pumpkin, sugar, coconut oil, vanilla, pumpkin pie spice, and salt. Add oats, pecans, and pistachios (if using), and toss to coat.

Spread evenly on prepared baking sheet and bake 30 minutes, stirring halfway through.

Stir in raisins and cranberries, and continue baking until oats are just crisp, about 15 minutes more.

Stir one last time, then set aside to cool completely.

When hard, break into chunks and store in an airtight container.

Recipe slightly adapted from the December 2010 issue of The Oprah Magazine.