Warm up this season with a cup of this delicious Hot Apple Pear Cider next to a crackling fire. It's the perfect way to enjoy the season!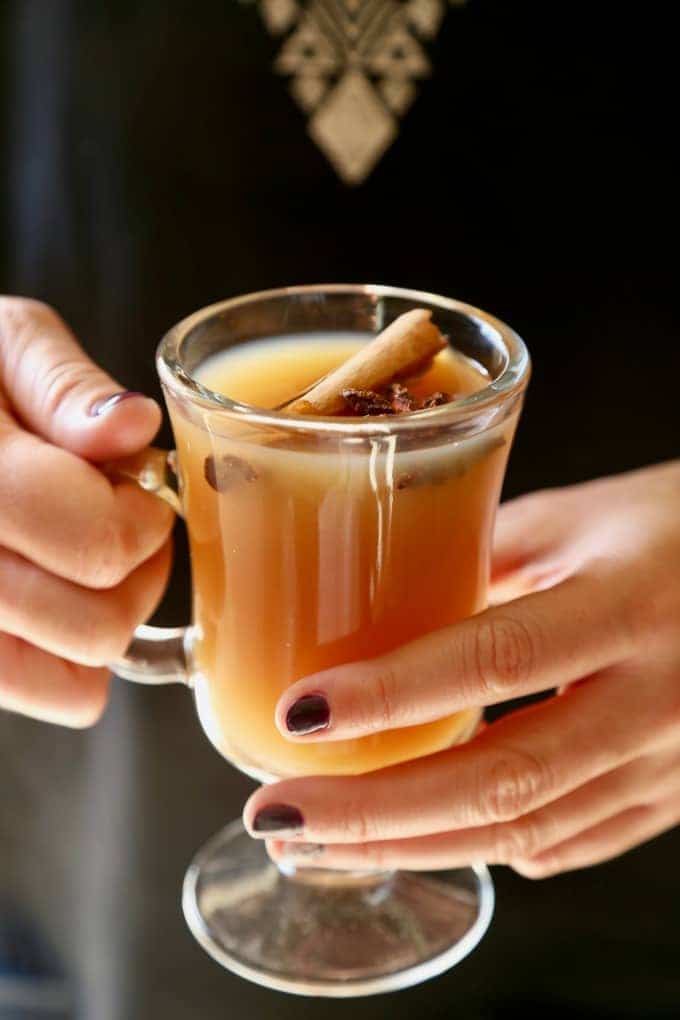 There is nothing quite like a warm cup of apple cider during the winter. It warms you up from the inside out and is delicious at the same time. This Hot Apple Pear Cider certainly does the trick!
We decided to change things up a bit and add pear to the mix. It adds a bit of natural sweetness that pairs perfectly with the tart apples, cinnamon, and nutmeg.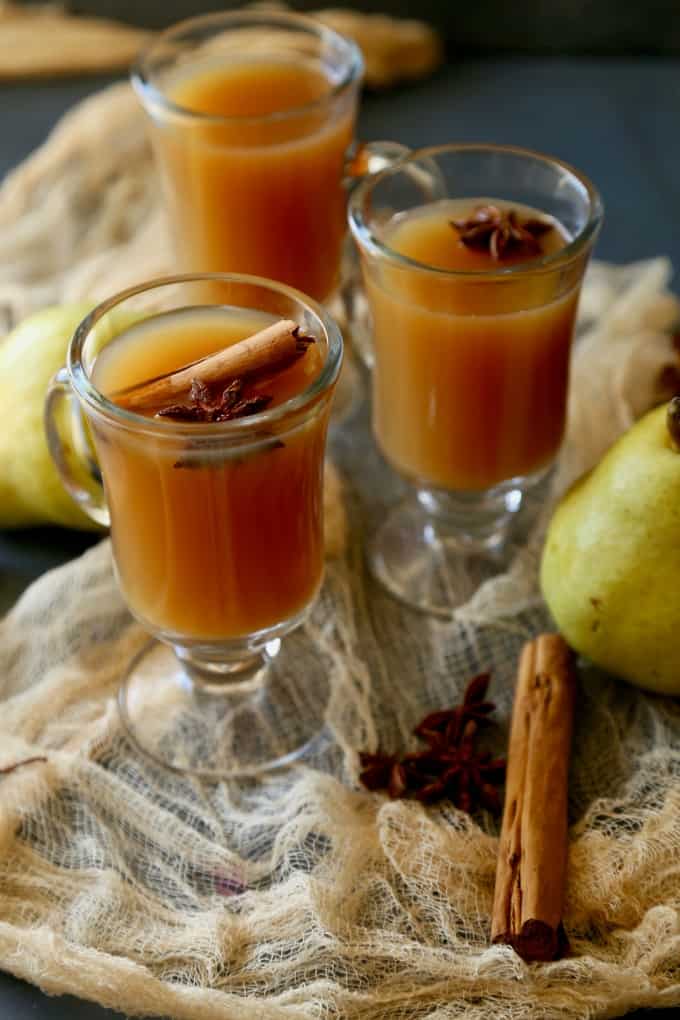 We usually make a big batch of this a few times a year. My husband and I always like to add a splash of bourbon to our cups and the kids like to add a bit of caramel syrup. It is the perfect drink for decorating the tree, caroling, or just hanging out with friends. I almost prefer it to mulled wine...almost. I kind have a thing for mulled wine too. We'll talk more about that soon.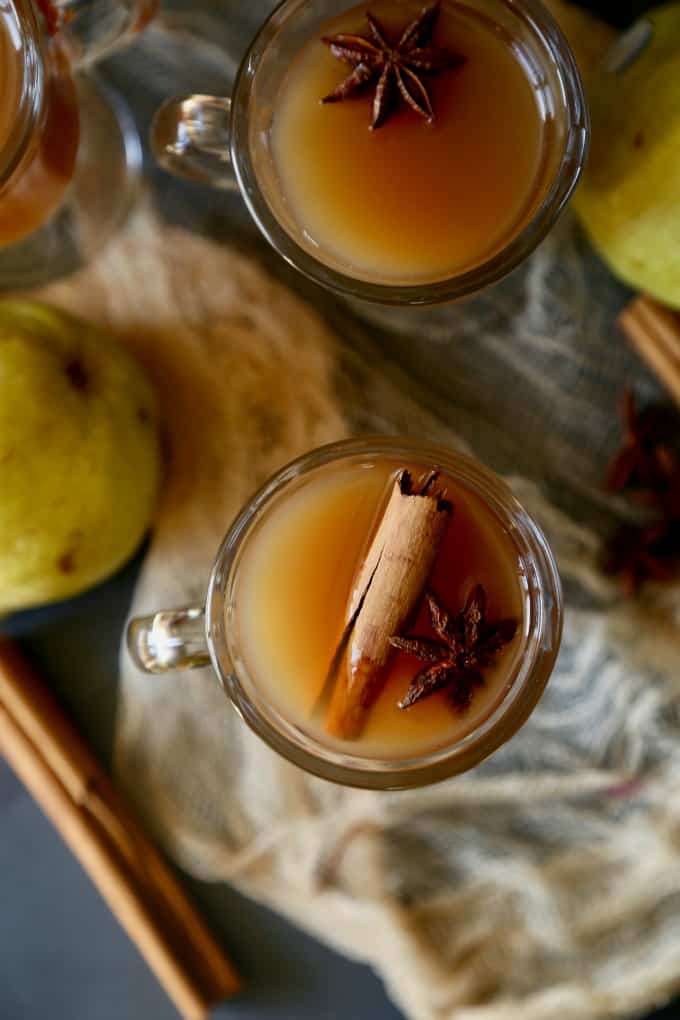 Make a batch of Chai Spiced Biscotti or Apple Muffins to enjoy while sipping on this Hot Apple Pear Cider and you won't be disappointed! Enjoy my friends!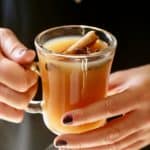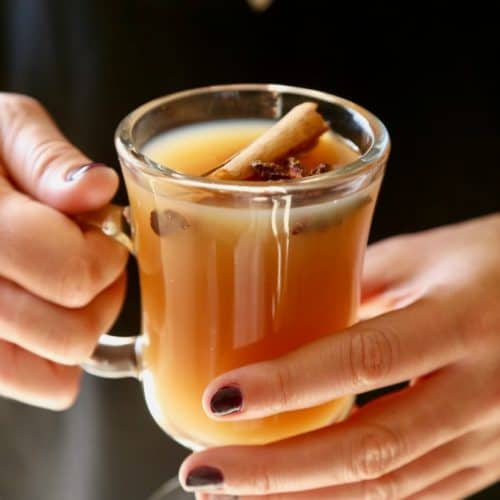 Apple Pear Homemade Cider
Ingredients
6

medium apples

6

medium pear

2

oranges

4

cinnamon sticks

1

whole nutmeg

1

tablespoon

whole cloves

½

gallon

apple juice

½

gallon

pear juice

½

cup

brown sugar
Instructions
To make the cider, wash and dry apples, pears, and oranges.

Slice apples, pears, and oranges into four large slices.

Place in large pot and cover with apple and pear juice.

Add cinnamon, nutmeg, and whole cloves.

Cook mixture on low for 4 hours.

When done, strain the mixture through a sieve and discard fruit.