Thank you EverCrisp® Apples for sponsoring this post. All opinions are mine alone.
You'll love this Homemade Nutella recipe with no artificial flavorings or additives! Just add the ingredients to a blender or food processor and blend until smooth.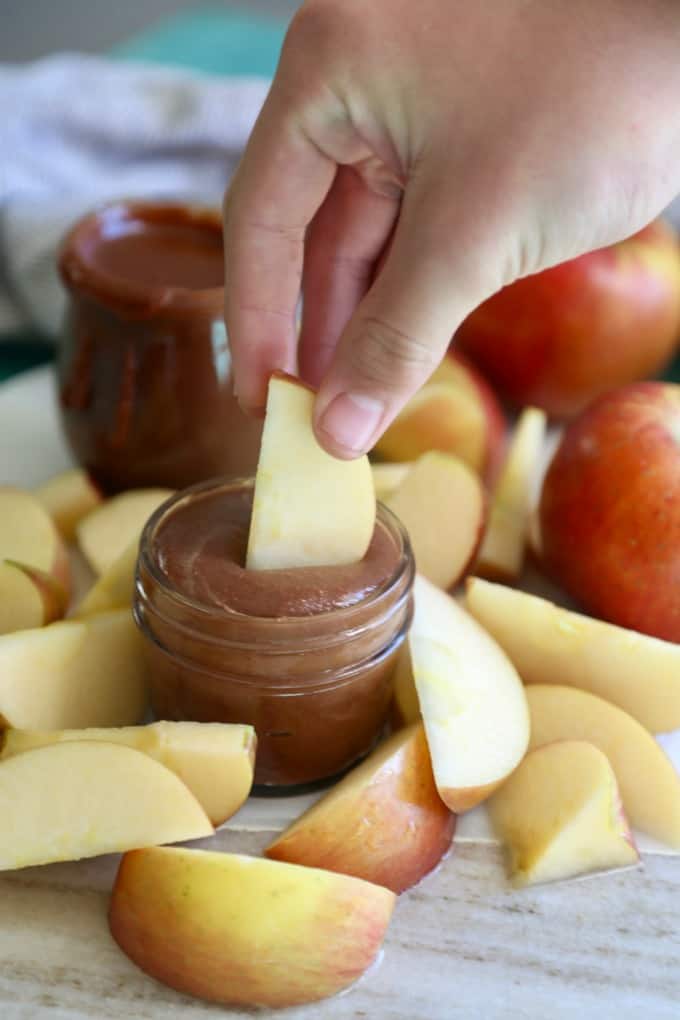 It wasn't until the last few years when I started visiting different farms that I realized how many different varieties of fruits are out there. We are given such a small sampling of produce at the stores, and most of us tend to pick our "go-to" produce without giving much thought to what else is available.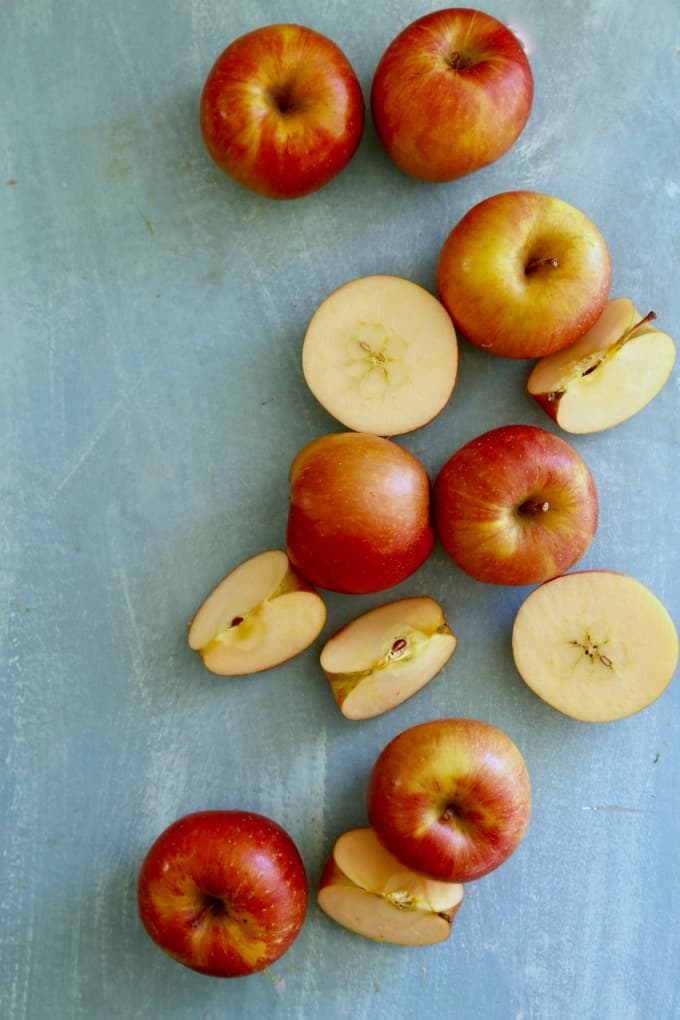 I've realized that by doing this, we're really missing out. I've been trying to get out of my "produce comfort zone" much more these last few years and try new varieties whenever I can. Recently, I had the opportunity to try a new-to-me apple variety called EverCrisp®... and I'm really glad I did!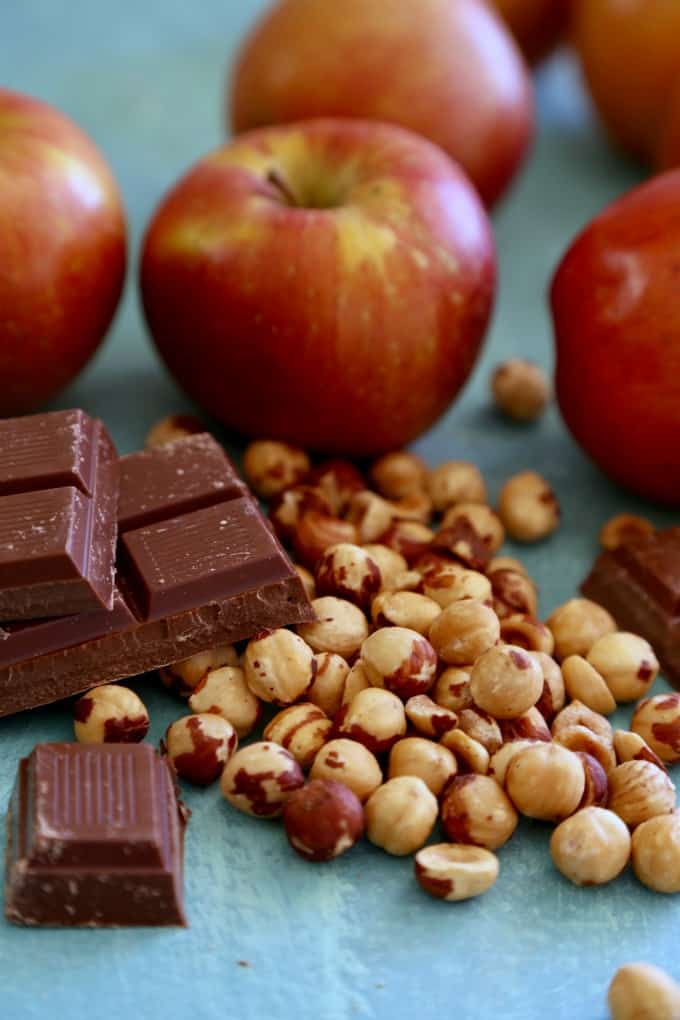 EverCrisp® apple slices pair perfectly with our household's favorite snack lately: Homemade Nutella. After a holiday season of delicious-but-kind-of-heavy treats, I've been trying to lighten things up a bit in the New Year with homemade, healthy snacks like this Homemade Nutella with apple slices and my Cold Fighting Smoothie.
Why You'll Love Homemade Nutella
This Homemade Nutella is free of artificial flavoring and other additives, and I swapped palm oil for coconut oil. I think this makes it taste even better than Nutella (if that's possible!). Plus, all you have to do is put the ingredients in a food processor or blender and blend until smooth.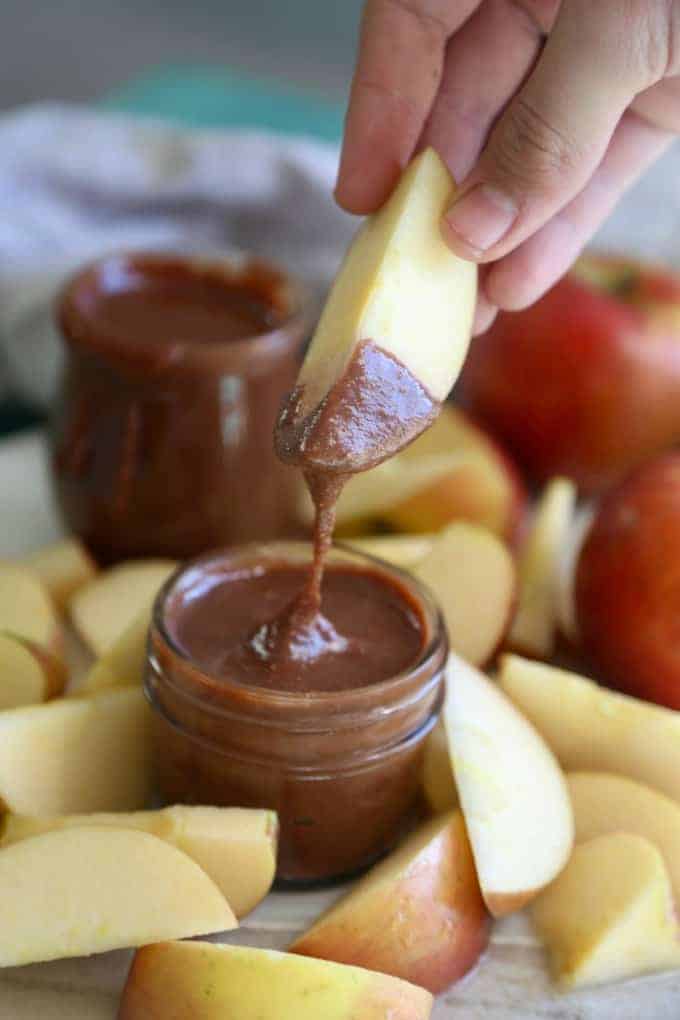 We have been snacking on Homemade Nutella with EverCrisp® apple slices almost every night lately because we just can't get enough of the flavor combination. EverCrisp® apples are a Honeycrisp-Fuji combination, so they have a wonderful sweetness to them that really enhances the Homemade Nutella.
They're also the perfect snacking apple because they are firm, crisp, and dense. They're the result of over 20 years of hard work, so it's no surprise they're such a great apple.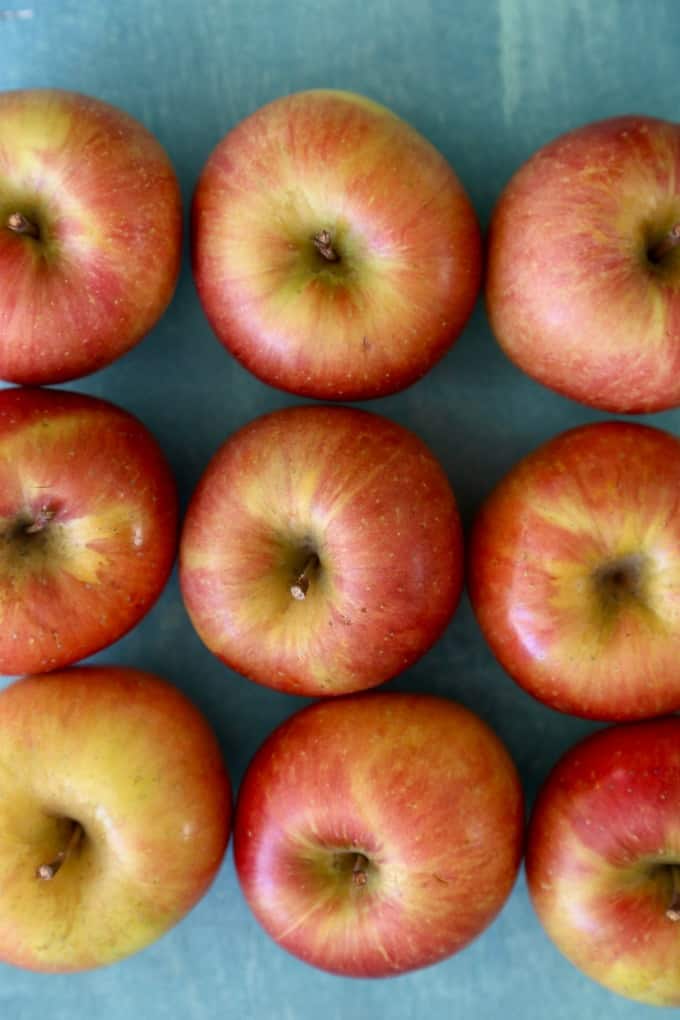 Interested in EverCrisp® Apples?
If you'd like to pair your Homemade Nutella with EverCrisp® apples, check your local grocery store. If they don't have them yet, ask your grocer for "EverCrisp® apples from the Midwest Apple Improvement Association." Sometimes stepping out of your "apple comfort zone" and trying a new variety will lead you to a new, delicious favorite.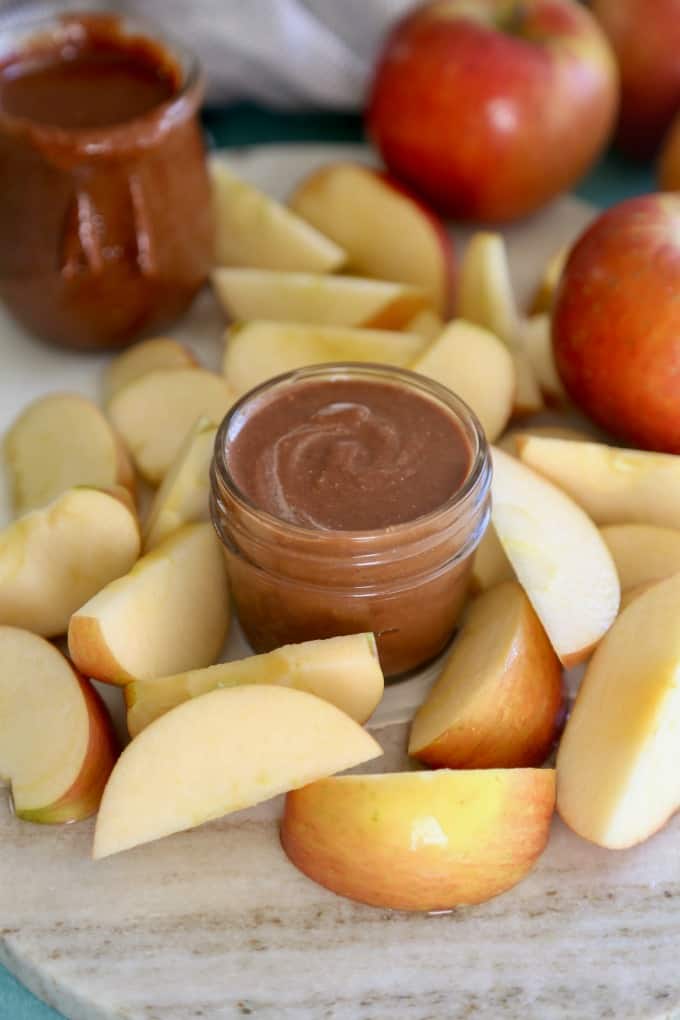 I hope you enjoy this Homemade Nutella recipe! Combined with the EverCrisp Apple, it's a great snacking choice.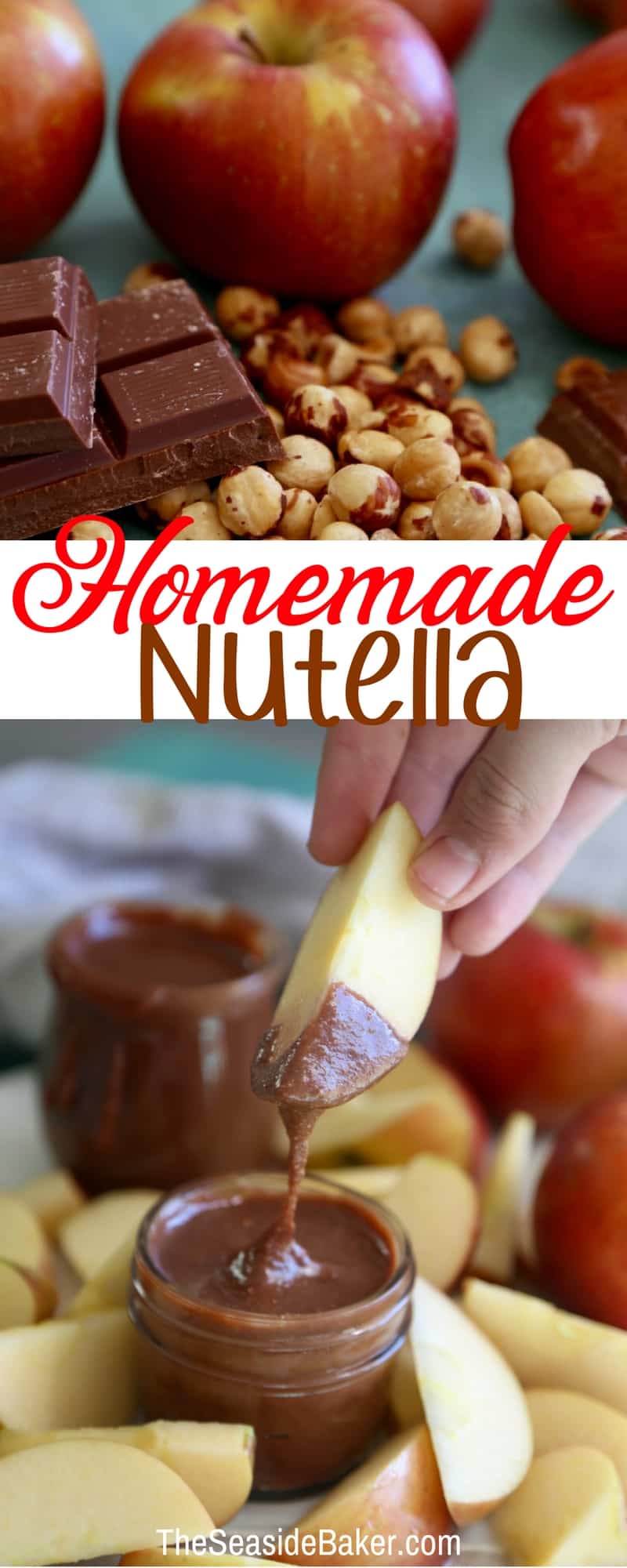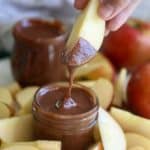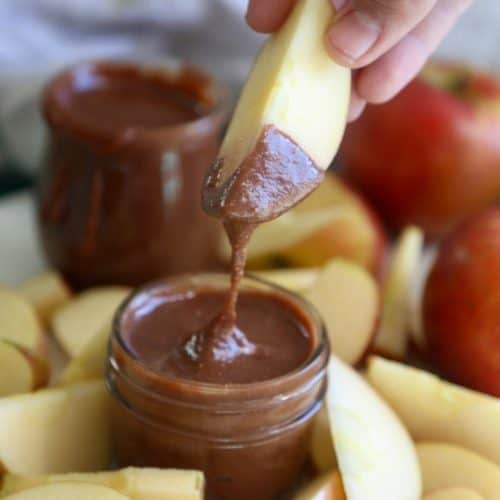 Homemade Nutella
A simple recipe that's perfect for snacking and spreading.
Ingredients
1

cup

hazelnuts

roasted

12

ounces

milk chocolate

chopped

2

tablespoons

coconut oil

melted then measured

2

tablespoons

powdered sugar

1.5

tablespoons

unsweetened cocoa powder

½

teaspoon

vanilla extract

¾

teaspoon

salt
Instructions
Add all ingredients to high powered blender or food processor, and blend until smooth. Store in a mason jar in the refrigerator for up to 2 weeks.