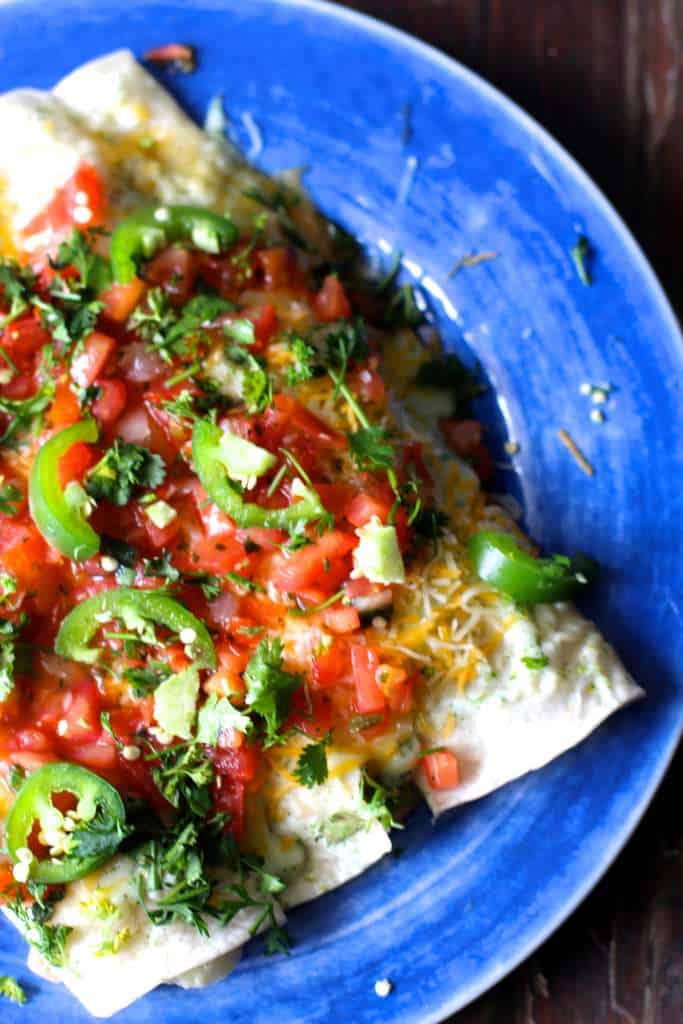 Between the holidays and tailgating parties, many calories will be consumed. In an effort to not gain 5,000 pounds, I try to keep weeknight meals light and easy.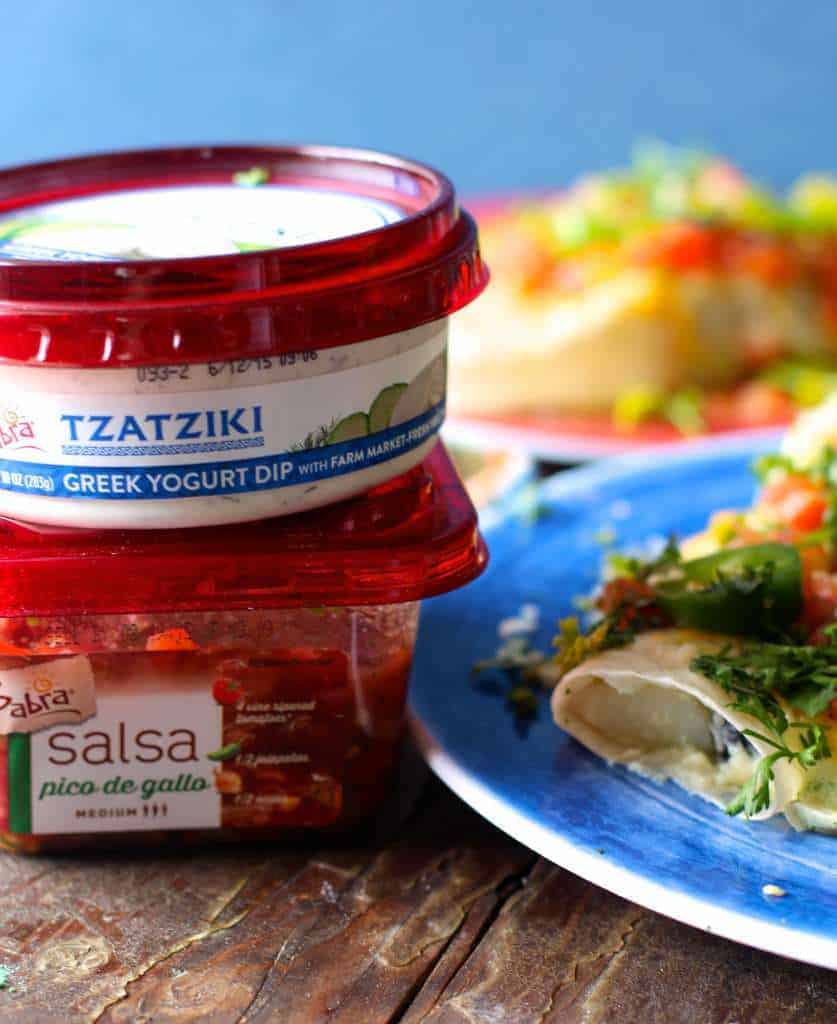 These enchiladas are one of my favorite meals. I combine cooked chicken with Sabra Creamy Greek Yogurt Dip and some cheese. This keeps the inside of the enchilada moist and flavorful. For this particular recipe I used the Tzatziki, but I also love using the Crisp Bell Pepper. The Greek Yogurt Dips are perfect for snaking on veggies, chips, and any recipe that calls for sour cream!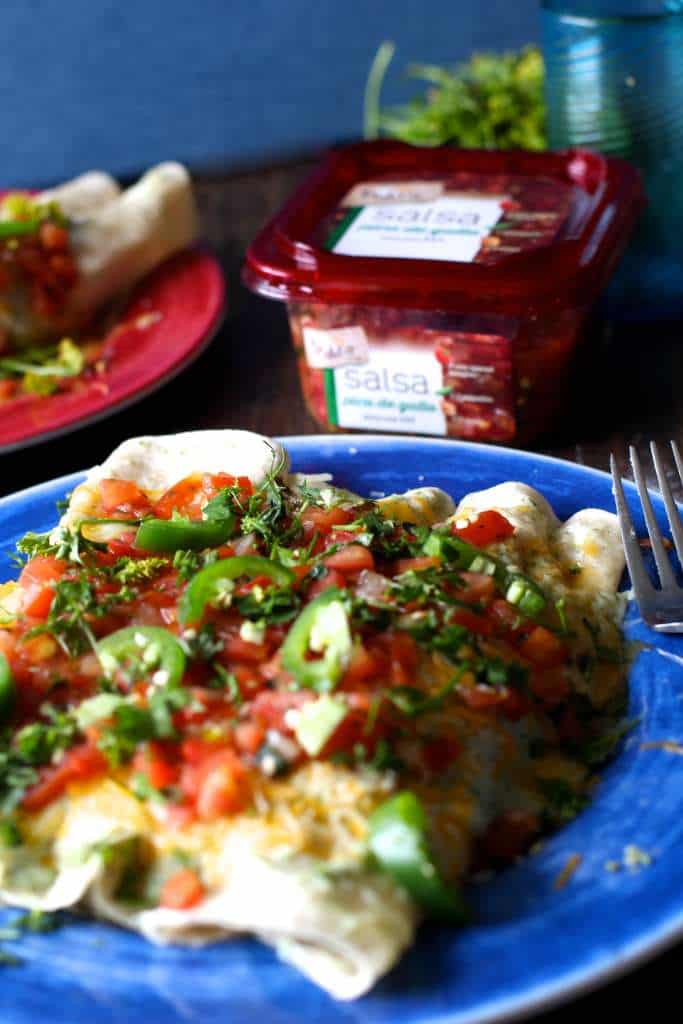 This is also a great potluck dish. They last time our family was invited over to a friend's house for a Sunday Football watching party, I brought a large tray of enchiladas. I also set up a little bar of toppings including Sabra Salsa, lettuce, chopped cilantro, olives, and avocados. It was a hit, and the whole tray was devoured!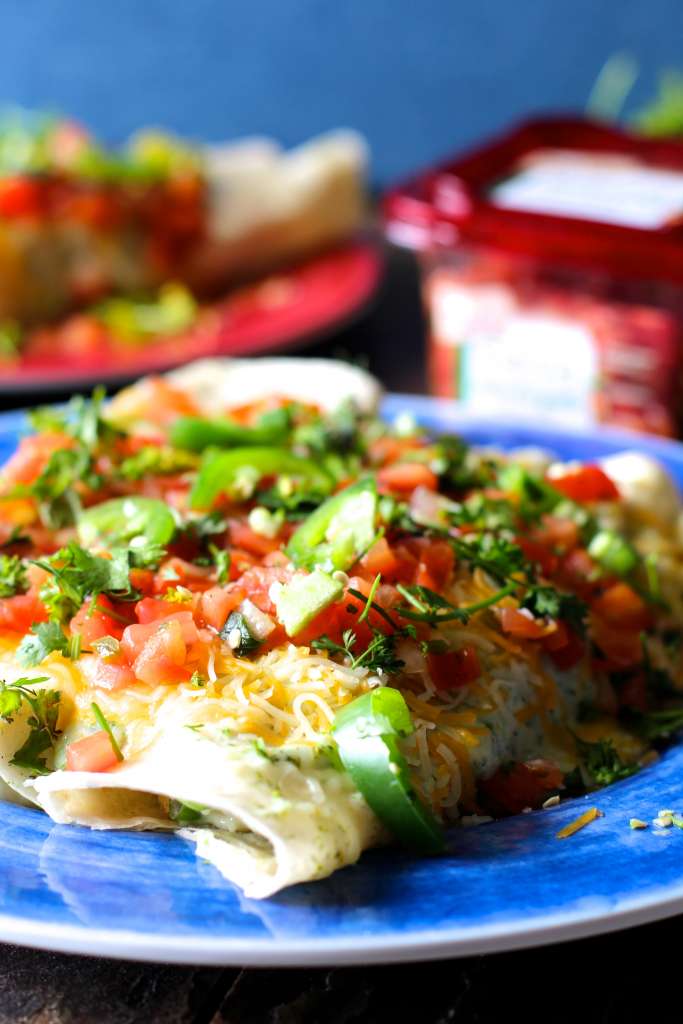 From Hummus to Guacamole, Sabra products are the perfect tailgating snack. Something that you can munch and crunch on and not leave felling sick and bloated from greasy not quite sure if that was even edible kind of foods!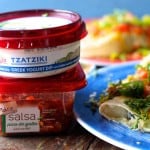 Enchiladas Healthified
Ingredients
2

tablespoons

canola oil

2

tablespoons

all-purpose flour

One 28-ounce can red enchilada sauce

2

cups

chicken broth

½

teaspoon

salt

½

teaspoon

black pepper

12

Flour Tortillas

1

pound

shredded chicken or ground beef

, cooked

1 4

ounce

can diced green chilies

1

cup

Sabra Creamy Greek Yogurt Dip

1

cup

shredded cheddar cheese

1

cup

shredded cheddar cheese

, for topping

Topping:

Sabra Salsa

Shredded lettuce

Sliced black olives

chopped cilantro
Instructions
Preheat oven to 350 degrees.

In a sauce pan over medium heat, add oil and flour and mix until small clumps form.

Pour in enchilada sauce, chicken broth, and add salt and pepper. Allow to simmer for 15 minutes.

In a seperate bowl combine shredded chicken or cooked ground beef with Sabra Creamy Greek Yogurt Dip, diced chilies, and cheese, and mix until combined.

Working one by one, carefully dip each tortilla in enchilada sauce then fill and roll with meat filling.

Place rolls in a large 9x13 inch baking dish.

Continue until you have used all tortillas and pan is full.

Pour remaining enchilada sauce over tortilla rolls and sprinkle with 1 cup of cheese.

Bake at 350 degrees for 20 minutes or until bubbly.

Top with Sabra Salsa, shredded lettuce, black olives, and chopped cilantro.