This shop has been compensated by Collective Bias, Inc. and its advertiser. All opinions are mine alone. #GladeHolidayJoy #CollectiveBias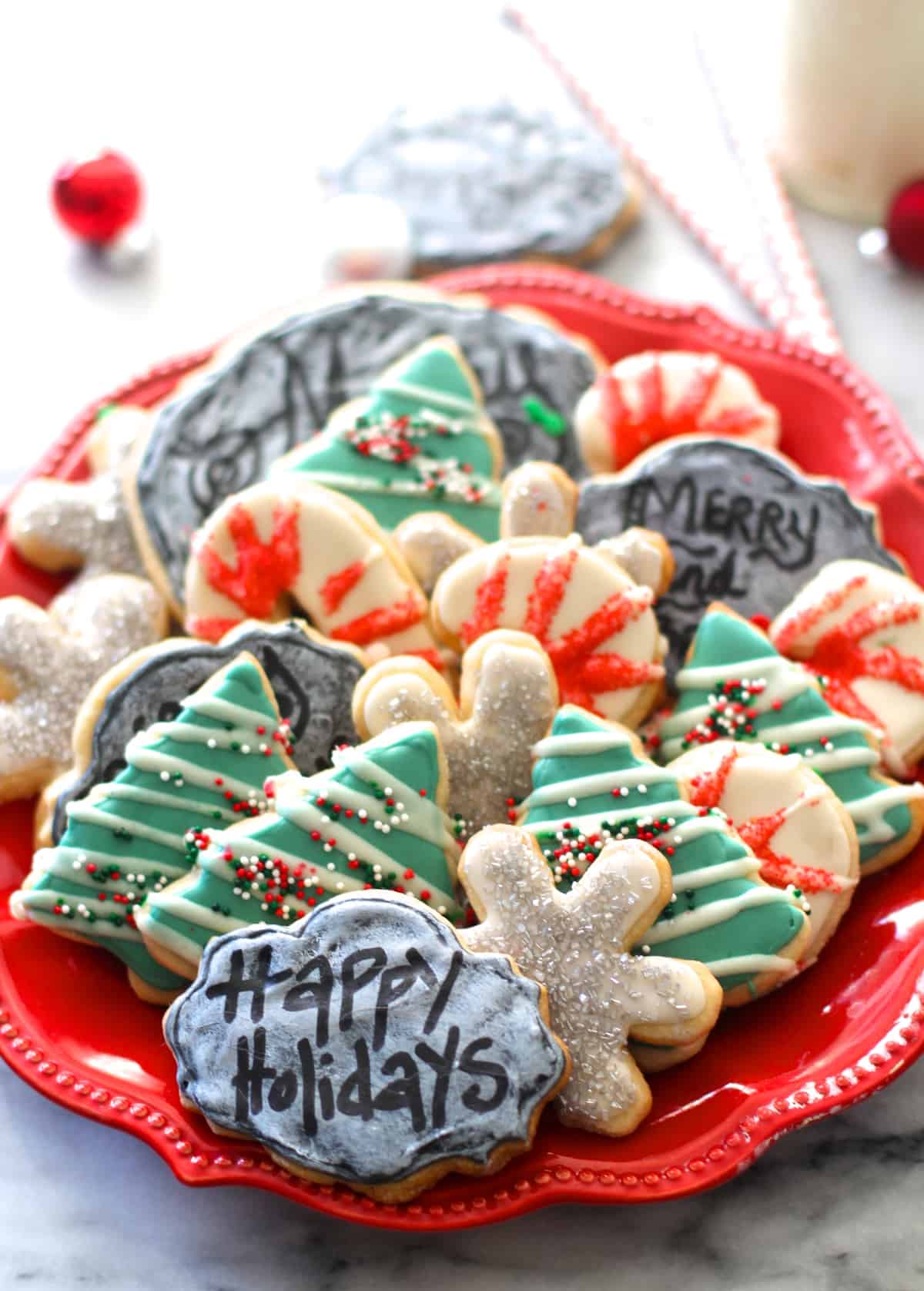 During the holidays we love to entertain. With my kids' and husband's birthdays and major holidays every two weeks beginning in October and ending at the end of January, we always have a reason to celebrate!
But entertaining regularly means having to have the house immaculate at all times. That my friends, is not an easy task. With three kids and 3 very very large dogs, I can literally spend the entire day cleaning only to find that at the end of the day the house looks (and smells) the same. It is very discouraging.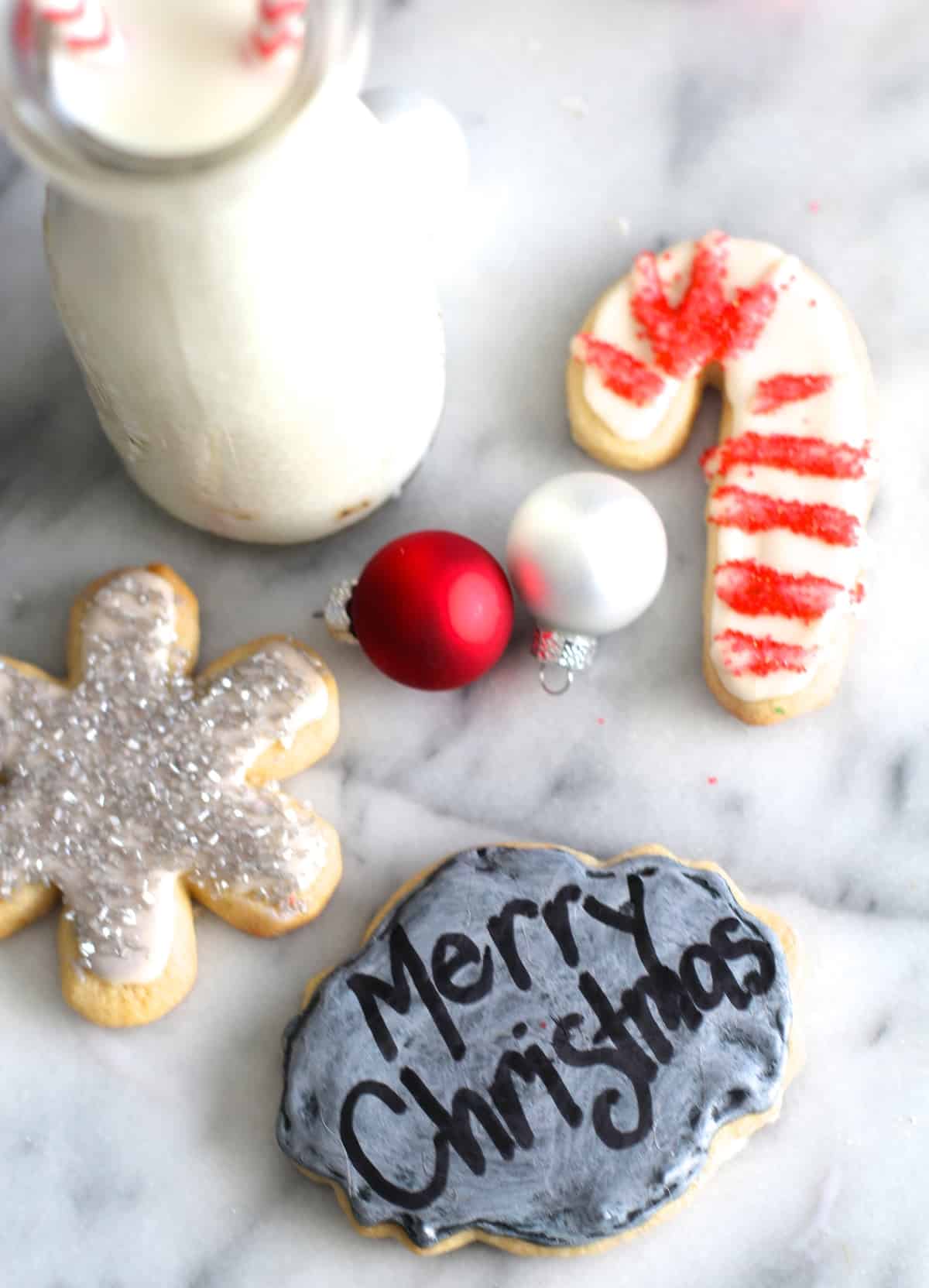 It can be tough to get out of bed on some mornings knowing that I will just do the same cleaning as I did yesterday. My method of getting out of this rut is simple- light every Glade® holiday scented candle I own and start blaring the Christmas music. For me, this immediately puts me in a good mood and motivates me for the rest of the day. My personal favorite fragrance this year are the Shimmering Wonder™ and Happy Glow™. The Shimmering Wonder™ is has a delicious plum blossom aroma while the Happy Glow™ is filled with hints of sweet apples and cinnamon fragrances, which help to bring out my feelings of coziness and warmth.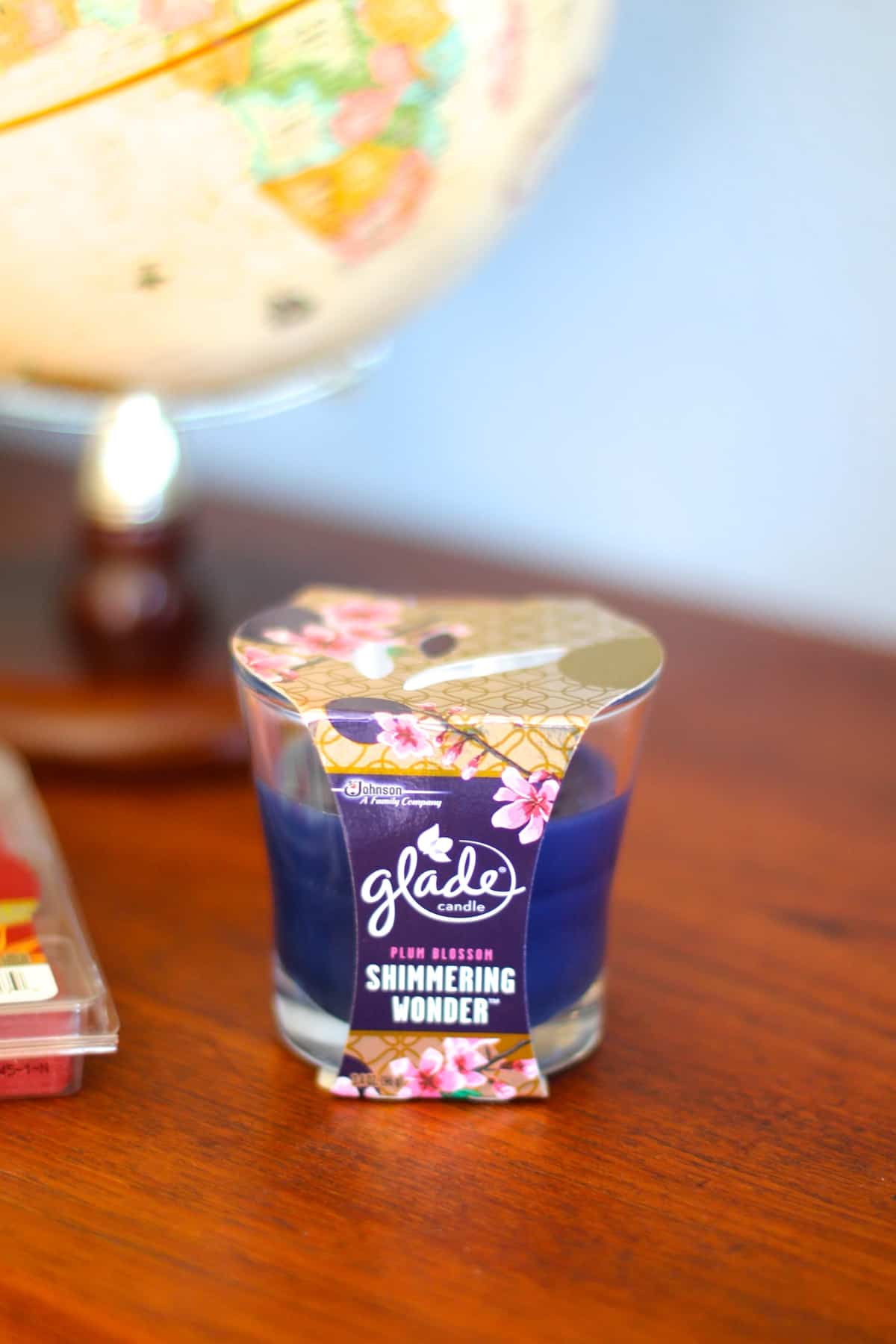 Now, after the house is clean, I reward myself with making cookies. We make tons and tons of cookies this time of year to give to friends and family so I have to start early. This year, I wanted to add these special Chalkboard Christmas Cookies to the mix.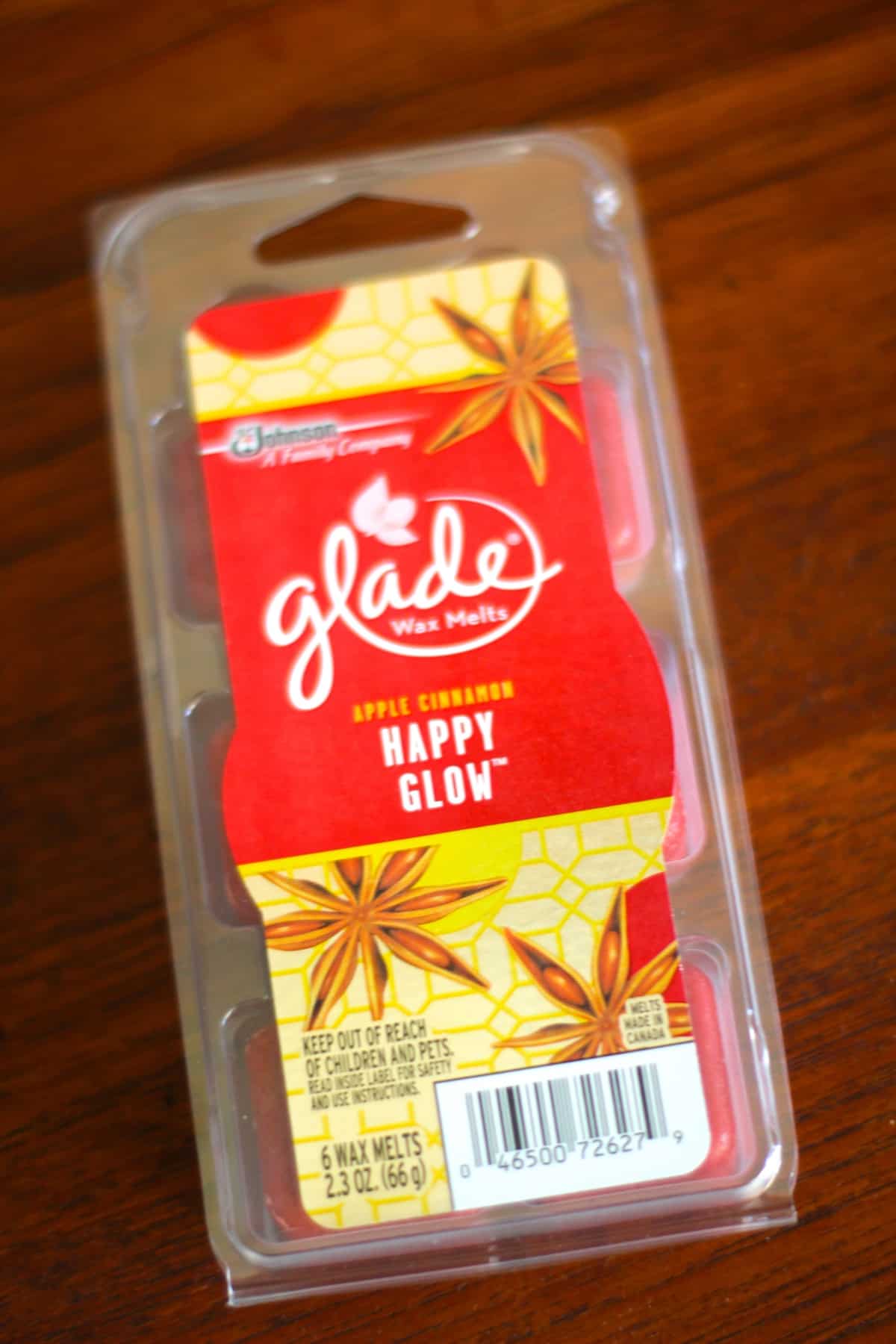 This year, I wanted to add a cookie that was a bit more personal. We thought that chalkboard cookies would be fun. The kids had a blast writing special notes on their cookies. They were really easy to make and look great on a platter with other holiday sugar cookies.
To make them, we used our favorite sugar cookie and royal icing below.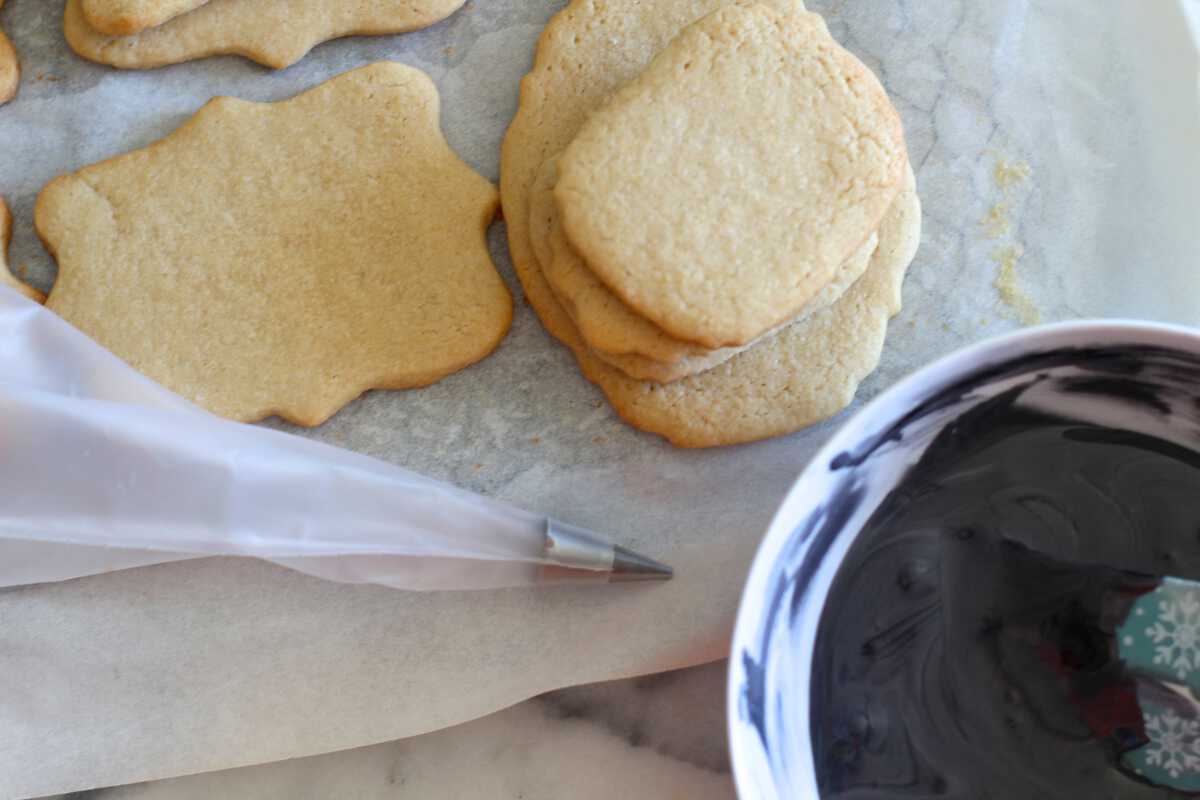 We then cut them out with some fun cookie cutters.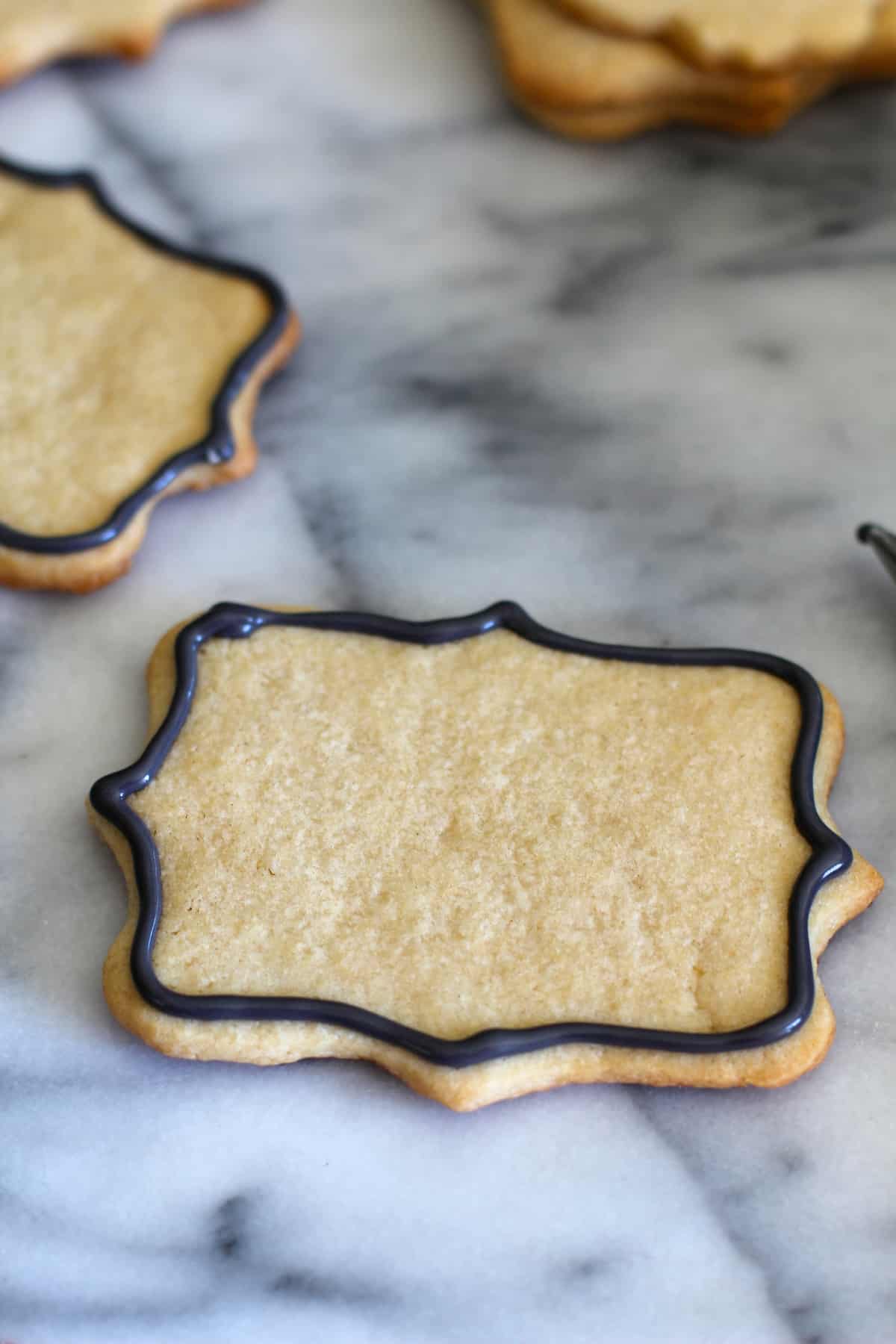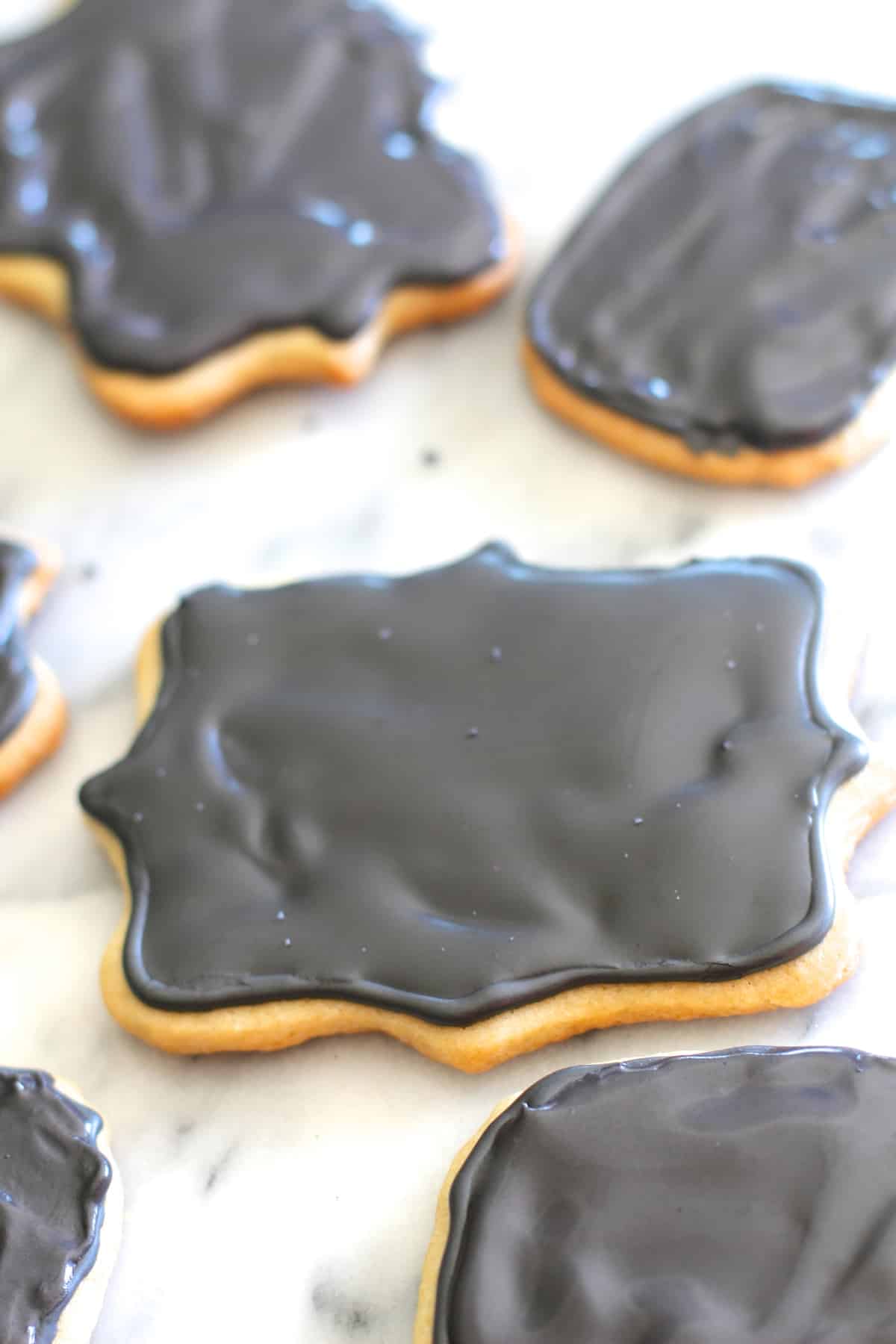 After lining and flooding them with black icing, we painted them with a shimmery white food gel to give it the chalkboard look.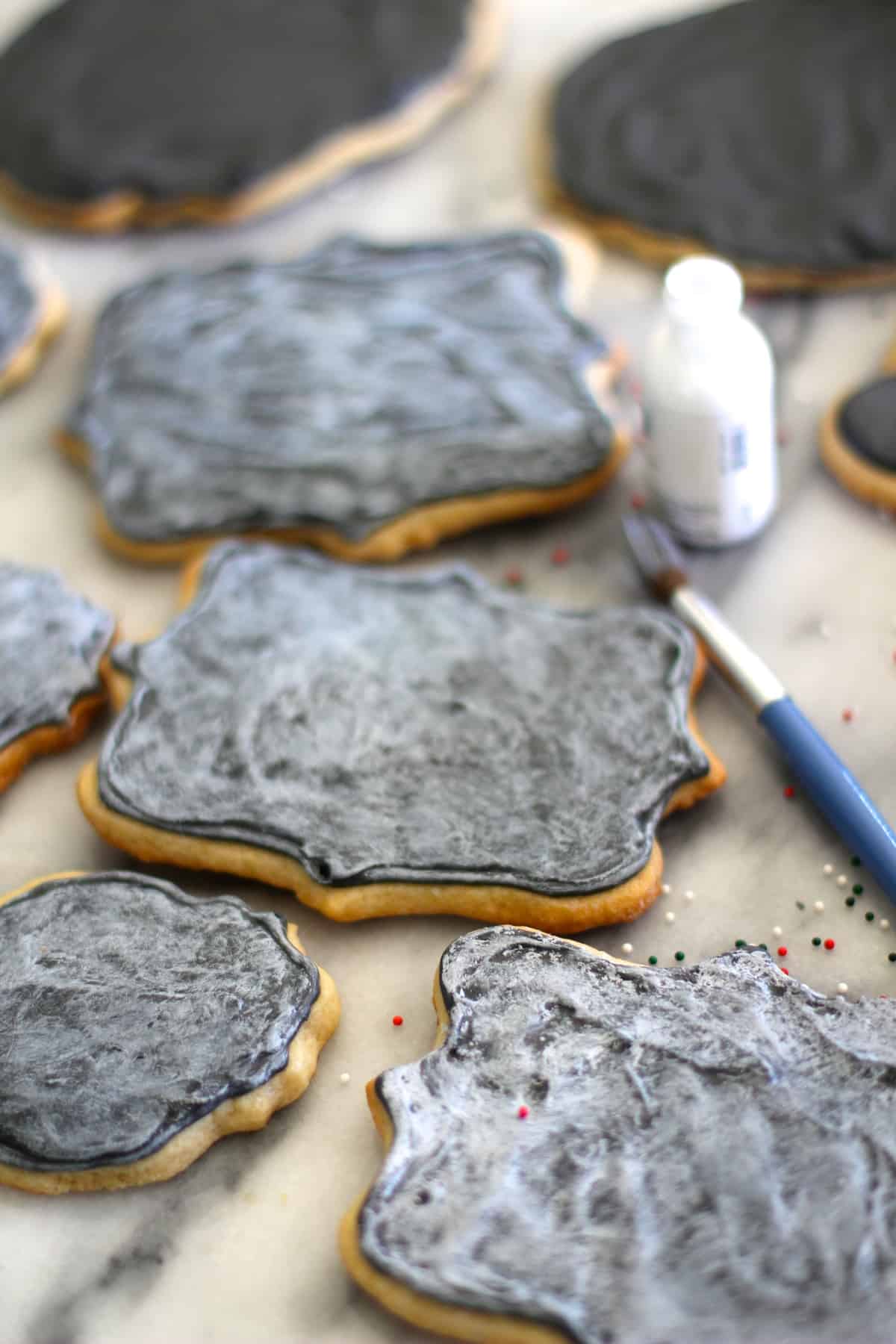 Finally, we used an edible pen to write our messages.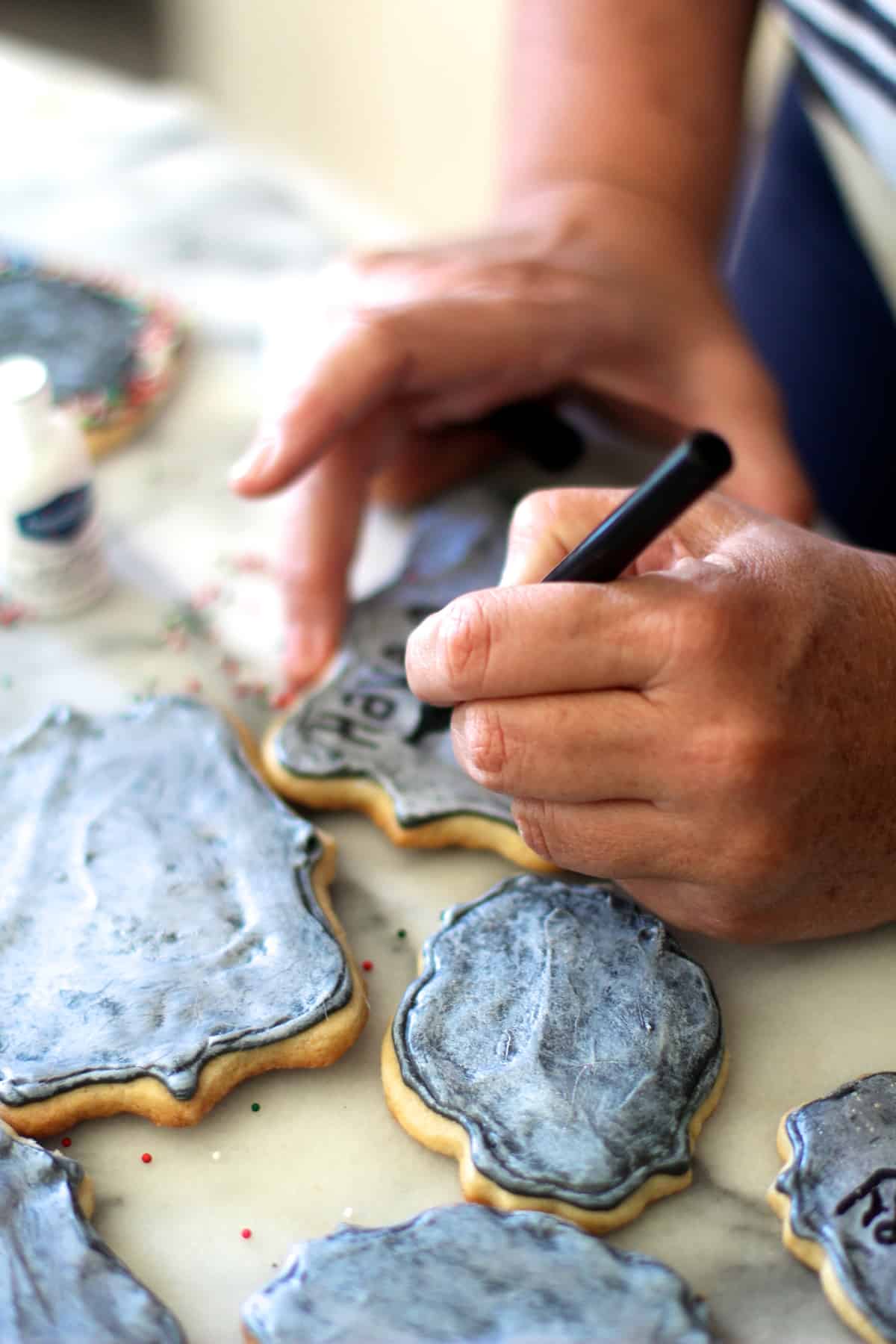 There is nothing better than sitting around the table with a plate full of cookies, cold glass of milk, and the warm and cozy smells of Glade® Happy Glow™.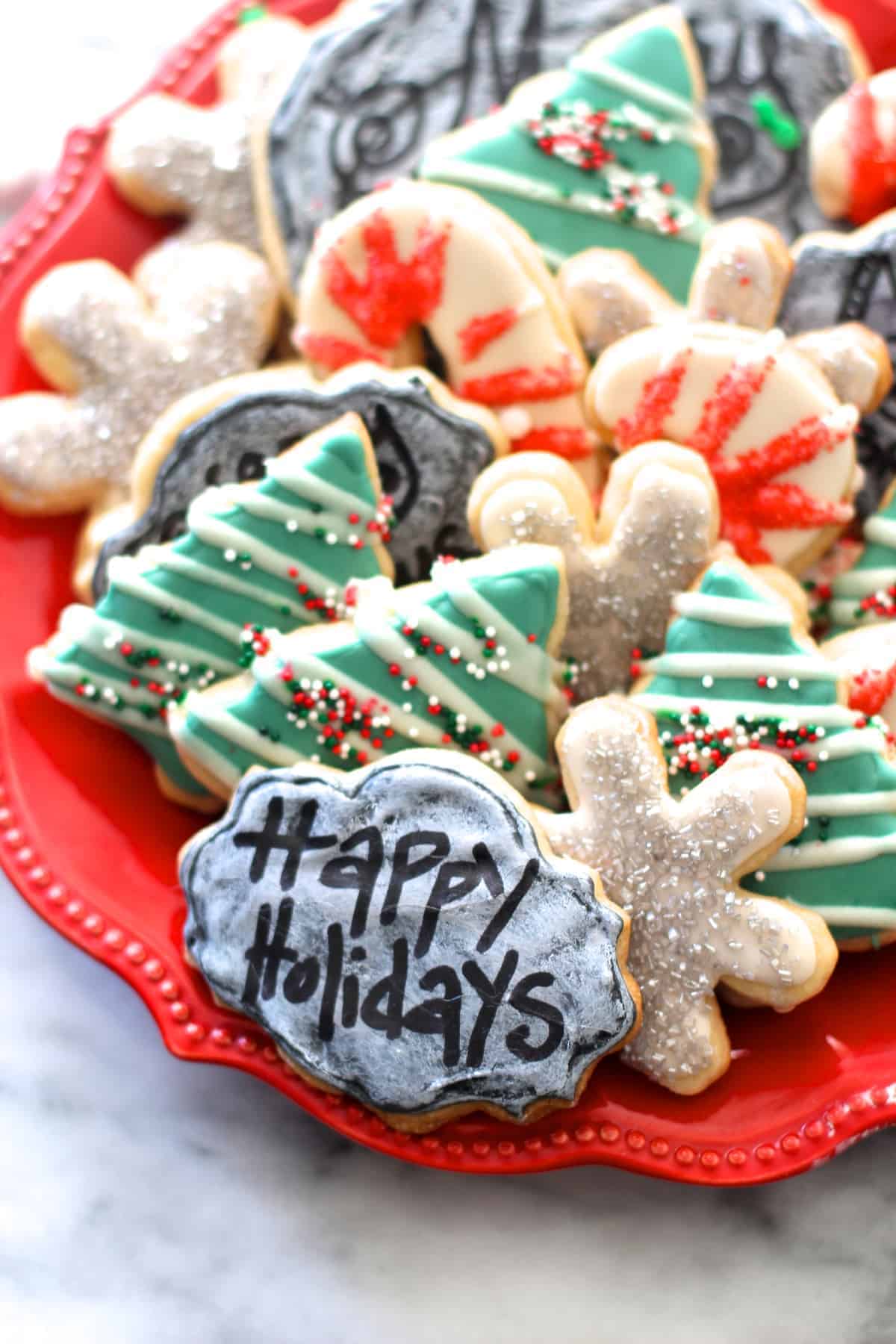 You can currently find Glade®'s limited edition holiday scents at Ralph's and all Kroger banner stores. Look for the special Shazam App in-store display and special packaging to help you design the perfect holiday music playlist! Follow Glade on Facebook, Instagram, YouTube, Pinterest, and Twitter for more holiday inspiration. 
What is your favorite way to get ready for the season?
Chalkboard Christmas Cookies
Yield: 4 dozen 3 inch cookies
Ingredients
3 cups flour

½ tsp. baking powder

½ tsp. salt

1 cups granulated sugar

1 cups butter (2 sticks)

1 eggs

1 tsp. almond extract

Royal Icing

3 egg whites, at room temperature

4 ½ cups powdered sugar

½ teaspoon cream of tartar

Pinch of salt

½ teaspoon clear vanilla extract

White Food Coloring Gel

Edible Pen Markers
Instructions
Cream sugar and butter until light and fluffy.

Add eggs and vanilla.

In a separate bowl, mix dry ingredients.

Add dry ingredients to butter mixture and mix until combined.

Put a handful of the freshly made dough between two sheets of parchment paper and roll to desired thickness.

Repeat with the rest of the dough.

Put the rolled dough, including the parchment paper, on a cookie sheet and refrigerate for 30 minutes or longer.

Cut dough with cookie cutters and place on a parchment lined cookie sheet.

Bake at 350° F for 8 -10 minutes. Let cool before decorating

To make the royal icing-

In the bowl of an electric mixer fitted with the whisk attachment, beat the egg whites, powdered sugar, cream of tartar and salt on medium-low speed until blended.

Add the vanilla, increase the speed to medium-high, and continue beating until stiff peaks form and the mixture is nearly triple in volume, 7 to 8 minutes.

In a bowl, add about 1 and ½ cups of the icing. Cover remaining frosting tightly with plastic wrap and set aside.

Add a few drops of black food gel, and stir to combine.

Place ½ cup of black frosting in a piping bag fitted with a tiny round tip.

Pipe edges around cookies.

Pour a teaspoon of hot water to the remaining black frosting to make it flooding consistency.

Pipe or spoon flooding frosting inside the border of the cookies.

Allow to dry for 5-6 hours.

Once dry, lightly brush white food gel over the black icing and allow to dry for 1 hour.

Finally, using an edible pen, write your favorite holiday messages on the cookies!