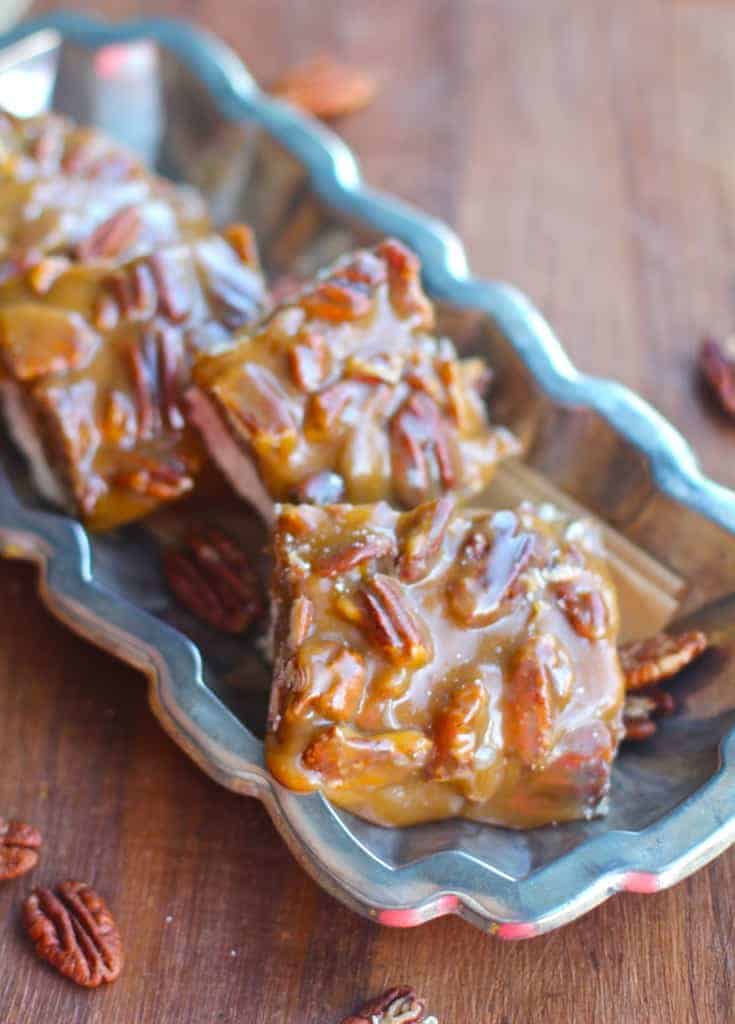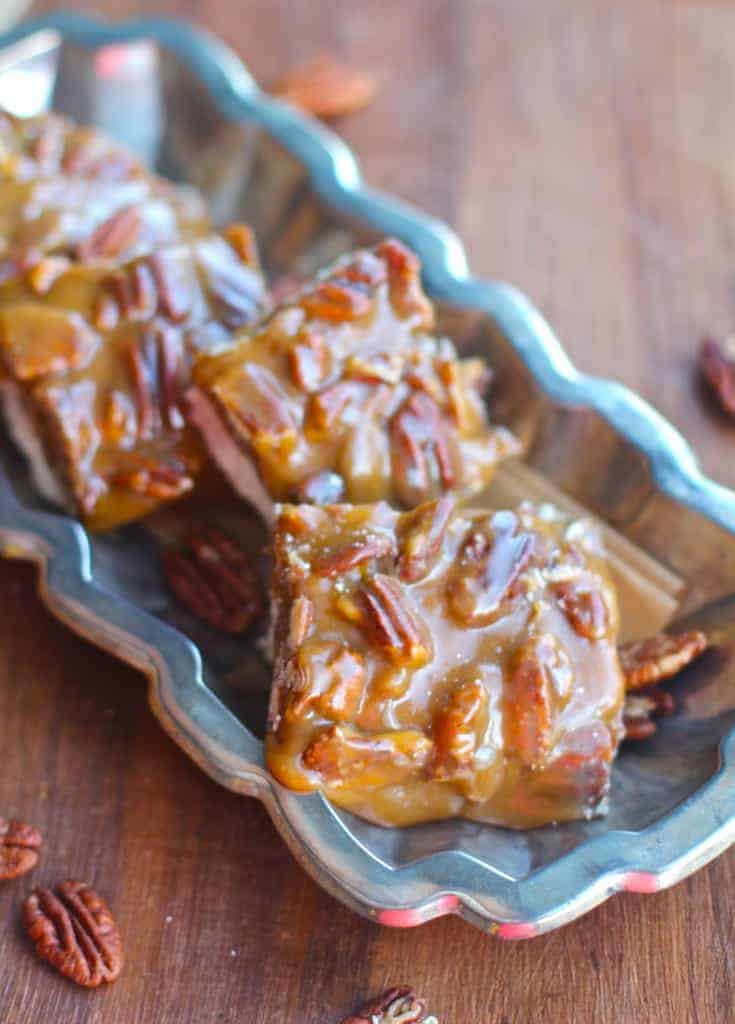 This recipe is the beginning of my attempt to share with you all of the goodies that I make during the holidays. Because I come from such a large family, we only do gifts for my immediate relatives. The rest, receive a small box with homemade candies, chocolates, and cookies. Luckily for me, all of my relatives were raised by my grandfather who was really into baking and cooking so my time, effort and expense does not go unnoticed when I had over the little box.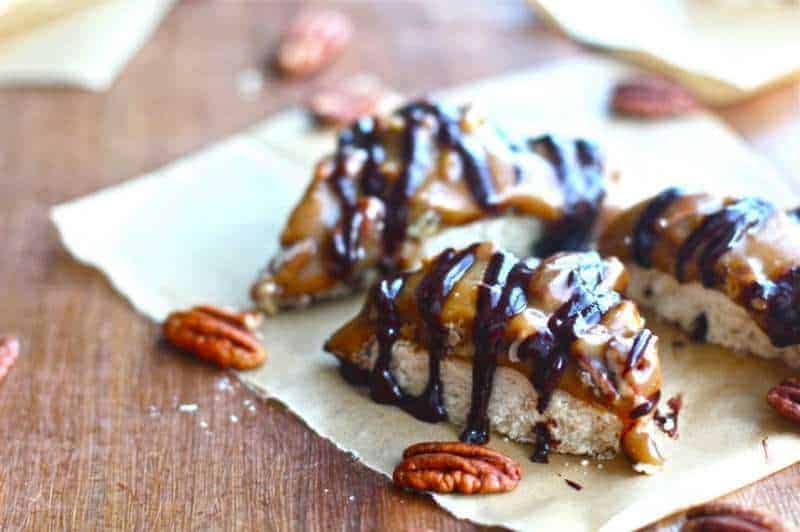 Out of all sweet things, candy making has always been my favorite. I find it extremely calming a soothing to stand over a hot stove stirring the caramel for 30 minutes. In fact, before I started using this recipe, I would use Martha Stewart's caramel recipe and I kid you not, stand over the stove stirring for about 4 hours. After about 1 hour it was no longer calming, and just flat out annoying! Hence the change.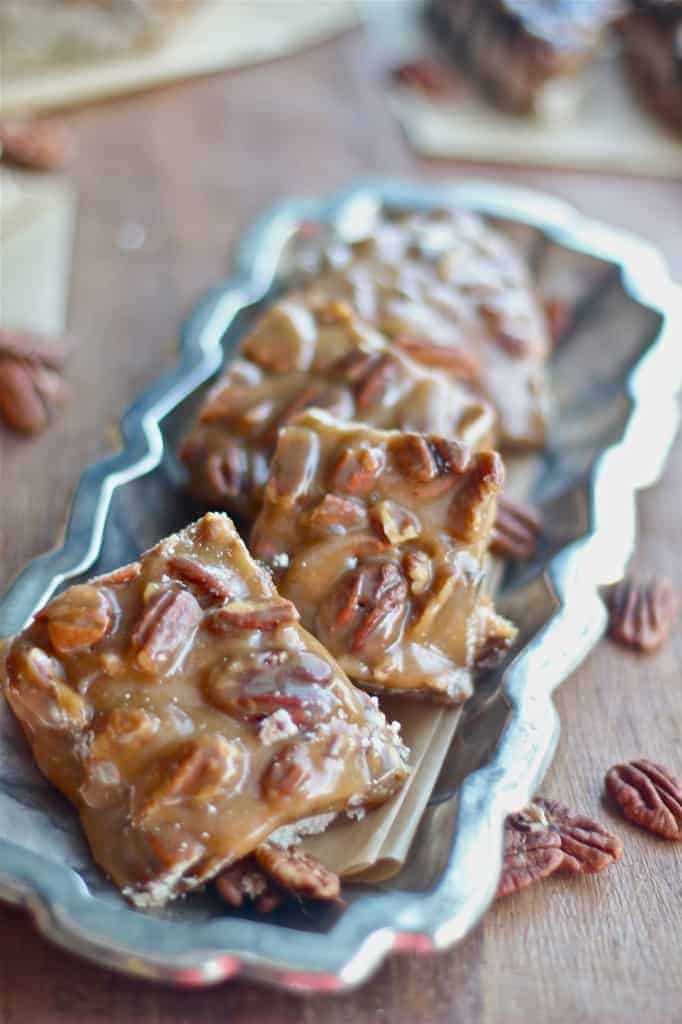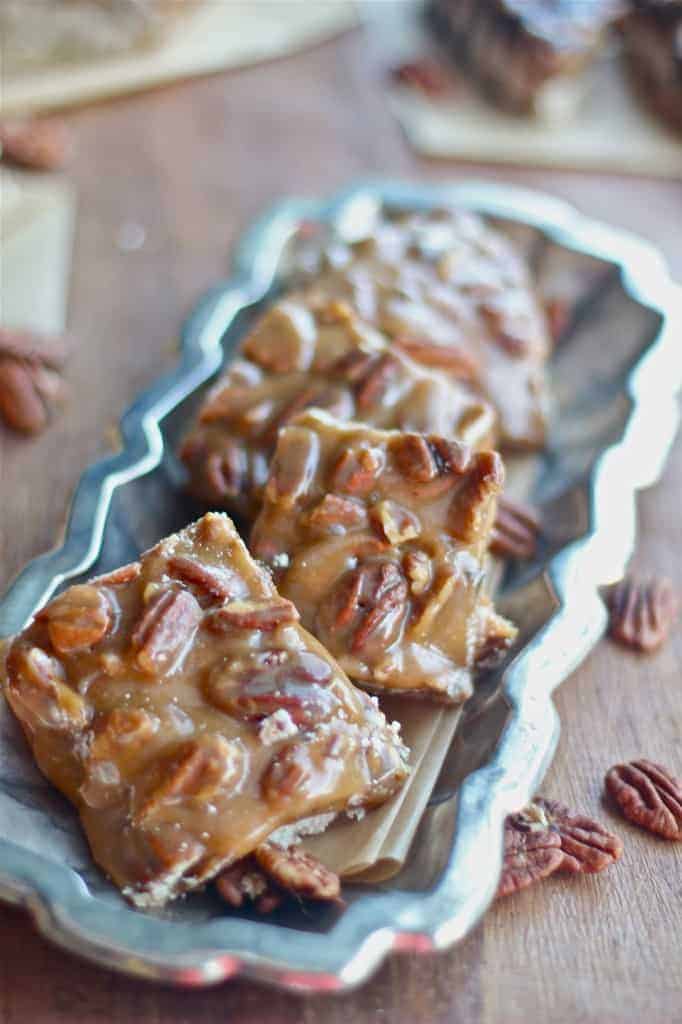 In case you have not noticed, I am a bit of a caramel fan over her. I have no problem turning down something chocolate, but when handmade caramel is in front of me, forget it, I'm doomed. These salted caramel pecan shortbread bars are irresistable. Trust me, I had to put on yoga pants for 3 days after eating...and eating them.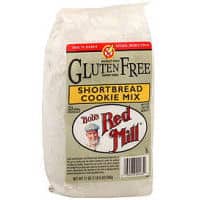 In an effort to change some of my eating habits, I decided to make gluten free shortbread bars. Funny, cause I am pretty sure most people would simply reduce the amount of caramel, but not me, lol. Since GF baking is very new to me, I decided to buy this mix from Red Mill. It was very tasty (my husband could not tell the main ingredient was Potato Starch) and very simple. I would definitely use the mix again, especially because it is all natural and not filled with all the crap that most boxed mixes are full of!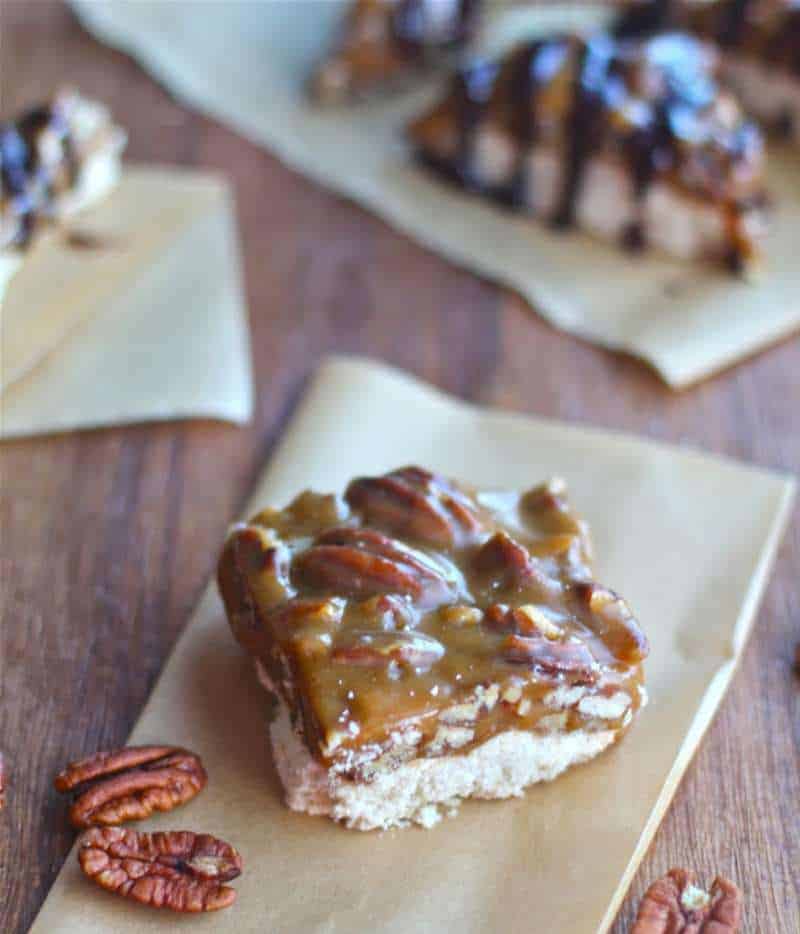 If you are looking for a good full of gluten shortbread recipe go here and follow the directions for the shortbread crust then press the crust into a 9x13 rectangle pan lined with parchment and sprayed with nonstick cooking spray.
Once shortbread crust has cooled, lay 1 ½ cups of chopped pecans on top. Make caramel.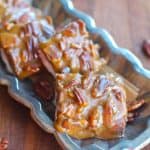 Caramel Pecan Shortbread Bars
Ingredients
Brown Sugar Caramel
2

cups

brown sugar

2

cups

heavy cream

1

cup

light corn syrup

1

stick butter

(8 tbsp)

1

teaspoon

salt

2

teaspoon

vanilla
Instructions
Brown Sugar Caramel
In a heavy bottomed pot, combine sugar, cream, corn syrup and butter.

Cook at medium heat until you candy thermometer reaches 250 (hard ball stage) degrees, stirring frequently.

If you do not have a thermometer, go here for other methods.

Once caramel has reached hard ball stage, remove from heat and add vanilla and salt, stir a few more times.

Pour caramel layer over shortbread and pecans.

Allow to cool for 8 hours before cutting.

I cut them in two inch squares, then cut them diagonally and drizzled some melted chocolate over the tops.

This caramel recipe is a great recipe for wrapped caramels.

Pour the hot caramel into a lined and oiled 9x13 in pan and allow to cool for 8 hours.

Cut in small squares and wrap in parchment paper.