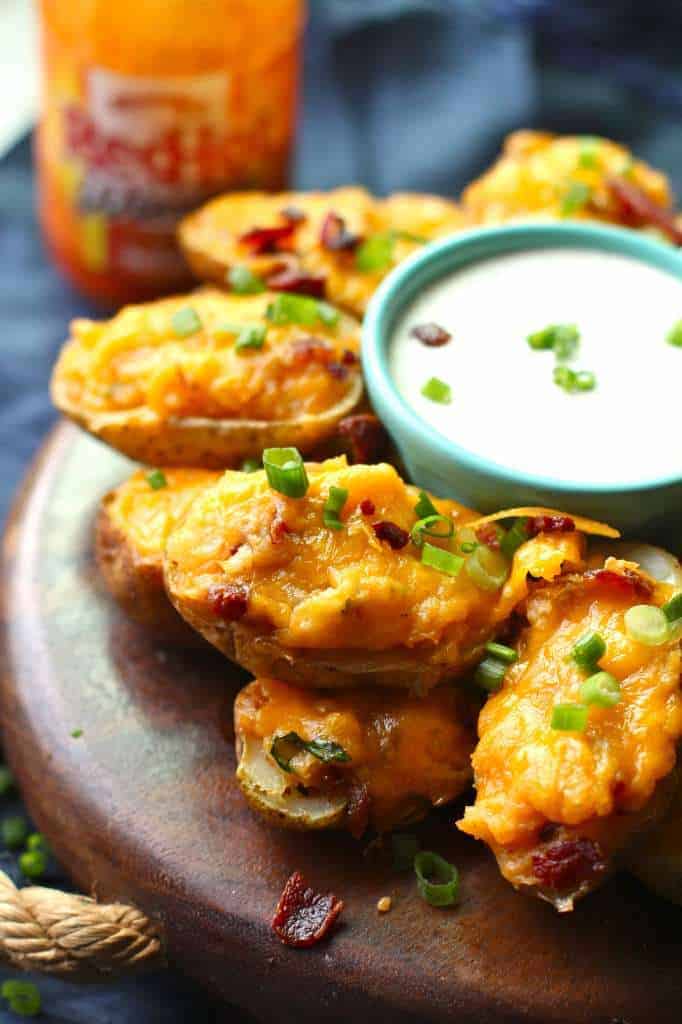 I made these a couple of weeks ago for the big fight. My husband was going to a big party to watch the fight and he had requested that I make something for the potluck. Considering potatoes were 99 cents for 5 lbs and I had about 10 pounds sitting in my kitchen, I decided to make these Buffalo Twice Baked Potatoes. What a mistake!!!! Why you ask? Because they were so damn delicious and I had to send all 50 I made with him leaving the kids and I none! I guess it was a blessing in disguise.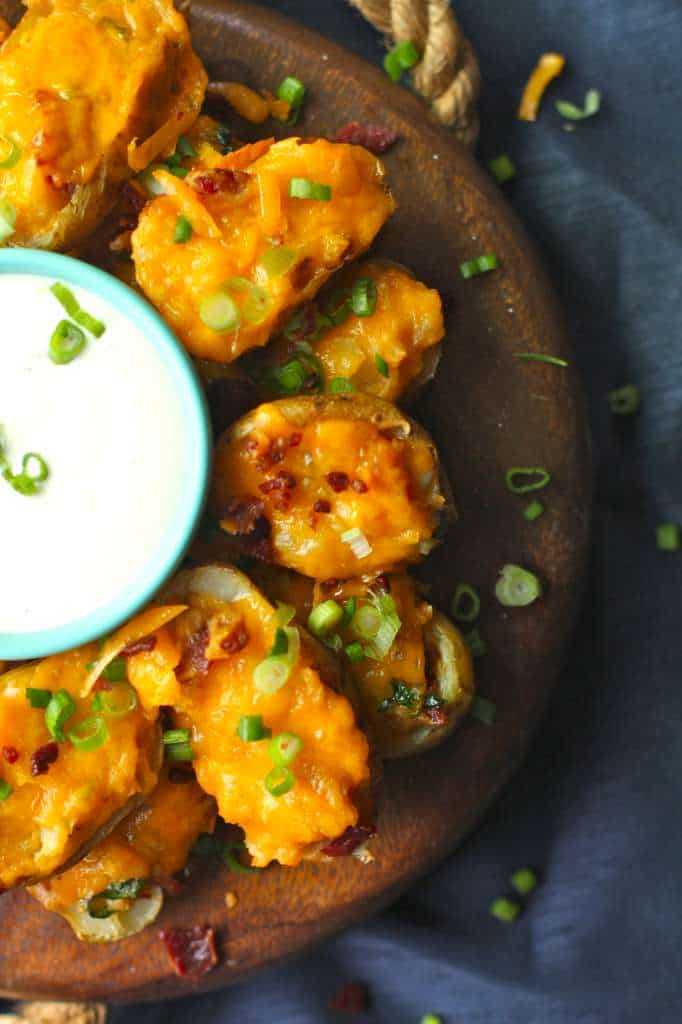 Twice Baked Potatoes make an awesome game day snack too. While the originals are good, these are better. It is like a combination of spicy buffalo wings and crisp french fries wrapped into one. The outside is crunchy, while the inside is creamy with a kick, loaded with green onions and bacon all topped with melting bubbly cheddar cheese. What more could you ask for?!?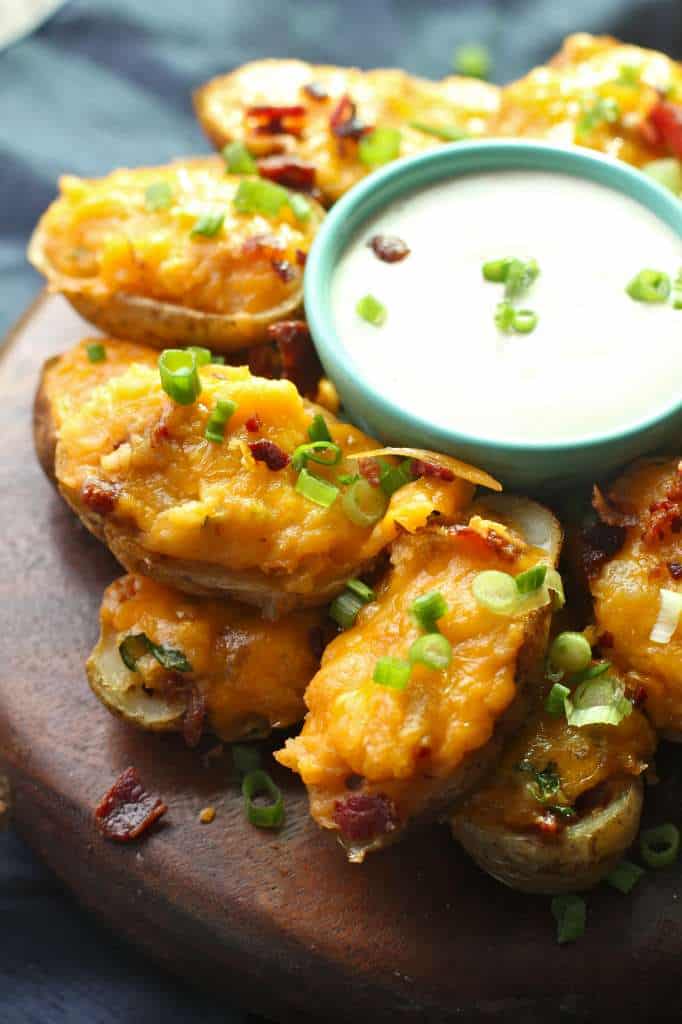 Make these for the next football party and the crowd will be cheering for you!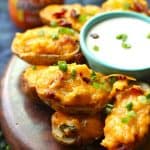 Buffalo Twice Baked Potatoes
Ingredients
12

russet potatoes

3

tbsp

olive oil

3

tbsp

melted butter

1/4

cup

warm milk

2

tbsp

buffalo sauce

1

pound

cooked and crumbled bacon

1/2

thinly chopped green onions

Blue cheese or ranch dressing for serving
Instructions
To start, preheat your oven to 400 degrees.

Scrub potatoes and pierce several times with a fork or sharp knife.

Rub potatoes with olive oil. Bake on a foil lined cookie sheet for about 50 minutes. Allow to cool enough to touch.

Once cool, slice each potato in half lengthwise. Using a spoon, scoop out the flesh, leaving about 1/4 inch intact.

Using a hand mixer or a stand mixer, beat the potato flesh with melted butter on low.

With the mixer or beater running, slowly mix in the warm milk.

Once potatoes are smooth, stir in 2 tbsp buffalo sauce, bacon and chives.

Scoop about ¼ of a cup of mashed potatoes into each potato skin.

Sprinkle with shredded cheese.

Broil on high for 4-5 minutes. But keep an eye on them, as all ovens are different.

Top with more bacon crumbles and green onions and serve hot with blue cheese or ranch dressing.