This post has been sponsored by RiceSelect, however all opinions are 100% my own.
This Asparagus Risotto is made with the finest ingredients that results in a creamy, hearty deliciousness. It is perfect for a simple yet elegant dinner party or a weeknight meal!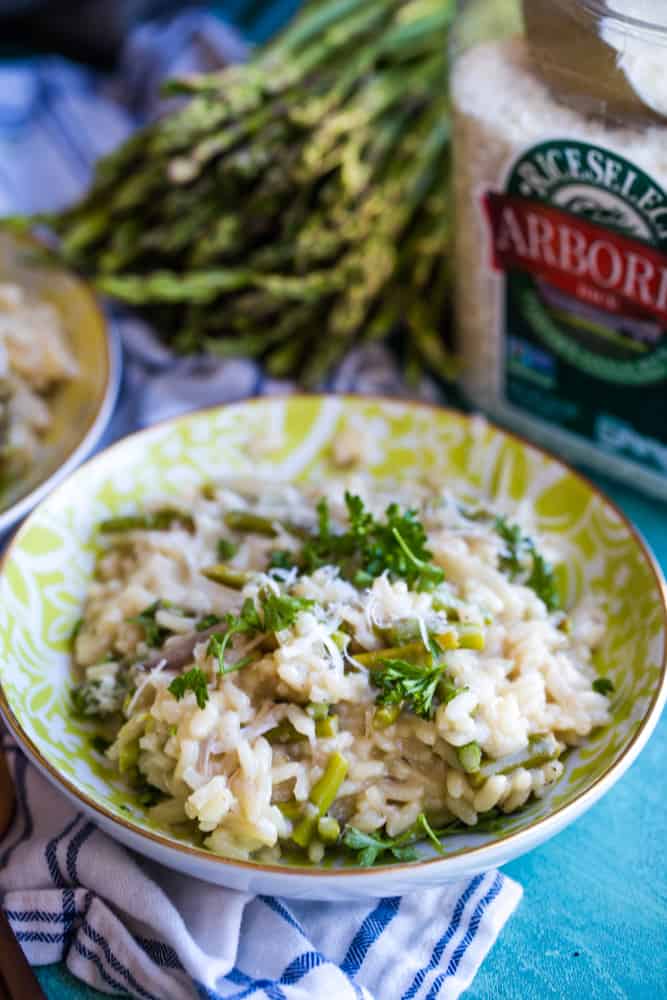 Risotto always seemed to be one of those meals that you would only order at a restaurant. It sounded complex and a bit too gourmet. That is, until I actually learned how to make it! With the right ingredients, this Asparagus Risotto is so simple to make! The magic takes a bit of time and patience, but it is doable for any level cook.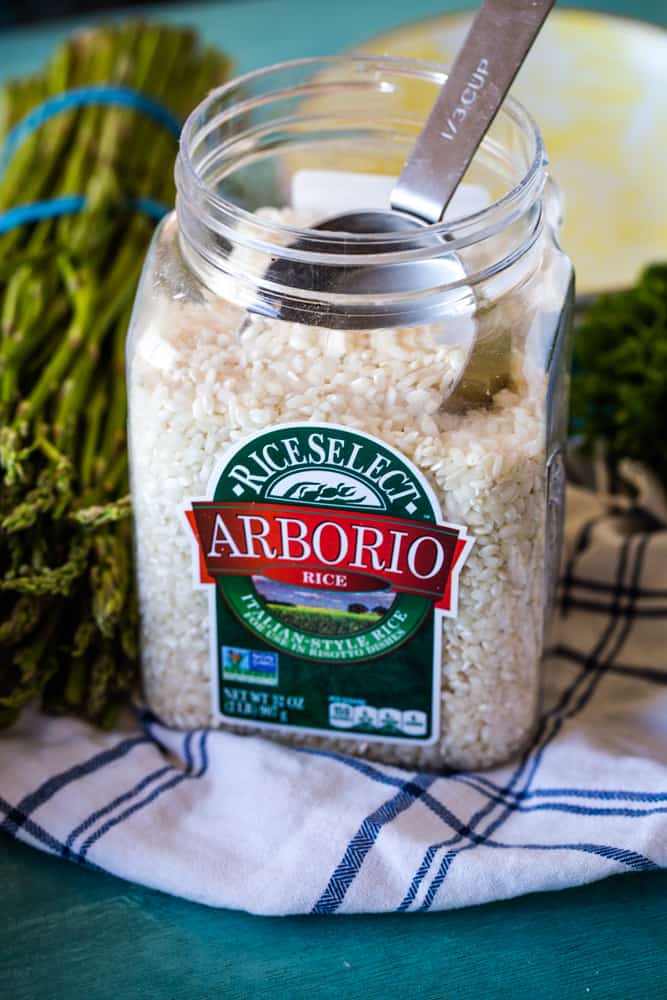 The key is in the rice. You want to use the highest quality Arborio grain rice. My favorite brand is RiceSelect. This company's mission is to develop, grow, package and sell the world's best rice. Each product the company develops provides a special quality, taste or texture, making it perfectly suited for any rice recipe. From grain to package they truly offer an elevated experience by using the finest all-natural ingredients and exacting standards and rigorous attention to detail. This means that each grain exudes the flavor, quality, and texture that you crave.


By combining and slow cooking RiceSelect's Arborio Rice with fresh asparagus, shallots, wine, stock, and mascarpone cheese, you will have an chef-quality dinner in under an hour!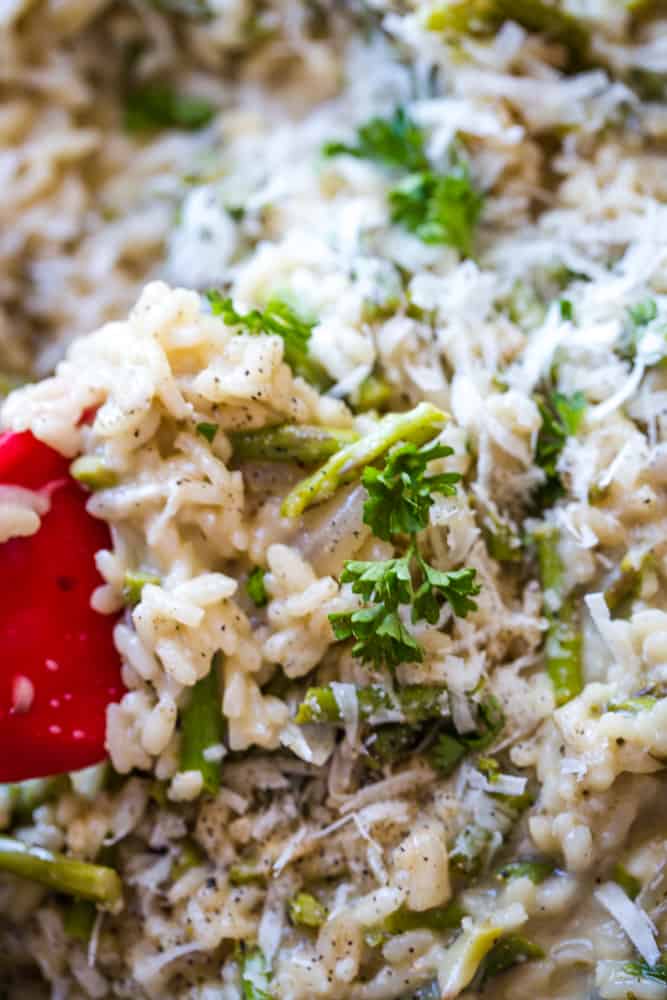 HOW TO MAKE A GOOD RISOTTO-


The key to making a deliciously creamy risotto is to incorporate the liquid in small increments, allowing it to slowly absorb the liquid. After giving the rice a quick sauté and letting it toast to a golden brown, you add the wine. After the wine has been absorbed, you begin adding the stock in 1 cup increments, each time allowing it to absorb before the next addition. This method allows the rice grains to slowly absorb the liquid and release the starch resulting in the creamy dish. To add an extra level of creaminess, I like to add a spoonful of mascarpone cheese! Watch the video to see how it's made.

So the next time you are craving a gourmet hearty dish, or you are looking to impress some dinner guests, grab a jar of RiceSelect Arborio rice and make a batch of this Asparagus Risotto!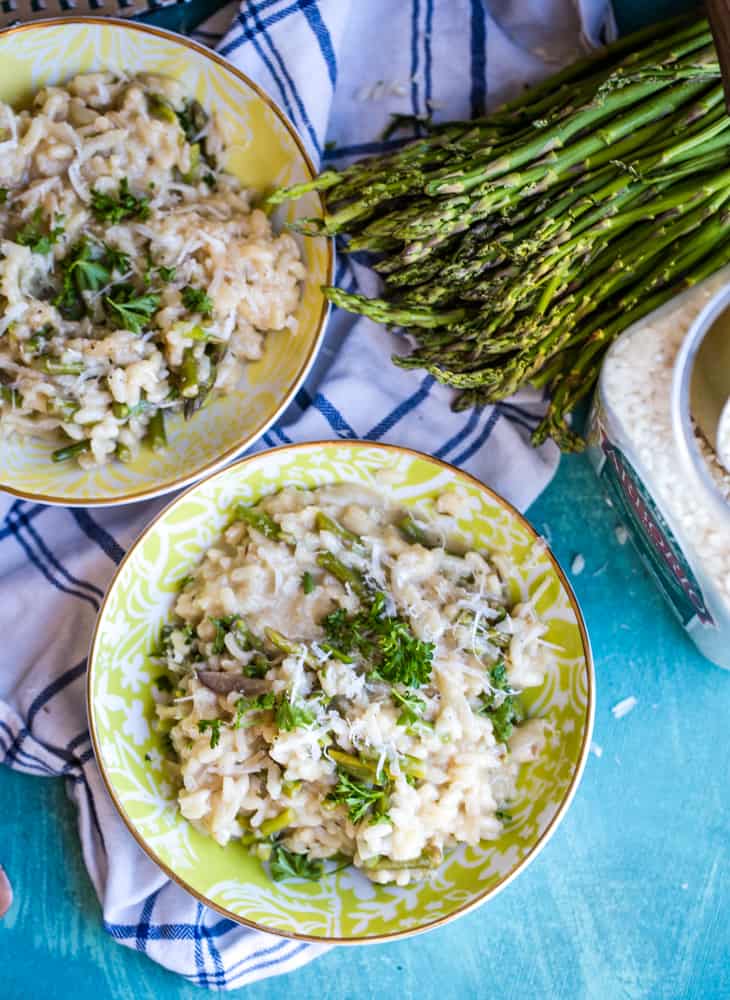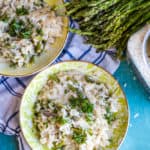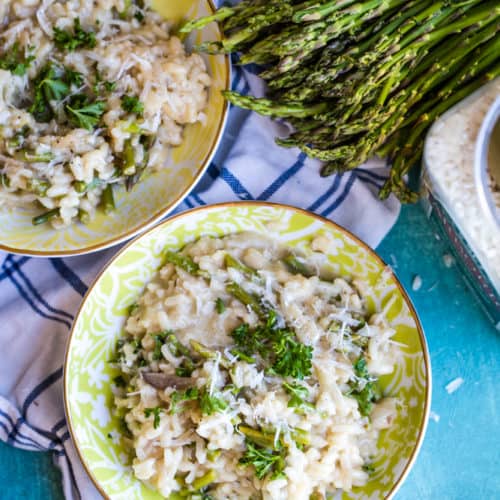 Asparagus Risotto
Ingredients
3

tablespoons

unsalted butter

2

tablespoons

olive oil

3-4

medium sized shallots finely sliced

1

cup

RiceSelect Arborio Rice

1

cup

dry white wine

½

teaspoon

fresh or dried thyme

3

cups

chicken or vegetable stock

1 ½

cups

asparagus

ends trimmed and sliced into small pieces

¼

cup

mascarpone cheese

Parmesan Cheese

for garnish

Salt and pepper to taste
Instructions
Heat butter and olive oil in a large saucepan over medium-high heat.

Add the shallots and reduce the heat to medium. Sauté shallots for about 5 minutes minutes or until softened.

Increase heat to medium-high temperature and add rice. Stir to coat with butter/oil. Cook until rice is a golden color, stirring constantly, about 2 minutes.

Once rice is golden in color, add the wine. Reduce heat to medium-low and cook until the wine has almost fully absorbed into the rice, stirring regularly. Sprinkle with salt, pepper, and thyme.

Add 1 cup broth to the rice, and stir until the broth is absorbed. Continue adding broth 1 cup at a time, stirring regularly, until the liquid is absorbed and the rice is al dente, about 20 to 30 minutes.

Remove from heat and stir in mascarpone cheese.

Season again with salt and pepper to taste (if needed) and garnish with parmesan cheese. Serve immediately.